By D23.com
Watch our event recap video above!
On Saturday, August 20, 2016, nearly 400 D23 Members and more than a dozen presenters—including Disney Legends, voice actors, archivists, filmmakers, and historians—gathered at The Walt Disney Studios to celebrate the 75th anniversary of the 1941 live-action film The Reluctant Dragon. Starring humorist Robert Benchley and featuring a variety of Hollywood actors and Disney Studio staff members, the film presented a colorful behind-the-scenes tour of the amazing animation process taking place at the then-brand-new Burbank lot.
So what better way to celebrate than with a one-of-a-kind party along Mickey Avenue and Dopey Drive?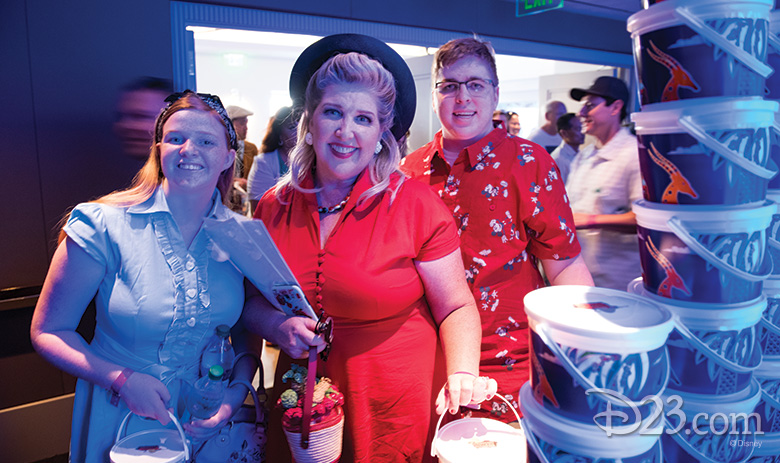 The Reluctant Dragon 75th Anniversary On the Lot! began as dapperly dressed D23 Members entered the historic Main Theatre, where they picked up their popcorn and water while exploring displays of historical materials from the Walt Disney Archives—including rare Reluctant Dragon merchandise items, production materials, animator's models, and even a bust of Robert Benchley created for the film!
Then, after watching a visual slideshow of trivia questions, archival artwork, and behind-the-scenes photography, the event kicked off with greetings by D23's Michael Vargo and Jeffrey Epstein, who introduced event emcee Kevin Kern, senior archivist, Walt Disney Archives. "Who's ready to party like it's 1941?" Kevin asked the excited audience (which responded with a roar far louder than a reluctant dragon's!).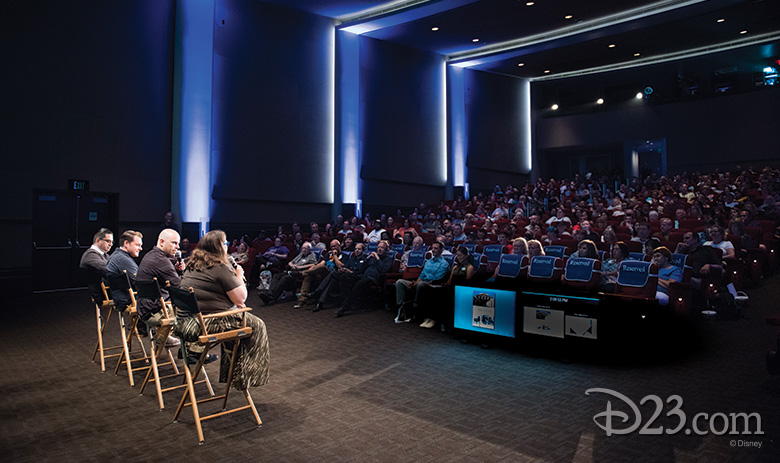 To follow were five captivating presentations that celebrated the history of the Disney Studio (with Walt Disney Archives Director Becky Cline and archivists Justin Arthur, Michael Buckhoff, and Ed Ovalle); the animation process in Burbank (with Animation Research Library manager Fox Carney and film director/producer Ted Thomas); Disney character voice acting (with Disney Legend Bill Farmer, the voice of Goofy and Pluto, and artist and voice actor Bret Iwan, the voice of Mickey); the history of The Reluctant Dragon film (with video producer and Disney historian Les Perkins); and a look at incredible, little-known Disney details sprinkled throughout the movie (with Disney Legend and Walt Disney Imagineering advisor Tony Baxter and D23's Steven Vagnini.)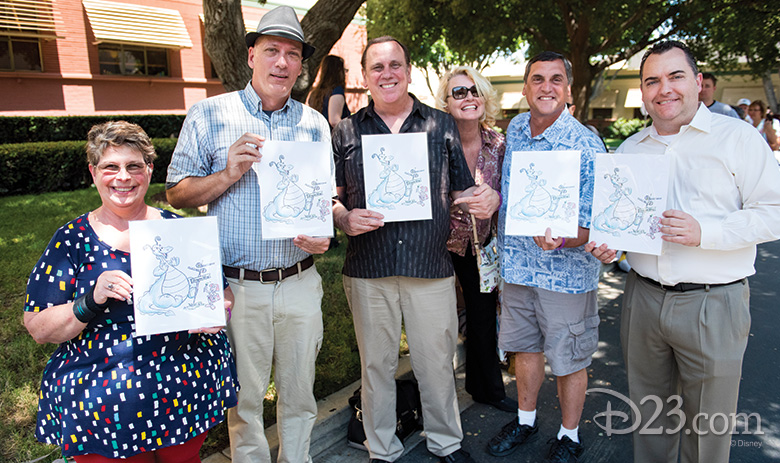 As a special gift, each guest received an imaginative lithograph of original artwork envisioning favorite animated characters from The Reluctant Dragon alongside the iconic Mickey Avenue and Dopey Drive sign post, created exclusively for D23 Members by Disney artist and historian Stacia Martin!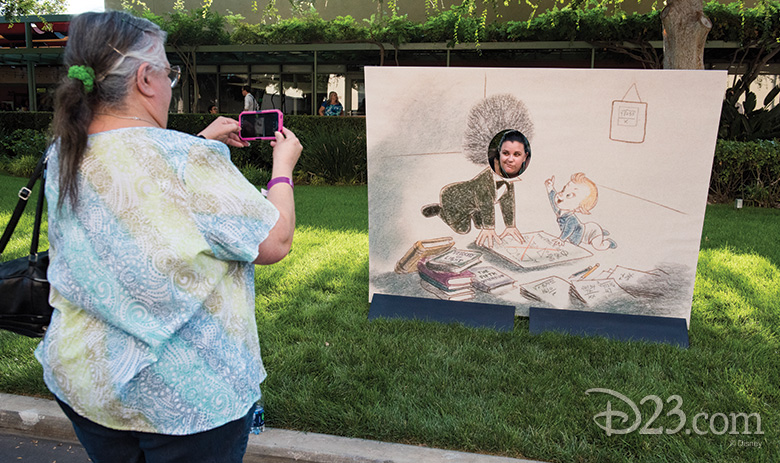 After watching a restored version of the classic movie on the big screen, D23 Members joined in a party on the Disney Studio lot, where a variety of themed activities recalled the early days of Walt's creative campus. Guests had a taste of Walt's chili and enjoyed ice cream while strolling by the famous Studio buildings; discovered the art of Foley through a sound effects demonstration by a Studio guide (remarkably reminiscent of Humphrey, Benchley's guide in the film); and interacted with fun photo opportunities featuring the Reluctant Dragon, the brave Sir Giles, and even Baby Weems!
Guests could also meet the day's presenters and Disney Legends at a special autograph session inside the Studio Commissary building, while also having time to shop at the Disney Studio Store. There, author Becky Cline signed advance copies of the upcoming book, The Walt Disney Studios: A Lot to Remember—which will be released in bookstores September 6—while Disney Legend and Chief Archivist Emeritus Dave Smith autographed copies of his new book, Disney Facts Revealed.
It was definitely a Disney day to remember, proving you'll never know what surprises will await at a D23 event. Check out more photos of the festivities below, and click here to find out about upcoming events from Disney's official fan club!