by Karina Schink
Adventure awaits in Disney's Animal Kingdom at the Walt Disney World Resort. Gear up for a "food-afari," because all of your favorite food pit-stops just got a little bit yummier! This summer, the park is debuting tons of new, wild, and tasty treats, for carnivores, omnivores, and herbivores alike!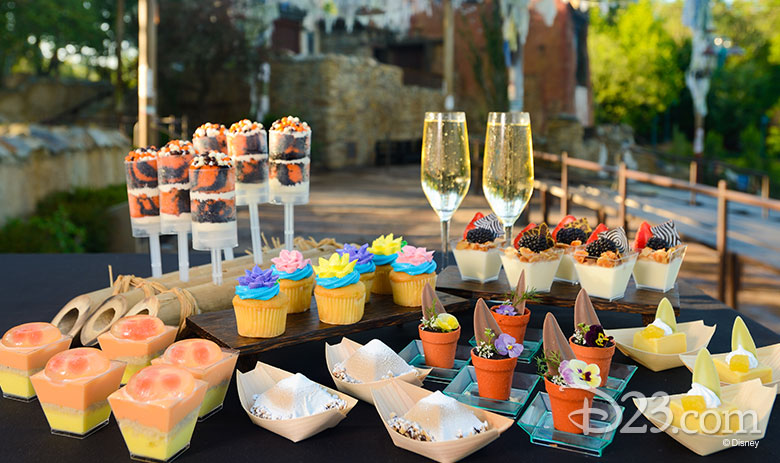 Rivers of Light
You might not believe us, but this party is only just getting started! A new dining experience is coming to Disney's Animal Kingdom's nighttime extravaganza Rivers of Light, which invites guests to embrace the magic of nature while the night bursts with captivating special effects, music, and animal folklore.
But now while you're gazing (and oohing and ahhing) at the show, you can also tantalize your taste buds with the new Rivers of Light Dessert Party. This delectable new dining experience will take place on select nights starting on Monday, August 6, 2018, and features a beautiful buffet of desserts, snacks, and drinks that are themed to this incomparable park.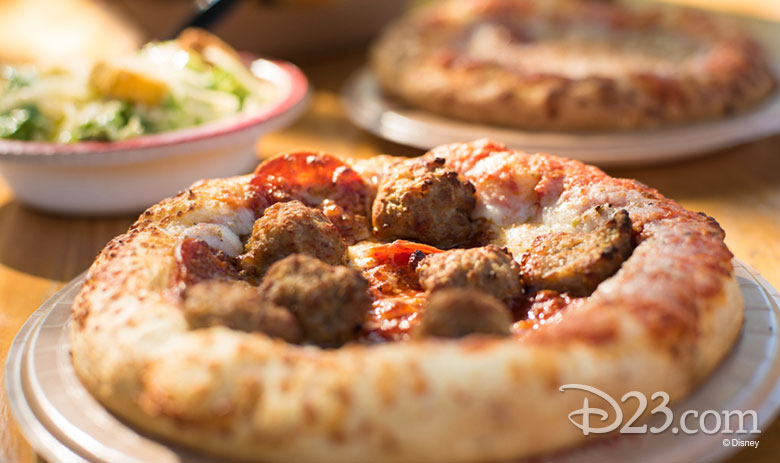 Pizzafari
Beginning July 31, you'll be able to make reservations at the fan-favorite quick-service restaurant and enjoy the all-new Pizzafari Family-Style Dining Experience. After checking in at the podium and ordering your drinks, you and your pack will be seated in one of two dining rooms where all of your favorite Italian dishes will be brought right to your table!
While you're there–eating in or to go–you'll notice that the menu has some new additions! The classic round pizzas are back and ready to be the feature of your safari with options like Cheese, Pepperoni, Vegetable, or Sausage & Pepperoni.
Don't worry if you're not in the mood for pizza! You can also enjoy a small Caesar Salad (with a chicken option) and add some Garlic Knots on the side for good measure. Every great meal needs a great finale, too! Top it off with the decadent Cannoli Cake: a slice of chocolate cake with chocolate chip cannoli filling, topped with chocolate ganache and a mini cannoli filled with sweet ricotta cheese and chips! (Our mouths are watering just typing that!)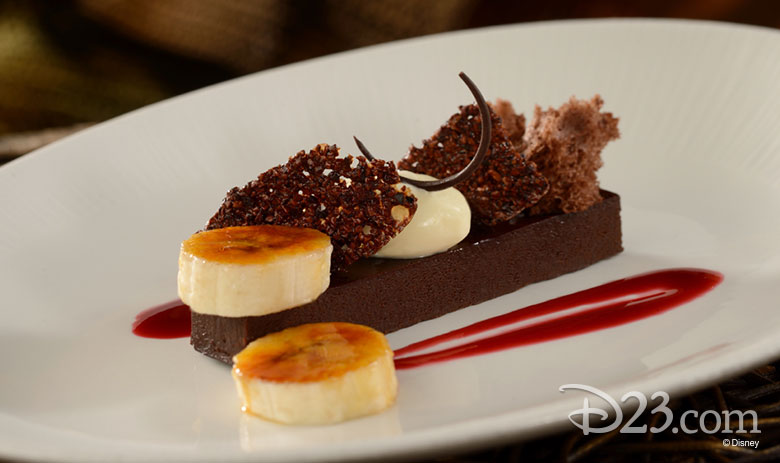 Tiffins Restaurant
You can also continue your culinary expedition next door at Tiffins Restaurant, which also debuts some new menu options! The new two-course lunch menu allows you to pick an appetizer/entrée or entrée/dessert combination.
If you choose to go the appetizer route, you can select options such as Apple Walnut Salad or Spiced Chickpea Falafel from the menu, while entrée choices include Wagyu Beef Tagine, Paella, and Roasted Chicken Breast. And, for those with a sweet tooth, you can enjoy a dessert duo (two is always better than one!) with South American Chocolate Ganache and Guava Mousse!
This lunch menu is $35 per person (plus tax and gratuities) and counts as 2 TSR meals on the Disney Dining Plan and is served from 11 a.m. to 3:30 p.m. daily. Reservations can be made at DisneyWorld.com/Dine or by calling 407-WDW-DINE (407-939-3463). And of course, walk-ups are always welcome!
Flame Tree Barbecue
Did we mention the sweets? When your savory tooth is satisfied, head over to the Flame Tree Barbecue for delectable delicacies like the Banana Maple Cake. This cake has all the fixins: a vanilla chiffon cake with banana maple mousse, topped with a white chocolate glaze and crunchy meringue.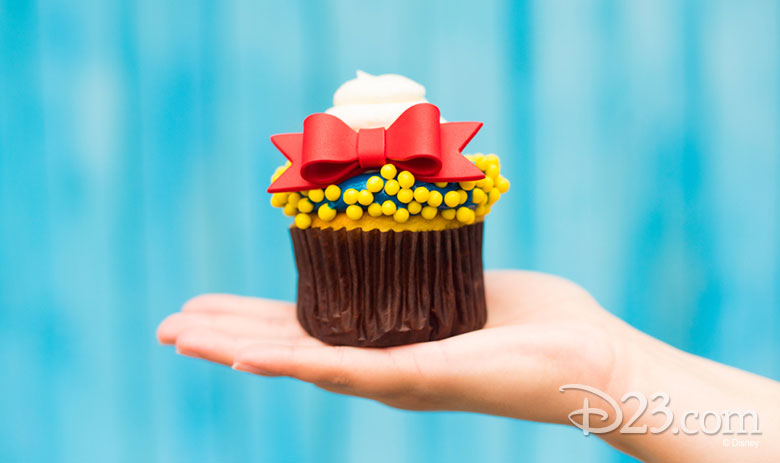 Dino Diner
"What's the big idea?" A Donald Duck-themed cupcake, of course! Donald's Dino-Bash! Cupcake is available at Dino Diner in DinoLand U.S.A. and this vanilla cupcake is filled with lemon-flavored white chocolate mousse and topped with buttercream, crispy pearls, and a red fondant bow (Minnie would be so proud!).
If you're nearing extinction and you need to fuel up before diving in for the sweets, Dino Diner has something new on the loose! The Italian Sausage Hoagie features broiled Italian sausage, sautéed onion, and sautéed peppers, served with a side of potato chips.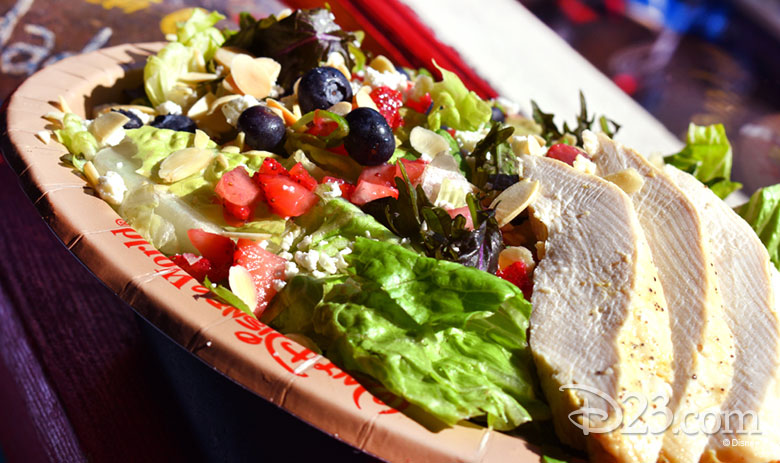 Restaurantosaurus
You can find another new leafy-green dish over at Restaurantosaurus, in the Grilled Chicken Salad with Summer Berries. If you prefer to chow down on something more omnivorous, Restaurantosaurus is also offering Breaded Shrimp with French Fries, as well as Shrimp & Chicken served with French Fries.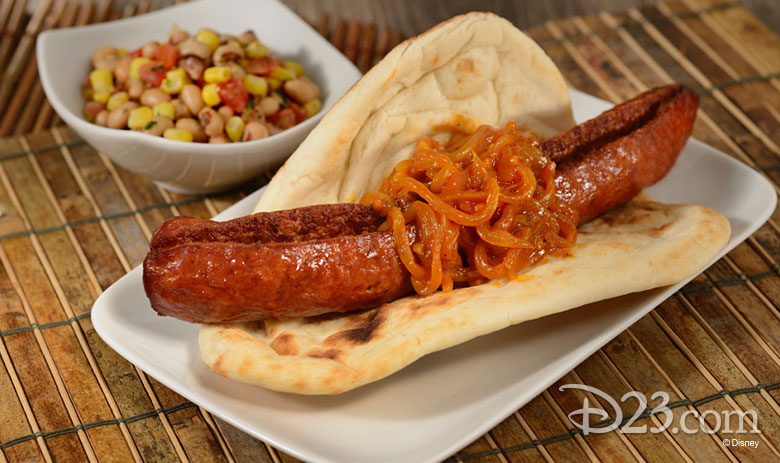 Harambe Market
Harambe Market makes for the perfect stop on your safari where you can recharge and refuel your engines, especially with new additions to the menu like the Pork Sausage with curried onion relish, served on naan bread with black-eyed pea salad!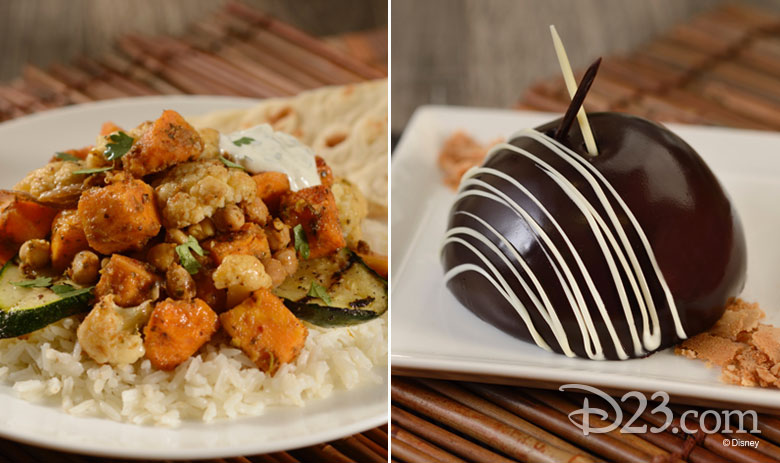 Also new to the market are the Roasted Vegetables with cauliflower, sweet potato, and chickpeas served over steamed rice with yogurt raita. Don't drive away without grabbing a Safari Cake! This coconut cake goody—inspired by the Okapi (which you can snap some photos of over at Kilimanjaro Safaris)—is made with pineapple-coconut mousse and coated in chocolate.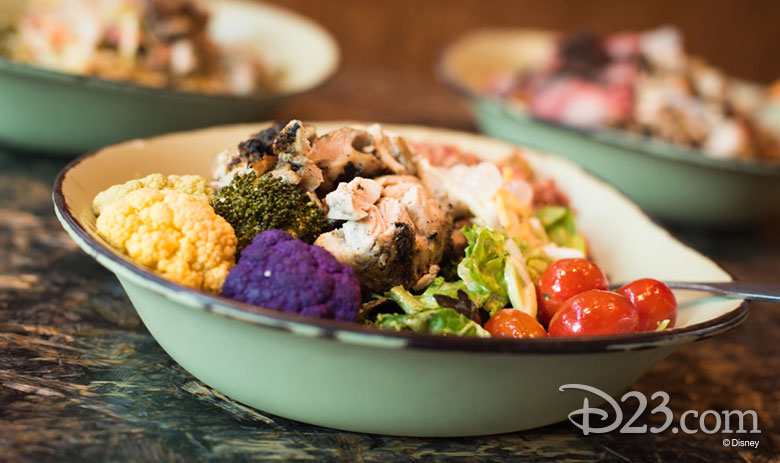 Satu'li Canteen
For those of you who like to sit in the driver's seat, Satu'li Canteen in Pandora – The World of Avatar features new Build-Your-Own-Bowl options. The carnivores among us need not choose between meats and can order the grilled beef and chicken combination, while also choosing from two new bases: Rice and Beans and a Hearty Salad base.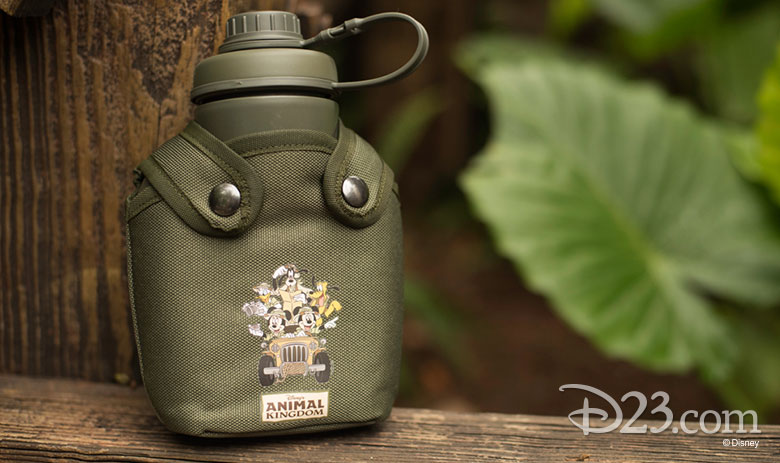 Warung Outpost
Oh boy, oh boy! Last, but certainly not least (but maybe the sweetest!) is the Up!-inspired Cake Push Pop. With this dessert, you can see from the ground to the sky, with layers of earth chocolate cake, mountains and skies of green and blue buttercream, all topped off with crispy white chocolate "balloons." It's the perfect snack to grab before heading into UP! A Great Big Bird Adventure in Asia.
To commemorate your "food-afari" (and stay hydrated during your tasty travels!), you can pick up the new Animal Kingdom Canteen at Mahindi Popcorn, The Feeding Ground, and at most Ice Cream Carts throughout the park.
And with that, folks, your great trek through Disney's Animal Kingdom's newest eats has come to an end. We hope you enjoyed the ride and worked up an appetite to embark on your own "food-afari" at the Walt Disney World Resort. It's an epicurean expedition you'll be tempted to take again and again!