By Courtney Potter
With a long and illustrious career spanning stage, music, television, and film, Tim Curry brings a truly memorable point of view to every character he portrays. Curry's very first role was in the original London cast of the musical Hair—after which he's enjoyed a decades-long career delighting all manner of audiences.
Curry is a magnetic performer who, despite some recent health challenges, remains a pop culture icon. Over the years, he's often joined the worlds of both Disney and Fox; below are nine such occasions the Daytime Emmy® award-winning and Tony® Award-nominated actor brought his signature charisma to screens big and small… Many of these titles are available on Disney+ or Hulu, so make sure to give them a looksee!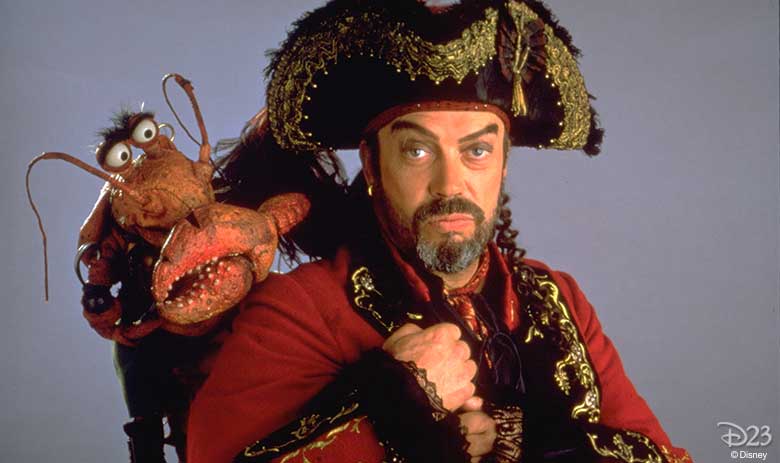 Muppet Treasure Island
Curry is probably best known to Disney fans as Long John Silver in the 1996 Muppet-led, Brian Henson-directed adaptation of Robert Louis Stevenson's Treasure Island. Young Jim Hawkins (Kevin Bishop) is given a treasure map by a mysterious sailor—after which, he sets sail with his pals, Gonzo and Rizzo, on a high-seas adventure. But when Silver and his crew seize the map and take Jim hostage, it is up to Captain Smollett (Kermit the Frog) and his men to come to the rescue.
The Three Musketeers
Based on the classic novel by Alexandre Dumas, this 1993 Walt Disney Pictures film follows the D'Artagnan (Chris O'Donnell) as he journeys to Paris to join the Musketeers, only to find the powerful Cardinal Richelieu (Curry) plotting against them and attempting to make himself king. Despite the remaining Musketeers thwarting Richelieu's initial plans, further nefarious hijinks ensue… until finally (spoiler alert) the cardinal is conquered once and for all.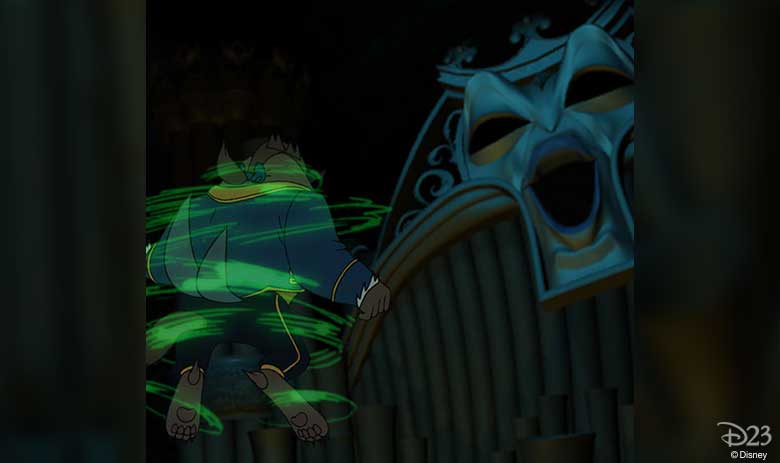 Beauty and the Beast: The Enchanted Christmas
This 1997 direct-to-video Disney animated feature catches back up with Belle (voice of Paige O'Hara) and the Beast (voice of Robby Benson) as Christmas descends on the castle. Hoping to keep the pair from falling in love, the malevolent pipe organ Forte (voice of Curry) convinces the Beast that Belle has run away—when, in fact, she's gone with her castle friends to find the perfect Christmas tree. Thankfully, Forte's ruse is revealed, allowing the fledgling couple to celebrate the holiday together.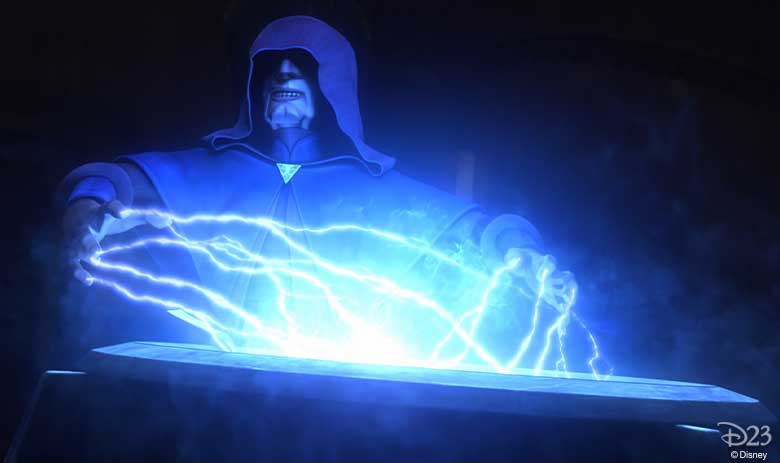 Star Wars: The Clone Wars
Curry's voice was heard during seasons 5 and 6 of the Lucasfilm animated series—set between the events of Star Wars: Attack of the Clones and Star Wars: Revenge of the Sith—as Chancellor Palpatine, aka Darth Sidious. Among several other storylines, Curry's tenure included Sidious traveling to Mandalore to confront Darth Maul, who had become the leader of Death Watch.
Dinosaurs
Airing on ABC from 1991 to 1994, this Disney-produced live-action (animatronics) series followed the life of a prehistoric family, the Sinclairs—dad Earl; mom Fran; their three kids Robbie, Charlene, and Baby; and Fran's mother Ethyl—in a modern-day-style setting. Curry's voice was heard in seven episodes throughout the run of the show, including as the Chief Elder, the dinosaur who presides over all of the government in Pangaea.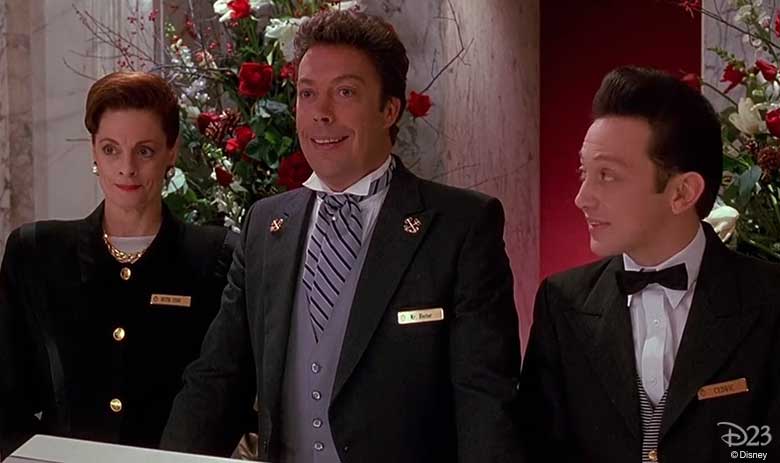 Home Alone 2: Lost in New York
This 1992 Fox sequel finds Curry costarring as the concierge, Mr. Hector, at New York City's Plaza Hotel—where Kevin McCallister (Macaulay Culkin) has managed to finagle a room, using his father's credit card, after mistakenly catching a flight to the Big Apple during the holidays. Hector and his team are sure there's something fishy going on, but leave it to Kevin to keep them on their toes.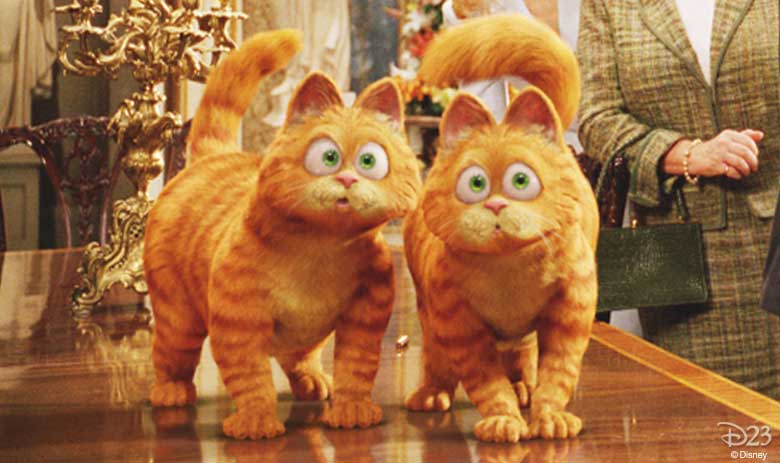 Garfield: Tale of Two Kitties
In this 2006 Fox follow-up to '04's Garfield, Curry provides the voice of Prince XII, a cat—owned by a recently deceased British aristocrat—who bears a striking resemblance to a certain lasagna-loving feline. Lord Dargis (Billy Connolly), the aristocrat's greedy nephew, had hoped to inherit her estate… but when he finds out he won't until Prince also shoves off this mortal coil, and with Garfield (voice of Bill Murray) in London after stowing away in owner Jon's (Breckin Meyer) luggage, mistaken-identity adventures arise.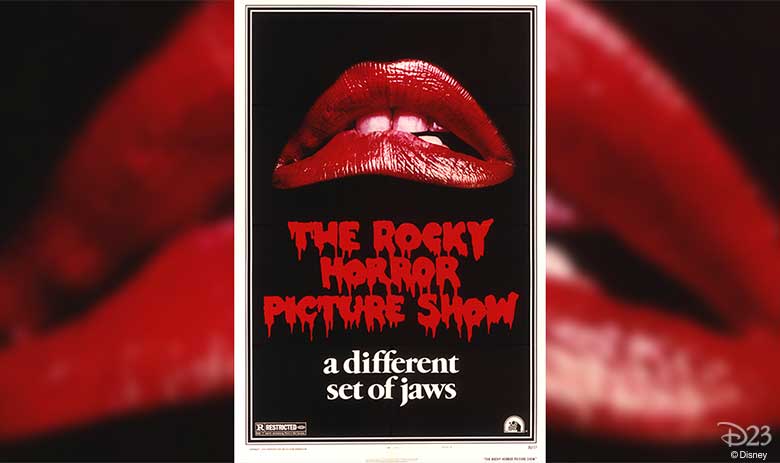 The Rocky Horror Picture Show
Curry stars as Dr. Frank-N-Furter in this intended-for-adult-audiences, cult-classic Fox movie musical, first unleashed on the public in 1975. For the uninitiated (which includes those among you who've never attended a midnight performance!), the film follows newly engaged Brad (Barry Bostwick) and Janet (Susan Sarandon) as they find themselves stranded inside a castle amongst some very interesting characters. It's, to paraphrase the film, a night out they'll remember for a very… long… time.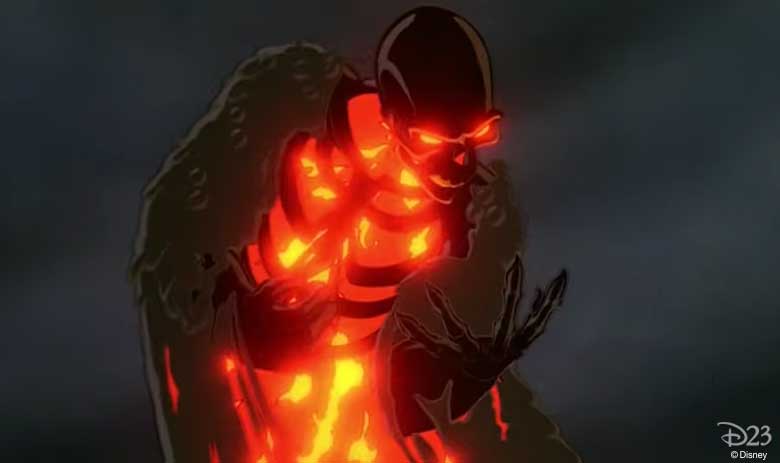 FernGully: The Last Rainforest
This 1992 Fox animated feature, adapted from the book of the same name by Diana Young, is set in an Australian rainforest inhabited by fairies. One such fairy, Crysta (voice of Samantha Mathis), shrinks a logger named Zak (voice of Jonathan Ward) down to her size… Together, they rally all the surrounding fairies, and the rainforest's animals, to protect their home from both Zak's fellow loggers and from Hexxus (voice of Curry), an evil entity fueled by pollution.
Bonus Addition: ExtraTERRORestrial Alien Encounter at Magic Kingdom Park
He's found himself featured across stage and screen for decades—but lest you think Curry hasn't yet found his way into a Disney Parks attraction… he has! From 1995 to 2003, Curry's voice could be heard at Walt Disney World's Magic Kingdom as an X-S robot known as Simulated Intelligence Robotics, or S.I.R., in the pre-show for ExtraTERRORestrial Alien Encounter.