By Jocelyn Buhlman
Since Disney+ is a treasure trove of Disney content available for streaming, now is your chance to discover the "hidden gems" of Disney's filmography—meaning, the fun and unique Disney films that you might not have in your current collection. Discover new favorites (or track down that one wacky film you haven't had a chance to rewatch!). Here's 8 we recommend you check out first: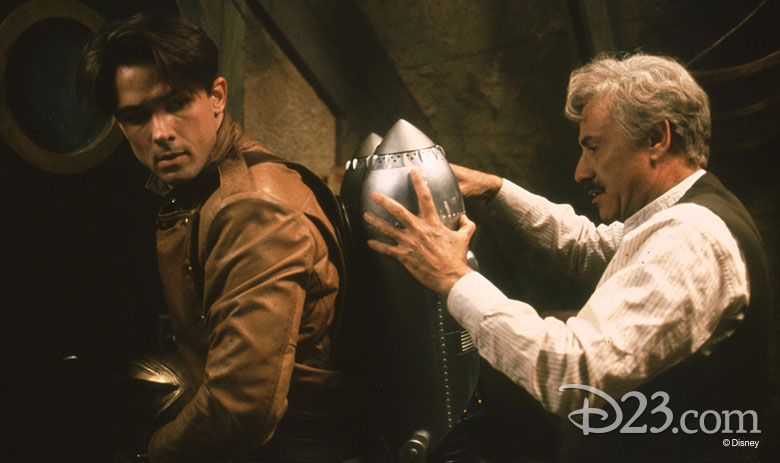 1. The Rocketeer (1991)
One of the quintessential Disney "hidden gems," this sci-fi adventure about a high-flying pilot has captured the hearts of fans for its eye-catching 1930s aesthetic and adventurous storyline. Once you're done streaming the movie on Disney+, make sure to catch the new Disney Junior series of the same name, where Bill Campbell reprises his role as the titular hero!
This year, we celebrated the film's 30th anniversary with a D23-exclusive pin set featuring logos for the Rocketeer and two of Cliff Secord's favorite Hollywood haunts, the South Seas Club and the Bull Dog Café. D23 Gold Members can grab a limited-edition set for themselves here—but hurry, before they fly away!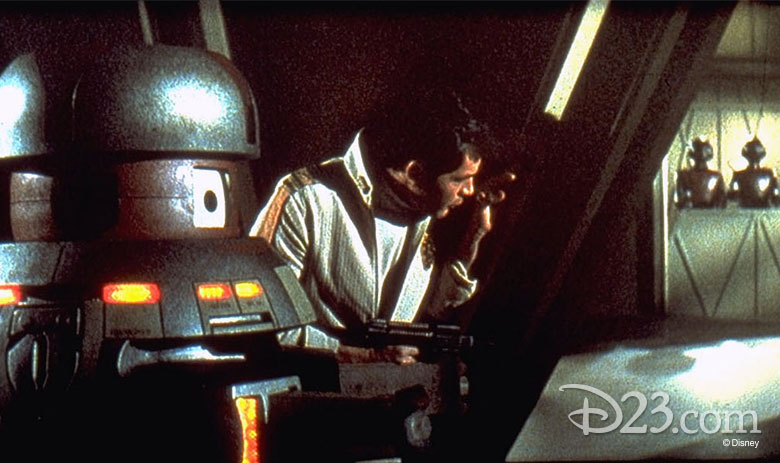 2. The Black Hole (1979)
Celebrating its 40th anniversary this year, this Disney sci-fi tale has it all: Adorable robots! Scary robots! Lost spaceships! Dazzling special effects! If you love classic sci-fi films like Star Wars and Tron, add this story of a spaceship crew who uncovers a horrific plot to turn humans into robots to your must-watch list ASAP!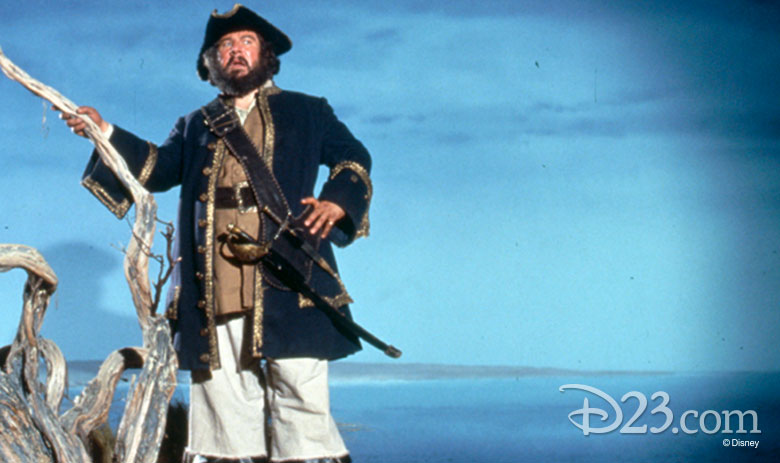 3. Blackbeard's Ghost (1968)
What would you do if you accidentally awakened the ghost of an infamous pirate captain? In this live-action comedy, the answer is, of course, get into wacky hijinks! Track coach Steve Walker accidentally summons Blackbeard's spirit, and the two are bound together until Blackbeard can complete a good deed—and in the process, they embark on some of Disney's most entertaining special effect sequences, including a motorcycle driven by the invisible Blackbeard and a track meet where the participants get some ghostly assistance in their competition.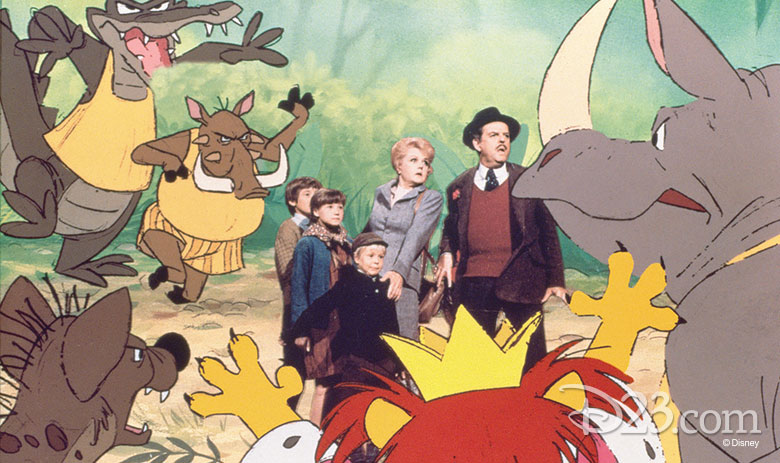 4. Bedknobs and Broomsticks (1971)
This movie, following an apprentice witch (portrayed by Disney favorite Angela Lansbury) who just wants to learn some magic so she can help England win World War II, has been a fan-favorite for Disney film buffs for years, and now Disney+ gives you the chance to see the magic for yourself. This film has all the makings of a Disney classic—memorable Sherman brothers songs, stunning animated sequences, and some familiar faces (Mary Poppins' David Tomlinson returns as professor of witchcraft, Emelius Browne).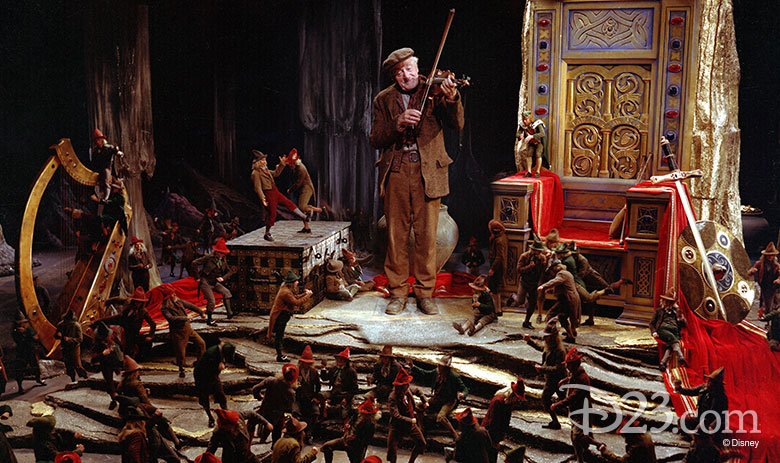 5. Darby O'Gill and the Little People (1959)
Fans of practical effects need to add this delightful film to their queue ASAP! The story of Darby O'Gill, who captures the king of the leprechauns in order to get three wishes, is jam-packed with special effects magic from legendary effects wizards like Peter Ellenshaw, Eustace Lycett, and Joshua Meador. Forced perspective, massive soundstages, and other movie magic were used to make the leprechauns appear tiny next to the human characters. Plus, the film also features an early appearance of Sean Connery as Michael McBride—who sings!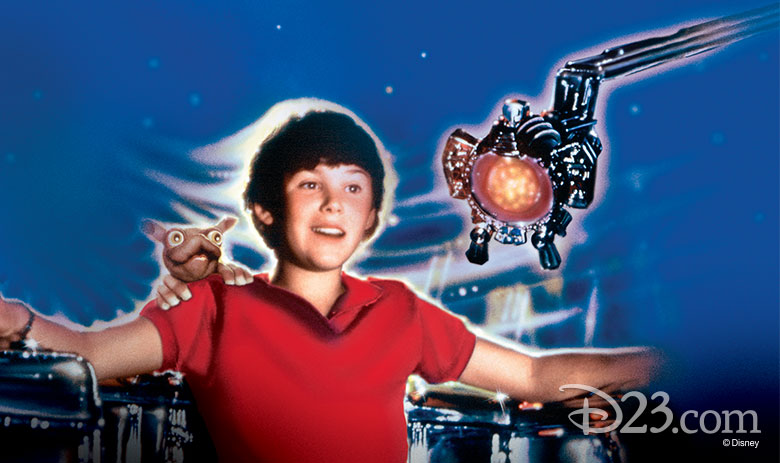 6. Flight of the Navigator (1986)
12-year-old David Freeman has a problem: After being knocked unconscious, he awakens to discover eight years have passed, and he hasn't aged at all! What happened? The answer: aliens! During those mysterious eight years, David was the "Navigator" for aliens on a scientific mission across the galaxy—and now he has to figure out how to find his family while avoiding NASA!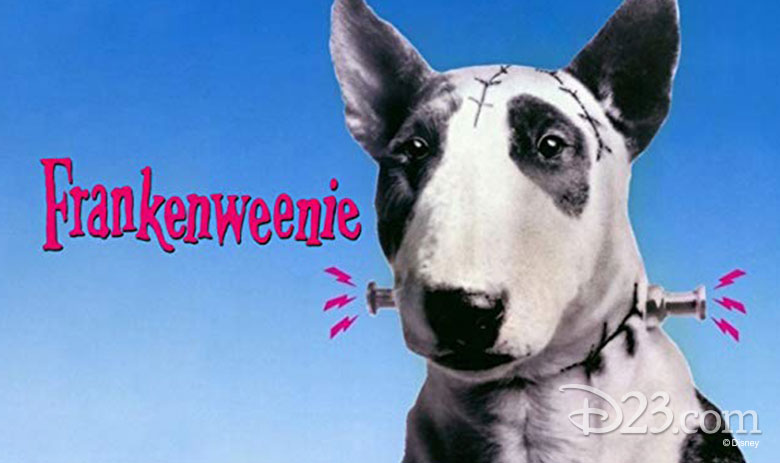 7. Frankenweenie (1984)
If you've seen Tim Burton's 2012's feature film of the same name, now's your chance to check out his original 1984 live-action short that started it all, made in Burton's early days as a Disney animator. In this electrifying tribute to classic monster movies, a young boy named Victor Frankenstein brings his beloved pet dog back to life using electricity—much to the shock (pun intended) of his neighbors.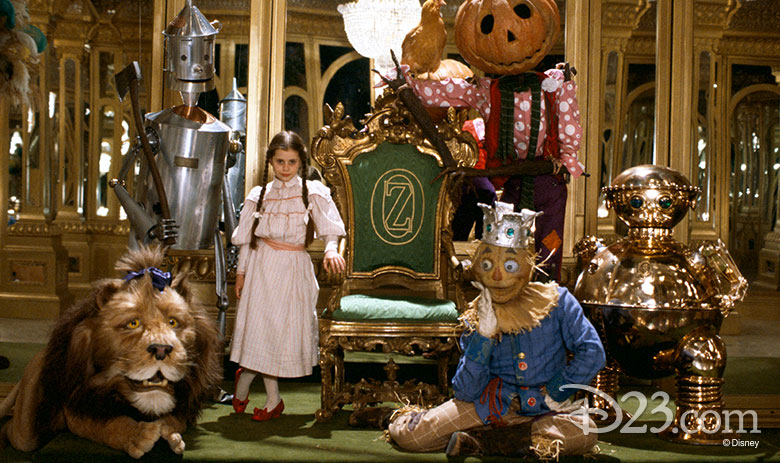 8. Return to Oz (1985)
Dorothy Gale's first trip to the land of Oz was an enchanting fairy tale—but when she returns to the land, she discovers it's now in ruins thanks to the Nome King and Princess Mombi. Featuring fantastical creatures like the Tik-Tok, Jack Pumpkinhead, the wheelers, and more, the film utilizes a plethora of special effects to create a surreal (and sometimes terrifying!) wonderland.
Want more Disney+ news? Click here to stay up-to-date with what's streaming!