By Beth Deitchman
Disney Television Animation (TVA) was a huge part of Emily Hart's childhood. Like so many of us, she grew up watching the Adventures of the Gummi Bears and The Wuzzles. And 16 years ago, she joined TVA, where she currently works as vice president of Original Programming, heading up a team of creative executives who are building an incredible slate of projects coming to a screen near you.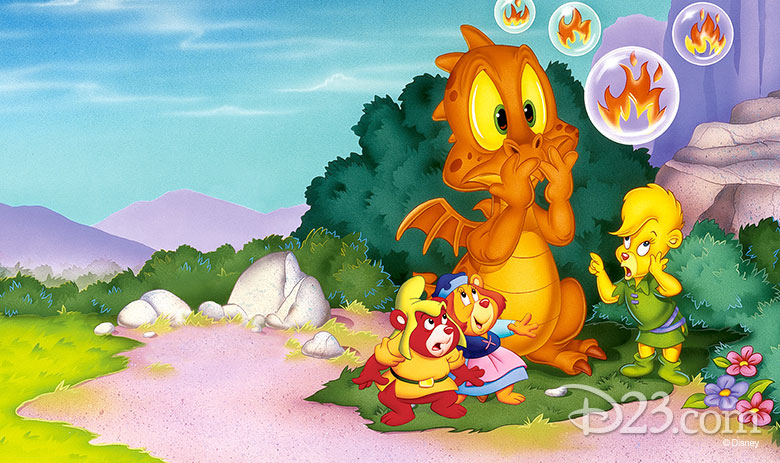 In celebration of TVA's 35th anniversary this month, we spoke with Hart and several of the talented women who have helped drive the studio's success over the past decades. Since the Gummi Bears' auspicious debut, TVA has launched more than 77 shows that run the gamut from original series that have become part of our collective consciousness, such as Kim Possible and Phineas and Ferb; to extensions of beloved stories and characters that first came to life on the big screen, among them Chip 'n' Dale Rescue Rangers, Jake and the Never Land Pirates, Tangled, and The Lion Guard—to name just a few.
Lisa Salamone, senior vice president of Production, has been with TVA for 25 of its 35 years. She was a line producer on Gargoyles when she arrived at the studio in 1994, just as TVA was celebrating its 10th anniversary. She now oversees production for all of TVA's content, which has expanded far beyond its broadcast and cable TV beginnings and also can be found on YouTube, in DisneyNOW, and on Disney+.
"For a lot of us behind the scenes, the really exciting part is seeing the artists' drawings come to life," Salamone shares. "It's an idea, then it's just a pencil drawing. Then you see it a year later moving on screen with music and everything, and it just comes alive." TVA still works with the hand-drawn, 2-D animation the studio's artists grew up loving, along with modern CG animation. Regardless of medium, Salamone points out, "You start from nothing. If you have a design of a chair, you have to design that chair—you don't just get it out of the prop department."
"I think all of us pinch ourselves that we get to make cartoons for a living—which is insane and wonderful—and I think everyone kind of has that same sensibility," Jennifer Trujillo-Andres says. As manager of Casting & Talent Relations, Trujillo-Andres works with the talented actors who lend their voices to TVA projects, helping shepherd them from initial casting to recording sessions to special events like Comic-Con. Her first "pinch-me" moment at TVA came during her first week at the studio, nine years ago, when she unexpectedly met Disney Legend Mark Hamill. She recalls, "He came in and he's just the most gregarious guy… I was a temp sitting behind the welcome desk greeting him… He had a million things to say to me, and all I could think about the whole time was, I'm talking to Luke Skywalker right now. What is my life?"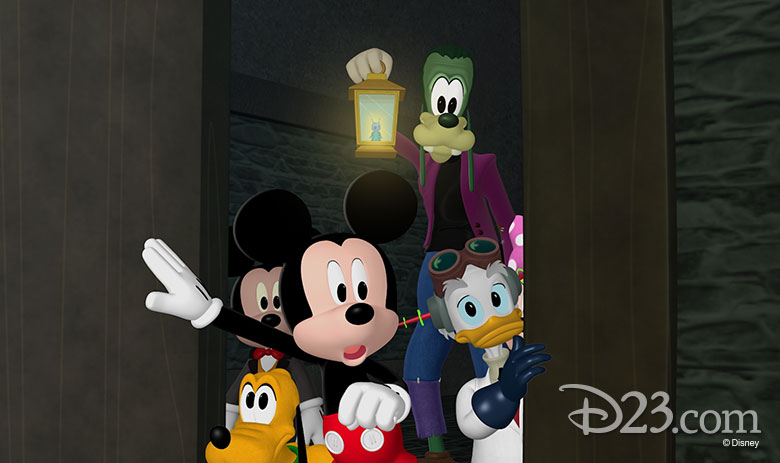 When it comes to Disney VIPs, however, Mickey Mouse is in a class by himself. Mila Livitz, senior vice president, Business Affairs—who oversees the team that handles deals, performer agreements, and so many other aspects of the business strategy for TVA content—says that working with the character "reminds you every day of how the Company started, where it got to, and the legacy that you're part of." That's something that sets TVA apart from all other animation studios, Livitz points out. "My daughter thinks I work with Mickey, and the fact that he is still exciting to her in 2019, as it was back when Walt Disney first drew Mickey, that's very, very cool to be part of," she says.
The launch of Mickey Mouse Clubhouse marked TVA's first opportunity to work with Mickey Mouse for the preschool demo. Meredith Roberts, now senior vice president/general manager, TVA, Disney Channels, helped develop and launch the series during her first stint at TVA in her role overseeing creative affairs for the studio. It was a thrill to see the show become a "juggernaut" that helped solidify the Disney Junior brand. "When you help create material that is bigger than the vision you might have had and it captures the hearts of kids around the world, that is pretty special," she says.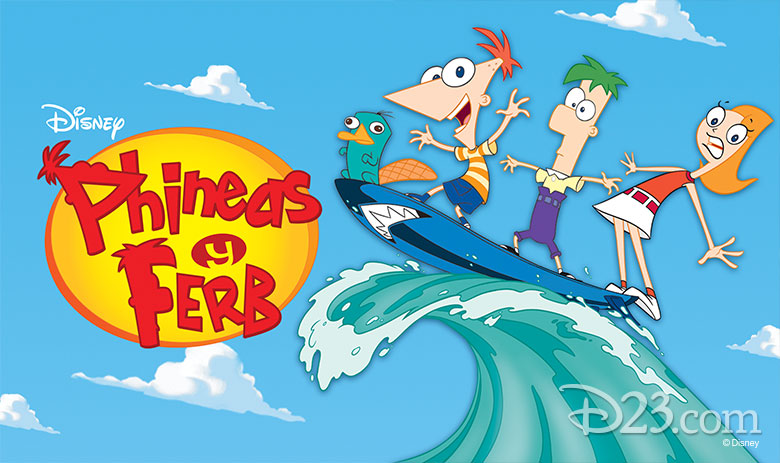 The hit series Phineas and Ferb captured the hearts of many TVA employees who were there at the beginning. Khaki Jones, vice president, Current Series, points to her first Comic-Con with Disney-TVA as her earliest "pinch-me" moment with the studio. She tells D23, "The Phineas and Ferb Platy-BUS in our Disney booth—in the best way possible—pulled all the focus on the show floor. I was delighted to see the fans so delighted!"
Jones and her team serve as the first audience for every element of TVA's current series. "We get to review all premises, outlines, scripts, storyboards, animatics, designs, music, and mixes for our shows, and talk through them with the executive producers and crews," she details, confessing, "The job is absolutely as fun as it sounds. It's hard work, but it's fun."
"People come on the campus and it feels like a great place to work because it is. People are happy to be here and it shows," Roberts says. Employees have the opportunity to take character drawing classes held at TVA, and they come out in full force for the studio's annual Halloween event and semi-annual art shows. As Roberts describes, "It's a little bit of work and a little bit of art school. The people who support the animation are some of the brightest in the world and everyone is passionate about what they're making."
"We're always connecting back to Walt," Hart stresses. TVA recently took a group of the talent from their series on a "field trip" to Walt's Office on the Studio lot. "You walk into that office and you feel that creative energy," she says, acknowledging that experiences like this serve as a reminder of what an honor it is to develop and tell new and authentic stories for the Company.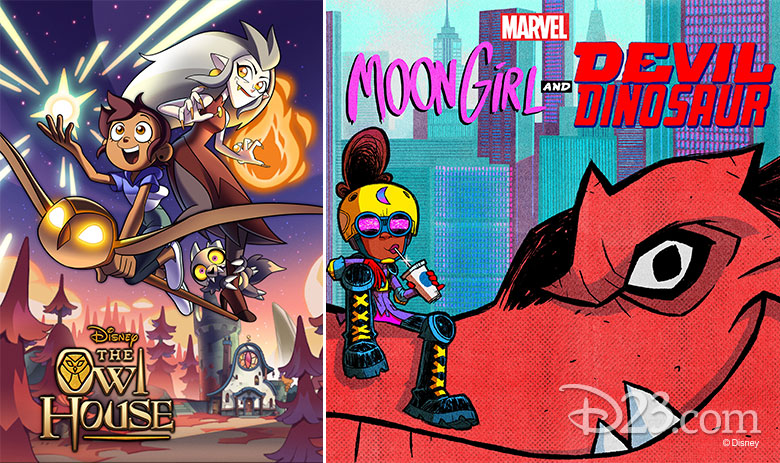 Among the new stories from TVA to debut include The Owl House and Marvel's Moon Girl and Devil Dinosaur, both for Disney Channel; and the original series Monsters At Work, as well as Phineas and Ferb The Movie: Candace Against the Universe for Disney+. As the entertainment industry continues to rapidly evolve, TVA will be part of that shift and be what Roberts sees as "the constant within the disruption."
"I think that how people consume content, when they consume content, where they like to consume content, all will change in 30 years," she says. "But they'll still fall in love with our characters and we'll still be creating characters that they'll want to spend time with."