By Savannah Salazar
We've seen the Green family get wrapped up in a lot of hilarious shenanigans and adventures, but that was just the beginning. With their Gramma Alice and their mom and dad, Nancy and Bill, 10-year-old Cricket Green and his sister Tilly continue to navigate life in the bustling city with heartwarming zest. Created by comic book creators and brothers Chris and Shane Houghton, the animated comedy series Big City Greens centers on the heart of the show, the core Green family, but season two aims to expand their world and relationships a little further.
Ahead of the Big City Greens season premiere on Disney Channel and in DisneyNOW on November 16 (9:30 a.m. EST/PST), we spoke with Shane and Chris about what's next for Cricket Green and the gang, their holiday special, and why taking risks is ultimately pretty good.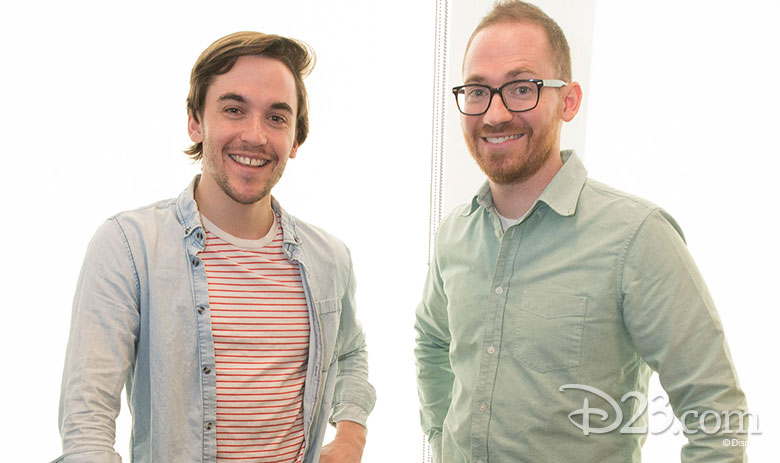 In season two, the city gets a little bigger.
"We continue to expand the world because in season one we spent a lot of time with just the core Greens, so in season two we really deep dive into some of the characters," Chris said. Remy and Andromeda—Cricket and Tilly's best friends, respectively— and Gloria are a handful of characters who will return with expanded roles. Even the cocky Chip Whistler comes back as "an even bigger and badder bad guy," Chris teased. There is also a new character named Gregly (voiced by Tim Robinson), who Shane describes as "an angry, spiteful child that no one wants to hang out with."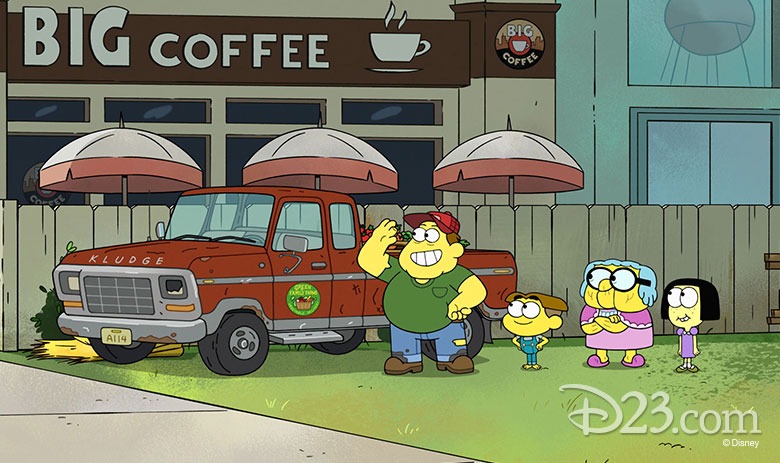 The guest stars of Big City Greens give it their all.
The first season of Big City Greens saw incredible guest stars, from actors Jon Hamm and Raven-Symoné to The Muppets' Fozzie Bear, and season two follows suit with Christopher Lloyd, Lucy Lawless, Alfred Molina, and Jameela Jamil, just to name a few! In fact, NBA All-Star Karl-Anthony Towns guest stars on a future episode giving an all-star voice performance. "We had two roles for two basketball players and needed someone who could come in and do two different voices," Shane said. "And Karl-Anthony Towns was so down to do this. He came in with two drastically different voices that turned out great and were so funny."
Queer Eye's Jonathan Van Ness also makes a guest appearance in a role he was born to play: Confident Stylist. Well, maybe not born to play, but the role was specifically written with him in mind, said Shane. Chris chimed in, sharing, "It was a bit of a swing on our part, but I think those big swings make a difference. It's been so cool to have these folks who've been on high-profile projects come in [for Big City Greens] and give it their all."
One guest star inspired a new storyline for their character.
Then there is Gwendolyn Zapp—the show's version of a rich tech mogul. Voiced by Cheri Oteri of Saturday Night Live fame, Zapp is introduced in the very first episode of the season, "Car Troubles." Shane describes the character as "a little kooky, with big dreams"—and his brother Chris jokes that Zapp "is absolutely insane!"
Oteri's character was originally slated for only one episode, but the brothers agreed she was too good to let go. "She absolutely kills us every time she's in the booth… and was just too funny, so we had to bring her back," Chris said. "Now, Gwendolyn Zapp has become a big part of season two."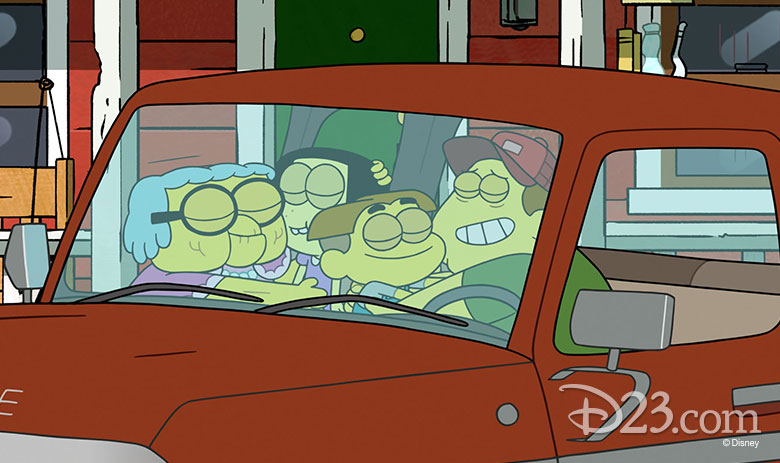 Get ready for a Big City Greens holiday special complete with seven original songs.
It's almost a rite of passage for a hit show to debut its own Christmas special, and now, Big City Greens will have its very own "Green Christmas," which is fittingly the title of the episode as well. As big musical theater fans—both Chris and Shane did musical theater all throughout high school—the brothers and Big City Greens composer Joachim Horsley made sure the seven original songs were crafted just right.
"Normally, the score for Big City Greens is digitally created, but for this, we got to go to Capitol Records and Chris and I got to sit in with a full, live orchestra playing the score," Shane adds. "It was a truly magical and mind-blowing experience. We're so proud of how the holiday special turned out."
When it comes to their upcoming CG-animated episode, it's game on.
In another first for the series, Big City Greens will debut a video game-themed episode with CG animation. Normally the show is animated in 2-D, but when it comes to Big City Greens, the brothers gravitate to challenging and unusual concepts like moths to a flame. "Whether it's weird creatively or risky, if we come up with an idea, and it scares us, we usually get excited by it," Chris shared.
For the CG-animated episode, the crew collaborated with an outside studio to produce this uniquely weird-looking episode, which Chris said is exactly what they were going for. "I think we pulled it off?" Chris questions, jokingly. "I think so," Shane answers, with a laugh. "It's a challenge to do something outside of the normal pipeline, but it's really fun."
Watch an exclusive clip from the season premiere, below, and tune in for the latest adventures of Cricket, Tilly, and the Big City Greens gang on Saturday, November 16 (9:30 a.m. EST/PST) on Disney Channel and in DisneyNOW.