By Bruce Steele
Disney Channel will soon have a new smartest character when Marvel's Moon Girl lands on the network. Executive producer Laurence Fishburne announced the new original animated series Marvel's Moon Girl and Devil Dinosaur Saturday at the Disney Television Animation panel at D23 Expo 2019.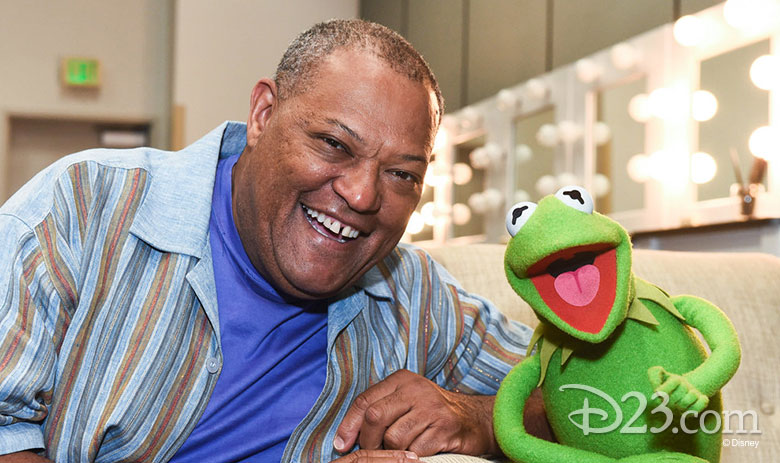 The show is based on the hit Marvel comic books, first published in 2016. "When I read the books, I fell in love with them," said Fishburne, who is part of the executive producer team with his and Helen Sugland's Cinema Gypsy Productions (ABC's black-ish), Marvel Animation & Family Entertainment, and Steve Loter (of Disney's Kim Possible).
"We're really excited about it," Fishburne said. "We've been working on it for a long time." The show doesn't yet have a debut date, but it's "coming soon to the Disney Channel," he said, adding, "or as I like to say, 'soon-ish.'"
Marvel's Moon Girl and Devil Dinosaur follows the adventures of 13-year-old super-genius Lunella Lafayette and her sidekick, Devil Dinosaur, a 10-ton Tyrannosaurus Rex she accidentally transported to modern New York City, where Lunella lives on the Lower East Side.
The announcement was big news at a panel already featuring the world's smartest amphibian, Kermit the Frog, who for the first time got to mingle with some up-and-coming frog stars from Disney Channel's new hit series Amphibia.
"For years I've just been your typical singing, dancing, talking frog," Kermit said, "so it was great to be asked to do something different."
Kermit introduced the creators and voice casts for both Amphibia and another popular Disney Channel animated series Big City Greens. "That's a show with 'green' in the title. Why wasn't I cast on that show?" Kermit asked.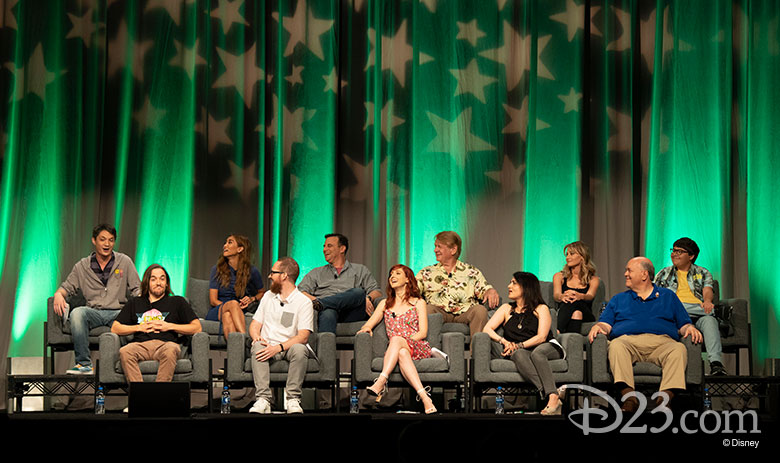 Big City Greens was represented on the panel by Chris Houghton, who created the show with his brother Shane and also voices the main character, Cricket Green. Shane Houghton and four voice actors were also on hand. Amphibia brought four cast members as well as creator Matt Braly and story editor Jack Ferraiolo.
The creative teams teased new storylines for each show's second season and led the audience in drawing exercises to create characters from the shows.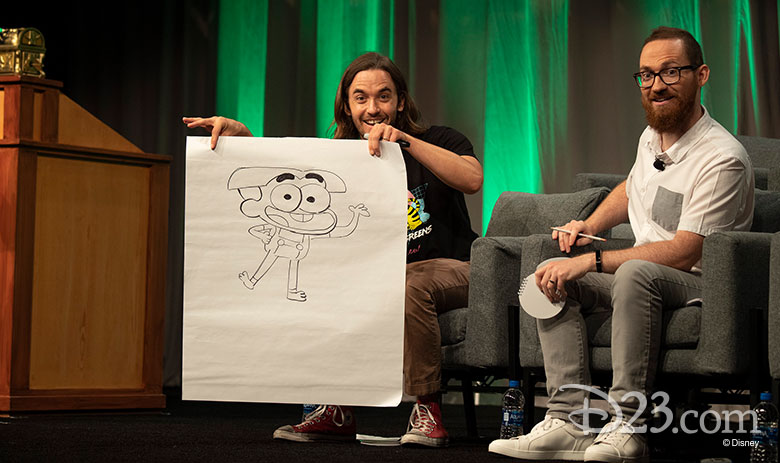 Braly shared exclusive concept art for Season 2 of Amphibia, depicting the Plantar frog family in their slug-drawn cart heading for a rocky new landscape surrounding an active volcano. The frogs and their human guest—Anne, the show's main character, who has been magically transported into this world of talking frogs—will be "hitting the road," Ferraiolo said, "as they try to find a way to find Anne's friends and get her back home."
"Getting transported into a world of frogs sounds right up my lily pad," quipped Kermit.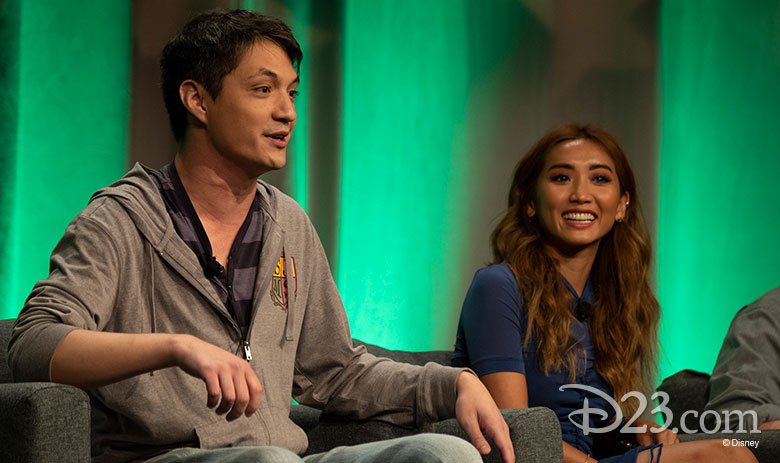 The second season of Big City Greens, which begins in September, will include the show's first Christmas episode. "It's a half-hour special that is also a musical with six new songs," Chris Houghton said. "I'm very happy and proud of it, and I can't wait for you guys to see it."
In general, he added, during Season Two, "things get really weird and fun." A number of notable guest stars can be expected to visit with the Green family—a farming clan who have moved to Big City to live with their caustic Gramma—but, "I can't say any celebrity names," he said.
To briefly unite the two Disney Television Animation shows, Shane Houghton wrote a short script in which the Green family wanders into Amphibia and everyone wants to eat everyone else. The laugh-filled mini-play gave all the voice actors a chance to shine in character.
"I've never had all four voice cast members together," Braly said of the Amphibia team, "so this panel is very special to me."
The panel also featured a preview of a new series of Disney Television Animation shorts titled Random Rings, in which characters from Disney Channel shows telephone unsuspecting real people, whose conversations then become hilarious short cartoons. The Big City Greens-inspired first episode, which showed at the panel and is now available on YouTube, is titled "Cricket Calls a Karate School." Additional episodes will follow soon.
In addition to the Houghtons, Big City Greens was represented on the panel by veteran actor Bob Joles, who plays dad Bill Green; Marieve Herington, who voices Cricket's slightly spacey sister, Tilly; and Artemis Pebdani, who plays Gramma, giving the young actress "a chance for my old lady inner child to come out," she said.
Also among the acting talent on the panel was Disney Legend Bill Farmer, the voice of Goofy for more than 30 years, who portrays Hop Pop Plantar, dad of the frog family on Amphibia. Also participating were teen actor Justin Felbinger, who plays Hop Pop's son, Sprig; Amanda Leighton, who's Sprig's little sister, Polly, a prim purple tadpole with a fetching yellow bow; and series star Brenda Song, who plays human Anne Boonchuy, a Thai-American teen trapped on the magical frog island.
Asked about the inspiration for Amphibia, Ferraiolo said simply, "Nature Is horrifying. We really wanted to get inspiration from what you would find in a swamp."