By Courtney Potter
There's one thing we know for sure: The cold never bothered her anyway!
It's Disney Legend Idina Menzel's birthday—and to celebrate such an auspicious occasion, we thought it was time to take a spin through a few of the memorable times she joined the worlds of Disney…
Best of all, these are all currently available to stream on Disney+, so why not whip up some tasty treats and make it a birthday gala of your own? We can guarantee great animation, several unforgettable takes on what "happily ever after" really means, and seriously fierce, Tony Award®-worthy singing.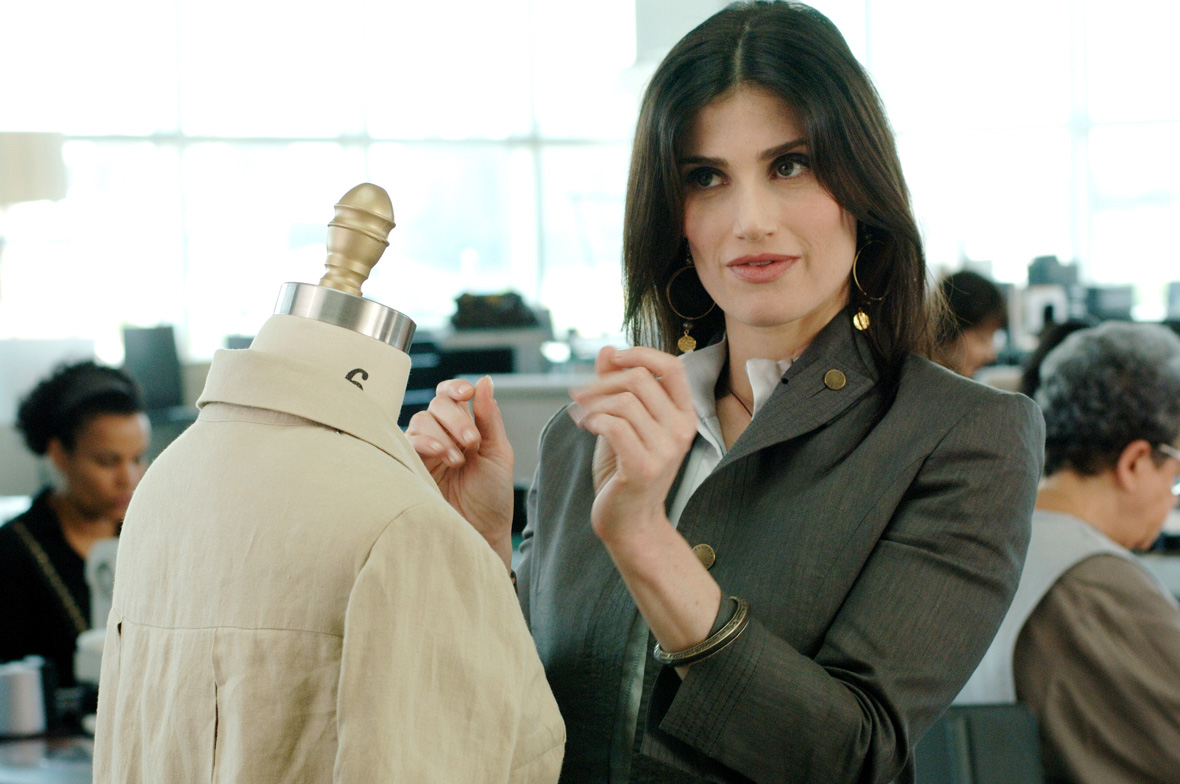 Enchanted (2007)
In this live-action musical comedy adventure—and her first foray into the worlds of Disney—Menzel portrays Nancy, the street-smart New York City girlfriend to Robert (fellow Disney Legend Patrick Dempsey). Despite the fact that she loses her boyfriend to an actual princess, Giselle (Amy Adams), Nancy gets her own happily-ever-after; while trying to bring Giselle back to the kingdom of Andalasia, Prince Edward (James Marsden) meets Nancy and falls head over heels… Who says you can't meet a prince in the big city, anyway?!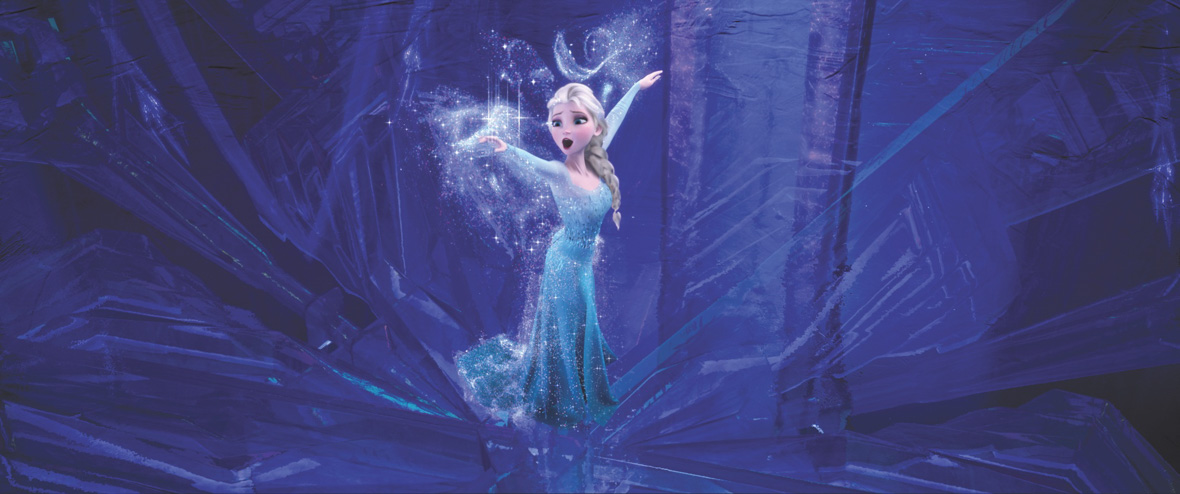 Frozen (2013)
Menzel is now known the world over as the voice of Queen Elsa in the animated phenomenon Frozen. For the three of you who, perhaps, have been backpacking across the Alps for a decade and haven't heard of this little Oscar®-winning film, a refresher: Princess sisters Anna (voiced by Disney Legend Kristen Bell) and Elsa have grown up under wistful circumstances in the kingdom of Arendelle. When their parents are presumed lost at sea, Elsa is due to be crowned queen—but, fearing that everyone will soon discover she possesses magical powers, she runs away. With the help of mountain man Kristoff (Disney Legend Jonathan Groff) and snowman Olaf (Disney Legend Josh Gad), Anna sets off to find Elsa and bring her home.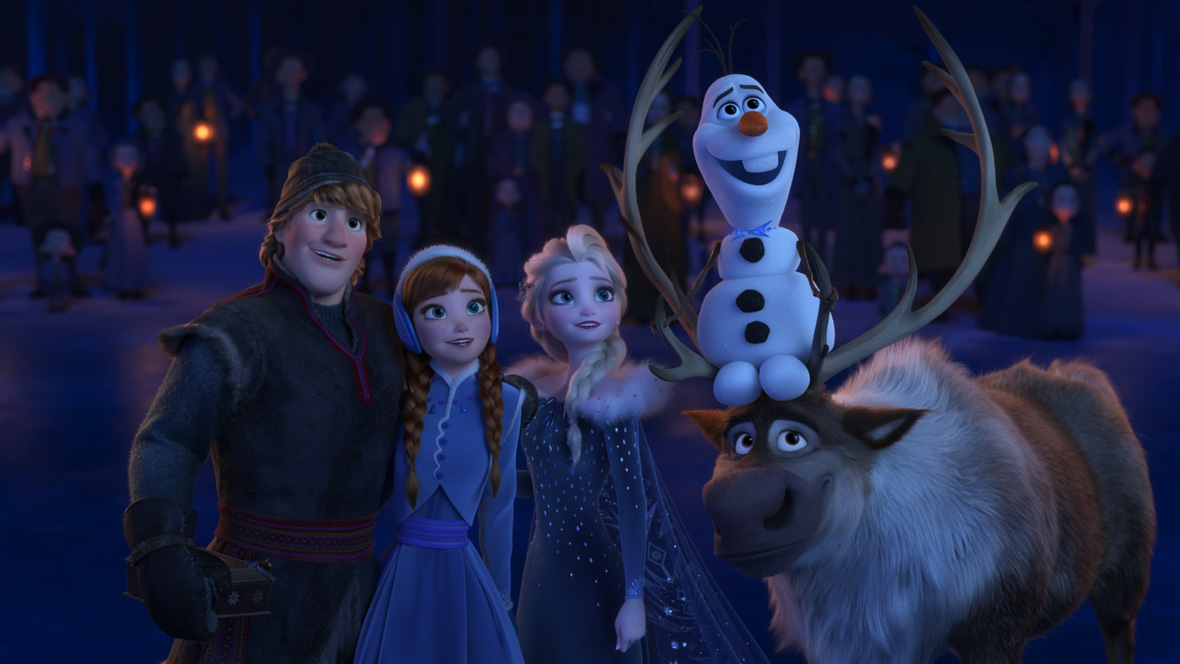 Olaf's Frozen Adventure (2017)
In this animated featurette, Olaf—knowing that this time of year can be difficult for his friends—enlists reindeer Sven to help him create some warm and wonderful new Christmas family traditions for Anna and Elsa. Directed by Kevin Deters and Stevie Wermers, the good folks behind Disney's Prep and Landing animated specials, Olaf's Frozen Adventures was first released theatrically with Walt Disney Animations Studios' Coco for two weeks, then as a TV special on ABC.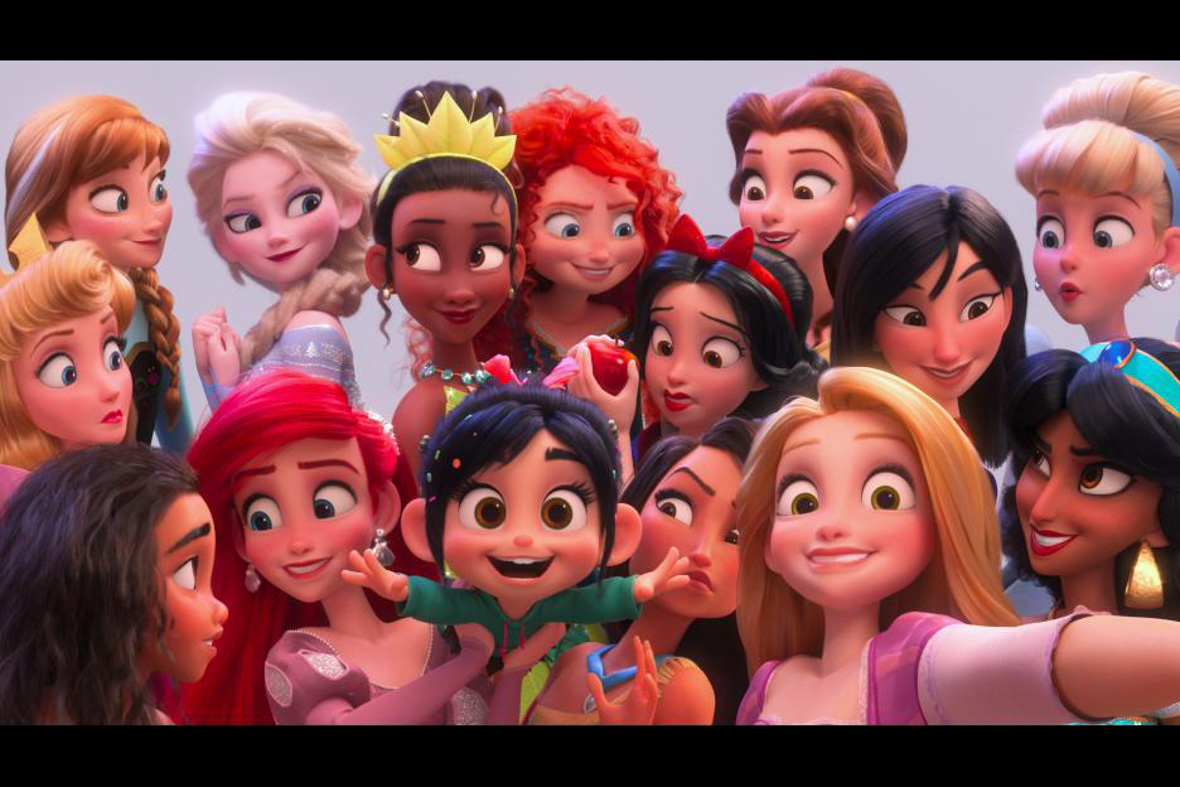 Ralph Breaks the Internet (2018)
Menzel again voiced Elsa for a very memorable scene in the sequel to Walt Disney Animation Studios' Wreck-It Ralph, in which Vanellope von Schweetz (voiced by Sarah Silverman) happens upon a room positively brimming with Disney Princesses! This was the very first time these princesses appeared together on screen—and it was teased at D23 Expo 2017, don't you know?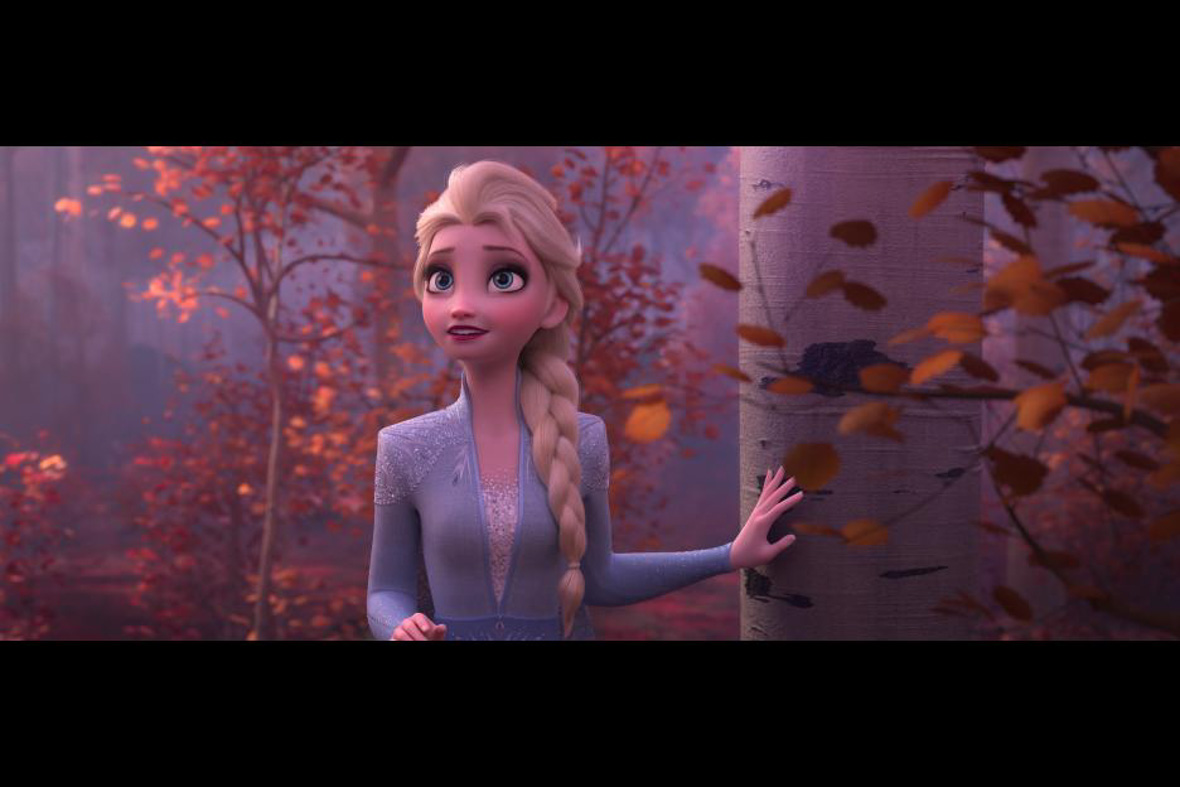 Frozen 2 (2019)
Elsa returned in this uber-popular, Oscar-nominated sequel, which aims to answer the questions: Why was she born with magical powers? What truths about the past await her as she ventures into the unknown, towards the enchanted forests and dark seas beyond Arendelle? Together with Anna, Kristoff, Olaf, and Sven, Elsa faces a dangerous but remarkable journey where those answers are calling… but they're also threatening everything she holds close to her heart.
Disenchanted (2022)
It's been more than 10 years since the events of Enchanted. Giselle and Robert are happily married—but she's grown disillusioned with the big city, so they move their growing family to the sleepy suburban community of Monroeville in search of a more "fairy tale" life. Unfortunately, it isn't the quick fix she'd hoped for. Menzel returns as now-Princess Nancy, who's still trying to find a balance between her former cynical-New-Yorker world and her current, idyllic Andalasia home.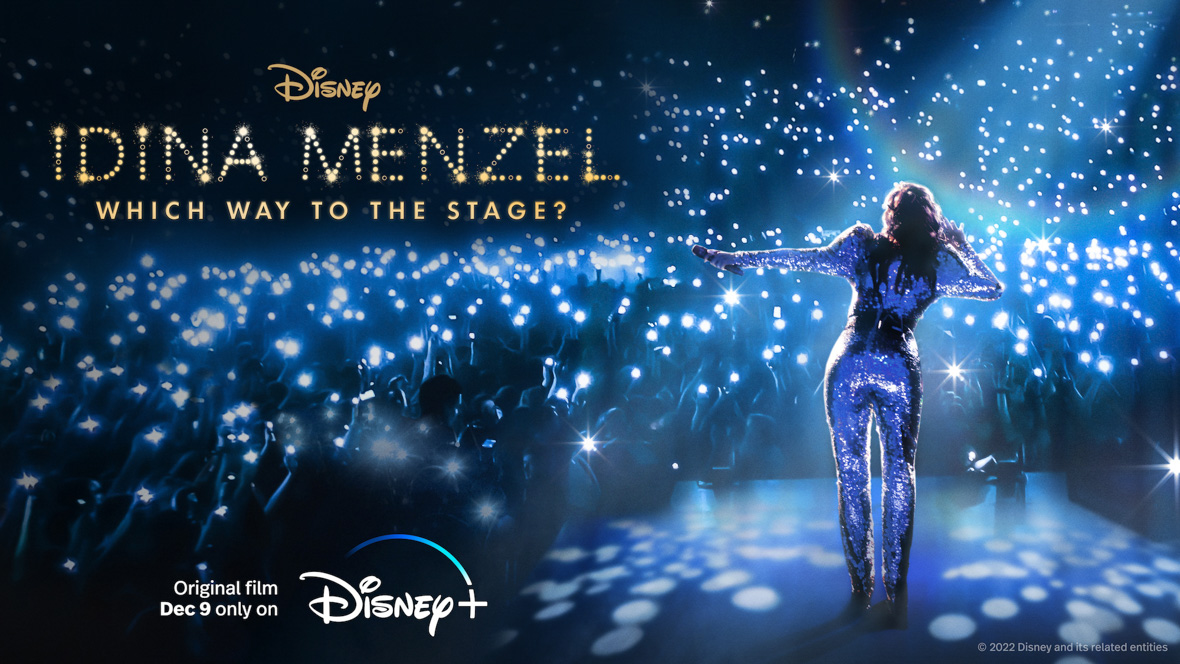 Idina Menzel: Which Way to the Stage? (2022)
In this documentary special from Disney Branded Television and Ideal Partners, Menzel works to fulfill one specific dream that has so far eluded her grasp: to headline a concert at the world-famous Madison Square Garden in her hometown of New York City. Filmmaker Anne McCabe captures Menzel on a national tour over the course of 16 shows as she juggles the challenges of being a working mom with a grueling travel schedule, all while preparing to finally realize her goal.