By Megan Deppe
Fifteen years ago we first opened up Billy Bones' map and discovered the world of Treasure Planet, home to the rebellious Jim Hawkins, the anxious Dr. Doppler, the memory-impaired B.E.N., and the cyborg with a heart of gold, John Silver. To celebrate today's 15th anniversary of Treasure Planet, we once again set sail for the stars aboard the R.L.S. Legacy and put together this list of reasons why you should also revisit this unforgettable film.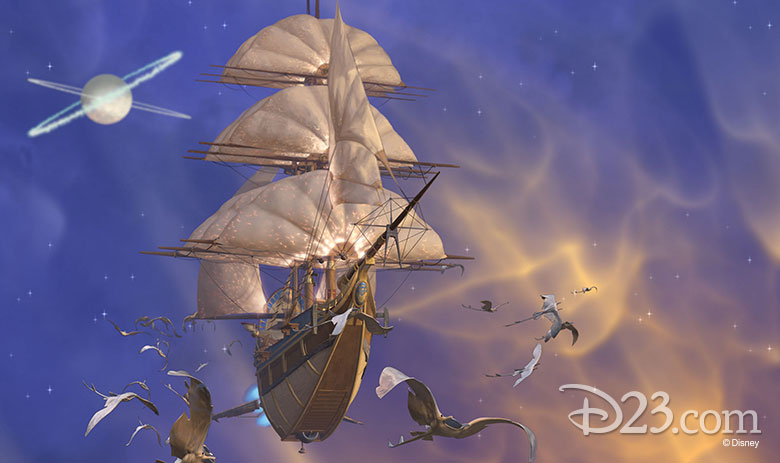 1. Dazzling Cosmic Visuals
While many films have portrayed space as cold and lifeless, the universe of Treasure Planet is warm and sunny, golden and turquoise. Sweeping shots and persistently panning camera angles bring space to life in rich ways that surprise, delight, and remain in the memory long after the film is over.
2. Plenty of Easter Eggs
Part of the fun of any Disney film is discovering the Easter Eggs that have been sprinkled in for the most vigilant of fans, and Treasure Planethas plenty of fun ones. Can you find the hidden Stitch doll? Did you hear the Pirates of the Caribbean theme? Those two characters look rather like John Musker and Ron Clements (Ron appears as the little furry creature pictured above)… When you watch Treasure Planet again, keep a weather eye out for these and more egg-citing Disney references.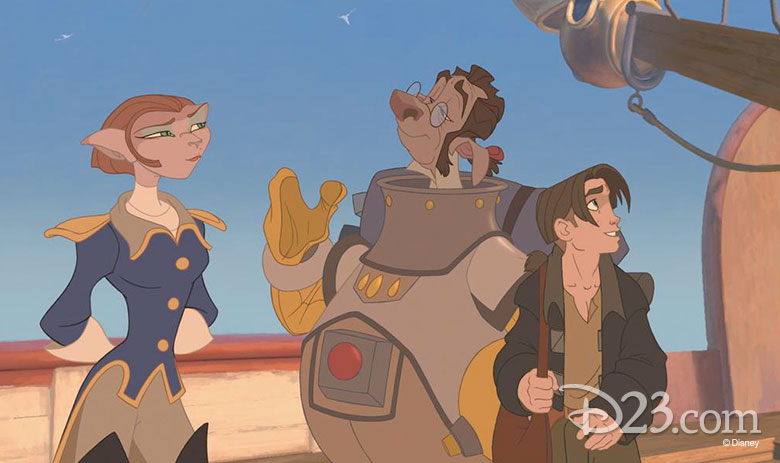 3. The No-Nonsense Captain
You know you're in for a wild voyage when your ship's captain is a feline who makes a delightfully purrfect entrance, lunging from the mast and bantering with her first mate. Captain Amelia, voiced by Emma Thompson, portrays a woman who is rough around the edges but a skilled commander who cares deeply about her crew and lives for adventure. We would gladly follow her anywhere!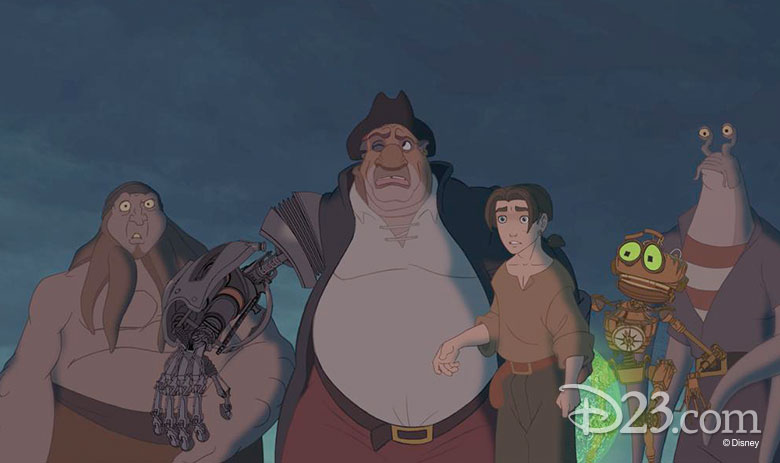 4. Otherworldly Crew
One of the best things about creating a futuristic sci-fi epic are the fantastical beings that inhabit these otherworldy worlds, and Treasure Planet abounds with many unforgettable characters and creatures. From the aforementioned feline Captain Amelia and the dog-like Dr. Doppler to crewman Snuff—who is "fluent in Flatula"—and the terrifying Mr. Scroop, this is a cast like no other and the perfect example of an "out-of-this-world" imagination come to life!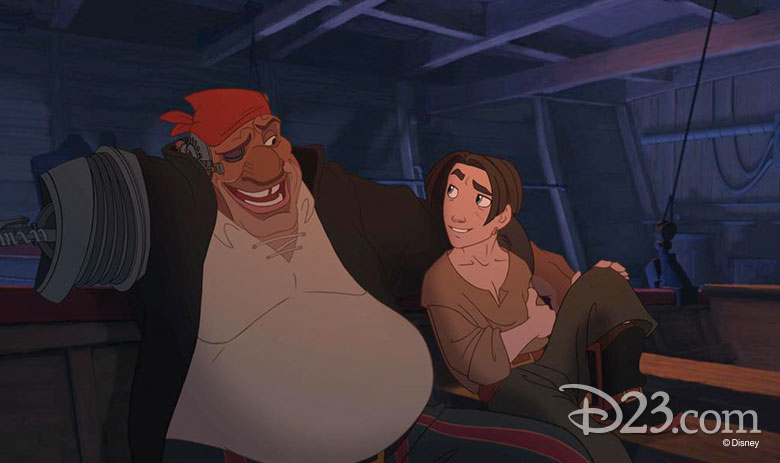 5. Songs of Space
If you don't have the lyrics to "I'm Still Here" memorized, you clearly need to sit down and re-watch Treasure Planet. The song accompanies a beautiful montage portraying Jim and Silver's growing relationship—and also melodically underscores Treasure Planet's grand depiction of the cosmos. The film's moving final song, "Always Know Where You Are," is another one to keep on your playlist!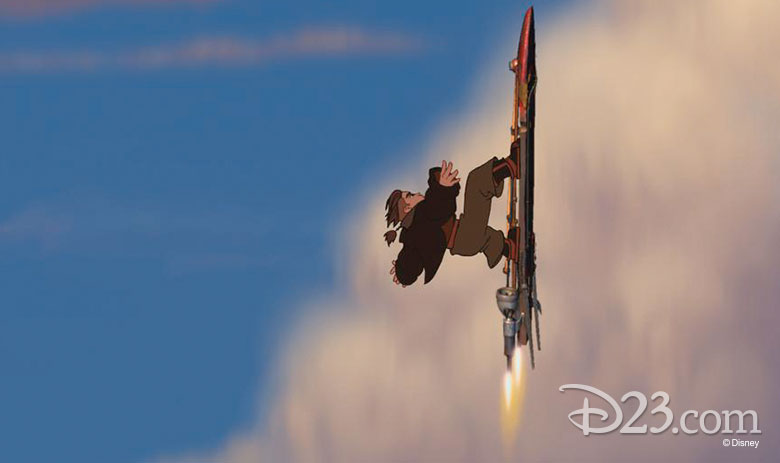 6. Solar Surfing
Doesn't everyone want a solar-powered rocket board after watching Jim's flight in the construction zone? The sequences where Jim soars through space on his board are the perfect example of the way Disney films inspire all of us to imagine, and those magical flights make us long for the day when we'll have a rocket board of our own.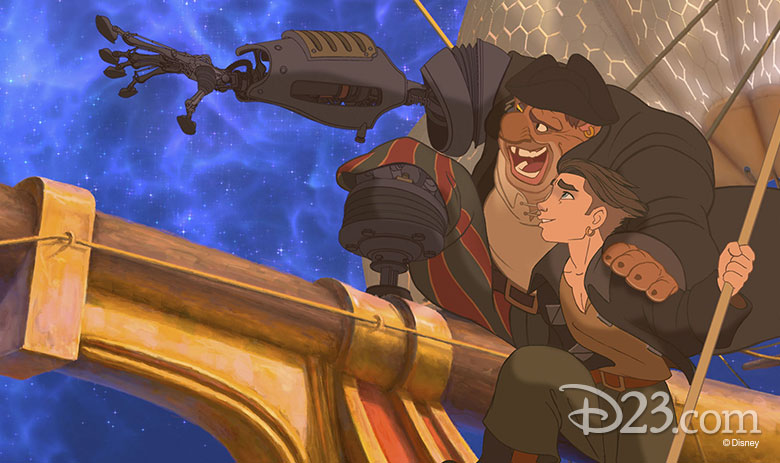 7. Empowering Message 
Though the plot of the film is centered on the search for Treasure Planet, the greatest treasure of all is the lesson that Silver gives to Jim. "You've got to take the helm and chart your own course. Stick to it, no matter the squalls!" To believe in yourself and your dreams—and to stick with them even when people tell you to give up, or your dream seems too hard to reach—is a lesson far more valuable than "the loot of a thousand worlds."