By Courtney Potter
Nothing says "summer" quite like the great outdoors. Roasting marshmallows around a roaring campfire… exploring nature with a good ol' fashioned carriage ride… biking along beautiful pine forest trails… or even trying your luck on an exciting fishing excursion. But what if you could do every one of those activities (plus a whole lot more!) in the shadow of the Magic Kingdom? Good news—you totally can!
The cabins and campsites at Disney's Fort Wilderness Resort are situated on 750 enchanting acres of pine and cypress forests that evoke the historic charm of the American frontier. The area is rife with deer, rabbits, ducks, and even the occasional armadillo—and each accommodation, whether a lovely furnished cabin or an inviting campsite, allows guests to "rough it" in totally modern comfort. But it's not just the Fort Wilderness Resort's beauty that warrants a visit… it's the staggering amount of fun you can have there, even after a full day at one of the surrounding Disney parks.
We've chosen seven of our favorite Fort Wilderness Resort activities that are sure to create memories for a lifetime. Visited the resort yourself and have an outdoorsy obsession to share? Head over to D23's Facebook or Twitter to let us know!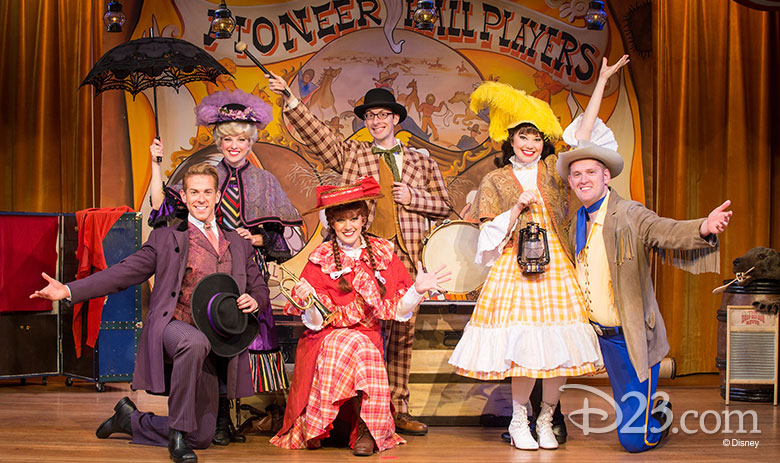 1. Hoop-Dee-Doo Musical Revue
One of the most famous stage shows at Walt Disney World Resort—and one of the longest-running dinner theater shows in the entire country—the beloved Hoop-Dee-Doo Revue first honky-tonked its way into the hearts of Fort Wilderness guests back in 1974. The Pioneer Hall Players present two hours of vaudeville comedy and song and dance, set against the backdrop of a finger-lickin' all-you-can-eat buffet of fried chicken, pork ribs, and side dishes galore. (If we could teleport there right now, we totally would.)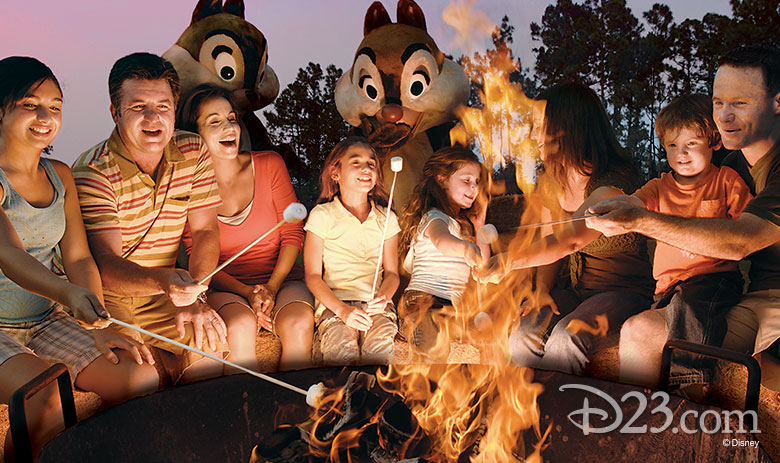 2. Chip 'n' Dale's Campfire Sing-Along
Guests can join Disney faves Chip 'n' Dale for a delightful Fort Wilderness sing-along around a (real) campfire, where you can roast marshmallows and warble tunes to your heart's content! In fact, there are many more locations around Walt Disney World Resort where you and the fam can partake of cool campfire activities… check out the listing here.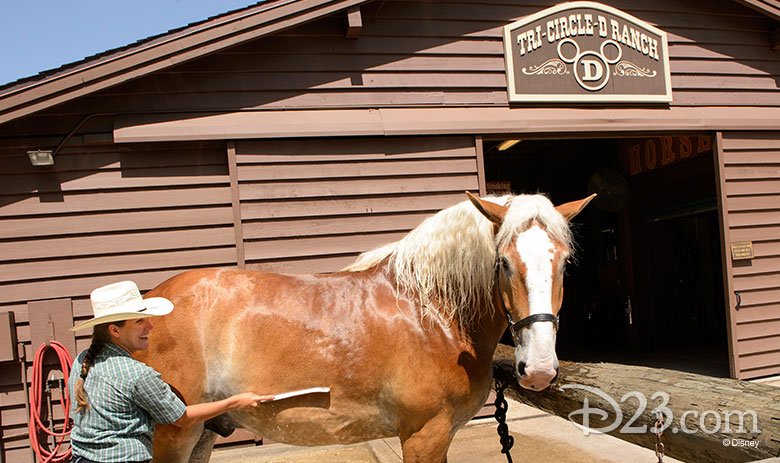 3. Tri-Circle-D Ranch
Here's a Fort Wilderness activity you might not have heard of before… Ever wanted to see the Magic Kingdom's Main Street, U.S.A., horses up close? You can at Tri-Circle-D Ranch, where a real blacksmith makes horseshoes for the variety of breeds (including Arabians, Clydesdales, and Appaloosas) that live—and work—at Walt Disney World. Plus, the Ranch offers pony rides for kids, as well as rollicking wagon and romantic carriage rides that allow guests to explore Fort Wilderness' beautiful surroundings in a totally unique way.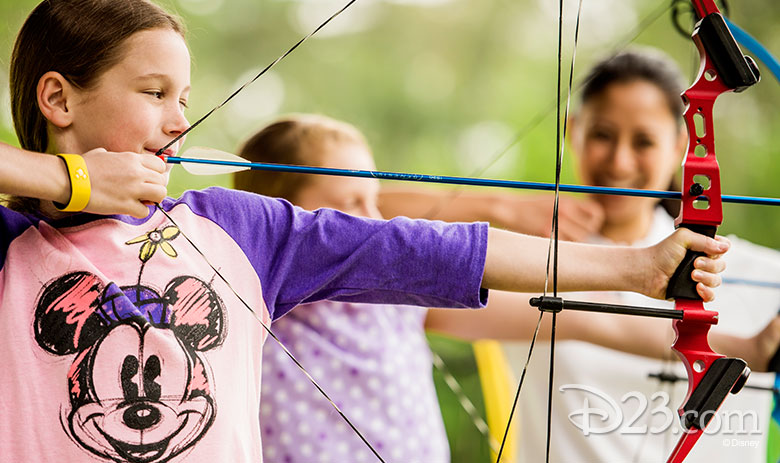 4. Fort Wilderness Archery Experience
In this 90-minute experience, good for both kids (ages 7 and older) and adults, Archery Guides will teach you how to hold and fire a compound bow at range targets. Class size is limited to 10 guests each, which means you'll receive personalized advice from the Guides. You'll be feeling like Robin Hood in no time!
5. Movies Under the Stars
Who wouldn't want to see the latest Disney blockbuster under the Fort Wilderness stars? It's like taking a drive-in movie and putting it right in the middle of a beautiful forest! The resort offers complimentary screenings of popular Disney films in the gorgeous outdoor theater of their Meadow Recreation Area. Get some fresh air, quote along with your favorite characters… it's a win-win situation.
6. Daniel Boone's/Davy Crockett's Wilderness Arcade
For the gamers among you, there are two different arcades at the Fort Wilderness Resort—Daniel Boone's, near the Meadow Swimmin' Pool, and Davy Crockett's, near Pioneer Hall. You'll find a variety of contemporary video and classic pinball games… and in case you work up an appetite, don't worry—there are snack shacks and other restaurants nearby. (We especially enjoy the Trail's End and their amazing breakfast buffet.)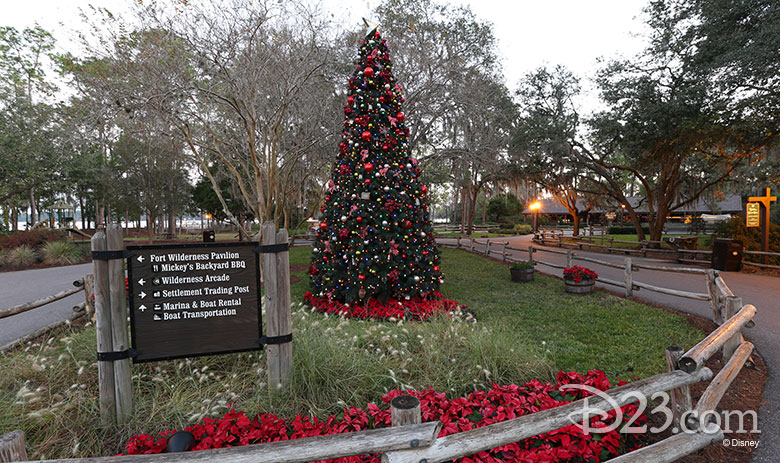 7. All the Fort Wilderness Holiday Fun to Come…
Our final fave is of the seasonal variety, but it's so cool that we just had to mention it! There are many families who vacation at the Fort Wilderness Resort year after year—and when that time of year is the holidays, that means jingle bells a-plenty! Guests decorate their campsites and cabins with sparkling lights and lots of holiday cheer, which really adds a warm glow to the already-stunning surroundings. If you're looking for a super-magical time of year to visit Fort Wilderness, the holiday season won't let you down.