By Andie Hagemann
Spooktacular fun is in store for Disney Channel with the season two premiere of Secrets of Sulphur Springs on Friday, January 14, beginning at 8 p.m. ET/PT with back-to-back episodes.
Harper Dunn (Kyliegh Curran) and Griffin Campbell (Preston Oliver) continue their quest to uncover the origins of The Tremont with the help of Savannah (Elle Graham) in the 1960s in the time-traveling adventure series. When the portal to the time machine disappears after following a ghost to the 1930s, Harper is forced to navigate the past as she attempts to travel back to the present day. Will the secrets… and ghosts finally be revealed?
1. The Tremont is spooky in person, too.
The paranormal fun isn't limited to what you see onscreen. While the cast and crew enjoy surprising each other in between takes, the soundstage sets and the farmhouse have no shortage of eeriness. "The actual farmhouse is haunted," says Secrets of Sulphur Springs showrunner and executive producer Charles Pratt Jr. "Everybody has said this. There's no warm and fuzzy feeling in that place; even when it's 115 degrees outside, you could just feel the ghosts." The farmhouse, like the Tremont, has a rich history itself, having several different lives before becoming a filming location, including stints as a sugar cane mill and farm. Season two includes a scene with a ghost hunter, which was shot on location and at night in Louisiana. Series creator and executive producer Tracey Thomson tells D23 the night shoot was "really creepy."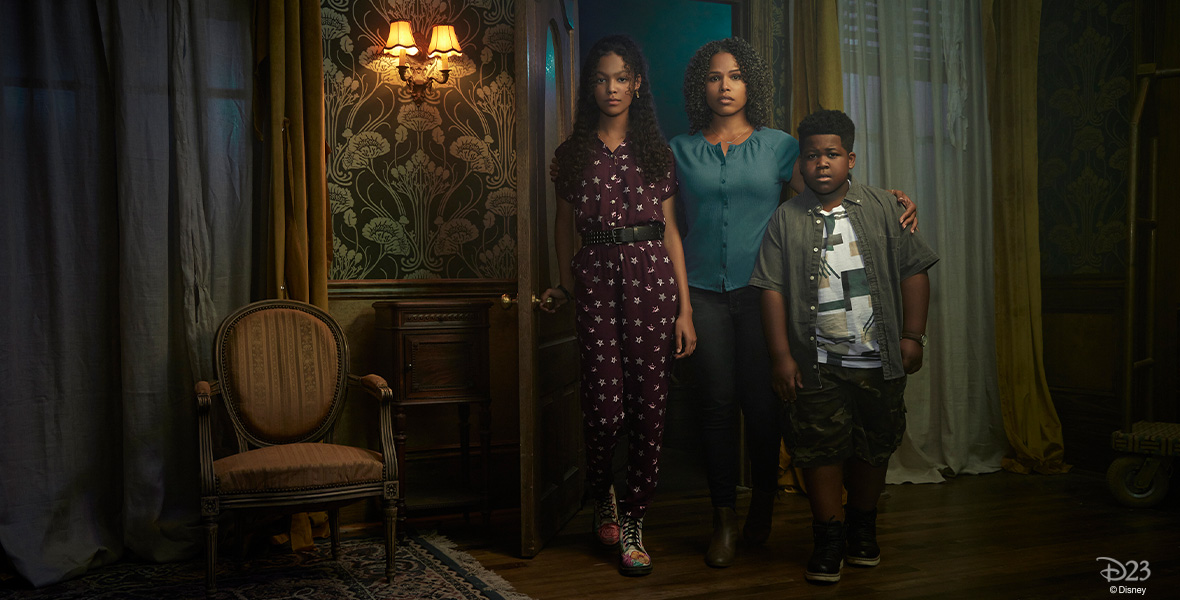 2. Season two introduces new mysteries.
All your inquiries from season one will be answered! Thomson says the second season of Secrets of Sulphur Springs will include plenty of time travel to the '30s and '60s as Harper and Griffin continue their exploration of the Tremont and its mysterious surroundings, but they'll venture to a new place they have yet to travel to: the future! In addition to this new frontier, the show will provide more background on its characters and introduce new faces along the way. Plus, we'll learn more about Harper's connection to the hotel and why the first episode has us seeing double.
3. A superfan has joined the cast.
Speaking of new characters, season two introduces viewers to Sam Tremont, who is portrayed as a child in the 1930s by Ethan Hutchinson an as an adult in the 1960s by Eugene Byrd. Like Harper and Griffin, Sam is also intrigued by time travel and its infinite possibilities. We'll learn more about Sam and his famous last name in season two. Young Sam creates a time traveling machine by way of a bicycle and is seen in one episode furiously pedaling in the hopes of accomplishing his dream. Hutchinson says the scenes, while fun to shoot, were difficult to nail thanks to the decade's wardrobe choices. "The pedals on that bike were so loose, and we did a bunch of things because the bottom of the shoes are smooth, so we made grits on the shoes and tried tape to help grip the shoes to the pedals," he says. Joining the cast is a dream come true for Hutchinson, who is a self-proclaimed superfan of the show. He admits he watched the first season in its entirety several times before even joining the cast and tried to not "geek out" at his first table read.
4. Season two tackles race relations in the '30s and '60s.
Further exploring Harper's character and her family's connection to The Tremont allows the creators to convey to younger viewers and families what life was like for people of color. Thomson says, "Having a present-day kid go back and have to live that appealed to us." Curran is excited for viewers to see how Harper's reality in the '30s compares to Griffin's experiences. "I think we did a good job of portraying what life was like for people of color back then, and how it was far from easy and how you weren't really treated like a person at all," she says. "I think we touched on that a good amount in the season. I'd like to face it a little bit more, especially since Harper is a person of color traveling through time and all these different areas in the past are going to have a lot of issues when it comes to being a person of color."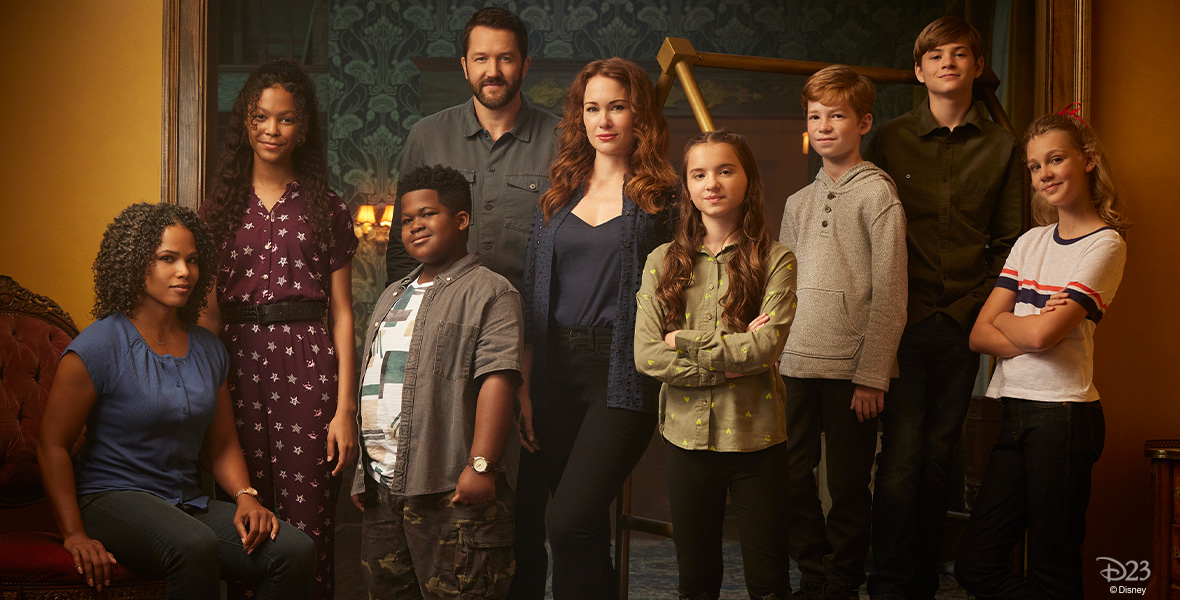 5. Disney fans should watch Secrets of Sulphur Springs because…
Oliver says the series is appealing to the young and young at heart. "I think Secrets of Sulphur Springs is something that is very unique for Disney. We got all the themes combined into one and our show is for a lot of ages," he says. "Six-year-olds can watch it, 14-year-olds watch it, and their parents can watch it as well, and everyone can enjoy it. So, that's the biggest reason why I think people would love to watch the show." Graham says the cliffhangers will bring viewers in week after week. "I think personally whenever I like to watch shows I like when there's a cliffhanger, and Secrets of Sulphur Springs is filled with cliffhangers. We show a lot of real problems as well with Harper and the past, and we show family problems and a lot of stuff that people can relate to."
Season two of Secrets of Sulphur Springs will premiere on Disney Channel on Friday, January 14 at 8 p.m. ET/PT, with two back-to-back episodes. The season will premiere on Disney+ on Wednesday, January 19, and will be available in its entirety.