By Andie Hagemann
Hop on over to your TV (or various streaming devices) because this weekend's egg-cellent lineup is in celebration of Easter on Sunday, April 17. Kick off a movie marathon before or after your egg hunt with Who Framed Roger Rabbit, followed by Disney's Winnie the Pooh. See the "origins" of the egg hunt with Ice Age: The Great Egg-Scapade, and follow along as adorable critters embark on transformative journeys by watching Bambi and Zootopia. All of these furry adventures are available for streaming on Disney+!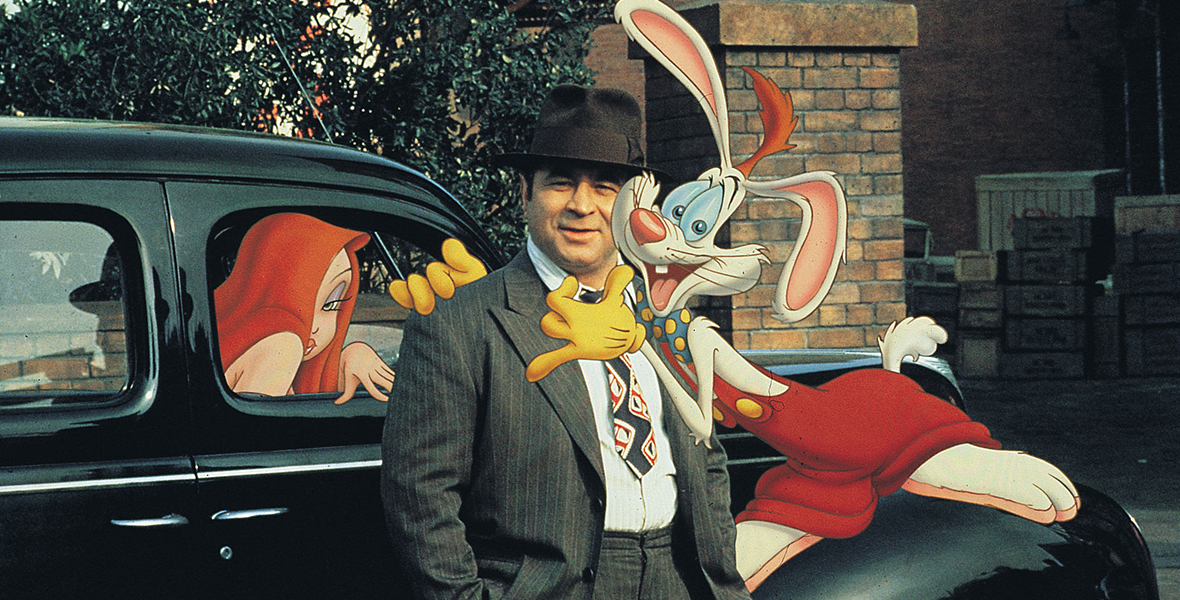 Who Framed Roger Rabbit—Disney+
P-P-P-Please enjoy this 1988 cult classic, which follows hapless private eye Eddie Valiant (Bob Hoskins) as he investigates a possible affair involving Jessica Rabbit (voiced by Kathleen Turner)—the wife of Maroon Cartoon Studios' biggest star, Roger Rabbit (voiced by Charles Fleischer). The seemingly simple case goes awry when Marvin Acme (Stubby Kaye), the owner of Toontown and Jessica's presumed paramour, is found murdered—and Roger is pegged as the culprit!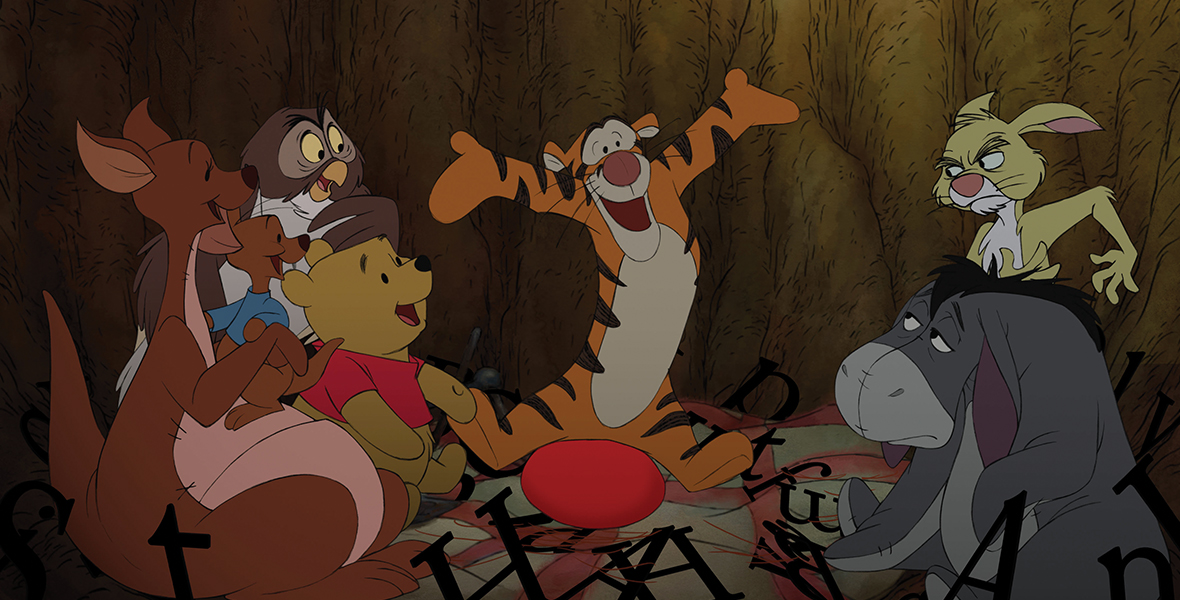 Disney's Winnie the Pooh—Disney+
Oh bother! The 2011 animated feature film from Walt Disney Animation Studios highlights a very busy day for Winnie the Pooh (voiced by Jim Cummings) and his Hundred Acre Wood pals: Rabbit (voiced by Tom Kenny), Eeyore (voiced by Bud Luckey), Owl (voiced by Craig Ferguson), and Christopher Robin (voiced by Jack Boulter). As the friends search for Eeyore's missing tail with a pot of honey on the line, Owl mistakenly reports that it's Christopher Robin that's missing.
Ice Age: The Great Egg-Scapade—Disney+
Sid (voiced by John Leguizamo) launches an egg-sitting business, prompting Ethel (voiced by Taraji P. Henson) to enlist his services for her soon-to-hatch egg. However, Sid's nemesis Squint (voiced by Seth Green) steals and hides all the eggs—leading the gang to create the first-ever egg hunt in order to recover all the missing offspring.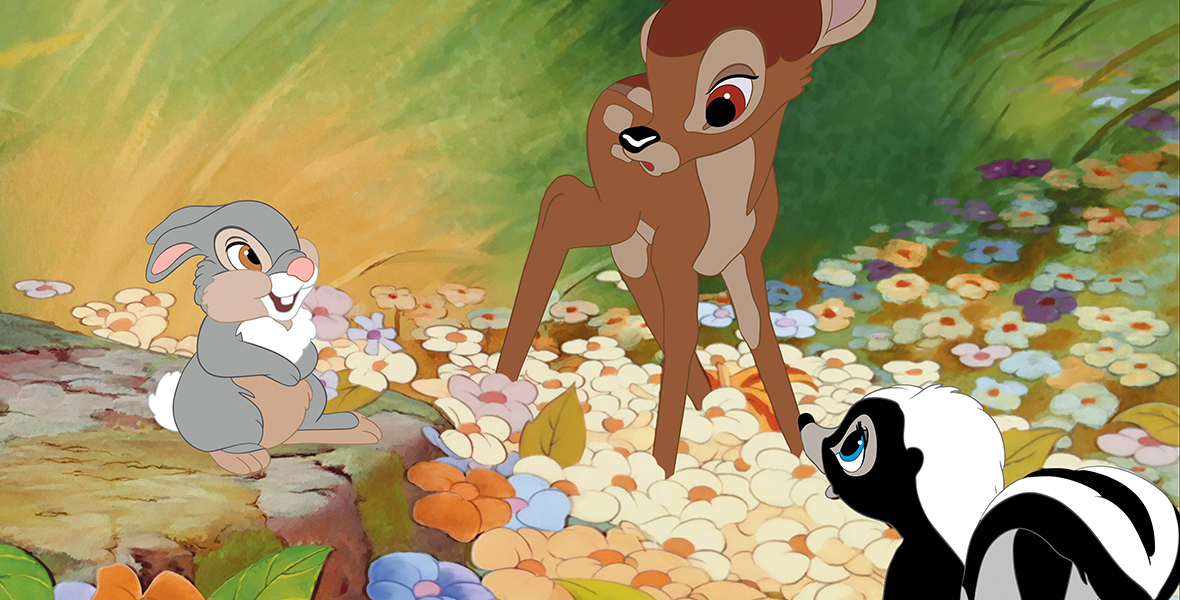 Bambi—Disney+
Disney's heartwarming 1942 classic follows a young deer named Bambi (voiced by Donnie Dunagan) who enjoys exploring the forest with his pals, Thumper the rabbit (voiced by Peter Behn) and Flower the skunk (voiced by Stan Alexander). Soon enough, Bambi realizes both joy and tragedy are a big part of growing up…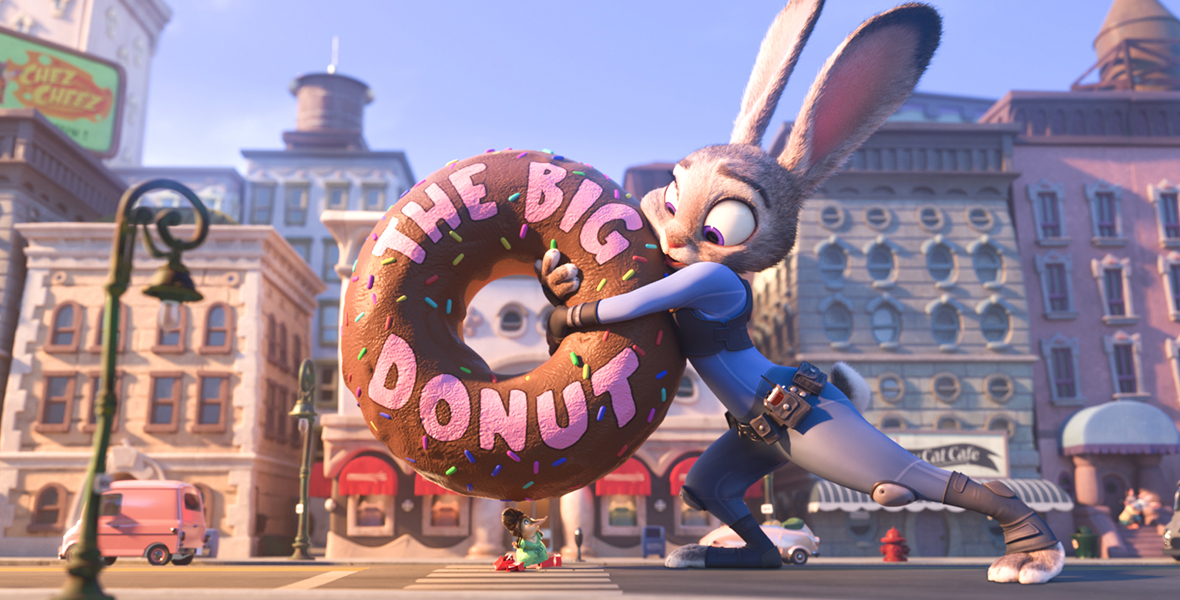 Zootopia—Disney+
Judy Hopps (voiced by Ginnifer Goodwin) dreams of becoming the first-ever rabbit to join Zootopia's police force—and she's willing to "Try Everything" in her pursuit of her dream job, despite her size. When a mysterious case baffles Zootopia's authorities, Judy jumps at the chance to solve it; however, a sly fox named Nick Wilde (voiced by Jason Bateman) makes her mission a little bit harder.