By Zach Johnson
The holidays season is in already full swing, but you can get even more into the spirit with the brand-new ABC special The Disney Holiday Singalong, airing Monday night. Then, tune in to Freeform Wednesday to watch It's a Very Merry Muppet Christmas Movie, starring your favorite Muppet friends. Later that night, ABC will air a new Hannukah-themed episode of The Goldbergs. Disney Junior will debut a new Doc McStuffins special on Friday, while the new original comedy film Godmothered will begin streaming that day on Disney+.
The Disney Holiday Singalong—Monday, November 30, at 8 p.m. ET on ABC
Ryan Seacrest returns to host a night of merriment, featuring performances by Andrea Bocelli ("Silent Night"); BTS ("Santa Claus Is Coming to Town"); Michael Bublé ("It's Beginning to Look a Lot Like Christmas"); Ciara ("Rockin' Around the Christmas Tree"); chloe x halle ("Do You Want to Build a Snowman?"); Derek Hough and Hayley Erbert ("Hey Santa" and "Jingle Bells"); Julianne Hough ("Whistle While You Work" and "Let It Snow"); Adam Lambert ("Have Yourself a Merry Little Christmas"); Leslie Odom Jr. ("What's This?"); Katy Perry ("I'll Be Home for Christmas" and "Cozy Little Christmas"); P!NK ("The Christmas Song [Chestnuts Roasting on an Open Fire]"); Kerry Washington ("Joy to the World"); and more. Plus, Disney on Broadway will return to the New Amsterdam Theatre for the first time since March with a performance by the Broadway casts of Aladdin and The Lion King and the North American Touring companies of Frozen. Plus, DCappella will carol throughout the show, encouraging fans at home to sing along!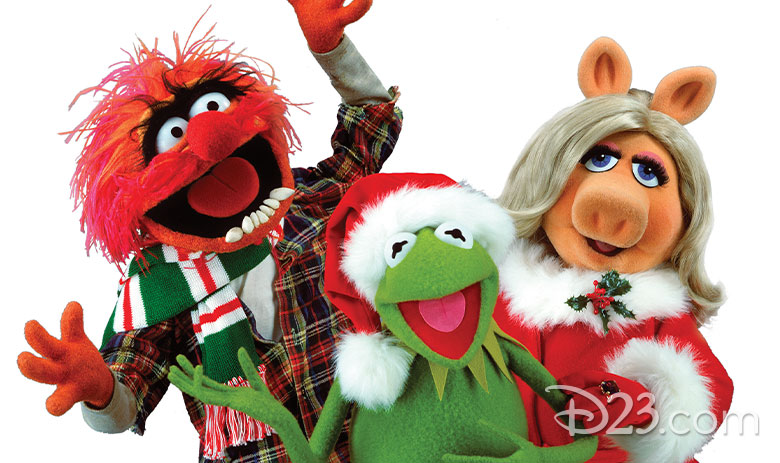 It's a Very Merry Muppet Christmas Movie—Wednesday, December 2, at 7 a.m. ET on Freeform
Freeform's "25 Days of Christmas" is off to a great start, thanks in part to this 2002 fan-favorite! Loosely based on the film It's a Wonderful Life, the television movie introduces Rachel Bitterman (Joan Cusack), who dreams of tearing down the Muppet Theatre and turning it a nightclub where she can overcharge her patrons. She inherits Bitterman Bank and decides to change the term of the Muppets' loan so the final payment is due before their annual Christmas show. After Fozzie Bear loses the loan money, the Muppets turn to Kermit the Frog for help. But when a desperate Kermit wishes he'd never been born, an angel named Daniel (David Arquette) arrives to show him what the world would look like without him. Kermit must realize how important he is to his friends to in order to return home in time to try to save the theater. In addition to featuring Muppets such as Animal, Beaker, Gonzo, Dr. Bunsen Honeydew, Janice, Miss Piggy, Rizzo the Rat, Rowlf the Dog, Sam the Eagle, Scooter, and others, It's a Very Merry Muppet Christmas Movie boasts a human cast of Zach Braff, Mel Brooks, Sarah Chalke, Carson Daly, Disney Legend Whoopi Goldberg, Matthew Lillard, William H. Macy, Kelly Ripa, Molly Shannon, and many others.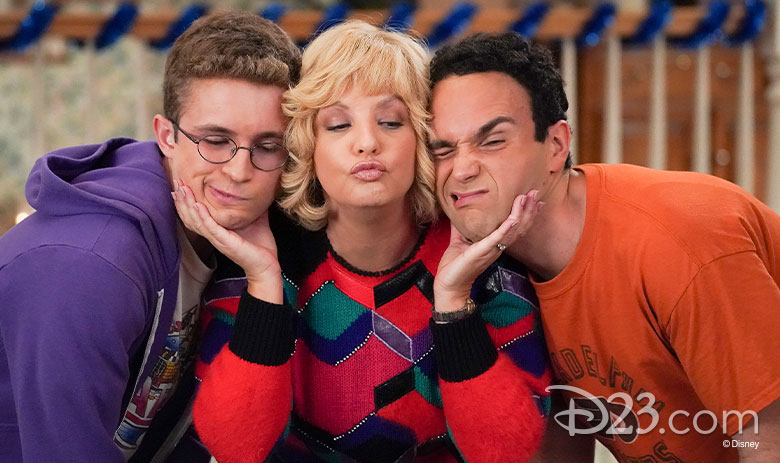 The Goldbergs—Wednesday, December 2, at 8 p.m. ET on ABC
ABC is your home for the holidays, and in the all-new episode "Hanukkah on the Seas," Pop-Pop (guest star Judd Hirsch) surprises the family with an ill-advised winter cruise to Canada. Meanwhile, Erica (Hayley Orrantia) stirs up holiday trouble of her own at home.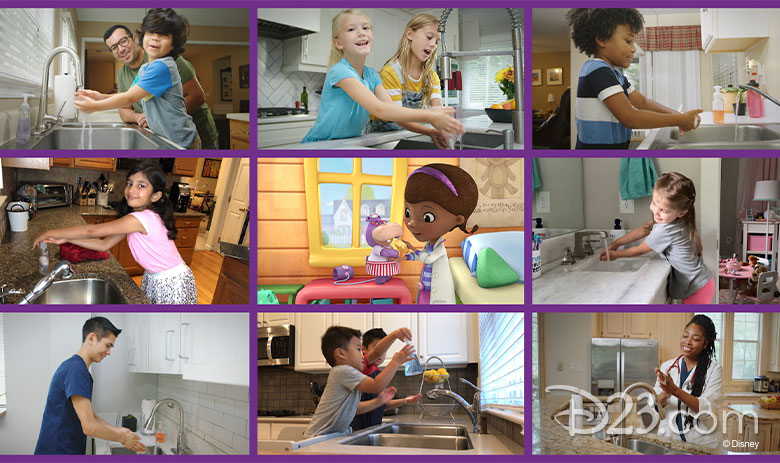 Doc McStuffins—Friday, December 4, at 7:30 p.m. ET on Disney Junior
Coinciding with National Handwashing Awareness Week, the new Doc McStuffins special The Doc Is In will feature the beloved Doc McStuffins interacting with real kids, families, and medical professionals to promote healthy habits. Incorporating some the series' most popular songs, the special will feature real medical professionals Dr. Myiesha Taylor, MD, founder of the Artemis Medical Society and the "We Are Doc McStuffins" movement, and Mark Lee, R.N., who provides tips to preschoolers about ways to prevent spreading germs.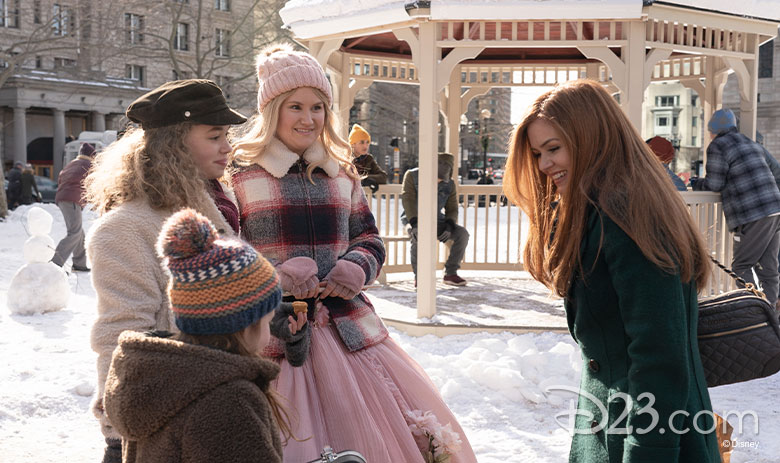 Godmothered—Friday, December 4, on Disney+
Set at Christmas time, the original comedy introduces Eleanor (Jillian Bell), a young, inexperienced fairy godmother-in-training. Upon learning that her chosen profession is facing extinction, she resolves to show the world that people still need fairy godmothers. After finding a lost letter from a 10-year-old girl in distress, Eleanor decides to track her down. To her surprise, she discovers that the girl, Mackenzie (Isla Fisher), is now a 40-year-old single mom working at a news station in Boston. After her husband died several years earlier, Mackenzie doesn't really believe in happily ever after anymore. But Eleanor is determined to give Mackenzie a "happiness makeover"… whether Mackenzie likes it or not!