By D23 Team
Snow White and the Seven Dwarfs. Cinderella. Mary Poppins. The Little Mermaid. Beauty and the Beast. Toy Story. Star Wars: The Force Awakens. For decades, Disney has projected some of the world's best-loved films onto the silver screen, stories that continue to delight fans young and old. But what about some of Disney's other gems: movies—both live action and animated—that you may have caught and enjoyed the first time 'round, but that you haven't had the chance to revisit for a while?
Well, we here at D23 aim to please—and we're always down to return to a Disney movie or three. We've chosen 15 films from Disney's legendary cache of entertainment… that are perfect for a big weekend movie binge. So pop up some corn, get comfy, and prepare to get to know some of your favorite characters all over again!
Have a favorite Disney film you love to revisit? Head over to D23's Facebook or Twitter to let us know!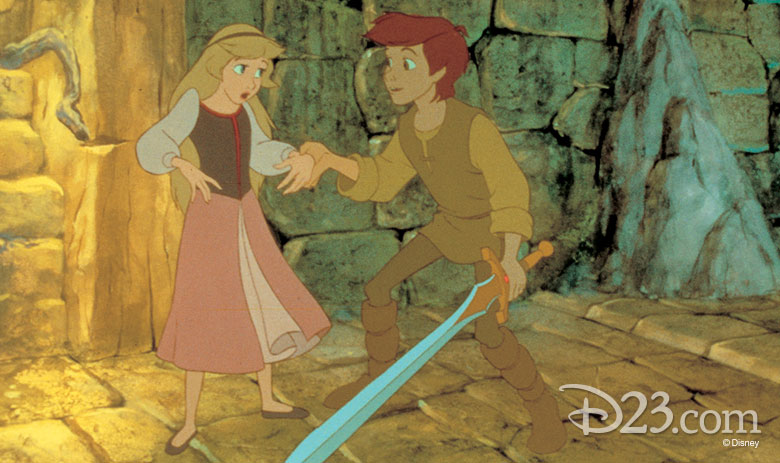 1. The Black Cauldron (1985)
Remember how the Horned King had you on the edge of your seat? His power truly cannot die, for it lives on in our Disney memories. In terms of style and storytelling, The Black Cauldron is reminiscent of Sleeping Beauty, and whether you're drawn in by the dreamer Taran, the fiery Eilonwy, or Gurgi and all of his "munchings and crunchings," there is plenty of Disney magic floating in this film to necessitate a return viewing.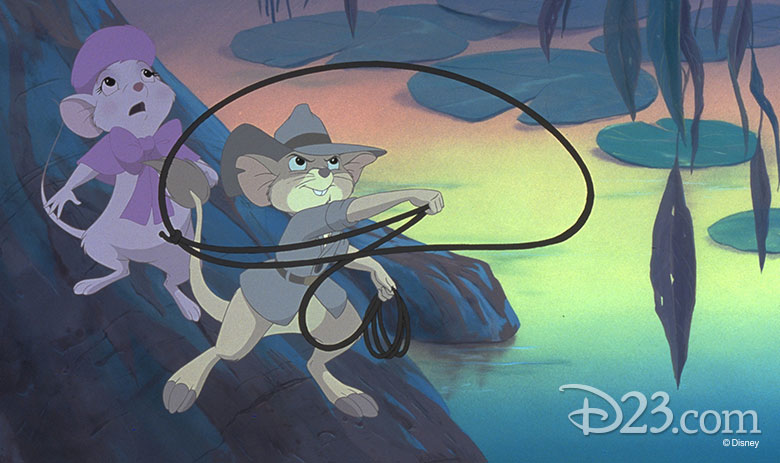 2. The Rescuers Down Under (1990)
In this sequel to the 1977 film The Rescuers, our favorite little mice, Bianca and Bernard, are back, ready to save another child in need, bringing larger-than-life adventure along with them. This sequel has all of the artistic beauty of the original, the characters are just as fun, and the heart of the story is as warm as it was when a little girl sent her message in a bottle out to sea.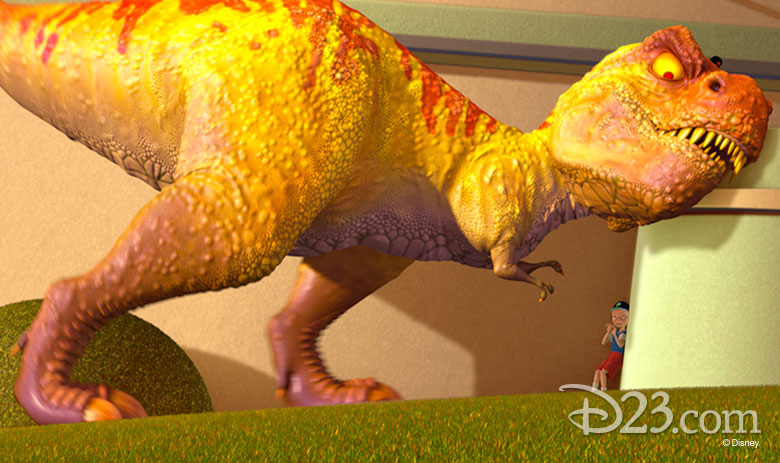 3. Meet the Robinsons (2007)
If ever there was a movie that tried to sum up the basic principles of Disney and the spirit of Walt in just an hour and a half, it was Meet the Robinsons. Not only does this film embody the fun and magical storytelling of all the most memorable Disney movies, but it sums up the beliefs that Walt held: Get up, keep moving forward, try again, and don't look backwards. Those were ideals that Walt emphasized and they continue in Disney films today. Not only is Meet the Robinsons fun, sweet, and quite a good time, it features an inspiring message for any kid (or adult!) trying to find his or her way in the world.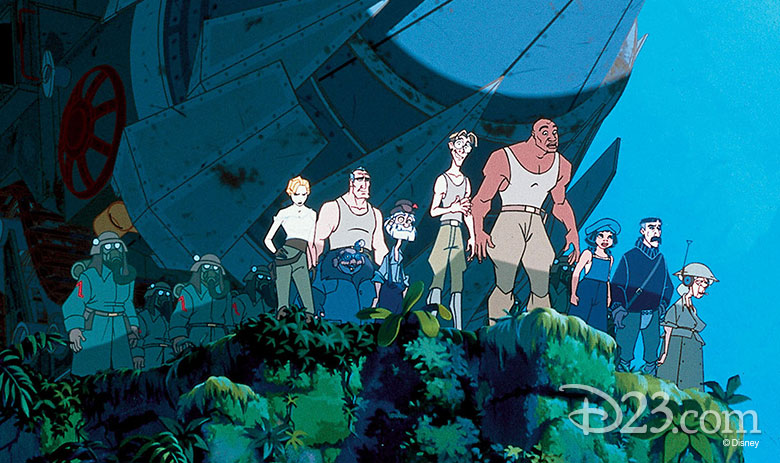 4. Atlantis: The Lost Empire (2001)
Atlantis: The Lost Empire has so many fantastic elements that it simply demands multiple viewings. The film features an eclectic cast of characters that includes a bookish hero, a warrior princess, and a spirited group of explorers, and they're voiced by an incredible group of actors, including Michael J. Fox, James Garner, Leonard Nimoy and David Ogden Stiers, among others. With help from acclaimed composer James Newton Howard's spectacular score and the film's hauntingly beautiful artistic vocabulary (based on the distinct style of cult comic book artist Mike Mignola, who consulted on the film), Atlantis transports you to a world you've never seen before in a Disney film.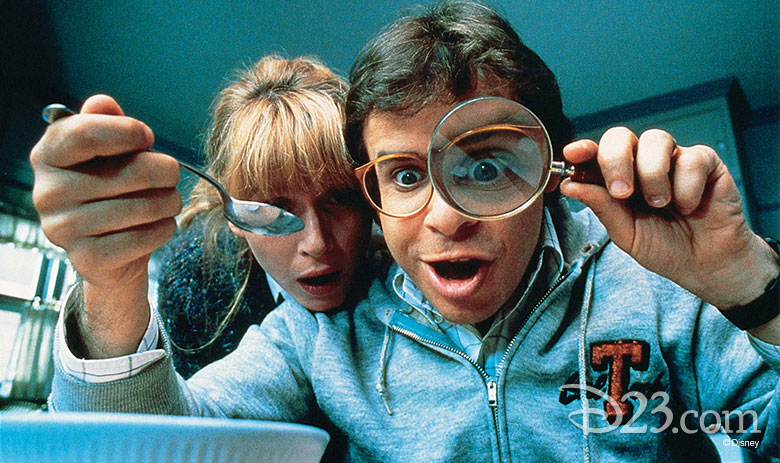 5. Honey, I Shrunk the Kids (1989)
This is the wild and wacky adventure of kids shrunk down to the size of ants, who come together over the course of their journey—which includes befriending a baby ant and spending the night inside a LEGO block. But that "What-if?" scenario is coupled with the fluffy feelings of two families who realize what's really important in their lives and learn to accept that everyone's a little different, and that's OK. It's just the kind of movie that opens us up to a new perspective (literally!) in the way that Disney does so well.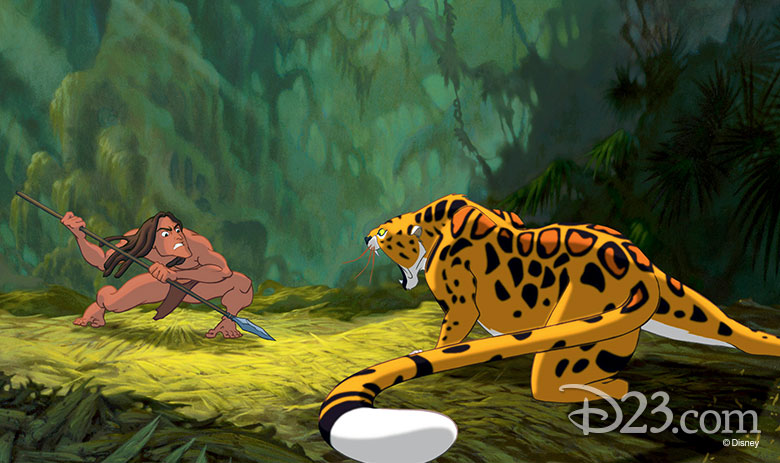 6. Tarzan (1999)
First of all, there is the incredible soundtrack by Phil Collins to consider (if you want more Collins, you can also check out Brother Bear)—which is not only fun to sing along to, but also makes a profoundly deep impact on the story. Then you have the absolutely fantastic world of the jungle in which Tarzan is raised, brought to life with vibrant color and a dazzling portrayal of the movement and feel of a forest. It's like you're right on the branches along with Tarzan! The film is bursting with excitement and inspires viewers to explore and learn more about the world around us.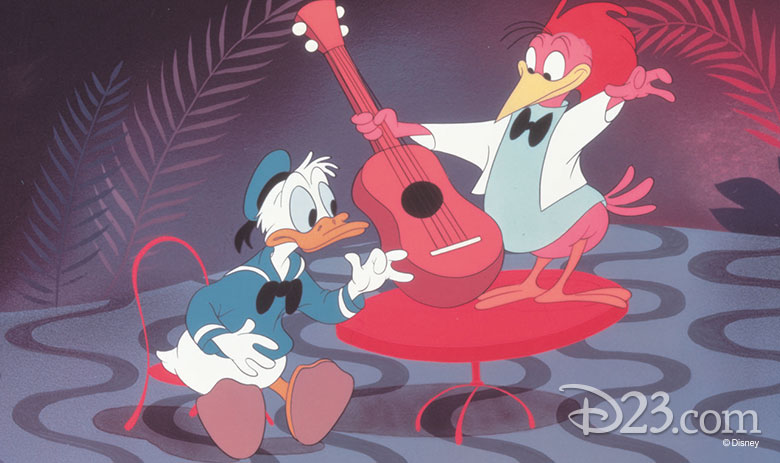 7. Melody Time (1948)
Fantasia paved the way for this 1948 film and allowed for a different type of movie to grace screens, one that almost calls back to the days of gathering around a radio to listen to a story. The sequences in Melody Time work very much like those in Fantasia, only the music is not classical but lyrical, and well-known singers tell a story that is then animated and brought to life more literally on screen. Screen this film again, and you'll see it holds up with some of your favorite Disney classics.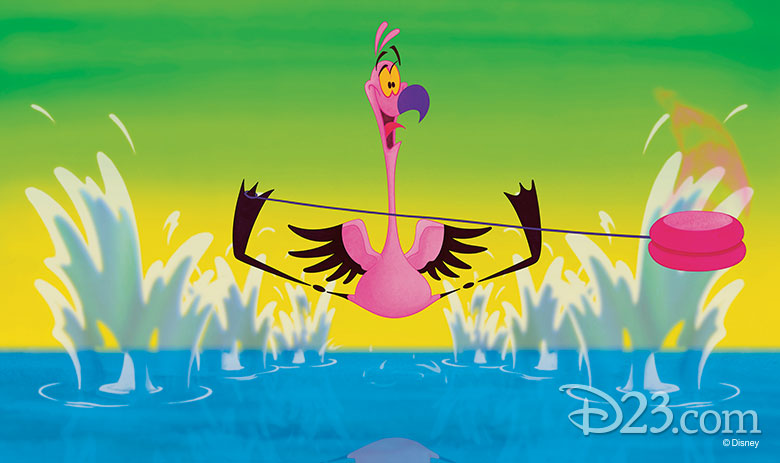 8. Fantasia/2000 (1999)
Following the precedent set by Fantasia, Melody Time, and similar musical "package" films, Fantasia/2000 takes classical pieces of music and animates a story to play along with them, adding a new layer to the piece that you might have never thought of before. Some pieces are familiar, like "Pomp and Circumstance" or "Rhapsody in Blue," but you've never imagined "Pomp" played to Donald and Daisy boarding Noah's ark, and "Rhapsody in Blue" portrays a Hirschfield-style 1930s New York as reimagined by animator Eric Goldberg. Sometimes you want to sit back and listen to a classical piece with your eyes closed, but Fantasia/2000 invites you to open them up and watch the song come to life before your very eyes!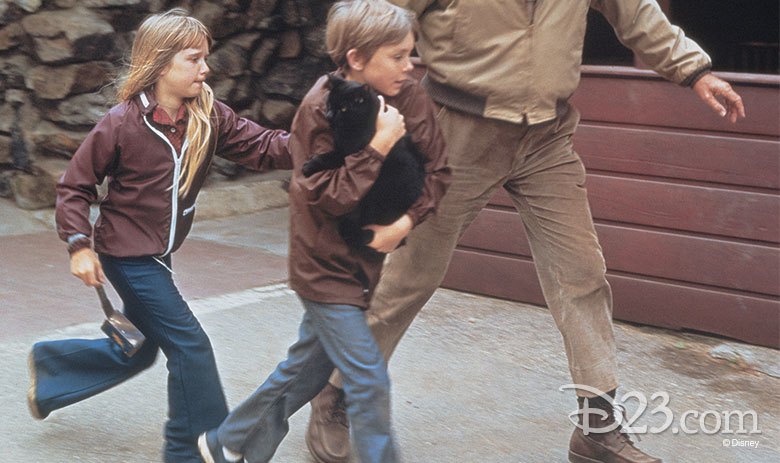 9. Escape to Witch Mountain (1975)
Whether this is a revisit or a first introduction to the film, in the end, the magic will be the same. The tale of children who are special and just looking for their place in the world is a beloved theme for Disney fans, and this film was so well directed that it still inspires a certain awe. Kids today will continue to be inspired by heroes their own age, and the adults who grew up with the film will remember what it feels like to look at the world with such innocence and wonder.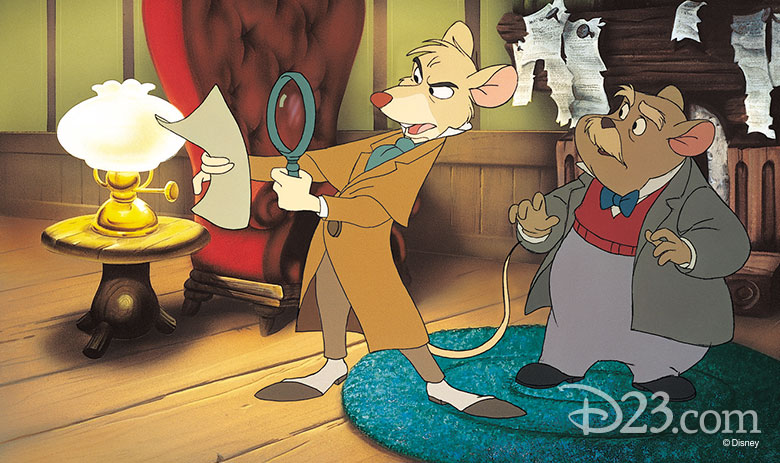 10. The Great Mouse Detective (1986)
If you're a big fan of the literary classics, you should seek out The Great Mouse Detective. This Disney classic has all of the elements of an iconic mystery tale, with the slight twist of shrinking the hero down to a wee mouse, creating an interesting world in which he can go about his sleuthing. The game of rat-and-mouse that Ratigan and Basil of Baker Street play is just as fun to watch play out as any live-action whodunnit, and the film boasts a creative team that includes such legendary Disney talents as John Musker, Ron Clements, Dave Michener, and Burny Mattinson.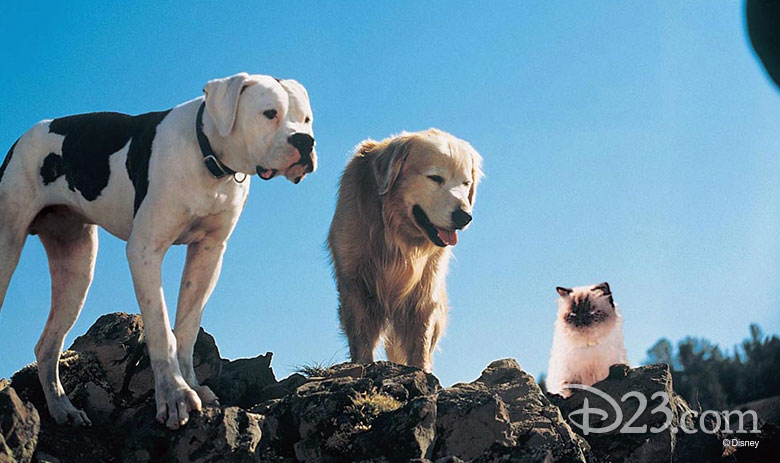 11. Homeward Bound: The Incredible Journey (1993)
This is a classic Disney story, perfect for a family movie night spent cuddling with your kids and your pets. The film emphasizes the real connections between members of a loving family, between children and their pets, and between pets and their children—and it's guaranteed to jerk a few tears loose and inspire you to hold your puppy just a little closer. Homeward Bound is a genuinely heartwarming film that will make you feel infinitely happier for having rewatched it.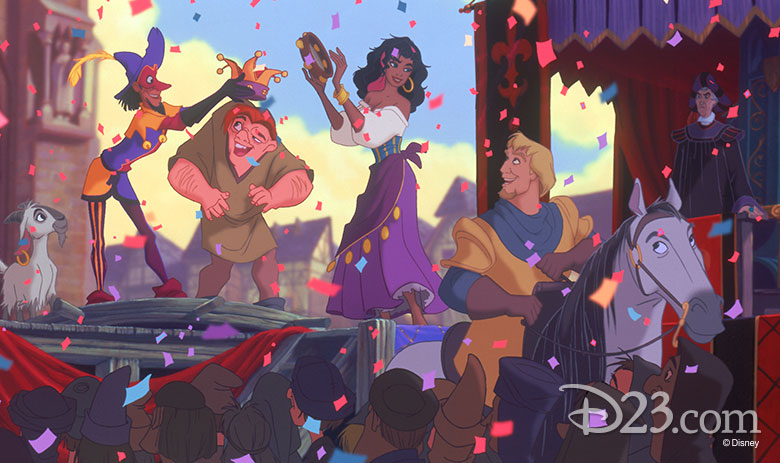 12. The Hunchback of Notre Dame (1996)
The film is beautiful—from start to finish—and spectacular computer animation brings the city of Paris to life and fills it to the brim with possibility. There's also a beautifully crafted soundtrack that features songs from Disney Legend Alan Menken and Stephen Schwartz. The Hunchback of Notre Dame is a stirring story about friendship and putting others ahead of oneself.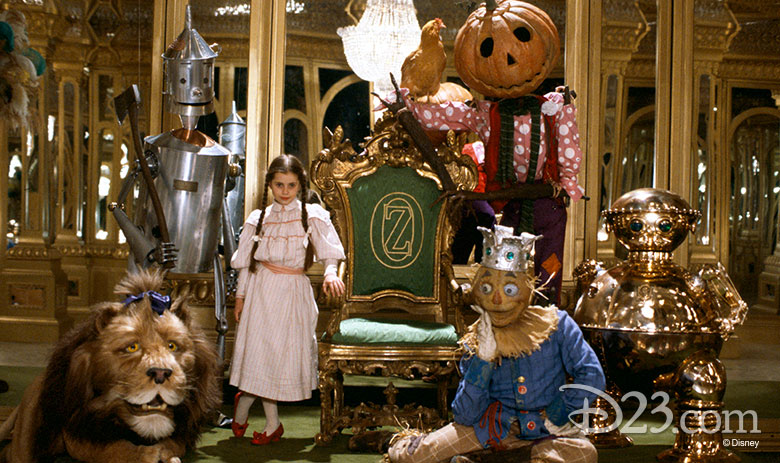 13. Return to Oz (1985)
Dorothy goes back to Oz and treats the audience to a different side of the magical world in this vivid reimagination of L. Frank Baum's classic Oz story. The images and story are captivating and perfect and sieze your attention, right from the get-go. In short, it is the perfect example of Disney telling a story in its own way, opening your imagination to a new version of a world you think you already know.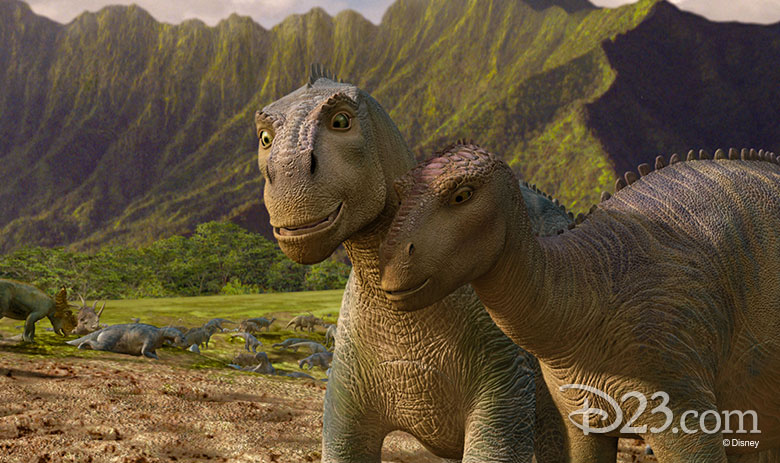 14. Dinosaur (2000)
This visually stunning movie combines state-of-the-art computer character animation with digitally enhanced live-action backgrounds to bring you up-close-and-personal with a three-ton iguanodon named Aladar. It was breathtaking to see these giants of the past brought to life on the big screen in 2000, and it's just as much fun to immerse yourself in the dinosaurs' world once again now.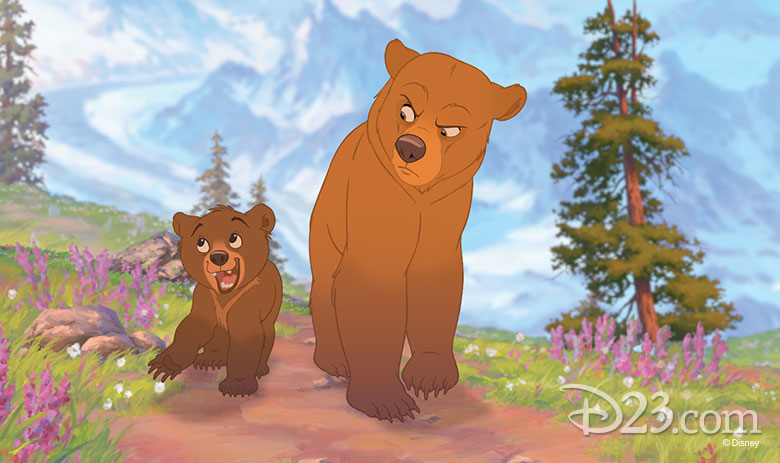 15. Brother Bear (2003)
The family you're born into, and the family you find along the way… Brother Bear explores the deep connection and love that powers both, and plucks the heartstrings in movingly melodic ways. And, speaking of melodies, the film can claim a stellar soundtrack from Phil Collins—including the song "Welcome," which visitors to Disneyland might remember from the Walt Disney's Parade of Dreams from 2005–08, and a stirring score from Mark Mancina (Moana). If you've only seen this film once or twice, you've bear-ly scratched the surface and are due for another viewing.