By Alison Stateman
Sports fans—and those seeking a compelling true story—will be treated to the extraordinary tale of NBA superstar Giannis Antetokounmpo and his family when the Disney+ Original movie Rise debuts exclusively on the streamer on June 24. The film is based on the inspiring experiences of the Antetokounmpo family, which produced the first trio of brothers to become NBA champions in the history of the league. (Check out the exclusive trailer here!)
To celebrate the film's highly anticipated release, we've rounded up some of the best sports movies and documentaries available to watch (or watch again!) on Disney+, Hulu, and ESPN+. From current documentaries to classic dramas and even a legendary animated offering, we've got you covered.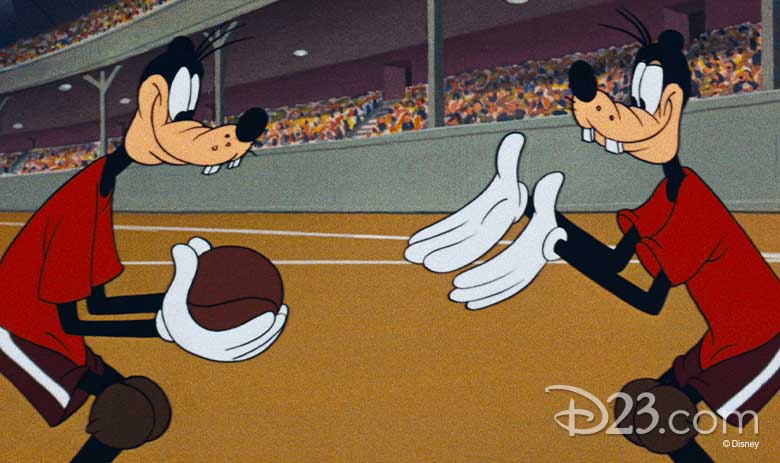 Double Dribble (1946) – Available on Disney+
While most sports movies immortalize and celebrate the virtues of sport, the Disney animated short Double Dribble skewers sports' idiosyncrasies by depicting a college basketball game between U.U. and its thousands of assembled fans, and P.U., who only has one fan in the arena, Goofy. The game, played by Goofy look-alikes, proceeds in ludicrous fashion, spotlighting the cheating players and the semi-blind referee missing all the calls. We won't reveal who wins this titanic struggle, but players' names—including Hannah and Lounsbery—were inside jokes and based on the short's director, Disney Legend Jack Hannah, and animator, Disney Legend and member of the "Nine Old Men," John Lounsbery.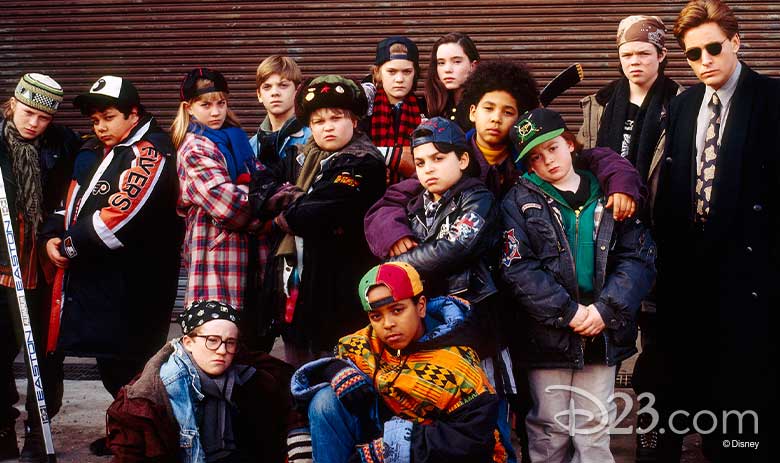 The Mighty Ducks (1992) – Available on Disney+
Quack! Quack! Quack! Sports fans love underdogs (under-ducks?), and on October 1, 1992, Emilio Estevez and a cast of relatively unknown kid-actors hit the ice in the ultimate underdog story. The Mighty Ducks was the surprise hit of 1992, launching a trio of films, an animated TV series, and even a professional hockey team, the Anaheim Ducks. Estevez stars as hard-hitting trial lawyer Gordon Bombay, who gets in trouble with the law and is slapped with a community service assignment of coaching a disastrously bad kids' hockey team. And although Bombay's past experience as a win-at-all-cost youth-league hockey player (and lawyer) seem, at first, to be exactly what this losing team needs, he soon learns that some things are more important than winning. The film launched the careers of many of its young actors, including Joshua Jackson, who went on to star in Dawson's Creek, Fringe, Urban Legend, and Cruel Intentions; Aaron Schwartz, who also starred in the film Heavyweights; and Elden Henson, who became a fan favorite in Marvel's Daredevil and The Hunger Games: Mockingjay — Part 1 and Part 2. The success of the film led to the release of more Mighty Ducks fun, also available on Disney+.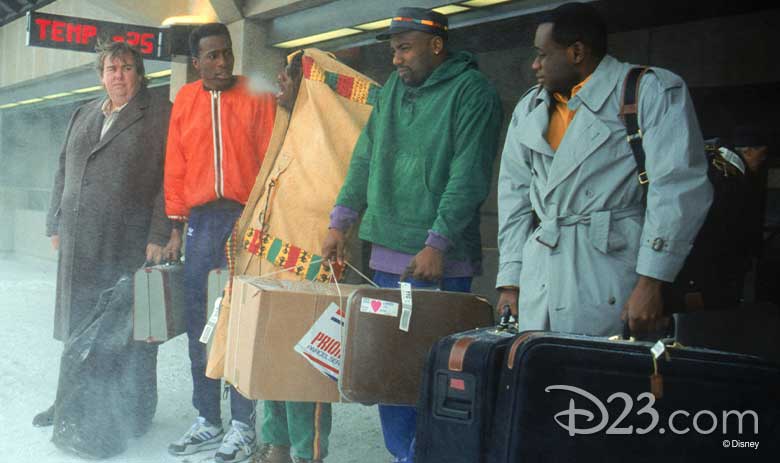 Cool Runnings (1993) – Available on Disney+
The idea of a competitive Jamaica bobsled team has the makings of comedy and movie gold, but the fact that it's based on a true story makes this film a true family gem. Giving the film extra poignancy is the fact that it also happens to be one of the final onscreen appearances of beloved comedy legend John Candy—and the last movie released during his lifetime. Based on the true story of the Jamaica national bobsleigh team's debut in competition at the 1988 Winter Olympics in Calgary, Alberta, Canada, the film landed clearly in the hearts of audiences and critics alike. As can be expected, pulling together a team from the warm-weather paradise of Jamaica to compete at the highest level of winter-weather sports is no easy task, but Candy's character, Irving Blitzer, is up for the challenge, even if the world thinks it can't be done. We won't spoil the ending for you, but rest assured that the film never disappoints and is about a whole lot more than coming in first place—and its heart-stealing final scenes will have you hitting rewind again and again.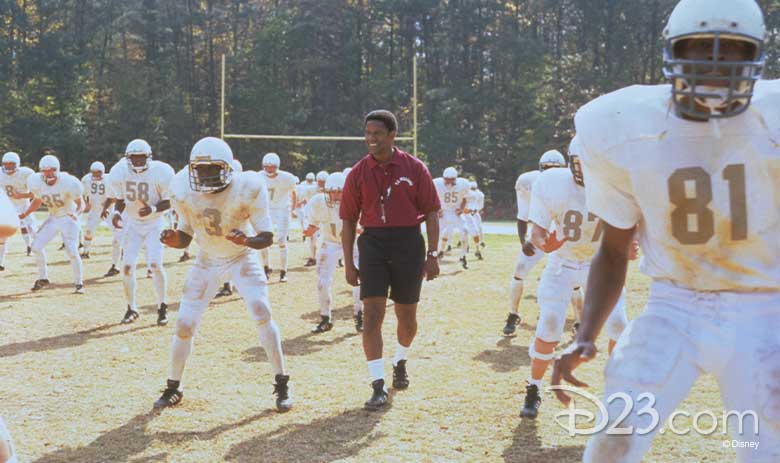 Remember the Titans (2000) – Available on Disney+
When young Black coach Herman Boone (Denzel Washington), new to Alexandria, Virginia, is hired as head coach of the T.C. Williams High Titans over Bill Yost, a white man with several years' seniority, the pair learns to work with each other and discovers they have a lot more in common than just football. One of the best movies about football ever made, Remember the Titans features realistic gridiron action, an unforgettable performance by Denzel Washington, an impossibly undersized outside linebacker played by Ryan Gosling, and a moving storyline that will have you shouting "Remember the Titans!" as the end credits roll.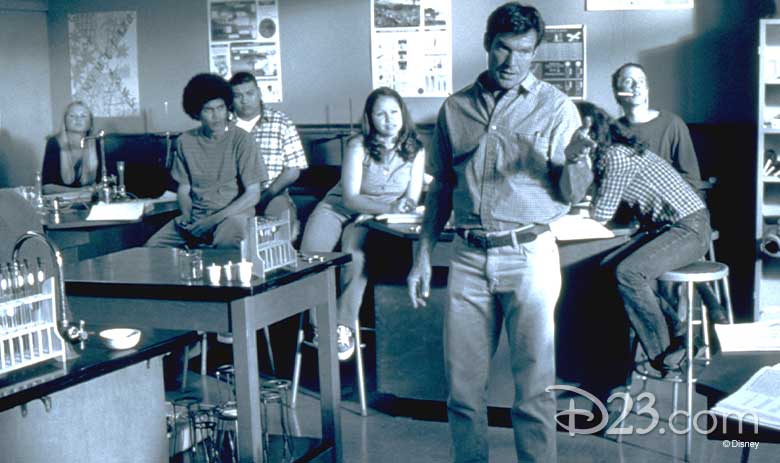 The Rookie (2002) – Available on Disney+
Director John Lee Hancock (The Blind Side, Saving Mr. Banks) hits another one out of the park with The Rookie, which tells the story of Jimmy Morris (as an adult played by Dennis Quaid), who is robbed of a professional career in baseball by injury and who is now a high school teacher and baseball coach in Big Lake, Texas. His team makes a deal with Morris; if they win the district championship, he has to try out with a big-league team. When the team goes from worst to first, Morris gets that try out, dazzles the Tampa Bay Devil Rays with his fastball, and earns a minor-league contract. The Rookie remains a powerful story about never giving up on your dreams (and Dennis Quaid looks like he can really pitch!).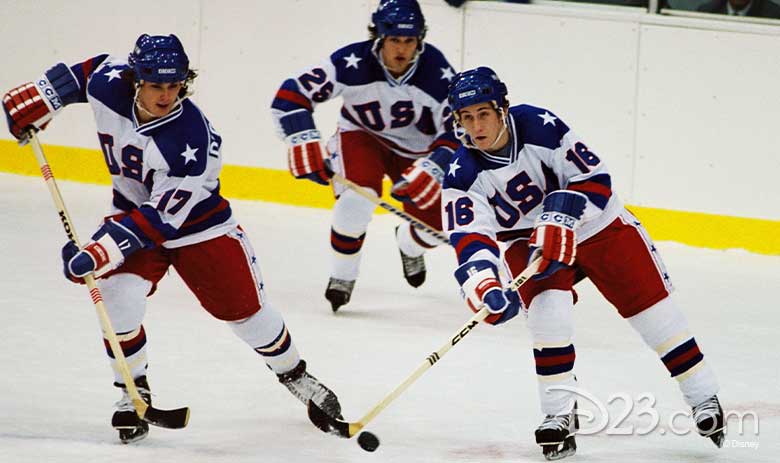 Miracle (2004) – Available on Disney+
Disney Legend Kurt Russell plays hockey coach Herb Brooks, who at the 1980 Winter Olympics in Lake Placid, New York, fielded a ragtag squad of elite wannabes who would eventually go on to win the gold medal in men's hockey. To do so, they had to vanquish a juggernaut Soviet Union team, gold medal winners in the previous four Winter Olympics—a squad still thought of today as the greatest international hockey team of all time. If you were old enough to watch this event unfold live on television (ahem), the movie always sparks warm nostalgia; if you never saw the game, you have to watch this retelling of one of the most miraculous sports events of all time.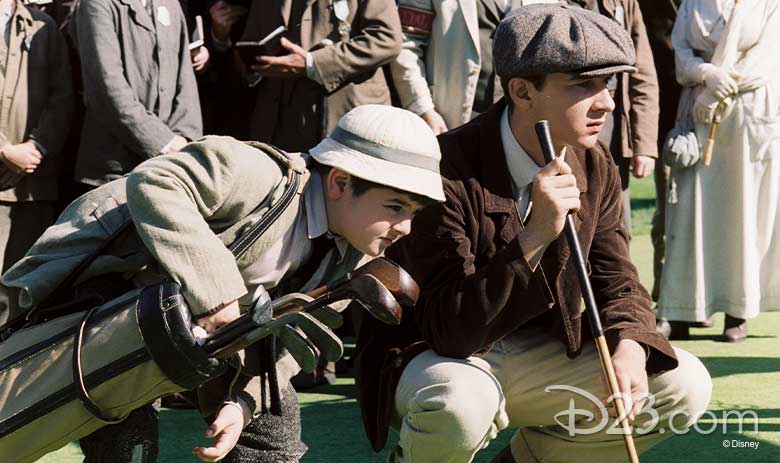 The Greatest Game Ever Played (2005) – Available on Disney+
Golf movies hold a special place in the hearts of any human being who has had the courage—or stupidity—to pick up a mashie, a niblick, or a mashie-niblick (i.e., golf clubs). There's something so spiritual about the sport, so enigmatic (ask former pro golfer David Duval, who went from No. 1 in the world and winning the Open Championship in 2001 to never winning a tournament again) that fans love to watch golf movies, if only to understand what makes the sport so intriguing, beautiful, and utterly frustrating. The Greatest Game Ever Played is one of those special films that golfers everywhere love to talk about. It tells the true story of Francis Ouimet (Shia LaBeouf), a former caddy, who won the U.S. Open at age 20, assisted by his 10-year-old caddy, Eddie. It's inspiring enough to make you pick up the old clubs—or forget that dumb idea and sit back and watch the movie again!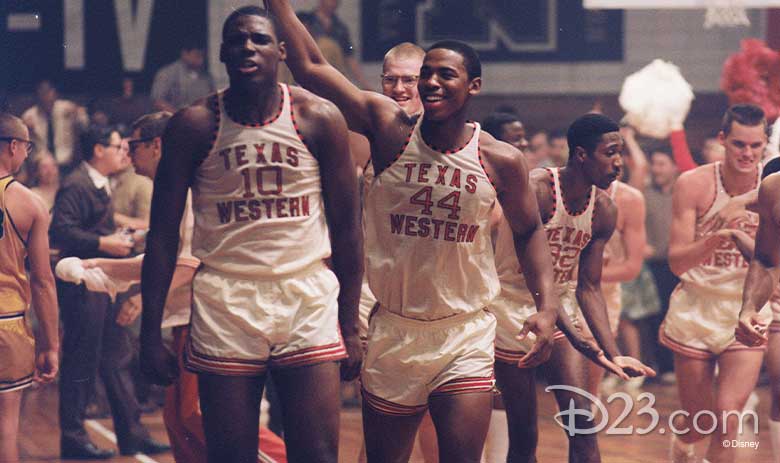 Glory Road (2006) – Available on Disney+
Just about anyone who loves the sport and didn't attend the school pretty much dislikes the University of Kentucky basketball team. They have this somewhat obnoxious habit of winning almost every game they play. That gives Glory Road, not that it needs it, an extra bounce of likeability, because it tells the inspiring true story of perennial underdog the Texas Western Miners, coached by passionately dedicated coach Dan Haskins (played with relentless conviction by Josh Lucas), who in 1966, fielded an all-Black team that won the NCAA tournament, vanquishing the all-white University of Kentucky Wildcats. It's an inspiring story that's as relevant today as it was in 1966.
Dream On (2022) – Available on ESPN+
Part of the acclaimed Peabody and Emmy®-award winning 30 for 30 series, the documentary examines the 1996 USA Women's Dream Team and the 14-month odyssey that would forever change the landscape of women's athletics. At the 1996 Olympic Games in Atlanta, the USA women's basketball team dominated the competition. Eight wins. Zero losses. Gold medals around their necks. They made it look easy. But that's barely the start of the real story of the Women's Dream Team. Because the truth about how the team came together, and what they endured on their grueling 14-month road leading up to the Olympics, is one of the most unlikely and complicated tales told in sports history. Nothing less than the future of basketball was in their hands. If the '96 team won and captured the hearts of fans, the NBA was prepared to launch the WNBA. If they failed, the league would scrap their plans. The film, which premiered on June 15, is available on ESPN+ along with the rest of the 30 for 30 library.
Fifty/50 Shorts Presented by Google (2022) – Available on ESPN/YouTube
The first project under ESPN's W. Studios umbrella focuses on giving women athletes the recognition they deserve. W. Studios Fifty/50 Shorts Presented by Google encompasses five short films centered around the fight for women's equality across the sports and cultural landscape. All helmed and executive produced by women, the films, which premiered on ESPN2 on June 1, are available to watch on ESPN's YouTube page.
Be sure to tune into Disney+ on June 24 to catch the debut of Rise!