By Jocelyn Buhlman
We can't wait for everyone to experience the magic of D23 Expo 2019—especially since we've been hard at work making brand-new experiences to fill all three days with Disney magic. One of these new experiences offers a chance for you to capture your D23 Expo memories more permanently in a super-cute photo. Stop by Center Stage to take pictures in front of six never-before-seen photo walls celebrating some of our favorite Disney movies and characters. Plus, be sure to explore the show floor and discover two more photo walls. So what are you waiting for? Smile, look at the camera, hold your breath, and say cheese!
We want to see what memories you make! Share your photos with us on Facebook, Twitter, and Instagram with the hashtag #D23Expo, and be sure to tag us at @DisneyD23!
Center Stage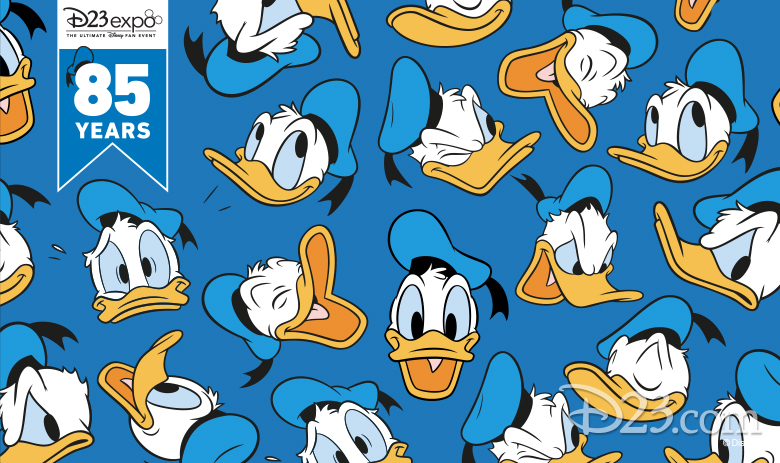 Celebrate 85 Years of Donald Duck
As an extra special gift to the ultimate quack-up, we've dedicated an entire photo wall to celebrating 85 years of Donald Duck! Fluff your feathers and strike a pose in front of this collage of Donald's many memorable expressions.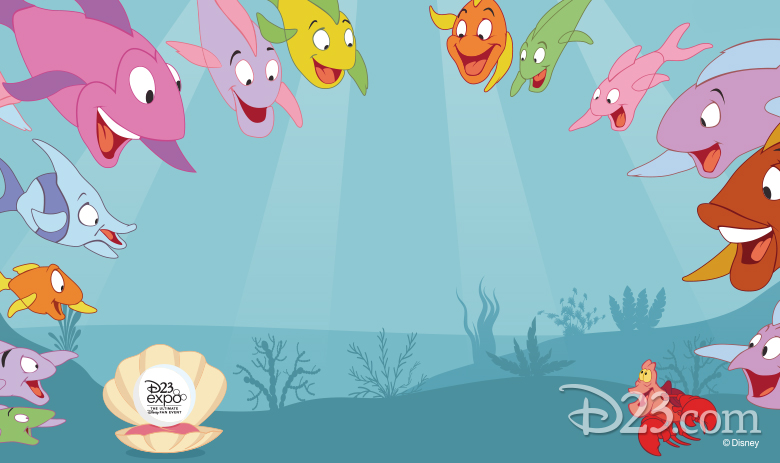 Go Under the Sea with The Little Mermaid
Find this wall to take a shellfie perfect for… What's that word again? Instagram! Inspired by the ending of the "Under the Sea" musical number from the film, fans of flippin' your fins should swim on over to Center Stage to take a photo.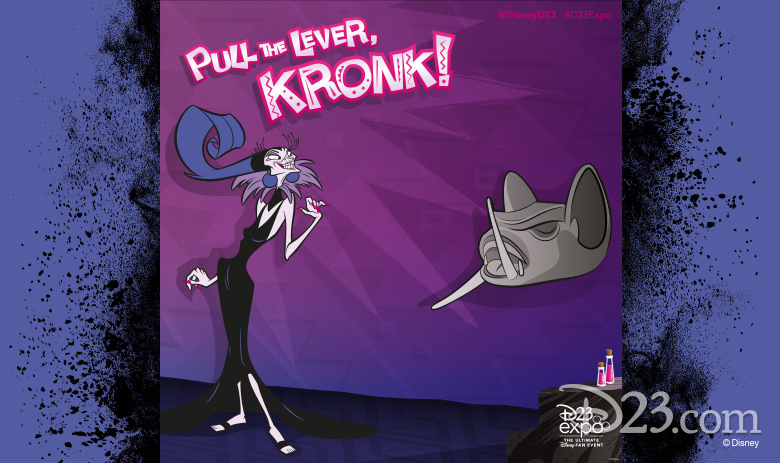 "Pull the Lever, Kronk!"
"Why do we even have that lever, anyway?" To take a picture in front of, obviously! We know you've always wanted to join Yzma in her evil schemes, and this wall will make those dreams come true. Just make sure to avoid any trap doors, alligators, or mysterious poisons—that may or may not turn you into a llama.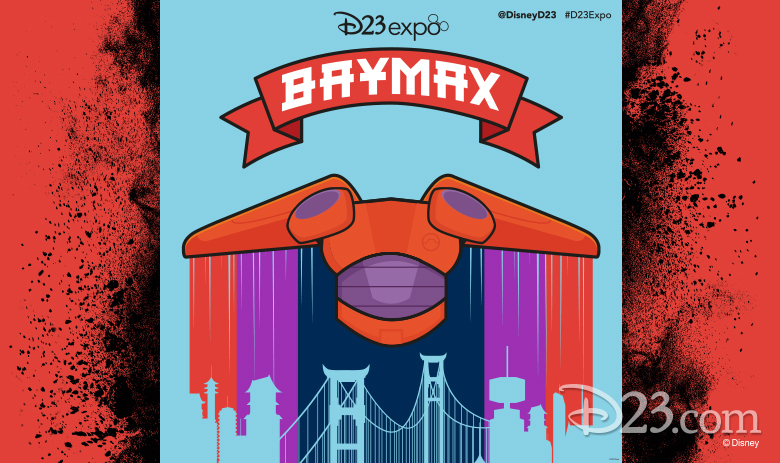 Take Flight with Baymax
Are you satisfied with your photo? You will be, once you pose in front of these wings inspired by our favorite huggable healthcare robot. Inspired by Baymax's supersuit from Big Hero 6, strike a super pose and you just might feel like you can save the day.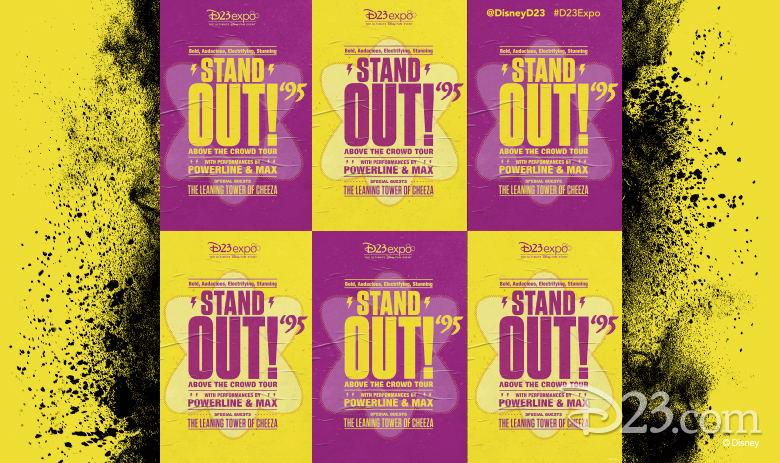 Stand Out with Powerline
This photo wall, covered in posters from the concert we all wish we attended, is the perfect way for you to stand out from the crowd—or simply to remind everyone how much you love A Goofy Movie (we see "I2I" with you on that!).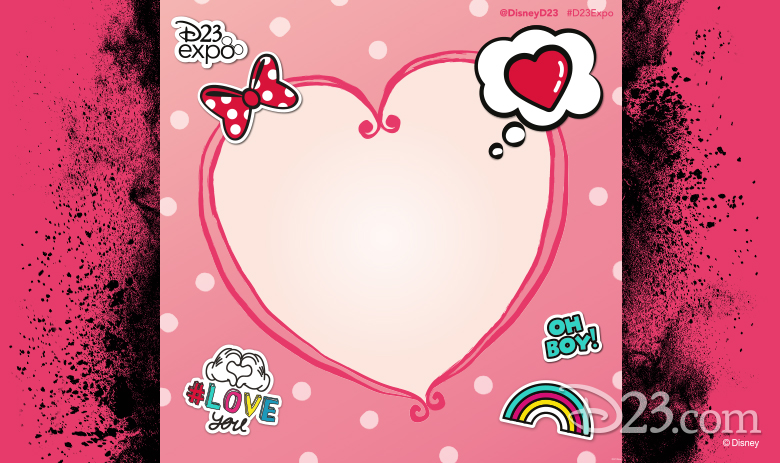 A Picture of Timeless Romance
Last year, we celebrated 90 years of Mickey and Minnie, so naturally we created a wall for D23 Expo that celebrates their romance! Grab your sweetie and snap a photo in this heart-shaped frame decorated with symbols and phrases representing our favorite couple.
Show Floor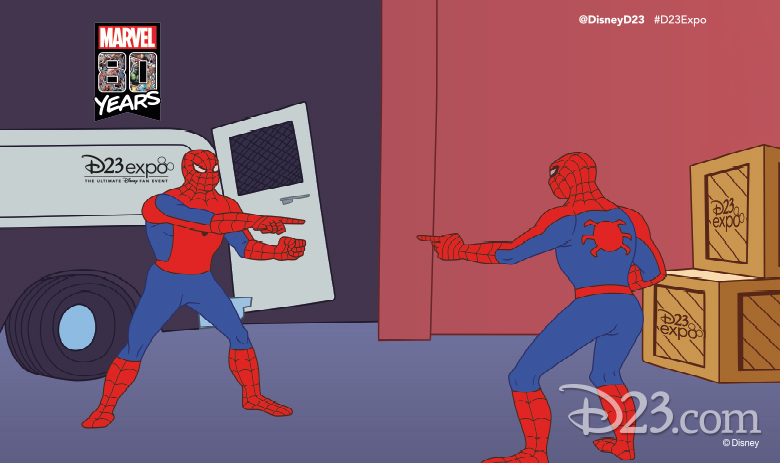 Make a Point to Celebrate 80 Years of Marvel
We're throwing it back with this photo wall celebrating 80 years of Marvel Comics featuring an Internet-famous still from the 1960s Spider-Man TV series.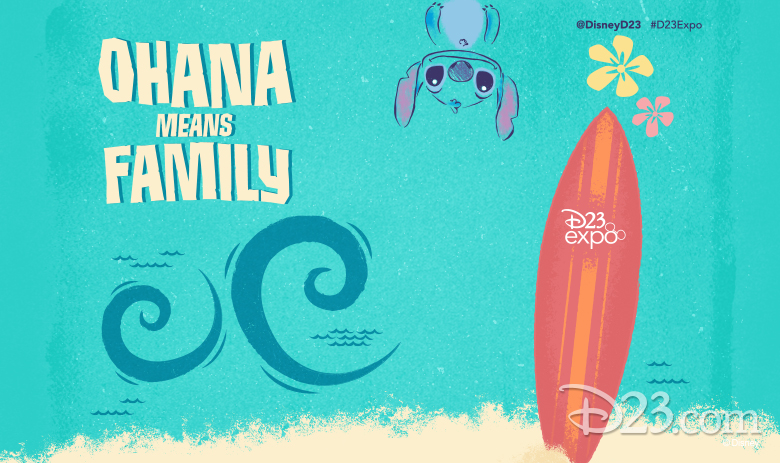 Say "Aloha" to Stitch
Grab your 'ohana for the perfect picture—because what family photo is complete without Stitch? Our favorite blue alien is here to add some out-of-this-world fun to this adorable photo wall celebrating the people we will never leave behind—or forget.