By the D23 Team
Calling all art collectors, Disney fans, and card traders! Get ready to experience a whole new world of magical adventures with Disney Lorcana, the exciting new collectible trading card game that's coming your way this August. We're here to give you the scoop on what makes this game so special—and why you'll want to start collecting right away.
Stay Up-To-Date on Disney Lorcana News
First things first: Make sure to follow Disney Lorcana on Instagram, Twitter, and Facebook for the latest news, sneak peeks, and more. And if you're new to the game, don't worry—they've got you covered with easy-to-follow tutorial videos available at DisneyLorcana.com.
Art on Every Card
So, what makes Disney Lorcana stand out from the rest? Well, for starters, each card features a stunning, original illustration of a Disney character called a "glimmer." These glimmers appear in all sorts of forms—some familiar and some fantastic—and they're just waiting to be collected by you.
Here's a fun fact: Disney Lorcana features more original art than any Disney product ever created! That's right—every card in this game is a work of art in and of itself, and you'll love collecting them all.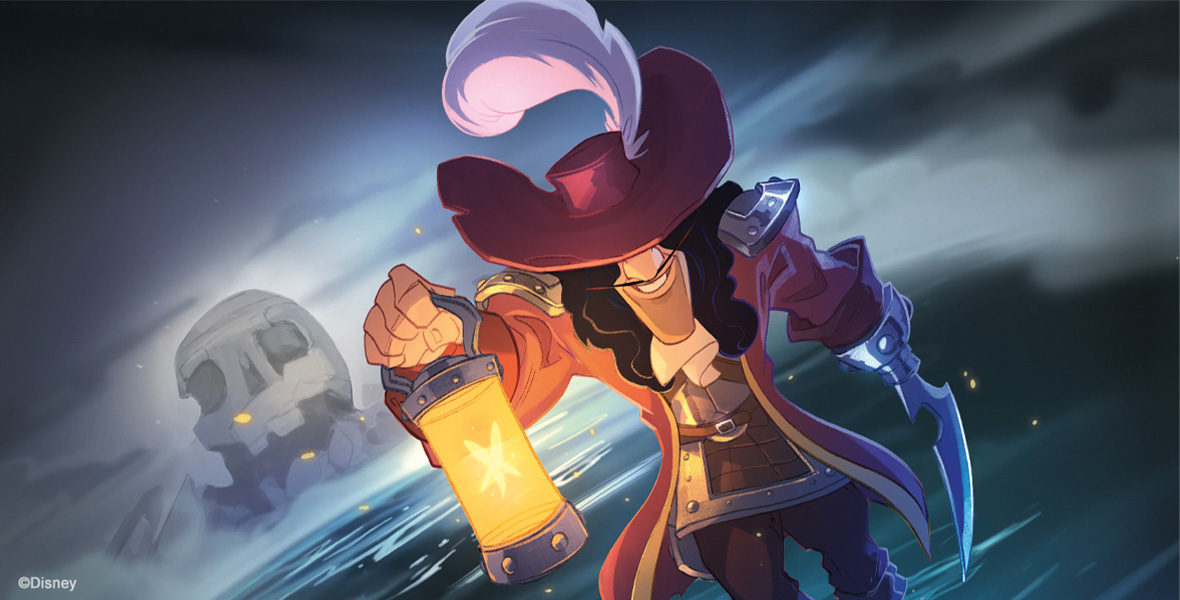 How to Play
In the game, you'll take on the role of an "Illumineer," wielding six magical inks to summon glimmers: amber, amethyst, emerald, ruby, sapphire, and steel. Each ink enhances different parts of a character's personality, powers, and appearance, making for some truly unique gameplay. For example, amethyst glimmers like "Elsa – Snow Queen" use magic to keep their options open, while powerful steel glimmers like "Captain Hook – Forceful Duelist" are strong and tough.
The Game for Everyone!
But Disney Lorcana isn't just for expert players—it's designed to be fun for collectors and players of all experience levels. The goal of the game is to use your team of glimmers to collect pieces of lost "lore" from the realm of Lorcana. The first player to reach 20 lore wins, so get ready to strategize and collect to your heart's content.
So what are you waiting for? Join the world of Disney Lorcana and discover a new kind of magic. Follow Disney Lorcana on social media; learn to play at DisneyLorcana.com; and get ready to summon some truly beautiful glimmers. See you in Lorcana!