---
Tangled: The Musical on the Disney Magic—Meet Maximus!
Hi-ho, Maximus, away! Our friends over at Oh My Disney were lucky enough to visit Disney Cruise Line's Toronto rehearsal space to watch a sneak peek of Tangled: The Musical—the brand-new show based on the hit animated film. The highlight of the trip? Getting to see how Maximus, Flynn Rider's long-suffering horse, comes to life on stage! Created by the folks behind the amazing puppets in Broadway's The Lion King, Maximus (along with his human handler, David) is set to make a big splash once the production debuts onboard the Disney Magic in November 2015.
See Maximus (and David!) in action in the video above…
---
Save the Date!
Be sure to mark these upcoming Disney events on your calendar:
D23 and Walt Disney Archives


June 20


D23 Day at The Walt Disney Studios and Archives


July 18


D23 Celebrates Disneyland, U.S.A.


August 14-16


D23 Expo 2015 returns to Anaheim, California


Fall 2015


D23 Member VIP Nights at The Lion King


Studios




June 19


Inside Out opens in theaters (along with the short Lava).


July 17


Ant Man opens in theaters.


November 25


The Good Dinosaur opens in theaters.


December 18


Star Wars: The Force Awakens opens in theaters.
Parks


September 15, 18, 20, 22, 25, 27; October 1, 2, 4, 6, 8, 9, 12, 13, 15, 16, 18, 20, 22, 23, 25, 27, 29, 31; and November 1

Mickey's Not-So-Scary Halloween Party at Magic Kingdom Park


November 8, 10, 12, 13, 15, 17, 19, 20, 29; and December 1, 3, 4, 6, 8, 10, 11, 13, 15, 17, 18


Mickey's Very Merry Christmas Party at Magic Kingdom Park


Television




June 26


Teen Beach 2 Premieres at 8 p.m. ET/PT on Disney Channel
---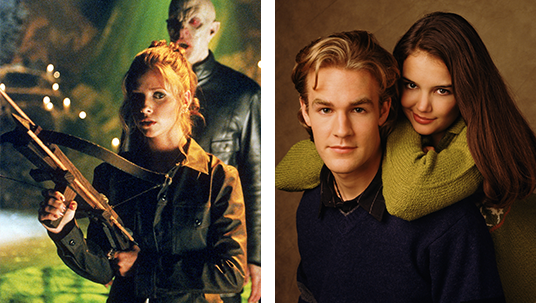 Dawson and Buffy Join ABC Family This Summer
One series centered on a tight-knit group of high schoolers in a small town, facing problems of the typical, late-'90s sort. The other also centered on a tight-knit group of high schoolers in a small town… but they faced problems of the very atypical, fang-y sort. Both shows became pop culture mainstays—and now, ABC Family's got 'em.
Starting June 22, Dawson's Creek and Buffy the Vampire Slayer will join ABC Family's weekday lineup! To help kick things off, fans have the opportunity to vote at http://abcfpoll.com/ for their favorite Creek and Buffy episodes; the top 10 episodes chosen will air during "Fan Favorite Week" beginning on Monday, June 22nd, at 12 p.m. Then, on June 29, each series will start from the very beginning, with Creek at 12 p.m. ET/PT and Buffy at 5 p.m. ET/PT. Relive the epic Joey/Pacey/Dawson triangle! See Buffy win her special award at the Sunnydale High School prom (and cry when she does) again! We're marking our calendars now.
Musical Milestone: The Lion King Breaks Records
Broadway's The Lion King—the musical based on the 1994 animated hit—has not only delighted audiences in the Big Apple for 18 years, but its also been entertaining folks around the world through international tours and special "sit-down" engagements for nearly as long. And as of May 31, a whopping 80 million people have seen the production! Talk about a "circle of life"…
Productions are currently playing on Broadway; on national tours in the United States, Japan, and Australia; and in cities as diverse as Hamburg, Germany, and Mexico City. Check out this special video message from our Lion King performer pals, celebrating their amazing musical milestone, courtesy of Disney on Broadway.
---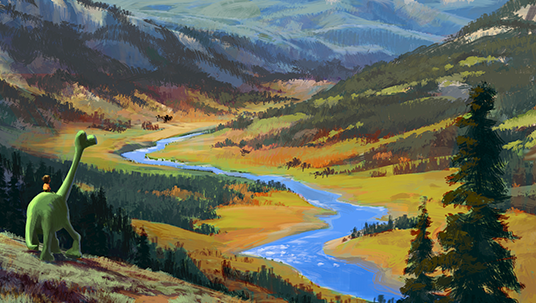 The Good Dinosaur Finds Its Voice(s)
Ever wonder what might've happened if the world's dinosaurs had never gone extinct? Disney•Pixar's upcoming film, The Good Dinosaur, aims to answer that very question, and they just announced the voice cast that'll help make it happen.
Raymond Ochoa (NBC's The Night Shift, Disney's A Christmas Carol) stars as Arlo, an Apatosaurus who finds an unlikely human ally in Spot (Jack Bright, Monsters University). Also lending their dulcet deliveries are Steve Zahn (That Thing You Do!, HBO's Tremé), Jeffrey Wright (The Hunger Games: Mockingjay, Parts 1 and 2), Sam Elliott (FX's Justified), and Anna Paquin (HBO's True Blood). Look for Arlo to amble onto the big screen this November!
---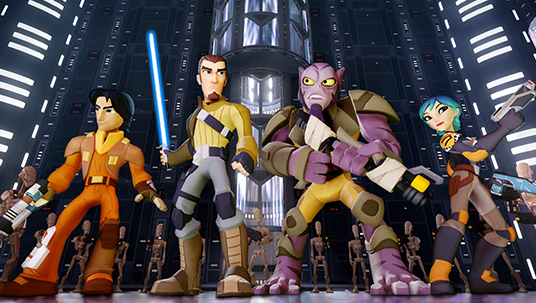 The Disney Infinity 3.0 Edition Galaxy Expands
We're legitimately counting down the days 'til Star Wars: The Force Awakens opens this December—and luckily, there's been fun Star Wars news almost every week lately… what better to tide us over, right? So we were stoked to learn of the latest additions to the Disney Infinity 3.0 Edition family. Characters from the popular animated TV series Star Wars Rebels—Kanan Jarrus, Ezra Bridger, Sabine Wren, and Zeb Orrelios—are joining other Star Wars, Marvel, Disney, and Disney•Pixar characters in Disney Infinity 3.0 Edition's Toy Box. And good news is, all the characters are unlockable within every Star Wars™ Play Set!
In an effort to stop the plans of the evil Galactic Empire, these new Disney Infinity 3.0 Edition characters are super important players in the fight against the Dark Side, and they'll be available this fall. Can't wait that long to see 'em in action? Season 2 of Star Wars Rebels premieres Saturday, June 20, at 9 p.m. ET/PT on Disney XD.
---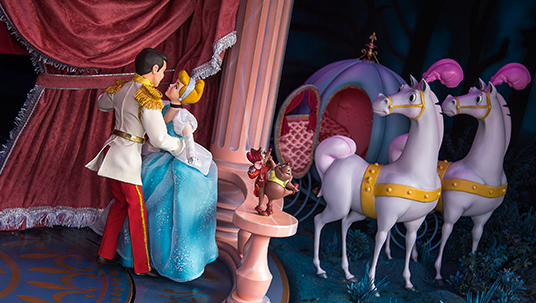 More Main Street Merriment with New Enchanted Windows
We recently clued you in on the cool technology behind the new Enchanted Windows on Main Street, U.S.A. at the Disneyland Resort, and they debuted in time for the park's Diamond Celebration. The Disney Parks Blog just posted a few new up-close photos of the windows, which really highlight the incredible detail that went into their creation. The first two windows are themed after Peter Pan and Cinderella; look for The Princess and the Frog, Aladdin, Toy Story, and Frozen later this summer.
---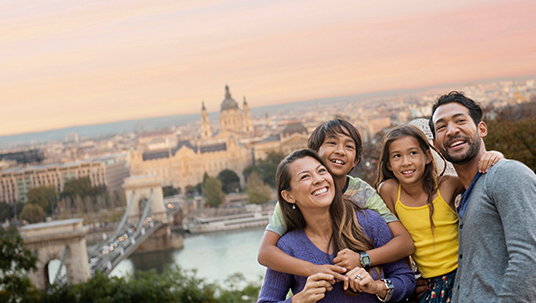 Traverse Europe in Style with New Adventures by Disney Itineraries
Adventures by Disney (ABD) has been cornering the market on "ridiculously cool vacations around the world" lately, and they're not stopping in 2016. Plans are afoot at ABD to offer travelers exciting new ways to experience Europe in 2016—including a reimagined trip through England and France, and additional departure dates for ABD's fantastic new Danube river cruise.
The new England/France itinerary boasts a lesson in scone making, a dragon "hunt," a speedboat journey down the River Thames, and a chance to explore the Eiffel Tower. And the cruise down the Danube takes you past iconic locations across Germany, Austria, Slovakia, and Hungary. (Four countries in one trip? Yowza!)
Read up on all the latest and greatest at Adventures by Disney here.
---
Visit Zany Zootopia in New Teaser Trailer
Zootopia is a melting-pot metropolis of every kind of mammal you can imagine; unfortunately, just like in human-filled cities, not everyone gets along. Leave it to an idealistic police officer bunny (voiced by Ginnifer Goodwin, ABC's Once Upon a Time) and a scam artist fox (voiced by Jason Bateman, Arrested Development) to solve the town's biggest mystery.
Zootopia, the latest Walt Disney Animation Studios feature, doesn't hit theaters until March 4, 2016—but we're in luck, because a brand-new teaser trailer is now available! Take a gander at what makes the town so special, above.
---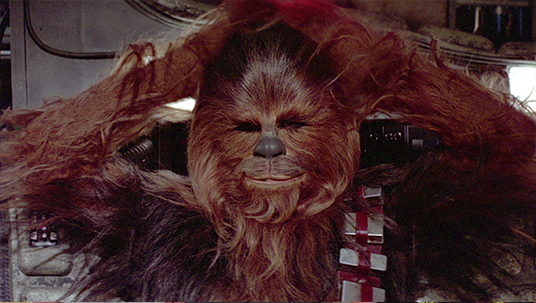 So You Think You Know Chewbacca…
He's terrifically tall, very hairy, and just about the best friend you could have beside you as you traverse the galaxy. Chewbacca the Wookiee (as played by the amazing Peter Mayhew) has attained iconic status after all these years—and thankfully he'll appear in the highly anticipated new Star Wars installment, The Force Awakens, this December.
But how well do you really know Chewbacca? The good folks over at StarWars.com have unearthed eight little-known facts about the Wookiee, the hard-working actor behind his portrayal, and even how his recognizable voice was created. Get schooled on everything Chewie here.