By Courtney Potter
Ah, July. The warmest month of the year in the Northern Hemisphere. Here in the States, temperatures are rising, the kids are out of school, and the whole family is looking for a totally tubular way to cool off. What better way to beat the heat than a Disney water attraction?
Disney Parks around the world are known for some of the most entertaining water-based attractions anywhere. Whether it takes you on a tour of far-off lands; under the sea with some fishy friends; or on a swashbuckling sojourn, one thing's for certain: Your aquatic adventure will be a truly memorable one!
Do you have a favorite Disney water attraction… or three? (Honestly, this list was so hard to narrow down!) Scroll down to see if your choice made the list—and remember to visit Facebook and Twitter to chat "all things splash-y" with other D23 members and fans.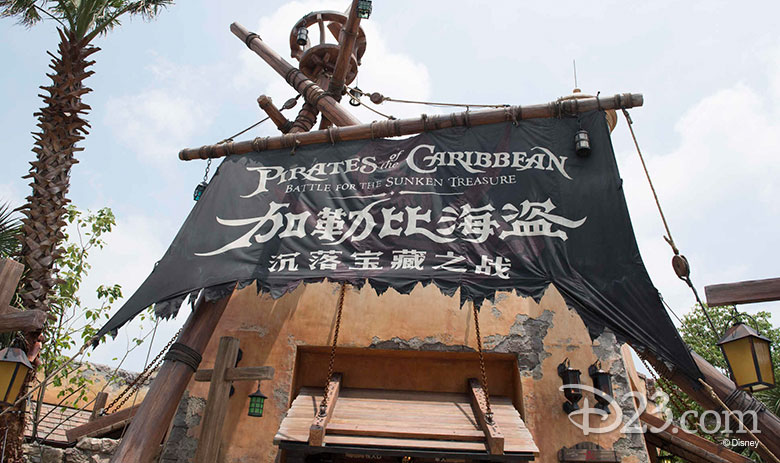 Pirates of the Caribbean: Battle for the Sunken Treasure at Shanghai Disneyland
One of Walt Disney Imagineering's latest state-of-the-art triumphs, this newest version of Disneyland Park's legendary Pirates attraction follows Captain Jack as he searches for Davy Jones's sunken riches. Each vessel navigates treacherous, mermaid-infested water while twisting, turning, and even traveling backwards—so hang on tight, or you might find yourself facing the Kraken. Savvy?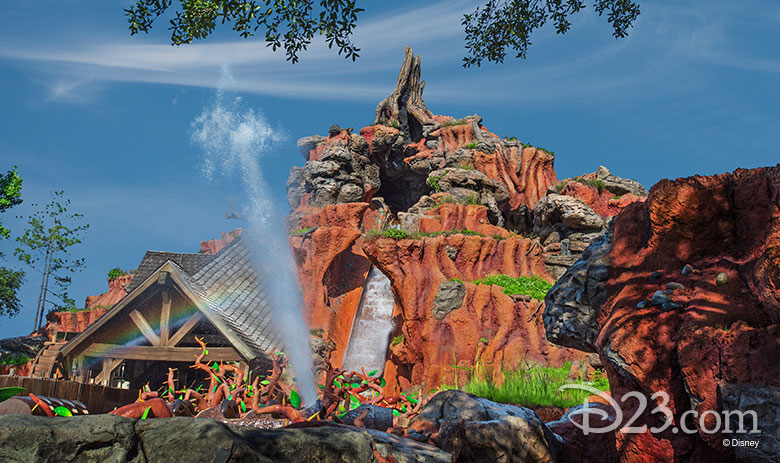 Splash Mountain at Magic Kingdom Park
This log flume ride, based on the classic Disney film Song of the South (1946), is definitely a "gold standard" when it comes to water attractions at a Disney Park. Most of the ride finds guests gently drifting through the bayou, following friendly Brer Rabbit as he searches for his "laughing place." But don't forget to prepare for that thrilling final five-story splashdown! You'll be laughing indeed…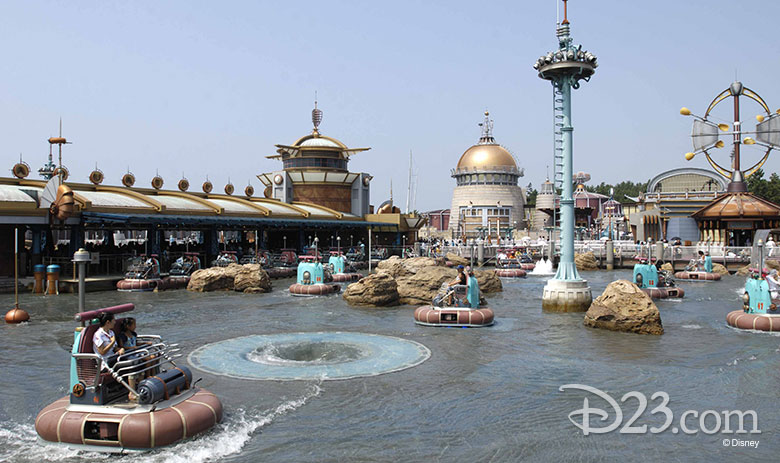 Aquatopia at Tokyo DisneySea
Looking for one of the more unique water-based attractions at Disney Parks across the globe? If you find yourself traveling to Japan soon, make sure to visit Aquatopia at Tokyo DisneySea. A three-person watercraft travels around the shimmering pool—but it's not an entirely mellow ride. Guests spin and twirl in all sorts of unpredictable directions… you just never know where you'll wind up!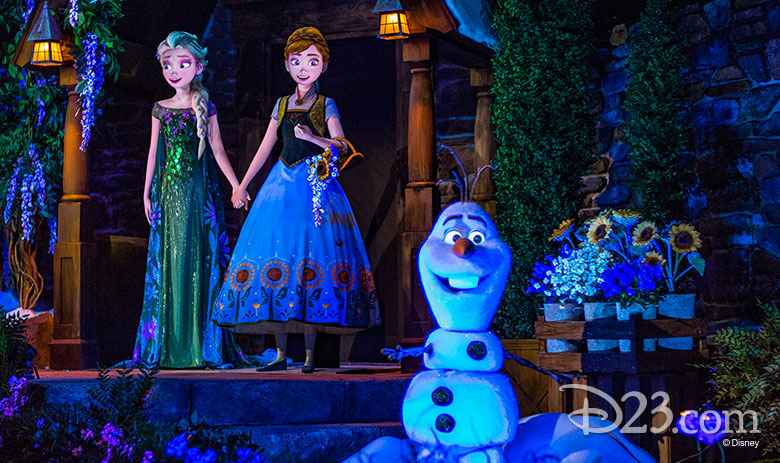 Frozen Ever After at Epcot
Another new addition to the pantheon of Disney water attractions is Frozen Ever After, located in the Norway pavilion at Epcot. This on-the-water expedition through Arendelle brings guests up close and personal with Olaf, Anna, Kristoff, and—of course—Elsa. Don't be surprised if the journey inspires a few verses of "Let It Go." Who says it can't snow in summer?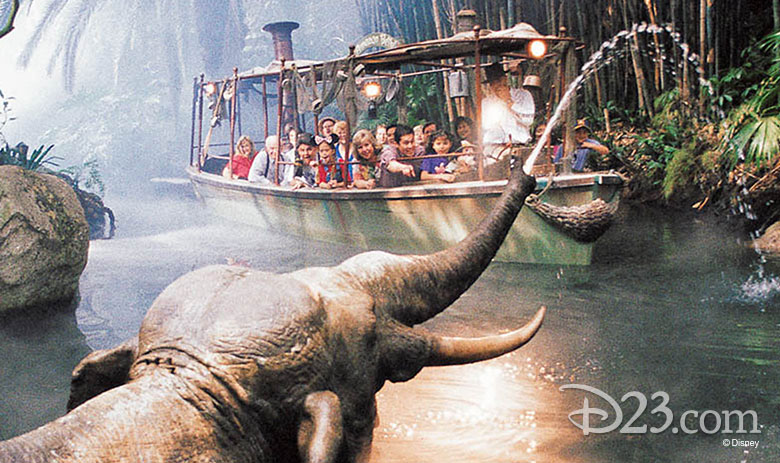 Jungle Cruise at Disneyland Park
Ah, Jungle Cruise… where else on Earth can you travel to Asia, Africa, and South America in under 10 minutes? This "true life" adventure (which originally opened on July 17, 1955) snakes its way through some of the world's most exotic locales; you'll meet elephants, rhinos, baboons, and even a headhunter or two! But fret not—your skipper will keep you safe with a barrage of… hilarious anecdotes.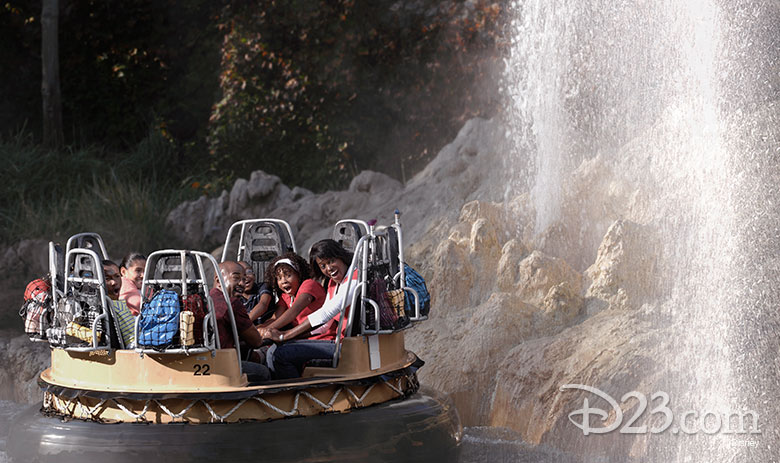 Grizzly River Run at Disney California Adventure
Here's an attraction that's almost guaranteed to get you wet—so it's perfect for a hot summer day! Grizzly River Run is an exhilarating free-floating raft ride through a Disney-sized portion of the beautiful Sierra Nevada Mountains. What begins as a lovely lazy-river trip up becomes a treacherous—in the most fun way possible—tumble down. Don't forget to pay your respects to Oo-soo'-ma-te, the giant stone bear that protects the mountain.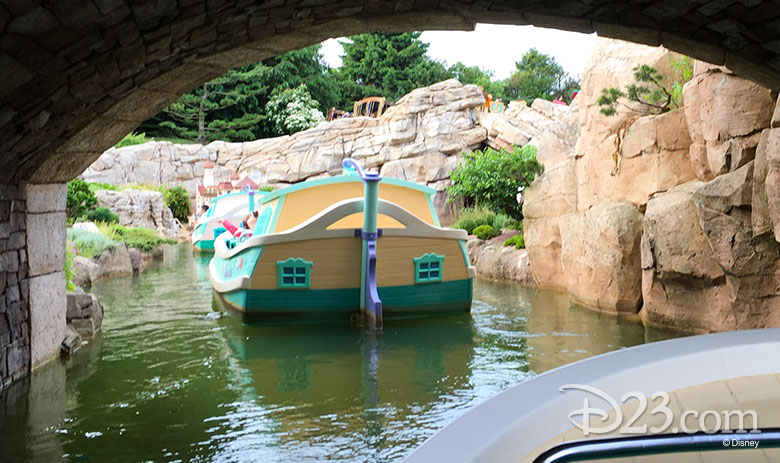 Les Pays de Conte de Fées at Disneyland Paris
Much like its Stateside cousins, Les Pays de Conte de Fées (Storybook Land) takes guests on a delightful trip through magical miniature lands, where memorable Disney locations—including Belle's village from Beauty and the Beast (1991)—are brought to life. The made-by-hand models use a scale of one inch to one foot, and are as meticulously detailed as their full-sized equivalents.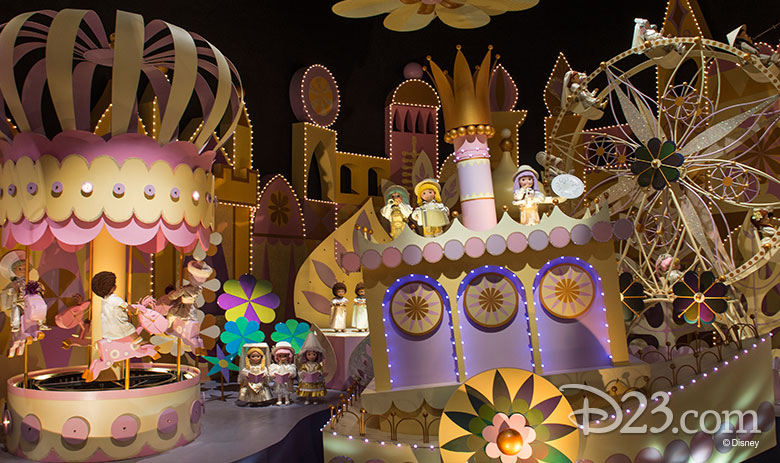 it's a small world at Hong Kong Disneyland
This classic water-based attraction first delighted guests at the 1964-65 World's Fair in New York. We've picked Hong Kong's version for its amazing fiber-optic lighting effects; its expanded section covering Asian countries; and its tuneful Cantonese, Korean, Mandarin, and Tagalog versions of the "It's a Small World" song. Did you know it's the largest attraction inside Hong Kong Disneyland?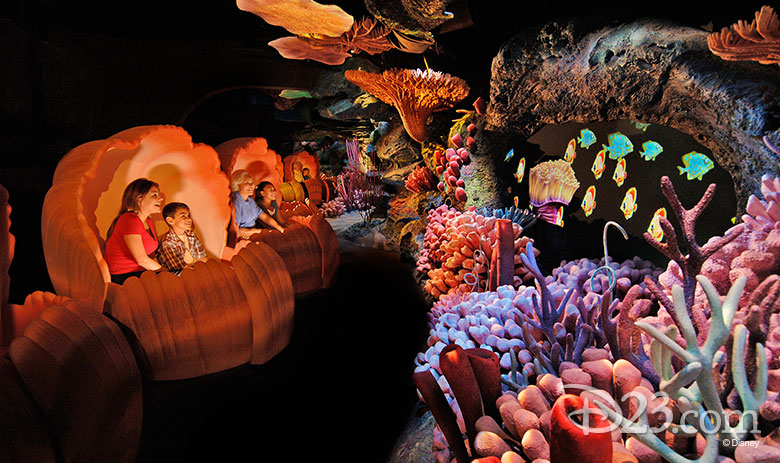 The Seas with Nemo & Friends at Epcot
Oh no! Nemo is lost, again! Visit this attraction, inside Future World at Epcot, to help Marlin and Dory locate that cute (albeit elusive) clownfish. You'll board a "clamobile" and go under the sea—without getting wet—before ending your "swim" at a massive aquarium filled with 5.7 million gallons of saltwater… not to mention, a plethora of real-life sea creatures—including sharks!