Joined D23 and loving the Collector Set? Want to share the fun with a friend or family member? For a limited time, D23 Gold Members can purchase an additional 2022 D23 Gold Member Collector Set. This dynamic collection, created exclusively for D23 Gold Members, was inspired by the magical imagination and exciting innovation of the Disney Parks and includes a retro-inspired aviation pin, a stylish luggage tag, a magnificent set of seven custom-designed pins, and a one-of-a-kind passport. This offer is for just the Collector Set, and does not include additional D23 Gold Membership, membership cards, or membership certificate.
Embark on a worldwide voyage of adventure and fun as you discover the Disney Parks one by one with this epic collection: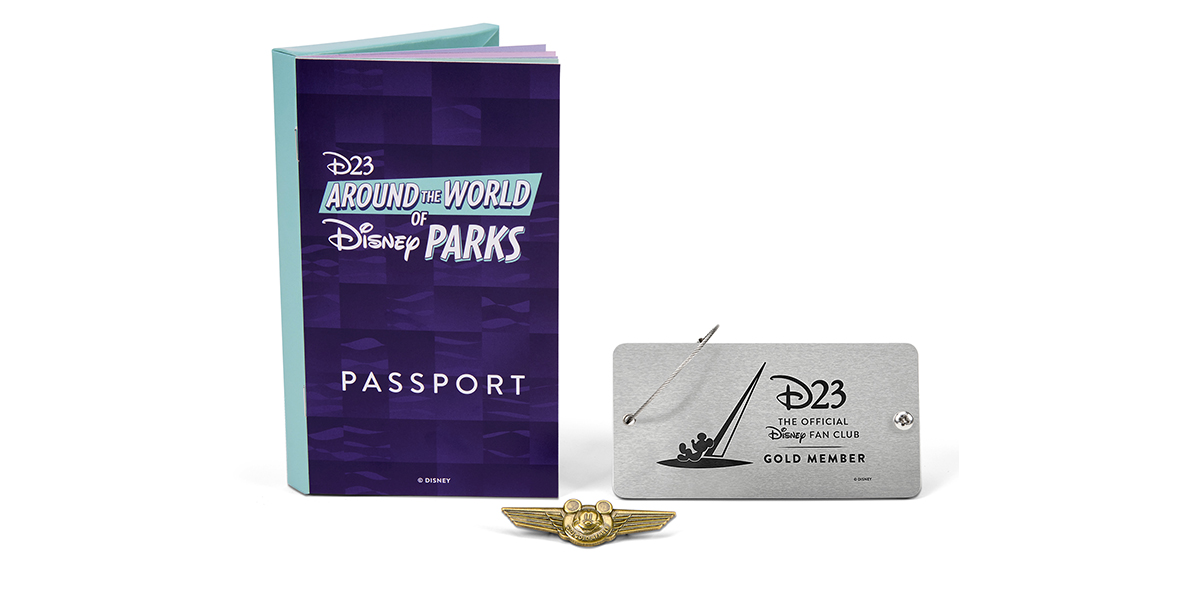 D23 Disney Parks Passport – Your global tour of the Disney Parks begins with this elegant Passport packet, which opens with a welcome letter from Head of D23 Michael Vargo and a guide to the world of Disney's parks, including some fabulous history and fascinating facts to inspire your own dreams of traveling around the world with the Disney Parks. The passport also includes your unique Gold Member swag to guide you on your own adventures—an aviation pin and a luggage tag!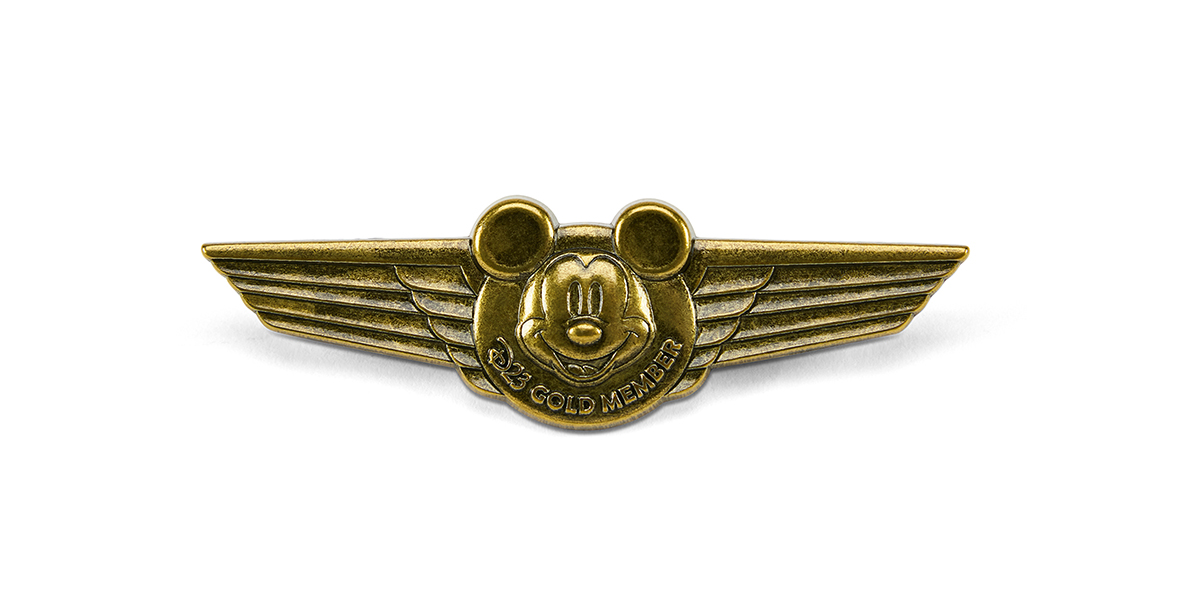 Mickey Mouse Aviation Pin – You've earned your wings (and your ears) with this exclusive aviation pin. Fashioned solely for D23 Gold Members by Disney, this retro-styled medal is inspired by classic airline "wings" badges, complemented by Mickey Mouse depicted in classic style and with his famous smile—with a gold finish.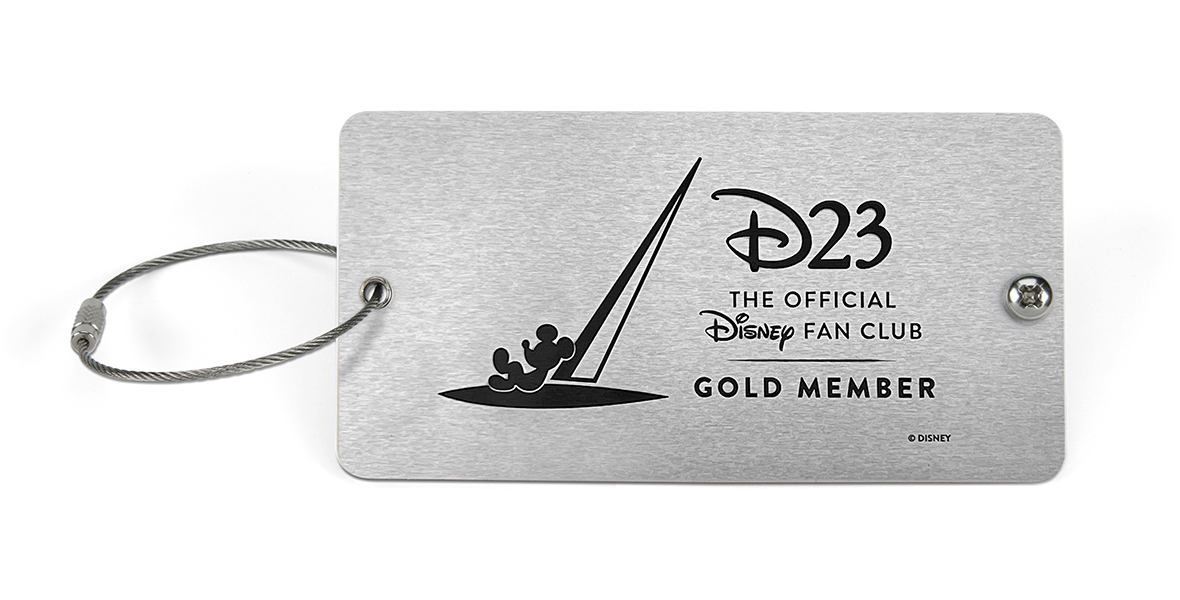 Jetsetting Luggage Tag – This classically styled metal tag is elegantly etched with the D23 logo and the official and delightfully designed Mickey-and-airplane-tail emblem from the logo that adorned Walt Disney's legendary Gulfstream company plane. This retro-inspired flight accessory will make any trip first class all the way.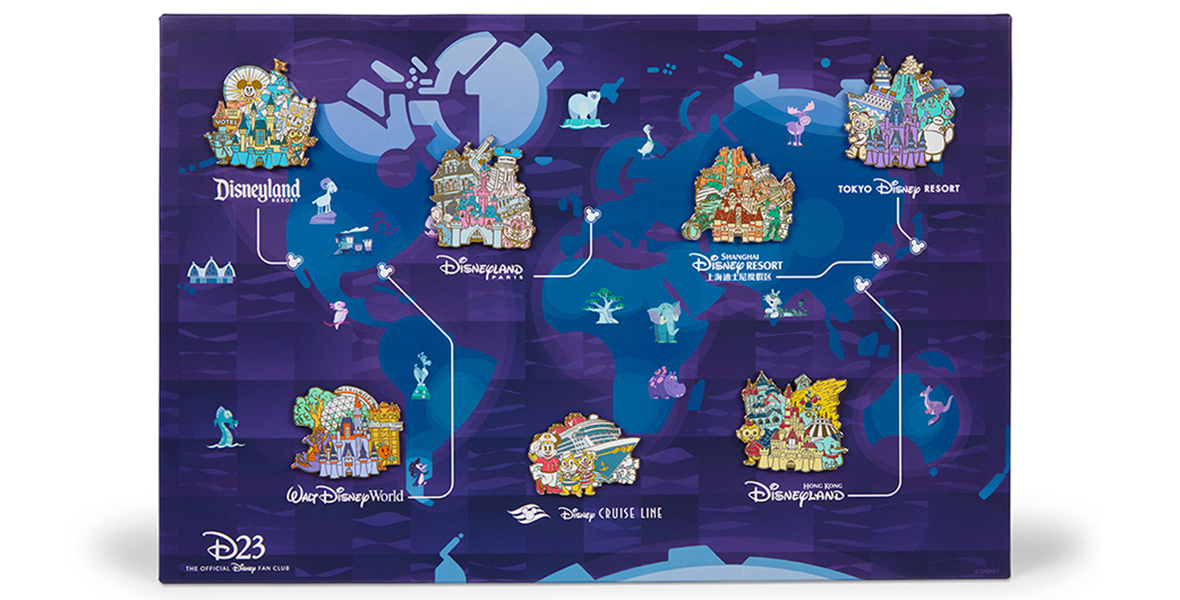 Disney Parks Around the World Pin Set – Designed expressly for D23 Gold Members, this set includes seven deluxe-sized, gold-toned hard-enamel pins, designed by Disney artist Alex Riegert-Waters. Each features whimsical art depicting unforgettable icons from each of the Disney resorts: Disneyland Resort, Walt Disney World Resort, Tokyo Disney Resort, Disneyland Paris, Hong Kong Disneyland Resort, and Shanghai Disneyland Resort. The Disney Cruise Line pin celebrates the launch of the fleet's latest ship, the Disney Wish, setting sail in Summer 2022, featuring Captain Minnie and, as her crew, Sailor Chip 'n' Sailor Dale. The pins themselves are set on a map of the world, complete with charming Disney art by Disney artist Bryan Mon, depicting international landmarks while also serving as a showcase for your Disney Parks pin set—and a fascinating reminder that the sun never sets on the Disney empire of magical kingdoms and happy experiences.
If you want to take home an extra 2022 D23 Gold Member Collector Set, mark your calendars! The extra sets will be available exclusively to D23 Gold Members on shopDisney starting at 7 a.m. PT March 14.
*Available while supplies last. To purchase, you must log in to shopDisney.com with the Disney account tied to D23 Gold Membership. Additional 2021 Collector Sets are sold for $69.99 each, plus applicable sales tax. Maximum of one (1) set of this style for purchase per D23 Gold Member for online orders. Shipping not available to PO boxes; shipping and handling fees may vary for all online orders. Other restrictions may apply. All information is subject to change including, but not limited to, artwork, release dates, editions sizes, and retail prices.