By Peyton Liebler
Enter the massive multiverse of web-slingers and show off your Spidey-pride: Celebrate 60 years of "Beyond Amazing" times with Spider-Man by getting your webs on this D23-exclusive pin set!
The set is inspired by your friendly neighborhood web-slinger, who made his debut in Marvel Comics' Amazing Fantasy No. 15 in 1962. Spider-Man has since become a truly iconic Super Hero, and one of the most instantly recognizable characters in the world. Over the last six decades, Spider-Man has accumulated close to 600 complete comics and has been featured in countless others; the character has also made a significant impact in the "Multiverse of Marvel" and has had several unique iterations in both Marvel Comics and the Marvel Cinematic Universe. This pin set celebrates several of those variants, in addition to the original Spider-Man.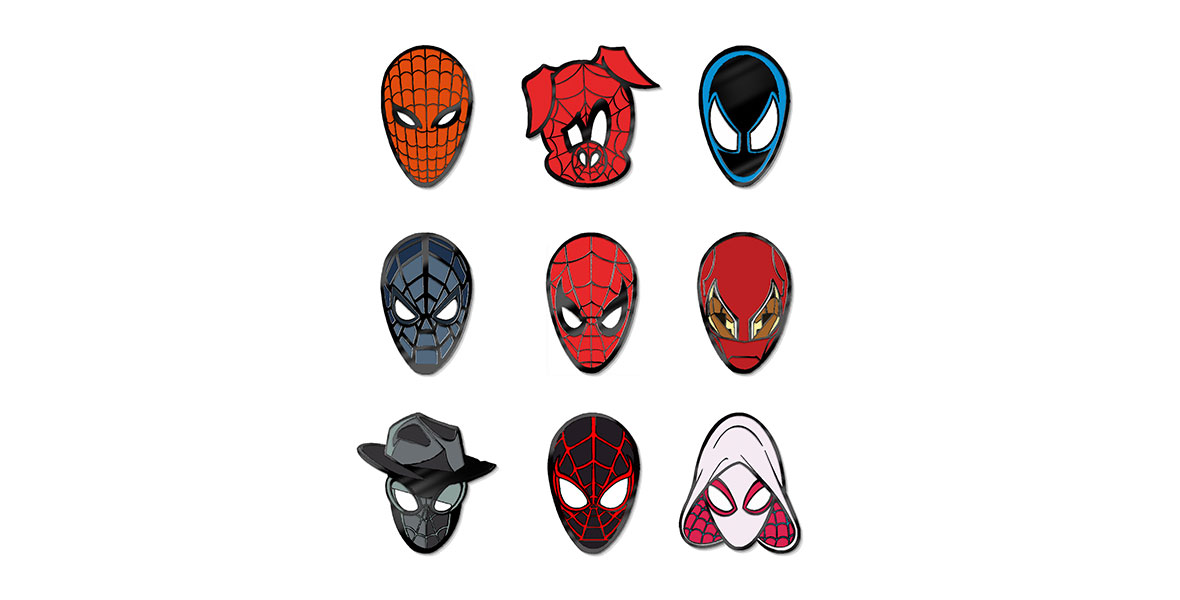 D23-Exclusive Spider-Man 60th Anniversary Pin Set
Swing into action and celebrate 60 amazing years of everyone's favorite web-slinger, Spider-Man! This D23 Gold Member exclusive set of nine pins celebrates several iconic Spider-Man looks from his six-decade history—from Peter Parker's debut in Marvel Comics in 1962, to Ghost Spider's memorable run. Showing off some of Marvel's most quintessential Spider variants, this pin set is sure to spin a web of interest and delight for any fan.
Our Spider-Man 60th Anniversary pins, offered in a limited edition of 1,200, are available to D23 Gold Members on shopDisney beginning Monday, August 8.
*Available while supplies last. To purchase, you must log in to shopDisney.com with the Disney account tied to D23 Gold Membership. These sets are sold for $99.99 each, plus applicable sales tax. Maximum of two (2) pin sets of this style for purchase per D23 Gold Member for online orders. Shipping not available to PO boxes; shipping and handling fees may vary for all online orders. Other restrictions may apply. All information is subject to change including, but not limited to, artwork, release dates, editions sizes, and retail prices.