By Zach Johnson
For the world's top adventure athletes, the line between triumph and tragedy is razor thin. So, in the crucial moments when life hangs in the balance, what drives them to keep pushing the boundaries of what's humanly possible? The answer to that question can be found in National Geographic's Edge of the Unknown with Jimmy Chin, which hails from Academy Award®-winning executive producers E. Chai Vasarhelyi and Jimmy Chin. Through intimate interviews and archival footage with the world's top big wave surfers, climbers, big mountain snowboarders, polar explorers, and kayakers, the epic 10-part series—debuting Monday, September 5—will give viewers a front-row seat to adrenaline-filled adventures, uncovering how athletes adapt and evolve, even after being confronted by fear, devastating personal loss, and Mother Nature at her worst.
"I've always been really interested in stories about the human potential," Chin says. "I was compelled to tell these stories because I was surrounded by people whom I really admired and was truly inspired by, which is the impetus of this series. These friends and peers are extraordinary, talented athletes—people who have extraordinary stories, who are performing at the top levels of athleticism." Chin adds that he was inspired by the "commitment level" each of the adventure athletes demonstrates. "These aren't sports; these are lifestyles," he says. "People oftentimes have to make extraordinary sacrifices to be able to do what they do, and they face some extraordinary challenges."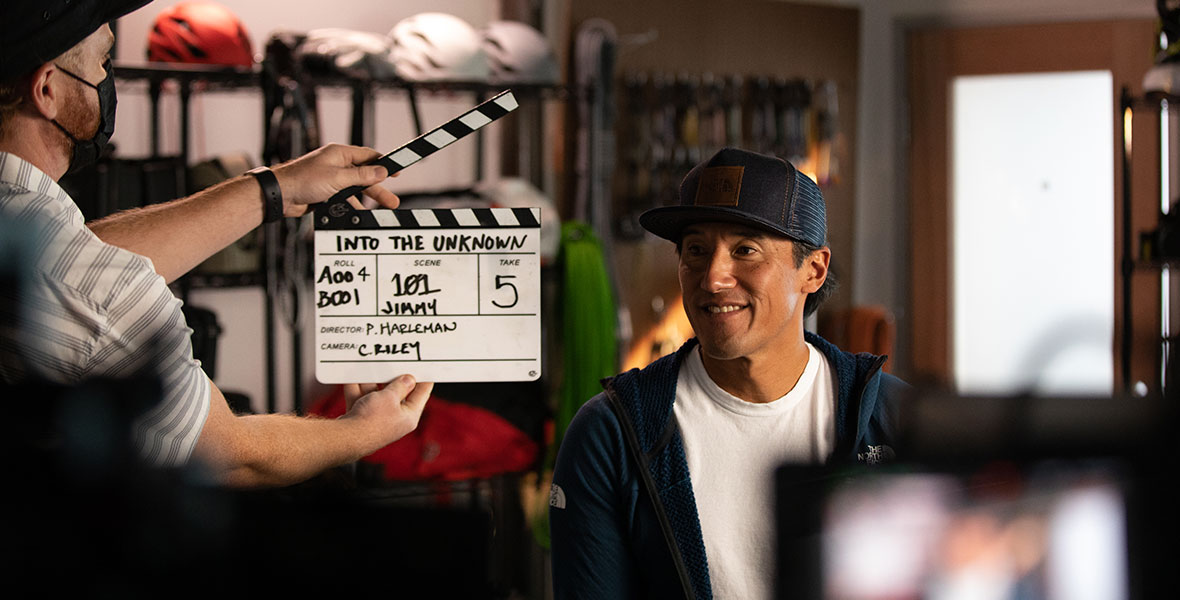 Featured in the series are mountain climbers Conrad Anker and Alex Honnold; big mountain freestyle skier Angel Collinson; big wave surfer Justine Dupont; mountain athlete Will Gadd; big mountain freeride snowboarder Travis Rice; professional whitewater kayaker Gerd Serrasolses; and Chin himself. Chin, of course, knows a thing or two about leading a life of adventure. As a professional climber, skier, mountaineer, longtime member of The North Face Athlete Team, and National Geographic Explorer, he has worked with many of the greatest modern explorers, adventurers, and athletes, documenting their exploits in the world's most challenging conditions and locations.
"Part of what this series examines is this close-knit community, because a lot of the crews have to be world-class athletes," Chin says. "They're not my crew; they're everybody's crew. Travis has his crew. Justine Dupont has her crew. Angel has her crew. These are people who are oftentimes considered family, and there's so much trust involved when you go into these places where the stakes are really, really high."
It's an adrenaline rush, to be sure—one that viewers will be able to experience vicariously at home. "A big part of this series really highlights the joy of what we do: those mystical, transcendent experiences," Chin says. "We go into the mountains to seek out and explore the edge because that's the way that we find those experiences."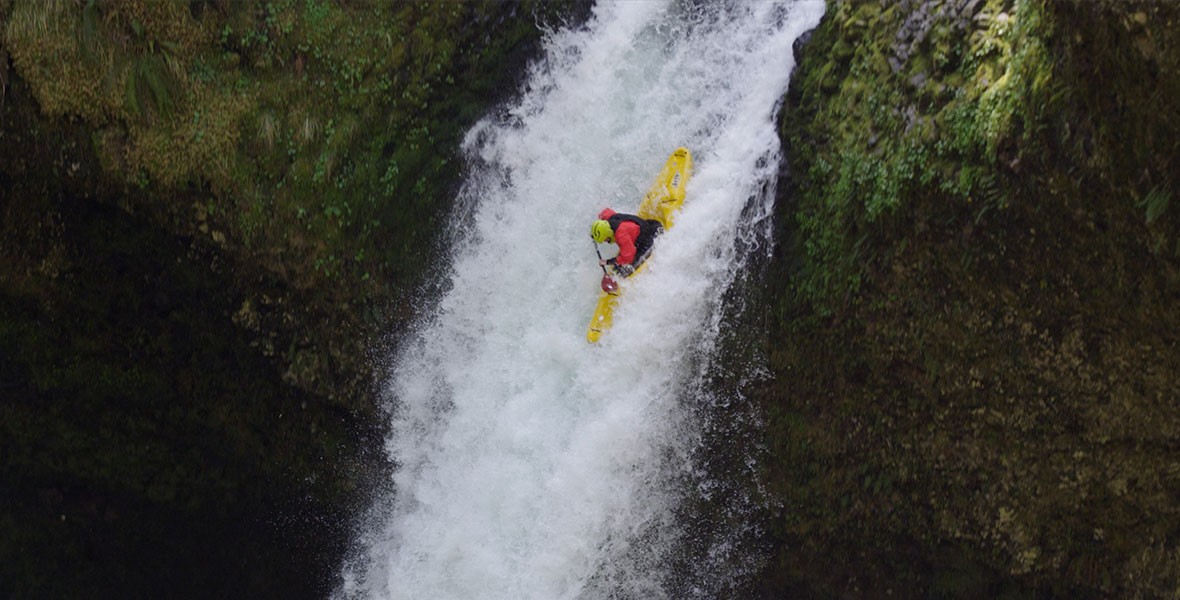 Ultimately, Chin hopes Edge of the Unknown with Jimmy Chin presents a realistic view of the determination and grit required to embark on the adventures seen onscreen. "We want people to understand what the real stakes are, the sacrifices people make, and the challenges people face," Chin says. "Angel, Travis, and Justine, they make the extraordinary look easy—and it's not. Sometimes people forget that. We want to show people what's really happening beyond what you normally see on TV. We want them to see the decisions people have to make, the risks they're assessing, and how they're calculated. Only in that way can people understand the mastery of what we're doing."
Edge of the Unknown with Jimmy Chin premieres Monday, September 5, at 9:30 p.m. ET/PT on National Geographic, and all episodes will be available on Disney+ beginning Wednesday, September 7. The broadcast airings are as follows:
Monday, September 5: "Before Free Solo" (9:30 p.m. ET/PT)
Monday, September 5: "The No Fall Zone" (10 p.m. ET/PT)
Tuesday, September 6: "Fight or Die" (10 p.m. ET/PT)
Tuesday, September 6: "Return to Life" (10:30 p.m. ET/PT)
Tuesday, September 13: "Riding the Avalanche" (10 p.m. ET/PT)
Tuesday, September 13: "Will Power" (10:30 p.m. ET/PT)
Tuesday, September 20: "Eaten by Jaws" (10 p.m. ET/PT)
Tuesday, September 20: "Live Another Day" (10:30 p.m. ET/PT)
Tuesday, September 27: "Deadly Waters" (10 p.m. ET/PT)
Tuesday, September 27: "Hunted in the Arctic" (10:30 p.m. ET/PT)