By Courtney Potter
First-Look Image from Disney's Raya and the Last Dragon
We've been majorly anticipating Walt Disney Animation Studios' Raya and the Last Dragon ever since it was announced at D23 Expo last year… and just this week, we got a peek at an amazing new image from the film!
In a "first look" seen above, we catch a glimpse of mighty warrior Raya and her trusty steed, Tuk Tuk. In addition to this brand-new image, it was also announced that Kelly Marie Tran—who played Rose Tico in two Star Wars films—will voice Raya, joining Awkwafina as the voice of the dragon, Sisu. Don Hall and Carlos López Estrada are directing, with Paul Briggs and John Ripa co-directing. Osnat Shurer and Peter Del Vecho are the producers, and Qui Nguyen and Adele Lim are writers on the project
Long ago, in the fantasy world of Kumandra, humans and dragons lived together in harmony. But when sinister monsters known as the Druun threatened the land, the dragons sacrificed themselves to save humanity. Now, 500 years later, those same monsters have returned—and it's up to a lone warrior, Raya, to track down the last dragon in order to finally stop the Druun for good. However, throughout the course of her journey, Raya will learn it's going to take more than dragon magic to save the world… it's going to take trust.
Raya and the Last Dragon will open in U.S. theaters on March 12, 2021.
5 Fantastic Things to Watch This Weekend
Well, it's here—the final weekend of August. Should you be a fan of all things pumpkin spice and are looking forward to seeing those first glimmers of fall on the horizon, celebrate with some truly great TV/streaming-device viewing from across the worlds of Disney… including the grown-ish All Nighter-ish Marathon on Freeform; a brand-new episode of The Incredible Dr. Pol on Nat Geo WILD; and more. Click here to see what else to expect!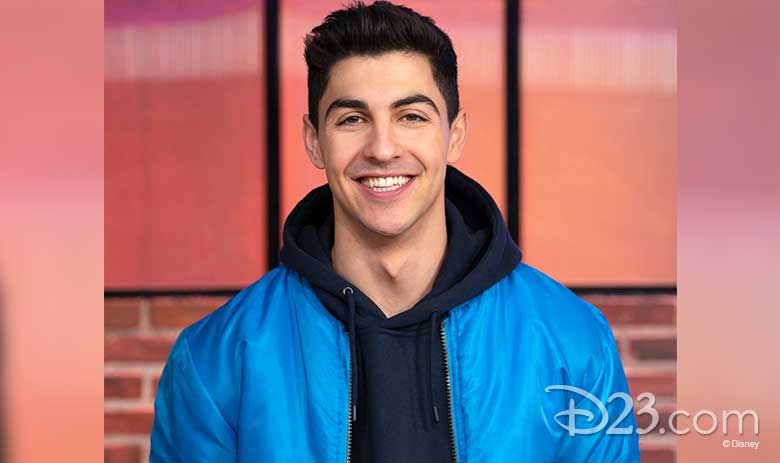 Trevor Tordjman Joins Cast of Disney Channel's BUNK'D
Head's up, campers: There's a ZOMBIES favorite coming your way! Just this week, our pals at Disney Channel announced that multitalented actor Trevor Tordjman will be joining the cast of the uber-popular sitcom BUNK'D for its fifth season, set to begin production at a date yet to be determined.
Tordjman, who had a memorable turn as cheer squad leader and one-time tyrant Bucky in ZOMBIES and ZOMBIES 2—and who also co-hosts Disney Channel's dance competition series Disney Fam Jam—will costar in BUNK'D as Parker Preston, a witty charmer with an inherent likeability, despite the cocky demeanor he's picked up as a member of an ultra-wealthy family. Turns out he's the only Preston who cares about a deed giving descendants of great-great-grandfather Preston a 15 percent stake in Camp Kikiwaka. Now, Parker shows up at Kikiwaka determined to implement over-the-top ideas to make the camp overwhelmingly successful… but it quickly becomes clear that he'll butt heads with Lou (Miranda May) over what success really looks like. The series also stars Raphael Alejandro as Matteo, Will Buie Jr. as Finn, Mallory James Mahoney as Destiny, Shelby Simmons as Ava, and Israel Johnson as Noah.
Look for more info on BUNK'D's upcoming fifth season as it becomes available.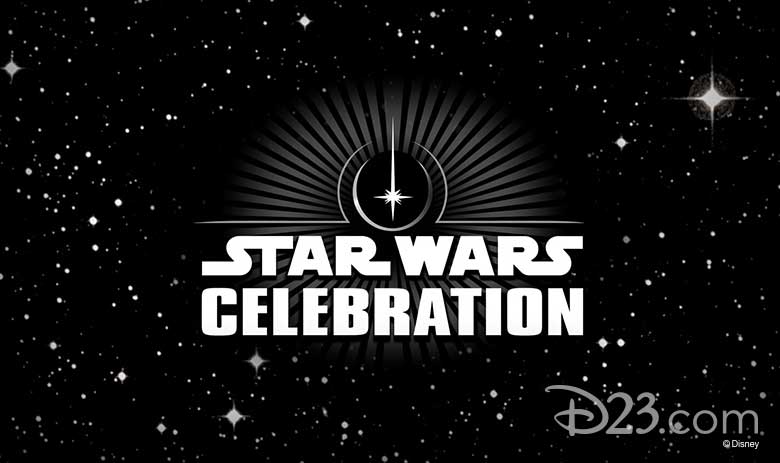 Exclusives Revealed for Star Wars Celebration 2020
Fans of the Force from across the universe may not be able to assemble in Anaheim this year for the always-incredible Star Wars Celebration… but that doesn't mean they (i.e. we) can't celebrate at home! To that end, our pals over at StarWars.com just revealed some must-have items, coming to the Star Wars Celebration Exclusive Merchandise Store.
As a special thank you, all fans who purchased a ticket for the original 2020 event dates will receive three days of early access to the Star Wars Celebration Exclusive Merchandise Store—and even fans who requested ticket refunds can enjoy this exclusive benefit. The early access period begins on Friday, August 28, at 12 p.m. ET over at StarWarsCelebration.com. One of the exclusives is this great Star Wars: The Empire Strikes Back 40th anniversary t-shirt, seen below: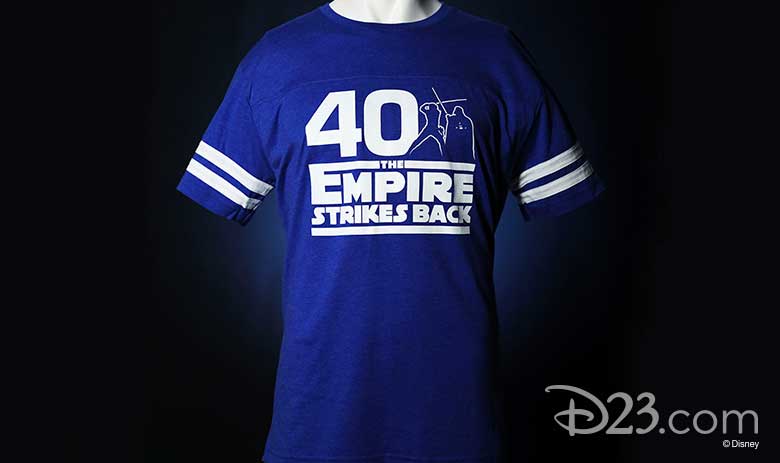 But that's not all! For the first time ever, Star Wars Celebration Exclusive Merchandise will be available to the public—including those who did not purchase a ticket to Star Wars Celebration—at launch! Full, open access to the Star Wars Celebration Exclusive Merchandise Store will begin on Monday, August 31, at 12 p.m. ET on StarWarsCelebration.com. And stay tuned, folks, because there'll be even more Star Wars Celebration Exclusive Merchandise coming later this year.
Visit the Star Wars Celebration Exclusive Merchandise online store for an initial look at all the exclusives… we're whippin' up a batch of Bantha Milk Hot Cocoa and prepping our lightsabers in anticipation of Monday's launch!
ICYMI: Hear from Phineas and Ferb Creators Dan and "Swampy"
With Phineas and Ferb The Movie: Candace Against the Universe premiering on Disney+, D23 recently sat down with Dan Povenmire and Jeff "Swampy" Marsh, the creators of the Emmy® Award-winning animated series, to chat about this all-new adventure. See what they had to say—and find out the true origin of Marsh's nickname—by clicking here.
Check Out This All-New Marvel's Avengers Launch Trailer
It's crazy but it's true—it's almost time to start thinking about holiday gifting. And this recent announcement from Marvel Entertainment might be something to consider for the gamer in your life… Marvel's Avengers is an epic, third-person, action-adventure game that combines an original, cinematic story with single-player and co-operative gameplay. Available next week, the game is playable on PlayStation 4 (Standard Edition, Exclusive Digital Edition, Deluxe Edition, Earth's Mightiest Edition), Xbox One (Standard Edition, Deluxe Edition, Earth's Mightiest Edition), and Steam (Standard Edition and Deluxe Edition). Take a look at the brand-new launch trailer for the game, just released by Marvel Entertainment, above.
From the incredible folks at Crystal Dynamics, Eidos-Montréal, and Square Enix comes Marvel's Avengers—where players can assemble into a team of up to four players online; master extraordinary abilities; customize a growing roster of Heroes; and defend the Earth from escalating threats. Unlock powerful skills, special abilities, and unique gear for each of Earth's Mightiest Heroes, including Black Widow, Captain America, the Hulk, Iron Man, Ms. Marvel, and Thor. Set five years after A-Day, which resulted in death and destruction, Heroes were outlawed; today, the world needs saving—and that's precisely what Advanced Idea Mechanics (A.I.M.) aims to do. But the secret organization, led by George Tarleton, might be doing more harm than good… and it's up to the Heroes to reassemble and save the day.
Look for Marvel's Avengers beginning Friday, September 4!