The wait is finally over: Disney Mirrorverse launches worldwide today! The much-anticipated mobile game that introduces a bold new divergent universe is now available—and D23 Members get an exclusive first look at the exciting, all-new Mirrorverse worldwide launch trailer this morning:
See Disney and Pixar characters like never before—including Ariel, the newest character to enter the Mirrorverse!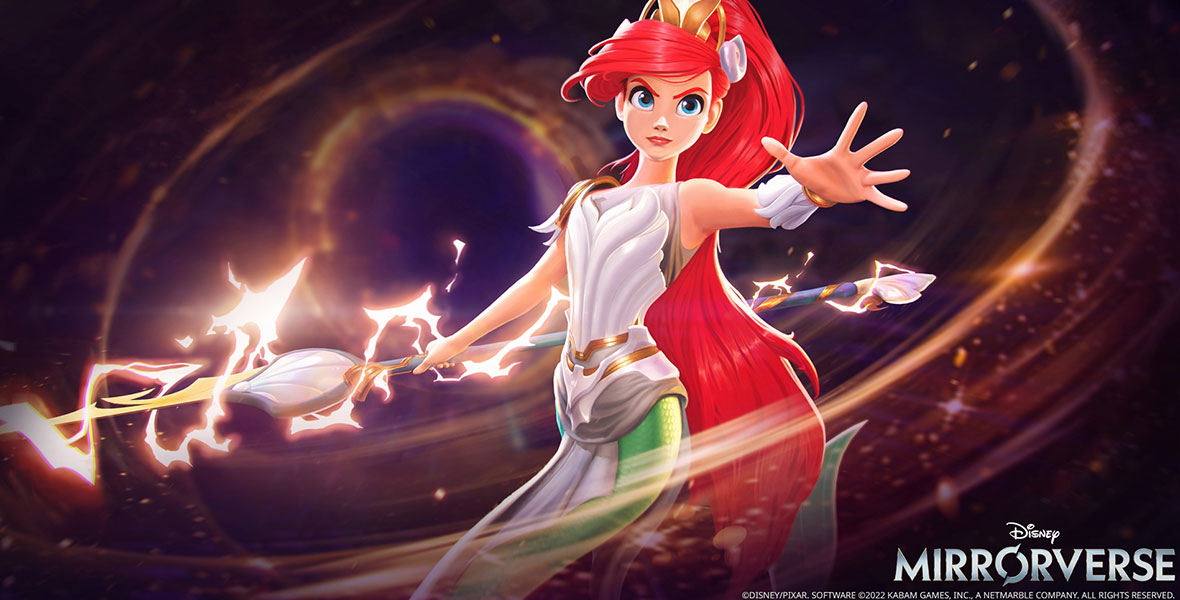 In the Mirrorverse, the courageous sea princess Ariel is the Royal Champion of Atlantica, possessing great inner strength and uncanny adaptability. Her fascination with humans can be distracting, but she never loses her focus as protector of the oceans and inspirer of all the world's creatures.
Take a deeper dive into the Disney Mirrorverse Fan Event starting at 12 p.m. ET/9 a.m. PT today!
Enjoy a behind-the-scenes look at how the Mirrorverse came to be, with character designs, gameplay, and even newer Disney and Pixar character reveals that you won't want to miss.
You can also enter the Disney Mirrorverse Stellar Pack giveaway for a chance to win a box of stellar prizes, including a limited-edition Disney art print, a Disney Gift Card, a Disney Mirrorverse collectible figure from McFarlane Toys, headphones, and more. Enter today using this link!
Disney Mirrorverse is available now to download and play, featuring iconic Disney and Pixar characters that have been evolved in visually dynamic and surprising ways. Play today to receive special limited-time D23 rewards in game, like the Golden Mickey Mouse avatar.
See you in the Mirrorverse!