By Jim Frye
Marvel is making some magic.
The latest film from Marvel Studios has a bit of faith, trust, and pixie… er, magic dust. Sound familiar? Fans of magical storytelling have flocked to Disney films for decades, embracing Tinker Bell, Cinderella's Fairy Godmother, and Mickey Mouse's famous Sorcerer's Apprentice. Now, the wizards at Marvel are breaking open their own brand of magic with their latest cinematic hero, Doctor Stephen Strange.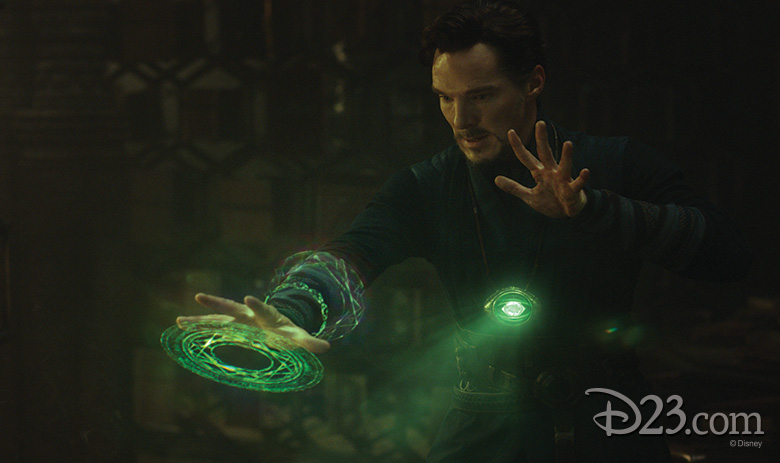 And this doctor is Strange indeed. He's been described as a magician, but that doesn't begin to describe his talents. He's the Master of the Mystic Arts, and he uses a magical amulet and a Cloak of Levitation to give him flight. Marvel's films have thus far grounded most of their action in the real world—even if those worlds happen to be Asgard or somewhere with the Guardians of the Galaxy. Introducing magic, though, is a game-changer.
Scott Derrickson, director of such films as The Exorcism of Emily Rose and Sinister, thinks that magic is a good thing to inject into the Marvel Cinematic Universe (MCU) right now. "I think that Marvel movies need to be mixing it up," he says. "This is a new flavor in the buffet of the MCU."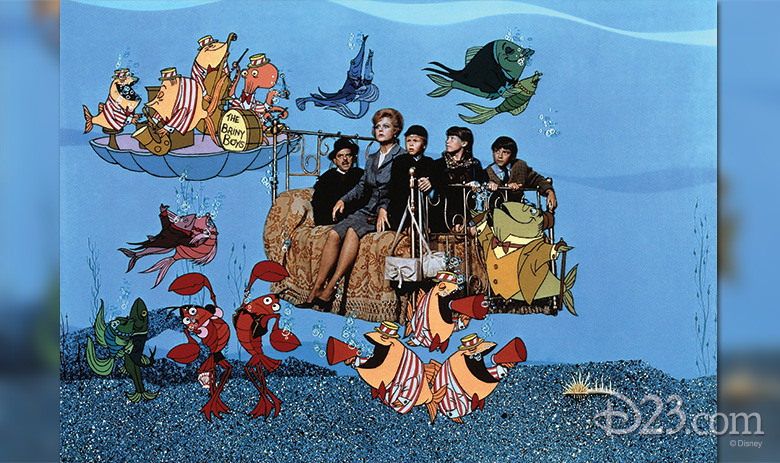 Derrickson is a self-professed fan of films with magical elements. "The first film I ever saw was Bedknobs and Broomsticks," he says, referring to the 1971 Disney classic about an apprentice witch, played by Angela Lansbury, who uses magic to go on fantastic journeys and defend Britain, in much the same way that Doctor Strange apprentices under the Ancient One to develop his own magical abilities to defend the earth against mystical threats. "It made a huge impression on me," he says. "It's a very weird, magical, psychedelic movie. That's probably my favorite of the old Disney movies. That and Fantasia, of course. I love both of them."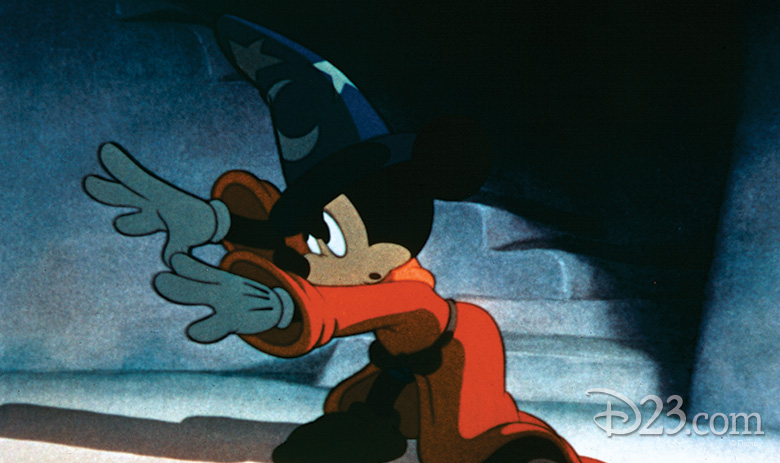 Ah, Fantasia. That's not surprising considering the most famous segment of Walt Disney's beautiful musical masterpiece film is "The Sorcerer's Apprentice" segment, where Mickey Mouse tries out his own magical abilities under the tutelage of the sorcerer Yensid ("Disney" spelled backwards).
Benedict Cumberbatch, who plays the title character in Doctor Strange, also has an affinity for Fantasia. "I love Fantasia," he says. "There's something about the kind of tricky, mind‑bending, other worldly quality of the visuals in that film—the magic of that film. I think we definitely inherited that with this movie [Doctor Strange]. I'm not saying I'm going to be getting mops and buckets of water to be dancing anytime soon. I mean that could happen in the next film. I don't know.
"To me, Fantasia was about the sort of dance of magic, and I find that really different and thrilling," he adds. "I think Disney and Marvel films are the best. They're all magic, really. They just do extraordinary things."
Doctor Strange weaves a magic spell in theaters everywhere November 4.