By Jim Frye
Is there a doctor in the house?
The Marvel Cinematic Universe (MCU) is about to change in subtle—and not-so-subtle—ways. That's because there's a new doctor in town, and his doctor's bag has more than stethoscopes and tongue depressors. He's got a bag of tricks—magic tricks. His name: Doctor Strange, Master of the Mystic Arts.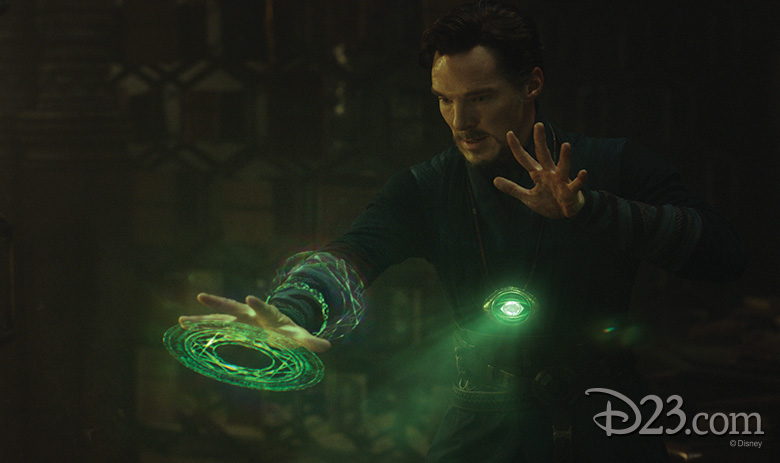 His magic tricks are more than parlor games and sleights-of-hands, though. And Doctor Strange is one of the most visually intriguing movies yet to come out of the MCU.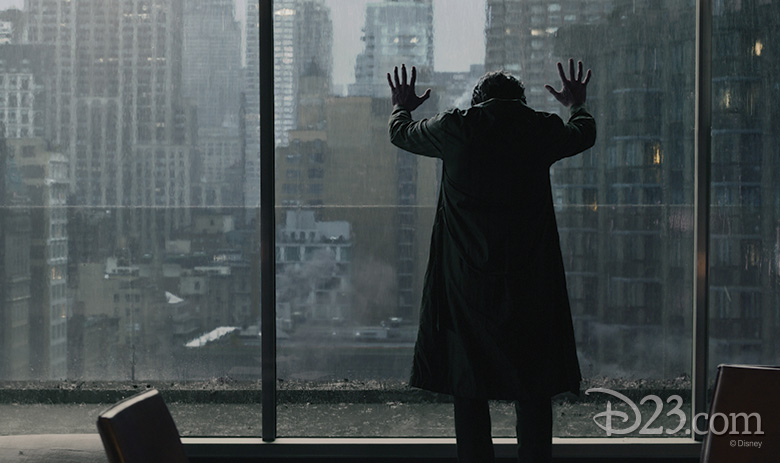 Based on one of Marvel's more "out there" comic series, Doctor Strange is a world-renowned surgeon whose hands are badly damaged in a car accident, destroying his career. His search for healing leads him into strange and magical realms, where he transforms into the Super Hero we'll see in November's big-screen release. In the comics, he does interact with the other Marvel Super Heroes. He gets chummy with Spider-Man, faces off against the Hulk, and eventually teams up with Earth's Mightiest Heroes, the Avengers. But for the most part, Strange is a very unique character.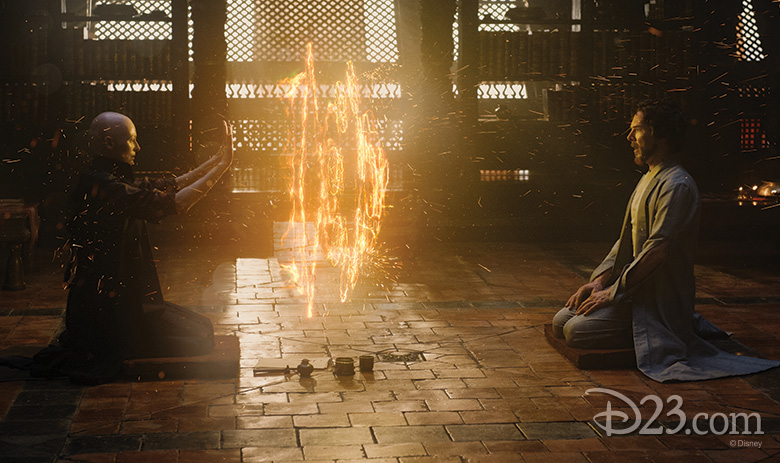 Where does he fit into Marvel's ever-expanding stable of blockbuster films? Director/writer Scott Derrickson says that the character of Doctor Strange—played by Benedict Cumberbatch—is on a spiritual path of growth, and it's like nothing fans have ever seen. "We're doing visual things that haven't been done before," he says. "It's all unusual, weird and surreal. Even the fighting is in the context of magic."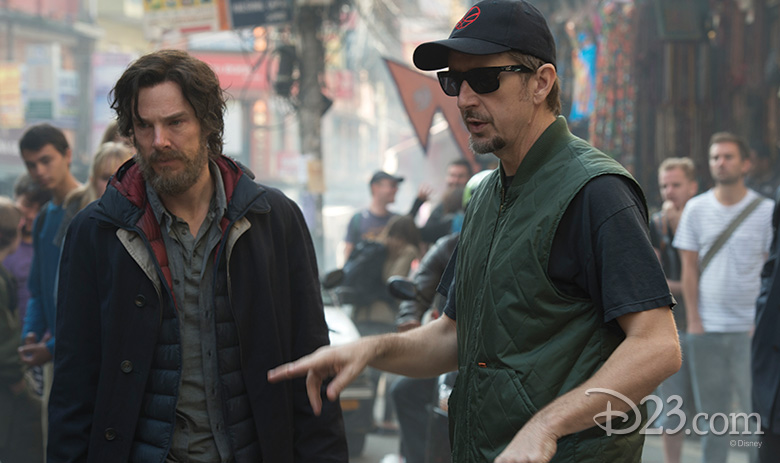 Derrickson continues: "This is a new flavor in the buffet of the Marvel Cinematic Universe. The spiritual aspects have to do with personal growth and the supernatural and dimensions outside of ourselves. That's where the idea of unique personal evolution and growth combined with the fantastical and supernatural and otherworldly. That is the essential DNA of Doctor Strange."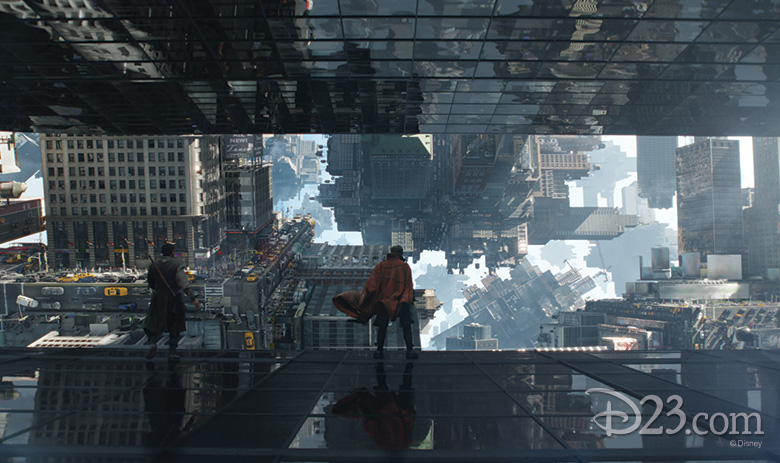 "This movie is really a stand-alone origin story," Derrickson says. "The character will venture out into the MCU, but there were no restraints on me to create a film that would graft into that universe. It's tonally very different than all the other movies. It's visually very different than all the other movies. And it certainly is the creation of a character that's going to belong in that universe, but it was not part of the challenge to me to fit into that world at all… I was free to make the world of Doctor Strange, as inspired by the comics. And the comics were that way, too. The [Doctor Strange] comics were a weird off-shoot of the Marvel comic universe. And it broke open a lot of things for the comics in the same way that I hope this film will break open other dimensions and expand the Marvel Cinematic Universe in the use of visuals and the Marvel multiverse. I think that's the intention."
In addition to Cumberbatch, Doctor Strange stars Tilda Swinton, Chiwetel Ejiofor, Rachel McAdams, Mads Mikkelsen, and Benedict Wong. Audiences can get caught up in the magic on November 4.