By Jocelyn Buhlman
As Walt Disney Feature Animation prepares to release it's latest adventure, Moana, in theaters November 23, fans eagerly await the release of the movie's soundtrack. Part of the magic of Disney animated films is the music that transports us to far-off places such as the plains of Africa, the coast of Hawaii, or even the bustling streets of Zootopia, by Disney Legends including the Sherman Brothers or Alan Menken and Howard Ashman. In Moana, some popular musicians help set the musical scene—and this isn't the first time Disney has employed established musicians to craft Disney magic. Do you know what other musicians have had us singing along in theaters? Read on to find out!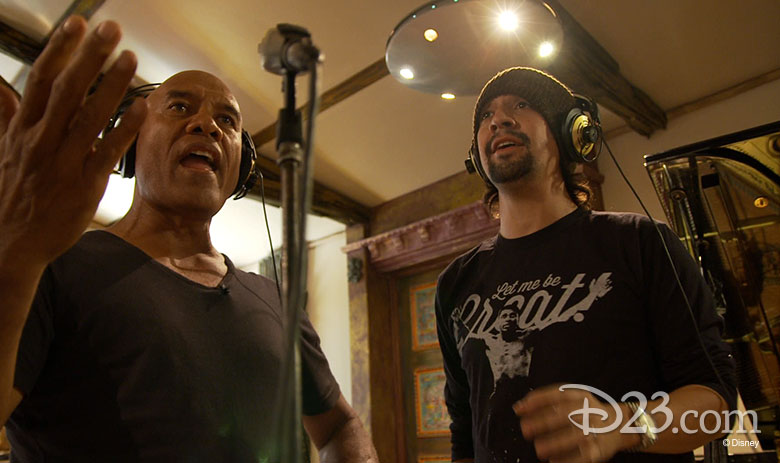 Lin-Manuel Miranda & Opetaia Foa'i , Moana (2016)
You're probably already familiar with some of Moana's soon-to-be iconic songs, such as You're Welcome, performed by Dwayne Johnson, or How Far I'll Go, covered by Alessia Cara. As you wait for your chance to finally meet Moana, take the time to meet the magic-makers behind the movie's music: Lin-Manuel Miranda and Opetaia Foa'i. Miranda already has the world turned upside-down from his smash hit Broadway musical, Hamilton, and will be starring in Disney's Mary Poppins Returns alongside Emily Blunt. Foa'i is the leader of the South Pacific Fusion band Te Vaka, which celebrates the musical styles of the South Pacific and New Zealand, along with Foa'i's own Tokelauan, Tuvaluan, and Samoan heritage. Opetaia brought this passion and love of his heritage into his work on the songs for Moana, using the music to share the wayfinding history of the people of the South Pacific.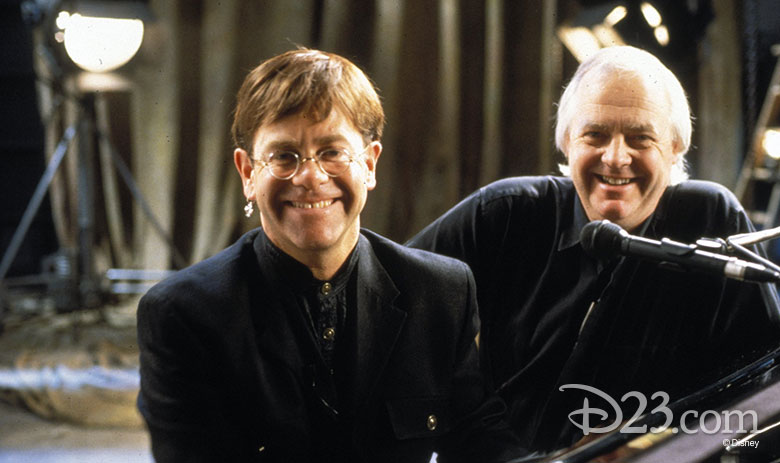 Elton John, The Lion King (1994)
The Lion King is one of Disney's most acclaimed animated features, and the experience of the movie would not be the same without its amazing soundtrack, with lyrics by longtime Disney collaborator Tim Rice and music composed by rock 'n' roll legend Elton John. This is probably one of Disney's most notable collaborations, not only producing songs that influenced generations (how many cats have been hoisted into the air while their owner belts out the lyrics to Circle of Life?), but holding the distinction of being the only Disney animated feature to have a soundtrack certified Diamond by the Recording Industry Association of America. The soundtrack really felt the love with accolades from the Academy Awards® and the Grammys.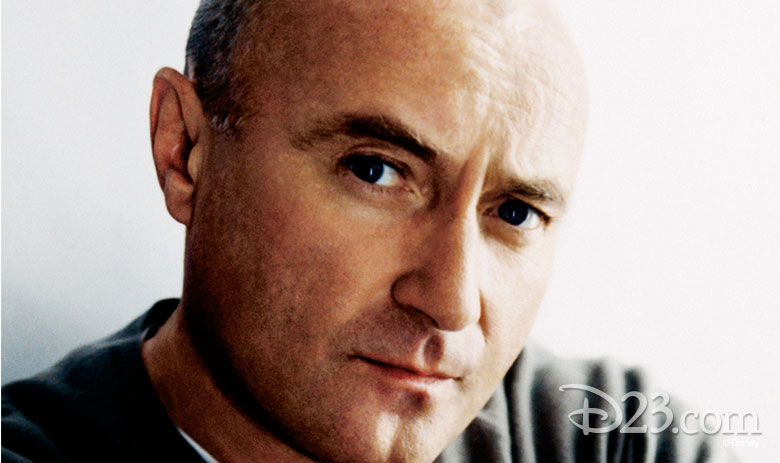 Phil Collins, Tarzan (1999) & Brother Bear (2003)
This famous rock star liked writing songs for Disney so much he did it twice! His work on the soundtrack for Tarzan was notable not only for the multiple awards it won, but also because Collins recorded his vocals for the soundtrack in five different languages, including French, German, and Italian. His work with the Tarzan soundtrack was so successful that he was asked to write the music for another Disney animated feature, Brother Bear. For that soundtrack, his performances of the songs were joined by Tina Turner and the Blind Boys of Alabama. His song Welcome continued its legacy beyond the film as the theme for Disneyland's Walt Disney's Parade of Dreams, the parade which celebrated Disneyland's 50th anniversary.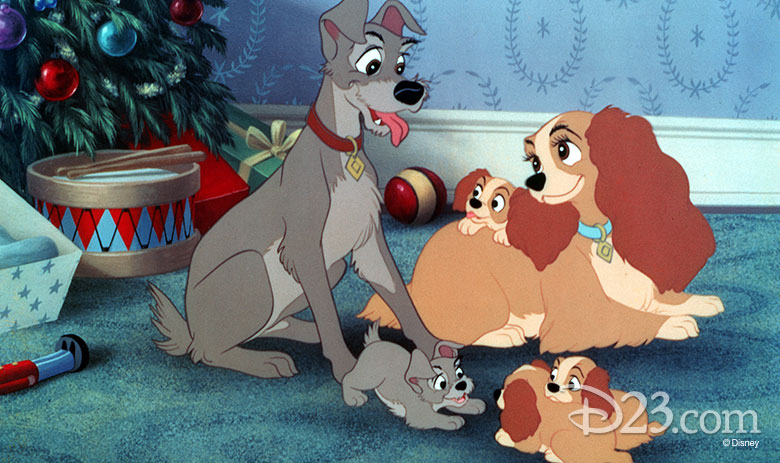 Peggy Lee & Sonny Burke, Lady and the Tramp (1955)
Lady and the Tramp is remembered for featuring the distinctive vocal stylings of American icon Miss Peggy Lee, both in voice acting and in the film's soundtrack. Besides voicing Lady's owner, Darling, and the vivacious pound pup Peg, Peggy Lee teamed up with Sonny Burke, leader of the jazz big band The Duke Ambassadors, to pen the film's musical numbers. Along with her memorable performance of He's A Tramp in the film, Peggy Lee is an award-winning singer and songwriter, known for her classic takes on songs like Fever, Why Don't You Do Right, and Is That All There Is? Sonny Burke was a bandleader for recordings by artists like The Andrews Sisters, Ella Fitzgerald, and Bing Crosby. Together this iconic team created a soundtrack guaranteed to give you a Bella Notte of good music.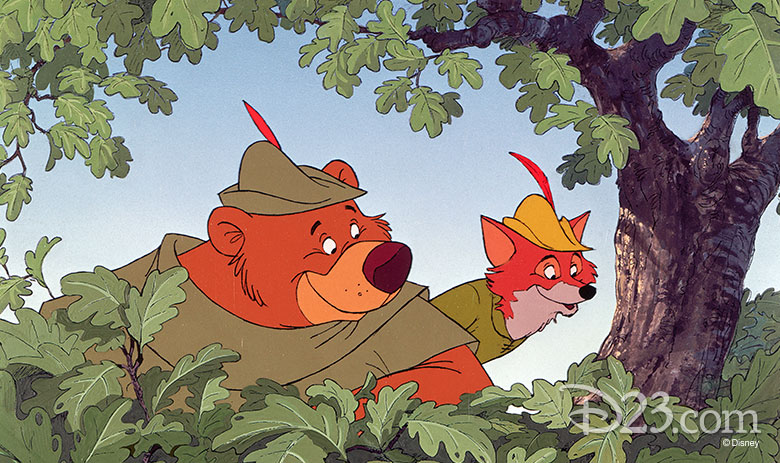 Roger Miller & Johnny Mercer, Robin Hood (1973)
Oo-de-lally! The fun and folksy songs of Robin Hood are part of the movie's charm that keeps it beloved in the hearts of Disney fans everywhere. The sensational soundtrack makes sense when you consider that two of its writers were composers and performers of some classic songs. Roger Miller, songwriter and voice of roaming rooster bard, Alan-a-Dale, is responsible for penning and performing hits like King of the Road and England Swings. He combines his songwriting talents with Johnny Mercer for the silly number The Phony King of England, which captures the antics of Robin Hood and his merry men perfectly. Johnny Mercer is not only the founder of Capital Records, but also an Oscar-award winning songwriter, penning classics such as Moon River, Goody Goody, and Hooray for Hollywood. With a team like Miller and Mercer, it's no wonder we're still whistling along to the songs from Robin Hood today.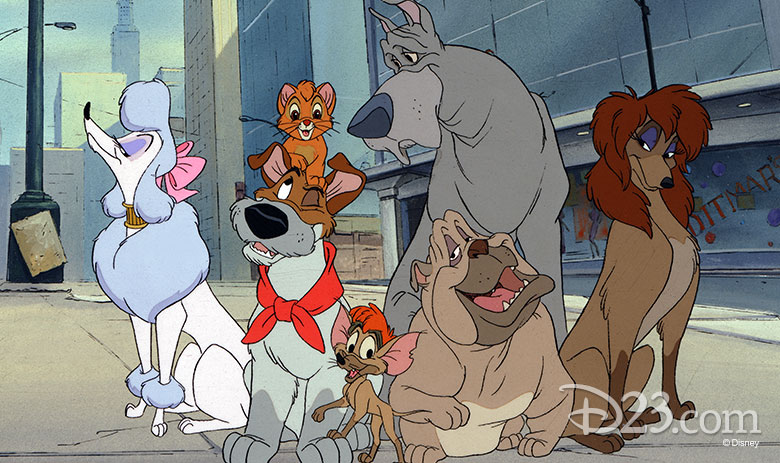 Barry Manilow, Oliver & Company (1988)
Oliver and Company's soundtrack created many notable Disney moments. Besides being the first Disney film employing lyricist and Disney Legend Howard Ashman, the movie also features a soundtrack composed and performed by famous musicians. You might already know that Billy Joel voices street-smart terrier Dodger and preforms some of the soundtrack's most well-known songs, but did you know that Barry Manilow helped write a song for the soundtrack? He helped write the song Perfect Isn't Easy, the number performed by Georgiana, the spoiled poodle voiced by performing powerhouse Bette Midler. The star-studded soundtrack helped give Oliver & Company a modern, city-life feel to the classic tale of Oliver Twist.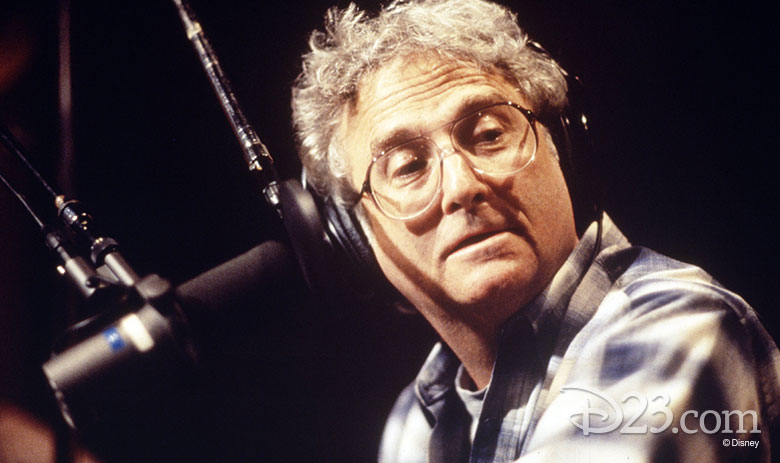 Randy Newman, The Princess and the Frog (2009)
Randy Newman had been crafting songs for our favorite films long before taking us down to New Orleans for The Princess and the Frog. He also created the soundtracks for all three Toy Story films, plus the music for A Bug's Life; Cars; Monster's, Inc.; and Monster's University. But even beyond the world of Disney Animation and Disney-Pixar, Randy Newman is influential to the world of rock 'n' roll as both a songwriter and a performer, known for hits like I Love L.A. and It's a Jungle Out There. Disney has certainly got a friend in this influential songwriter.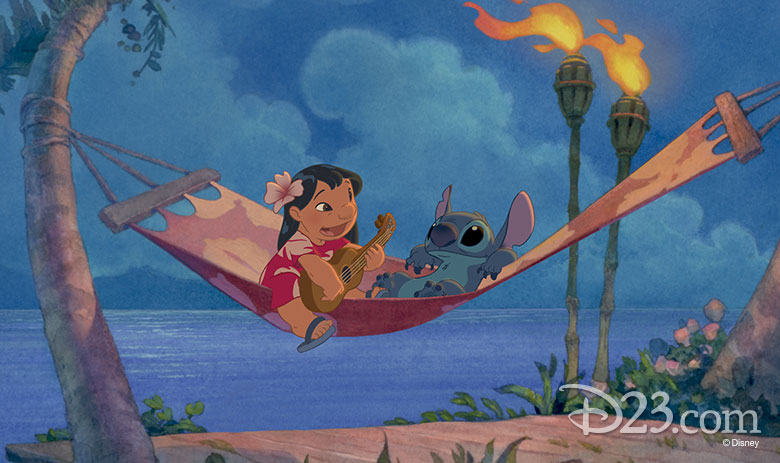 Elvis Presley, Mark Kealiʻi Hoʻomalu, Lilo & Stitch (2002)
One of the most memorable things about this movie's lovable heroine, Lilo, is the six-year-old's precocious passion for a certain King of Rock 'n' Roll. While all the Elvis songs used in the film were previously released singles, the charm of the film is the uniqueness of a Disney animated feature using classic rock songs to punctuate the adventures of a girl and her alien. Original songs for the film also got a helping hand from Mark Keali'li Ho'omalu, a Hawaiian chanter who provided the movie with two beautiful sequences, He Mele No Lilo and Hawaiian Roller Coaster Ride. Although both artists feature very different sounds, Lilo and Stitch's most beloved sequences are made truly magical with music.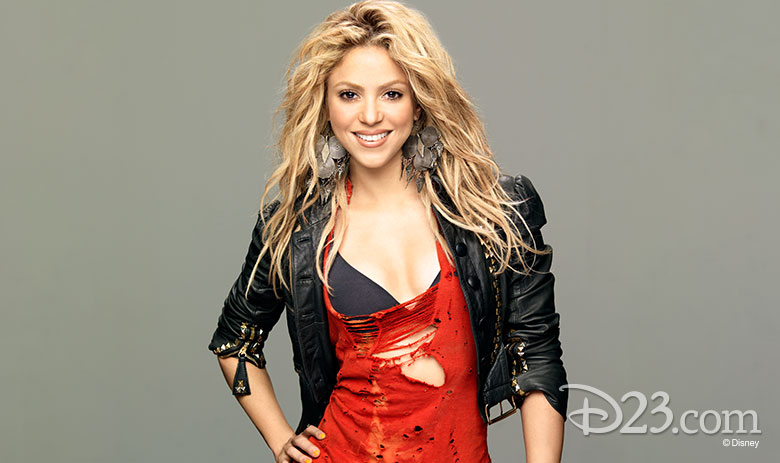 Sia Furler, Zootopia (2016)
You may already know that Zootopia's famous popstar, Gazelle, is voiced by musician Shakira, but did you know that another famous top-40 artist helped make Gazelle's catchy single, Try Everything, come to life? Sia Furler, better known by just her first name, not only performs catchy songs that we know and love, but also writes pop hits for many famous musicians, such as Rihanna, Beyoncé, and… Gazelle! With Sia writing and Shakira performing, no wonder that uplifting theme from Zootopia has us tapping our toes, paws, claws, or whatever we have, to the beat!