In 1986 John Lasseter made a decision that would not only forever change his life, but also the face of animation. He was working at Lucasfilm in the Computer Graphics Group when owner George Lucas decided to sell the division to Steve Jobs. He was given a choice, stay with Lucasfilm and work at Lucas' visual effects company, Industrial Light & Magic, or take a chance on the offshoot. Even though John had tremendous admiration for George Lucas and his work on the Star Wars films, the decision was a simple one. "I went with the new company," John recalls. "There was no question—it was going to be something really special." That something special was Pixar and under John and Ed Catmull's leadership it would revolutionize the art form of animation with its groundbreaking computer technology.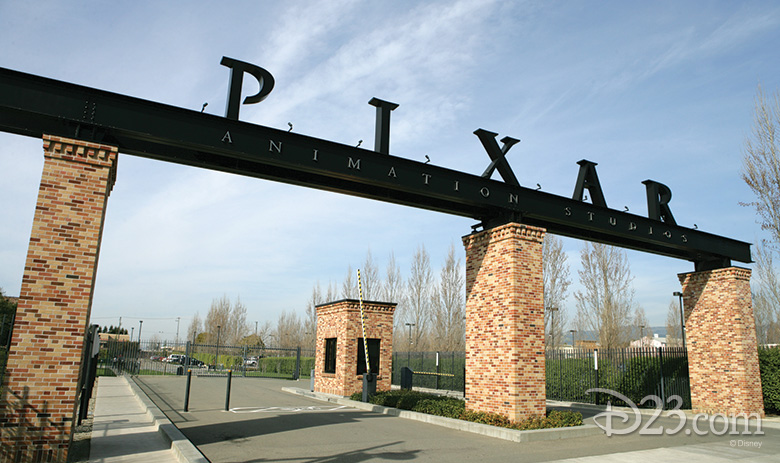 This month, Pixar—the studio that masterminded modern animated classics such as Finding Nemo, The Incredibles, Cars, Wall•E, last year's Inside Out, and, of course, the film that started it all, Toy Story—celebrates its 30th anniversary. In honor of this incredible milestone, John takes D23 on an exclusive stroll down memory lane and talks about some of his own personal highlights from the last 30 years.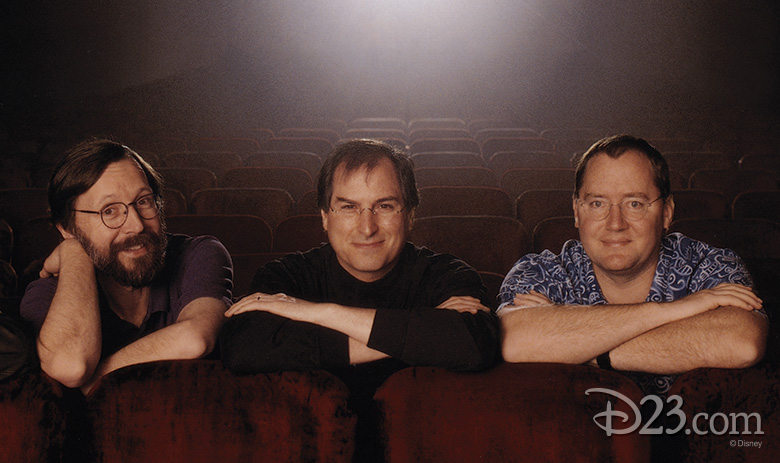 "Ed had a dream to do an animated feature film with computer animation one day, and that's why I was there," John says about his longtime collaborator and Pixar co-founder's influence. "I loved animation but I was so excited about the idea of doing computer animation. We knew that it could be something great in the feature film world." Great, indeed. Over the past three decades, Pixar has produced some of the most beloved, critically acclaimed, and hilarious films of all time, raking in nearly $10 billion at the box office and picking up 15 Academy Awards®—and a whopping 55 Oscar® nominations, in total—along the way.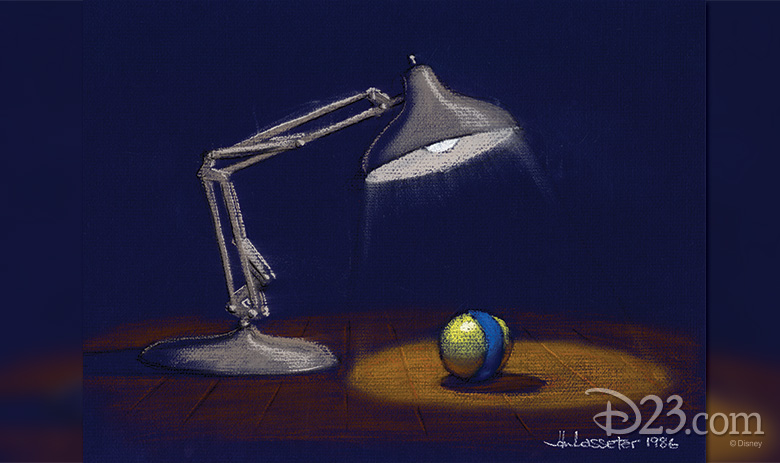 But before Pixar was breaking records at the box office, it was breaking ground as a technology company. The invention of the Pixar Image Computer, which was capable of producing higher-resolution images, and other advancements in motion blur, complex flexible characters, and hand-painted textures were rapidly changing the look of animation. Short films such as John's directorial debut, Luxo Jr., and Tin Toy, which was the first computer-animated film to receive an Oscar for Best Animated Short in 1988, were starting to get people's attention. Then in 1989, the company released its RenderMan software, which would go on to become the industry standard for computer graphics in film.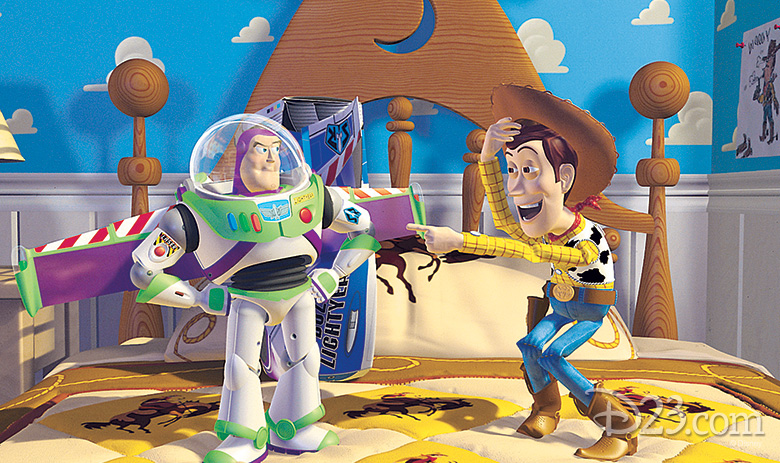 Perhaps the biggest turning point in Pixar's history came in 1991. Disney and Pixar announced plans to make and distribute the first-ever feature-length computer animated film. "It was as we started developing Toy Story in 1991 and working towards its release in 1995, when we really saw that the future of Pixar is as an animation studio," John points out. "And so right after Toy Story came out, Steve took Pixar public as Pixar Animation Studios. I felt very proud of that, that Steve came around from hardware and software to seeing the potential and the value and how cool doing computer animation could be. And he really bet the whole company on that."
The decision paid off in spades for Pixar and audiences. Can any of us imagine a world without Woody, Buzz, and the gang, or Lightning McQueen and Mater? What about those wonderfully weird monsters Mike and Sully? All these characters and so many more have become part of the fabric of our lives, and a beloved part of Disney experiences, too. Spend a day at any Disney park around the world or on a Disney cruise ship and you're bound to bump into one of your favorite Pixar characters. "I took my family to Walt Disney World right after Toy Story had come out," John remembers fondly. "I heard they were doing a small parade with Toy Story characters. To have our characters there represented in such a big way and have them come alive was really, really special."
The same trip provided John with yet another unforgettable moment. "We were flying back from Orlando and as we were getting off the plane there was a little boy with his mom standing there at the gate waiting for his dad and he was holding a Woody doll. My sons, who were little at the time, go, 'Dad, Dad, look!' [That trip] was the first time I'd seen a character—I had created—outside of our studio or at Disneyland or Disney World. And the look of pride and excitement that he had to show his dad this toy of his was really special. And I realized at that moment, that character didn't belong to me anymore. It belonged to him."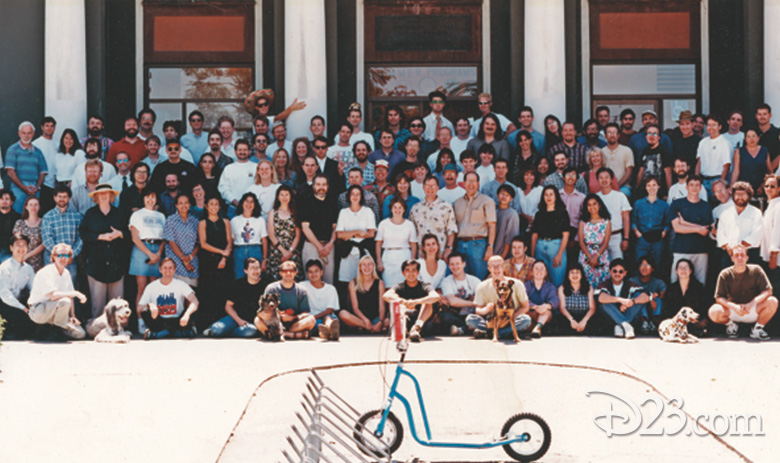 John thinks about that moment often. He says it's why Pixar keeps doing what they do—creating heartfelt films about the shared human experience. This summer's hugely anticipated Finding Dory and the studio's slate of upcoming films, which includes Cars 3, Coco, Toy Story 4, and The Incredibles 2, will certainly provide us the belly laughs and tug-at-our-heartstrings moments we've come to expect from Pixar. "When I think of the highlights of 30 years, those are the kinds of moments [I remember], because it really means that you've touched people, you've created a character that really entertained someone or really touched someone to where it's now a part of their life. It's a part of their family. That's really what makes a Pixar film. I think that's it. It's that love of technology, that love of great storytelling, and that love of deeply entertaining the audience of all ages. And that all comes together so each movie is like nothing you've ever seen before."
We couldn't agree more. Congratulations on 30 years, Pixar!
To watch an exclusive video with John Lasseter talking more about Pixar's 30th, visit TheWaltDisneyCompany.com.