Every few seconds, a pastel-colored clamshell glides into a melodious room of spinning starfish, dancing crustaceans, and instrument-playing sea dwellers in Under the Sea ~ Journey of the Little Mermaid at Walt Disney World. More than 20 years after The Little Mermaid's film release, timeless Alan Menken songs ("Under the Sea" and "Kiss the Girl," to name just two) are still guiding guests through the young mermaid's love story. That film's soundtrack was the composer's first undertaking at Disney, and since then he has added his flair to such sing-along animated favorites as Beauty and the Beast, Aladdin and, more recently, Tangled. From on-screen classics and Broadway stage hits to music heard at Disney park attractions, Alan's iconic songs have become part of our world.
Alan's diverse soundtrack canon is filled with such treasured songs as the hilarious "Friend Like Me" from Aladdin, the heart-wrenching ballad "If I Can't Love Her" from Broadway's Beauty and the Beast, and the No. 1 Billboard pop-chart smash "A Whole New World" from Aladdin. He also wrote original music for ABC's Galavant, and will be providing the score for the upcoming Beauty and the Beast live-action film, which will include new recordings of the original songs written by Menken and three-time Oscar winner Tim Rice (The Lion King), as well as several new songs. It's hard to say whether you would call Alan Menken a Hollywood, Broadway, or pop-music composer. He's mastered them all. And one thing's for sure: We're glad he did.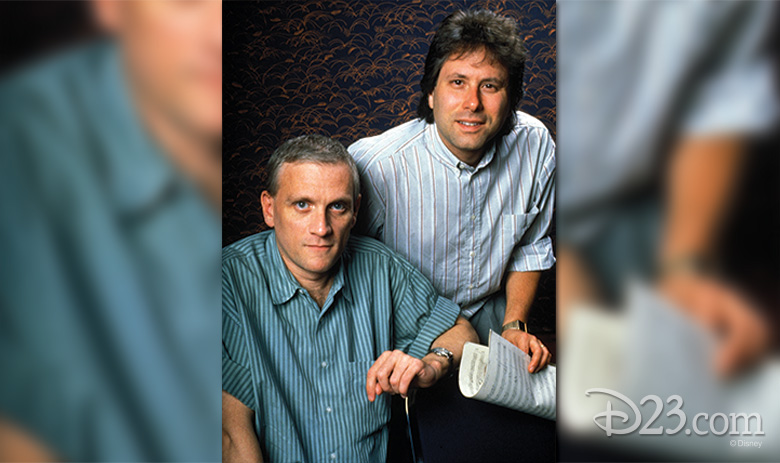 D23: What was the first musical you composed?
Alan Menken: Howard Ashman and I wrote our first musical together in 1979. It was God Bless You, Mr. Rosewater, and it was based on a book by Kurt Vonnegut. At that point in our lives, I was a struggling Off-Broadway composer. It got very nice reviews but didn't run.
What show put you on the map as a composer?
A musical about a man-eating plant. And until we got the right tone, people thought we were out of our minds. Little Shop of Horrors just amazed us. It was this big green gold mine, and it opened Off-Broadway at the Orpheum and then toured all over… it was a fantastic success.
How did you eventually get involved with Disney?
I have Howard to thank for that. We had the assignment to make animated movie musicals that could sit on the shelf alongside Pinocchio, Snow White and the Seven Dwarfs, and Cinderella. It was a great turning point in my life. What really got me excited was that I was getting back together with Howard. So The Little Mermaid was our follow-up to Little Shop of Horrors. And it knocked us over with what a success it was.
Were you surprised when you won at the Oscars®?
Yes, but it was tinged with sadness. I won an Oscar, and Howard and I won another. And he said, "I'm really happy tonight, but when we get back to New York, we really have to have a talk." When we got back he said, "I'm sick, I'm HIV positive." And it was a death sentence then. We wrote Beauty and the Beast under the shadow of his illness.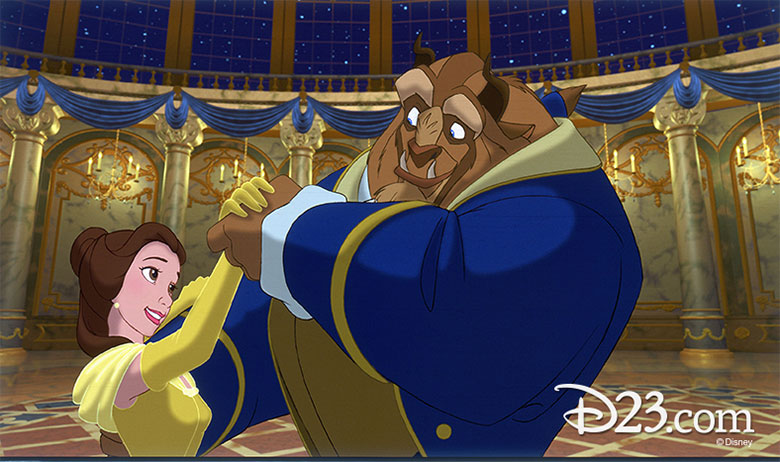 What was it like working on Beauty and the Beast?
It was an amazingly intense experience, and we had some wonderful times. There was an opening number that we wrote, and it was seven minutes long. It introduces the characters and has Belle walking through the town, and Howard said, "Are we crazy? We can't send this out." But finally we sent it. And of course they liked it.
Were any of the songs from Beauty and the Beast particularly challenging?
We worked really hard on "Beauty and the Beast." It's interesting how the simplest song takes the most time and is the hardest. We wrote this song and then we did two demos: a pop one and another that was much more theatrical.
Was Angela Lansbury excited to be a part of the film?
Well, we sent the wrong demo, the pop version, to Angela Lansbury and so she at first said, "no thank you. This is not for me." But when we sent her the movie version, she really got what we trying to create.
What was it like working with Angela Lansbury in the studio?
Going to the RCA Studios with Angela Lansbury to record "Beauty and the Beast" was one of the greatest experiences of my life. She recorded it in one take.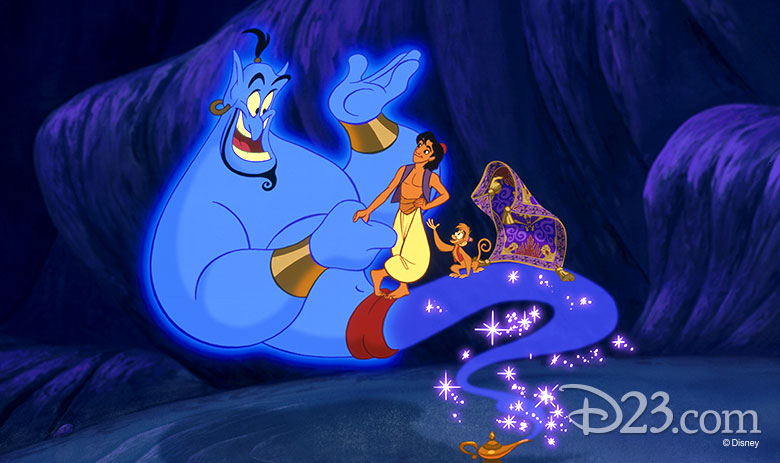 Did you ever work on multiple features at the same time?
They were all intermingled. In between The Little Mermaid and Beauty and the Beast, we had started Aladdin.
Did the films ever change much during production?
We did a version of Aladdin that was very different from the one that ended up in the movie. Aladdin had a mother and he had these pals, Babkak, Omar, and Kassim. They were a street band of musicians.
Speaking of Aladdin, what was it like working with Robin Williams?
He was great, and he worked hard. He came in the studio and sang every note just the way I wanted. And then we set him free and let him improvise, and it was just craziness. Both "Friend Like Me" and "Prince Ali" were track after track of pure brilliance.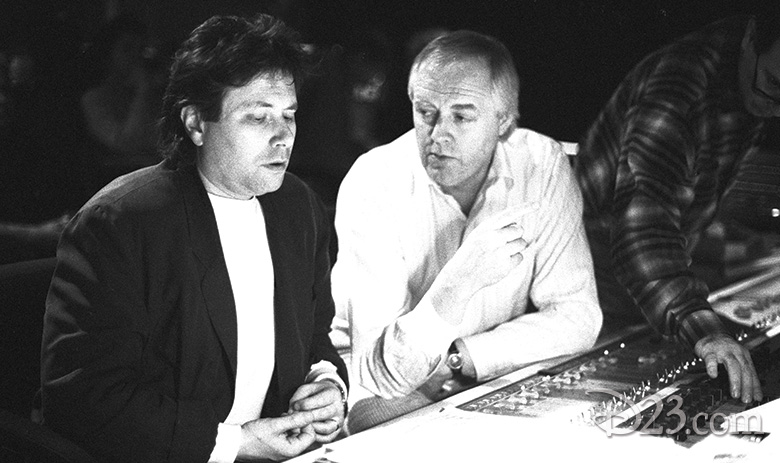 What was it like working with Tim Rice on Aladdin?
I was really afraid after Howard passed that my career was going to be over. But then Tim, who wrote Jesus Christ Superstar, Evita, and Joseph and the Technicolor Dreamcoat, wrote a song for Aladdin that changed both our lives.
You are referring to "A Whole New World?"
Yes. I gave him a dummy lyric and a title: "The World at My Feet." And Tim very wisely changed it—because "feet" in the ballad didn't suit it—to "A Whole New World." And we won two more Oscars. I was starting to think that this is how it works. You do a project and you get a pair of these things.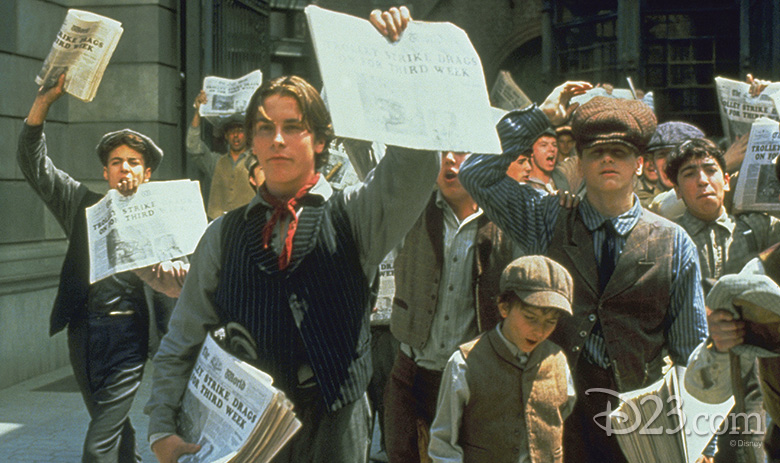 About that same time, you worked on the live-action film Newsies. What was that like?
I was offered to do a wonderful live-action musical about this newsboy strike. The movie only did 2.6 million at the box office, and it was a total failure. I remember having breakfast with Jeffrey Katzenberg and saying, "Well, we just have to do more ads." He said, "Menken, I could take 10 million dollars and throw it up in the air right here on Doheny Blvd., and it would do just as much good."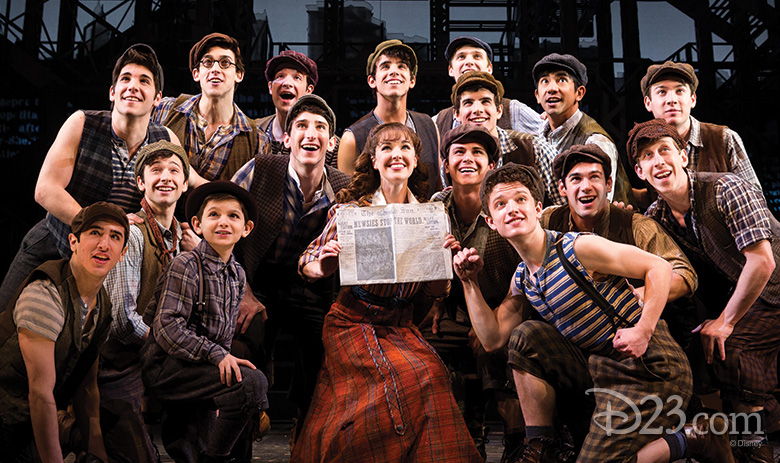 How did you feel when Newsies became a success on Broadway?
Well, I got a Razzie Award for the film, but then with the Broadway show, I got a Tony.
What was it like during the time that Disney was developing its Broadway presence, starting with Beauty and the Beast?
I had a little trepidation about this, but my fears were ungrounded. We had a great team and Tim Rice rode in to the rescue and helped finish the score that I started with Howard. And one of the benefits was that we got a song for the Beast finally: "If I Can't Love Her." And five years into the run, Toni Braxton came into the role, and Tim and I wrote a new song especially for her—which is very rare so far into a show's run—called "A Change in Me."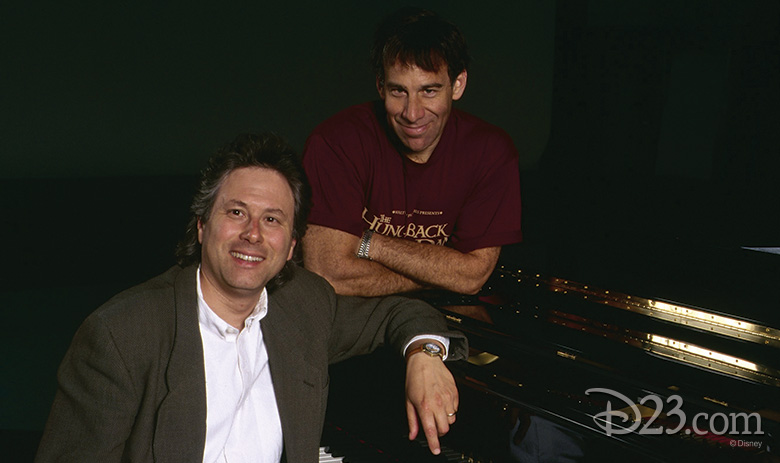 What was it like working with Stephen Schwartz, who is now famous for Wicked on Broadway?
He was big on research and so we had a song in Pocahontas that used the Native American language, but it was cut. It was called "In the Middle of the River." But "Colors of the Wind" was a gorgeous ballad, and I won two more Oscars.
Are there any films that you worked on that never made it into theaters?
I was working on a prequel to Who Framed Roger Rabbit called Who Discovered Roger Rabbit. This was my first project with Glenn Slater, who now, since then, I have worked with on so many projects. The style of the music in the film was supposed to be a tribute to old Hollywood music.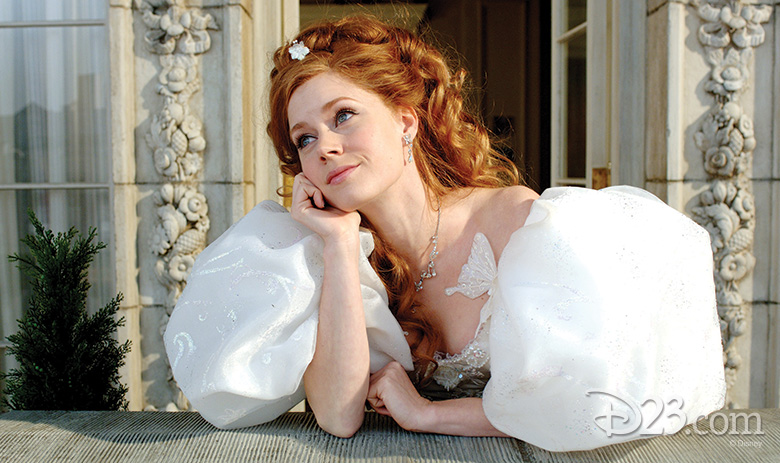 Enchanted was almost shelved, too, right?
Sometimes projects get funny twists and turns. They are green-lit and then they go back into development. Enchanted was a project like that. I wrote a song for a big opening number and then days before the recording, they pulled the plug on it. They were looking for someone to hire who could parody Alan Menken music. But they couldn't find anyone, so thank god they hired Alan Menken. So I did a parody of Alan Menken.
You also wrote a song for the Disney park attraction Sinbad's Storybook Voyage at Tokyo DisneySea.
Glenn Slater wrote it with me. One thing I learned about writing these songs for these rides was you have one room that meets up against another. You can't add a key change because the music will clash as the boat is going through. So it is a skillset. I wrote "The Compass of Your Heart."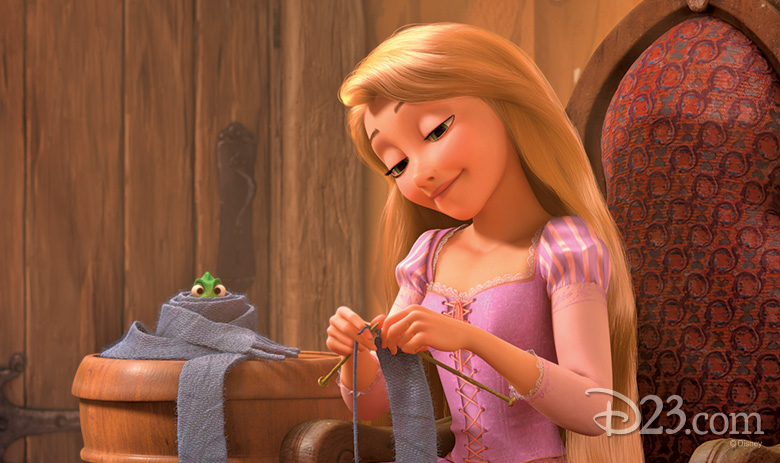 Have you ever had a song change completely from your original idea?
"When Will My Life Begin" from Tangled is the same tune it's always been, but the words changed quite a bit. The song that Glenn and I first wrote was called "What More Could I Ever Need" and was all about how Rapunzel feels completely complete in the tower; but of course she doesn't know what is outside the tower. We wanted it to be this exuberance. We then decided that we wanted her to have more of a yearning.
How did it feel to become a Disney Legend in 2001?
It's something that makes me extremely fortunate and grateful. I just want to be a person, like Disney fans, who loves the history of Disney, loves to contribute, and loves to be a part of it. I'm really glad people find what I do special.
Did you ever think that you would be such an important part of the Disney family?
I've loved the whole sensibility of the Disney Company since I was a child—the stories, the movies, and the books. It is so universal and so supremely American. I never dreamed I would be a part of it, much less an important part of it.