By: Cappy Surette
Senior Manager, Executive Communications, Walt Disney World Resort, and Co-Chair, SALUTE Veteran Business Employee Resource Group (Florida-site)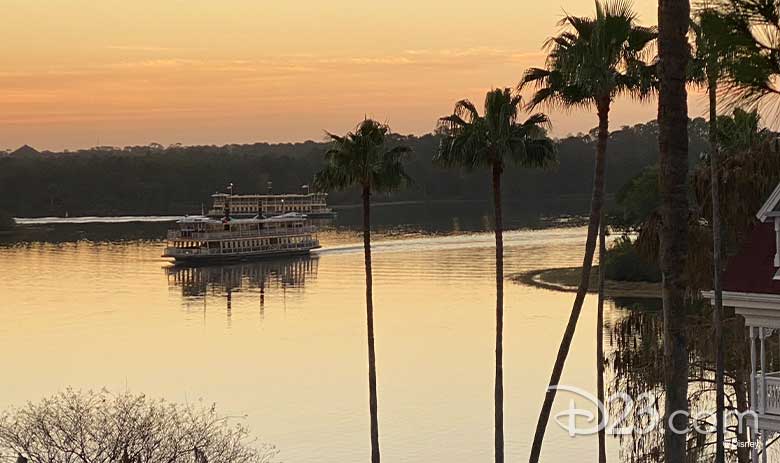 The Walt Disney Company has a long and proud tradition of supporting military personnel, their families, and Veterans that dates all the way back to our founders, Walt and Roy O. Disney, who both served the United States during World War I. Roy was a Navy Petty Officer from 1917-1919, and Walt was an ambulance chauffeur for the Red Cross Ambulance Corps in France very shortly after the war ended.
Walt Disney World Resort has several enduring ways we recognize those who serve in the military as well as their family members, including special discounts, hosting the Shades of Green Armed Forces morale, welfare, and recreation hotel at Walt Disney World, and more. But there is another tribute to two special military Veterans on display every single day near Magic Kingdom Park that often goes unnoticed.
One of the highest honors the U.S. military can bestow is naming a U.S. Navy ship after our nation's heroes. In similar fashion in 1997, Walt Disney World honored U.S. Army Major General William "Joe" Potter and Navy Rear Admiral Joseph "Joe" Fowler by re-christening two of our ferryboats that transport guests to and from Magic Kingdom across Seven Seas Lagoon.
Both men not only served their nation proudly in uniform, but also went on to have incredible careers with The Walt Disney Company—in fact, they are both Disney Legends.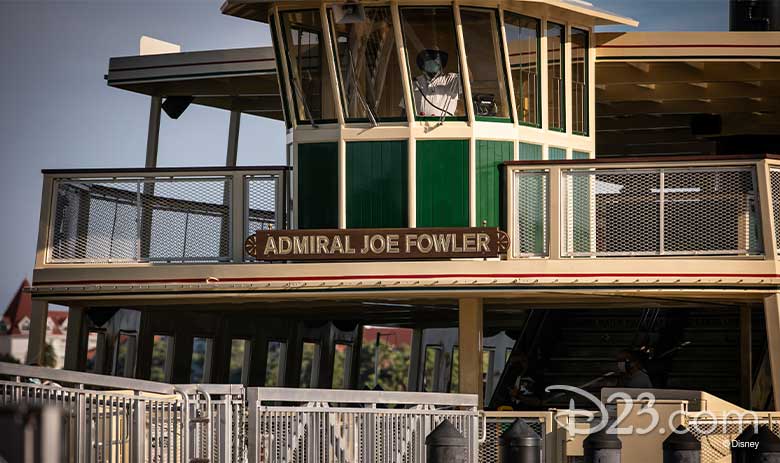 Navy Rear Admiral Joe Fowler
Navy Rear Admiral Joe Fowler served during both World Wars, specializing in naval architecture. Among his numerous accomplishments, he supervised the design and building of the largest aircraft carriers that operated during World War II. After he retired from the Navy, Walt Disney personally hired Joe in 1954 to help oversee the construction of Disneyland. He not only led construction work of the park but was chosen to manage operations after the iconic park opened.
Joe went on to lead the planning and building efforts for Walt Disney World. "Can do" was his signature reply when Roy assigned him the formidable mission of managing and planning for the building of Walt Disney World. At one point, he held three posts simultaneously: senior vice president, engineering and construction, for Walt Disney Productions; chairman of the board of WED Enterprises, now known as Walt Disney Imagineering; and director of construction for Disney's Buena Vista Construction Company.
He retired from Disney in 1978 and was named a Disney Legend in 1990.
The Magic Kingdom I ferryboat was re-launched as the Admiral Joe Fowler on May 28, 1997.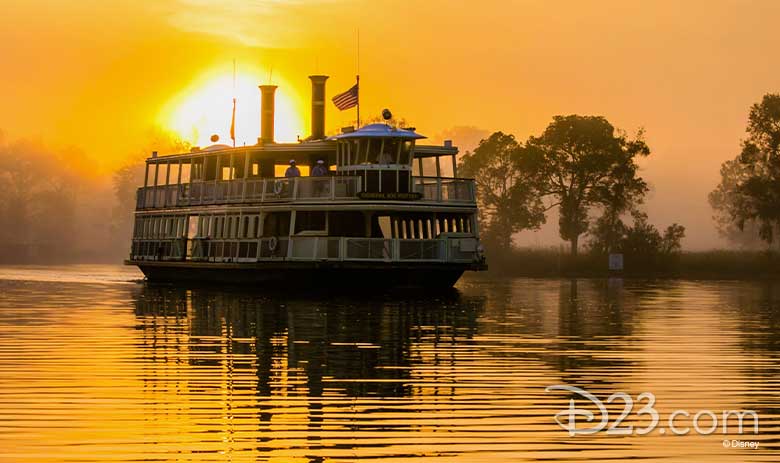 Major General Joe Potter
Major General William "Joe" Potter served in the United States Army for 38 years before Walt hired him in 1965. He was an engineering and logistical planning genius who made significant contributions during World War II and also served as governor of the Panama Canal Zone.
As vice president of Florida Planning, Joe oversaw construction of Walt Disney World's entire infrastructure. This involved the layout for all underground utilities and sewer, power, and water treatment plants that were a marvel of modern engineering for the time period. He also responsibly developed drainage canals across the entire property. He worked to preserve the area's ecology and beauty, giving the waterways a natural appearance. Eagle-eyed guests can still see many of these canals today.
Following the opening of Walt Disney World, he served as senior vice president until he retired in 1974. He was named a Disney Legend in 1997 and another Walt Disney World ferry boat, the Kingdom Queen, became General Joe Potter on June 18, 1997, in his honor.
During National Veteran and Military Family Month, we're proud to honor the contributions these two Disney Legends made to both our nation and our company. We proudly salute our many cast members and employees who have served, or continue to serve, in the U.S. Armed Forces. We also offer a sincere "thank you" to all our military heroes who are selflessly standing the watch today across the world in support of freedom.