By Jocelyn Buhlman
A dazzling Christmas tree stands in one corner of The Walt Disney Studios lot, and across the way, Dopey is wearing his most festive Santa hat atop the Team Disney Building. You know what that means—it's time for D23's Light Up the Season, the fan-favorite Disney holiday tradition!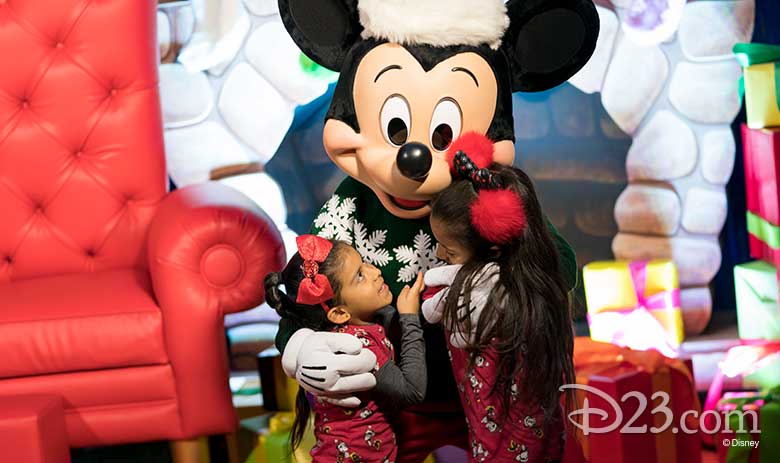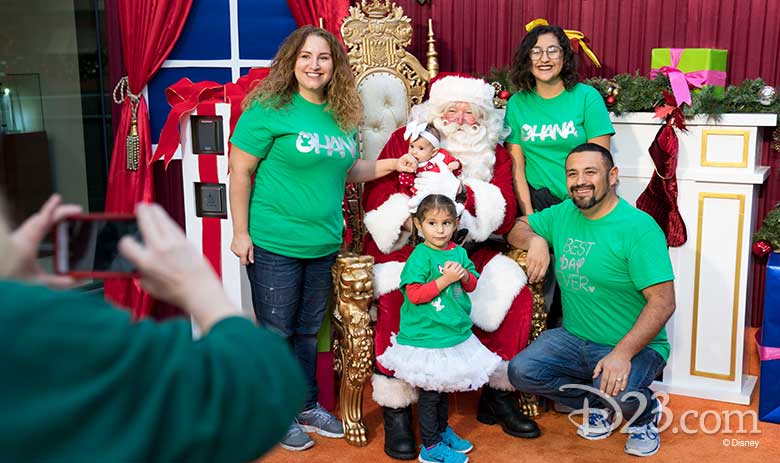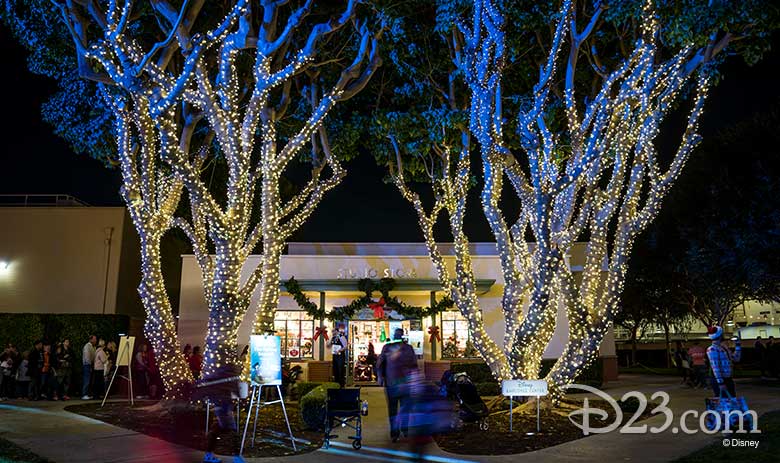 D23 Gold and Gold Family Members enjoyed a night filled with holiday happenings at the historic studio. Guests enjoyed special games, holiday treats, and special appearances from Mickey and Goofy in their holiday best—plus Santa Claus himself! Guests were also invited to bring items for the Toys for Tots gift-giving program and take a stroll down Minnie Avenue––which hosted local vendors––or head into the Studio Store to take care of some holiday shopping for friends and family (and maybe for themselves, too).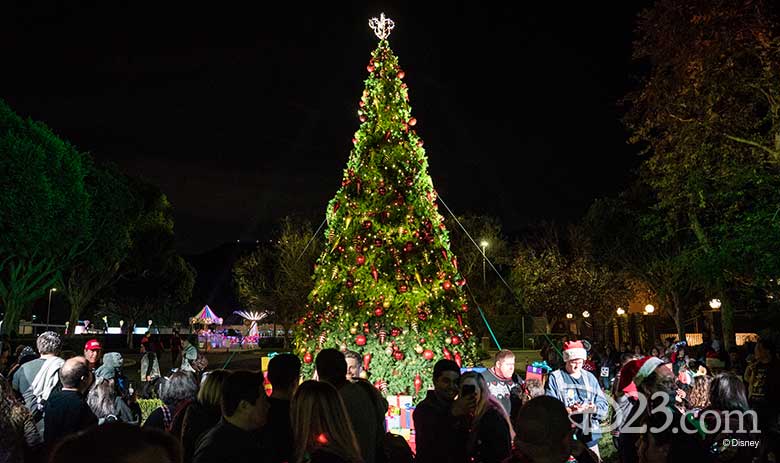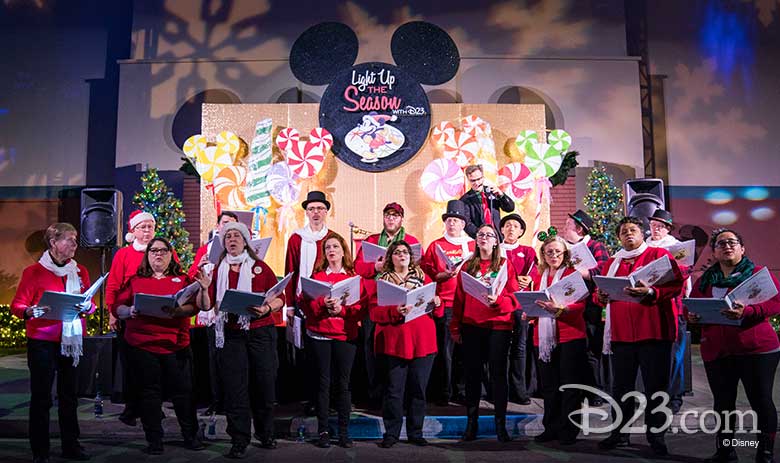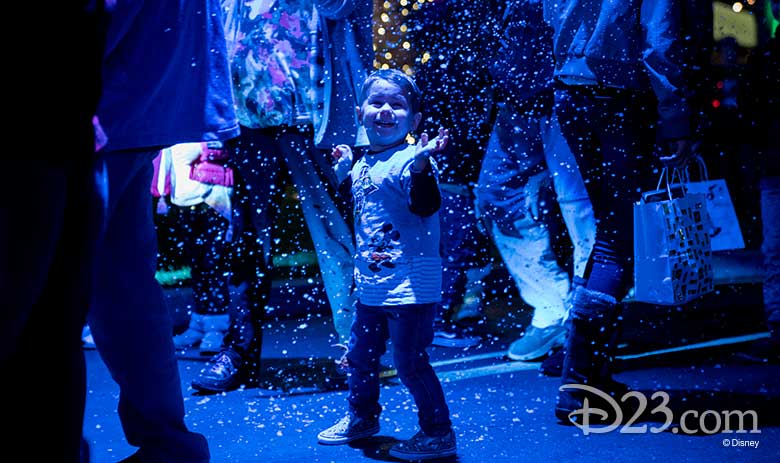 Of course, the event is called Light Up the Season for a reason! As the sun set over Mickey Avenue, Santa Claus took to the stage with Head of D23 Michael Vargo and a family of D23 Members to light the studio Christmas tree. We had heard reports all night of a mysterious flurry of snow headed to Burbank, and suddenly those reports came true! Snow fall across Mickey Avenue, giving our guests another magical memory from the night.
Once the night came to an end and Santa hopped back on his sleigh, guests went home with cheerful memories—and a one-of-a-kind Light Up the Season ornament to place on their trees!
For more holiday magic, visit D23.com/D23Days and stay tuned for more D23 events!