"You can learn a lot of things from the flowers," sings the title character of the 1951 animated feature Alice in Wonderland. And on Friday, October 9, D23 Gold Members and their guests had the opportunity to learn a lot from Kathryn Beaumont, the legendary actress who provided the voice for Alice, as well as Wendy in Peter Pan, as part of D23's Lunch with a Disney Legend series.
During the "Golden Afternoon," Members enjoyed a private, three-course luncheon with Kathryn in the historic Hyperion Bungalow on the Disney Studio lot, as the Disney Legend recounted favorite memories of recording and acting as a live-action reference model on the nearby stages. (She quickly recalled challenges floating in a sound stage to model the flying sequences for Peter Pan; she was afraid of heights!) Kathryn also shared stories about starring with Walt Disney on his first-ever television show, One Hour in Wonderland (1950), and its followup, The Walt Disney Christmas Show (1951), as well as returning to provide her voice for Alice in the Disneyland attraction and for Wendy in Fantasmic!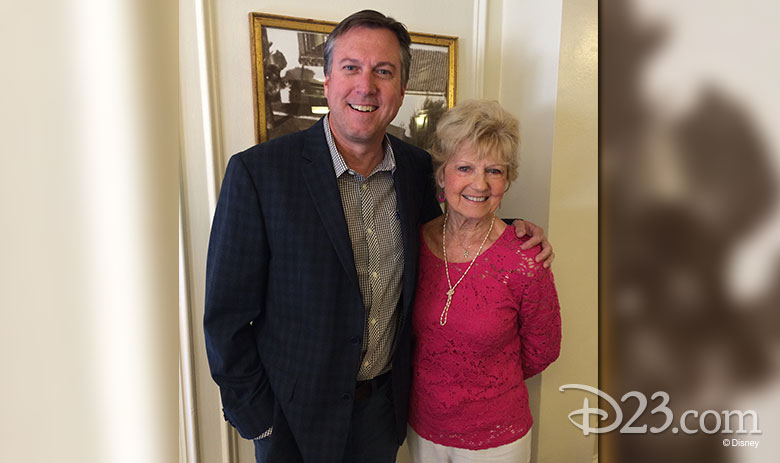 As a surprise to both Kathy and D23 Members, the actress was introduced by Rick Dempsey, senior vice president, Disney Character Voices, who has known and worked with Kathy for more than 25 years. Author Mindy Johnson also joined the luncheon to field questions and share a historian's perspective on Kathryn's significant contributions to The Walt Disney Company.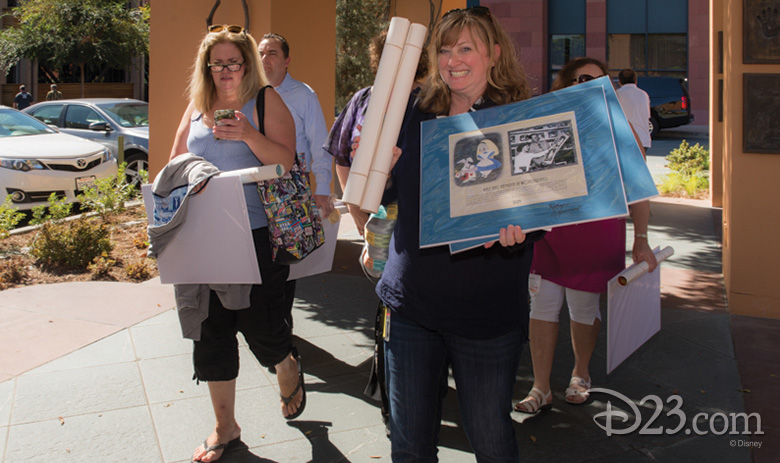 Each attendee received a special commemorative gift celebrating not only Kathryn, but also late Disney Legend Mary Blair—a matted print showcasing Mary's whimsical depiction of Alice and the White Rabbit, alongside an image of young Kathryn and Walt pointing to the same piece during the development of the film. And if that wasn't enough, Members joined Kathryn at Disney Legends Plaza, where they had the opportunity to pose with her legendary bronze handprints.