By the D23 Team
Disney Legend Tom Nabbe tells a coast-to-coast story.
After a fun morning enjoying D23 Merriest Mixer at Walt Disney World, an intimate gathering of D23 Members were treated to special morning of Disney Parks nostalgia at Lunch with a Disney Legend: Tom Nabbe.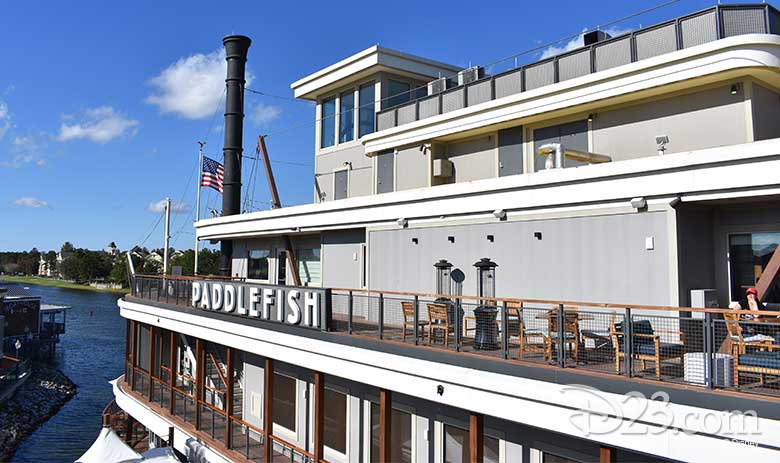 Set along a picturesque backdrop on the third deck of the Paddlefish restaurant at Disney Springs, it was the perfect location for Tom's stories that ranged back to Disneyland's Tom Sawyer Island and also provided a grand view of the vacation kingdom of the world, Walt Disney World.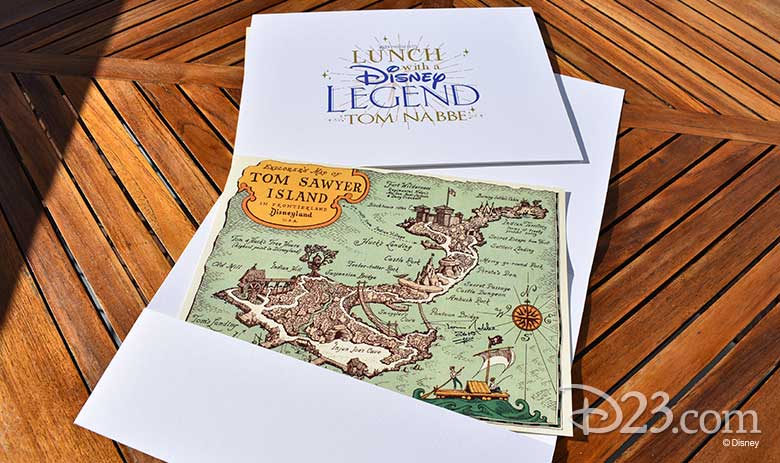 Greeted with a strawberry lemonade, guests soaked in the sun while meeting other D23 Members, D23 Staff, and our honored guest. Guests were then ushered into the private dining room for a three-course luncheon culminating with Aunt Polly's flourless chocolate cake.
As dining wound down, conversation took over. Current Walt Disney World Ambassador Stephen Lim led a fascinating look back at Tom's incredible career. Tom shared stories dating back to 1955, when he served as a "Newsie" on Disneyland's Main Street, U.S.A. before being chosen by Walt Disney to play Tom Sawyer in 1956 in a project led by Walt himself.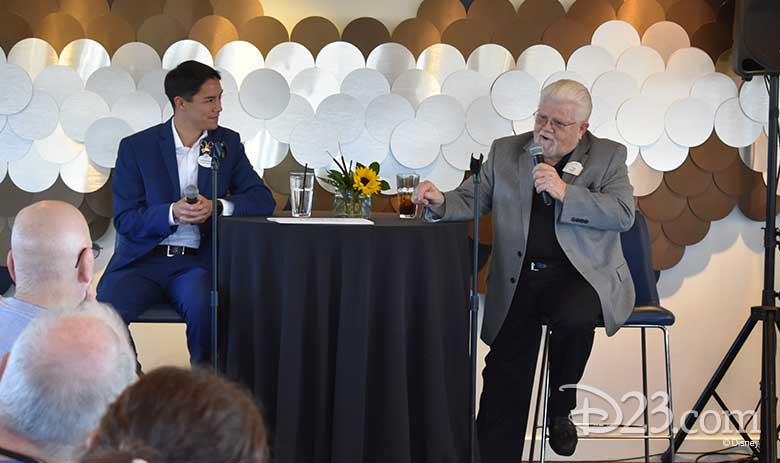 Tom's story continued with him pursuing his dream of joining park operations management. The timing of that move led Tom to the role he played in the opening of Walt Disney World Resort in Florida and is just part of a Disney legacy that led to Tom being named a Disney Legend in 2003.
Thanks to Tom for sharing such wonderful stories with our D23 Members, and we look forward to hearing more stories at future events!
For more D23 events, be sure to keep an eye on D23.com to see what fantastic places we will take you next!