By Tyler Slater
One of the most iconic moments from D23 Expo 2017 was the Disney Legends Awards Ceremony, celebrating a small group of very special individuals who were honored for their extraordinary contributions to the Disney legacy. At D23: The Official Disney Fan Club, we were thrilled to continue celebrating this momentous occasion by inviting one of the newly inducted Disney Legends, Wayne Jackson, to The Walt Disney Studios Lot for a legendary lunch on Friday, August 18 2017.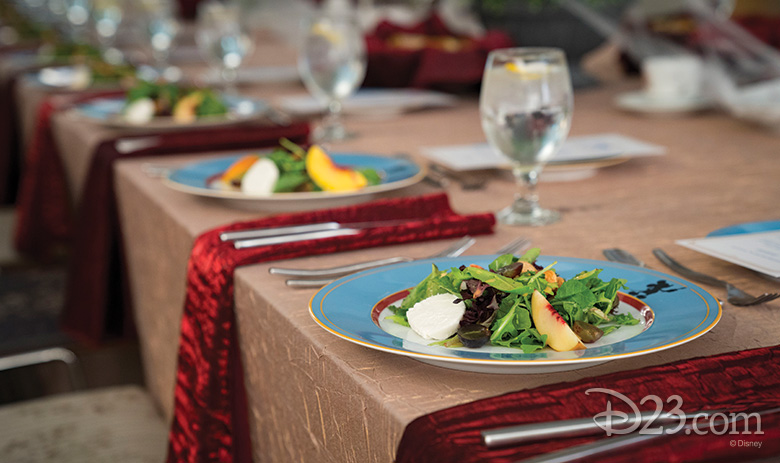 D23 Gold Members and their guests were invited to a private room at the Buena Vista Café, where they dined with Wayne, Daniel Jue, portfolio creative executive at Walt Disney Imagineering, and members of the D23 Team. All attendees enjoyed a three-course meal with a menu inspired by one of Wayne's favorite attractions that he helped create: Haunted Mansion.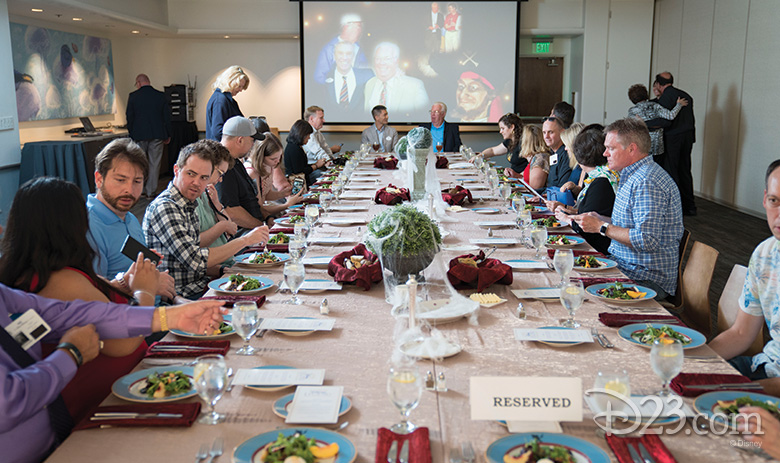 As a Disney Imagineer, Wayne was instrumental in rebuilding the shows from the 1964–65 New York World's Fair that were slated for installation at Disneyland, and he also helped create Pirates of the Caribbean. Wayne also helped open Epcot, Tokyo Disney Resort, and Disneyland Paris! He shared that some of his fondest memories were working on both Tokyo Disneyland and Tokyo DisneySea.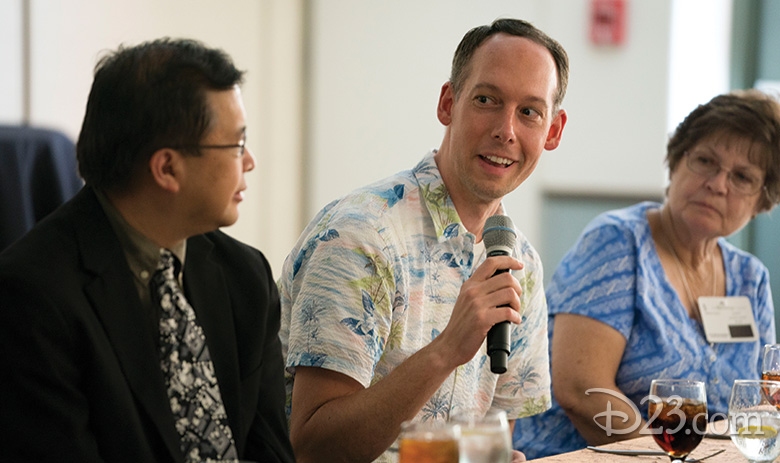 A fan-favorite moment of the afternoon was when he was asked if he knew anything about the famed Hatbox Ghost at the Haunted Mansion. He responded simply by saying: "Yes, I created it!"
Our special gift was an autographed photo of Wayne and Mickey Mouse taken at D23 Expo 2017 right after Wayne left the handprints for his Disney Legends plaque, which will soon find its way to Disney Legends Plaza.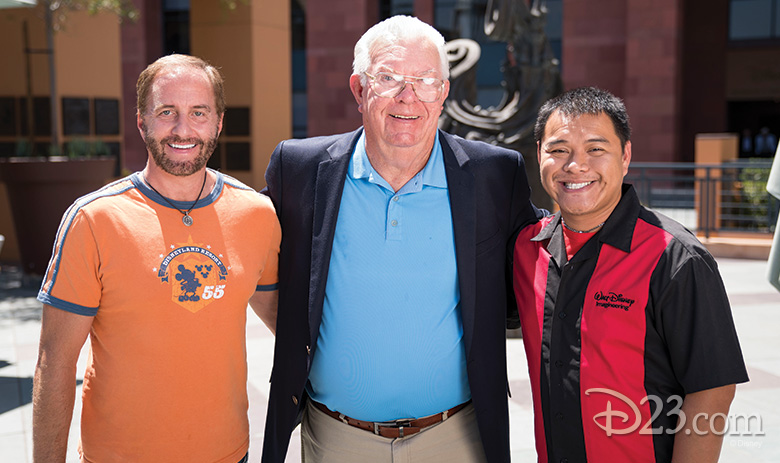 Then, attendees were escorted to the Disney Legends Plaza to take photos with Wayne and enjoy shopping time in the Disney Studio Store.