By D23 Team
A beloved tradition, Light Up the Season is a time for employees of The Walt Disney Company to gather and celebrate the holidays on the Disney Studio lot. Last year, for the very first time, D23 Members took part in this festive fête with an exclusive Light Up the Season event. D23 was excited to invite its members to come back for another sensational celebration on the lot this year, with even more merry magic!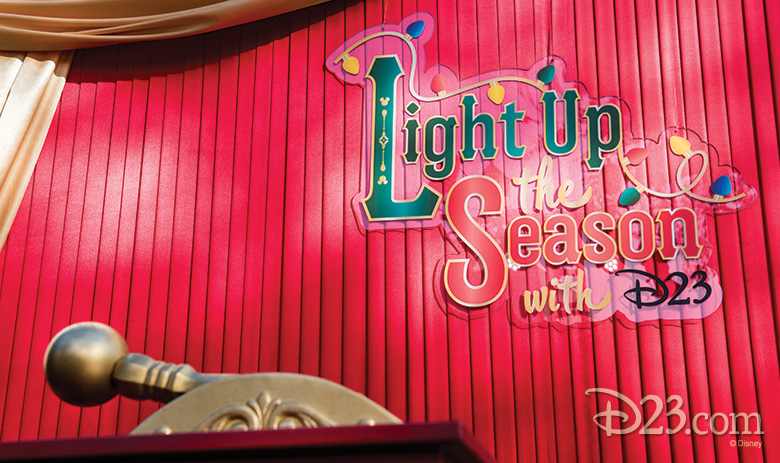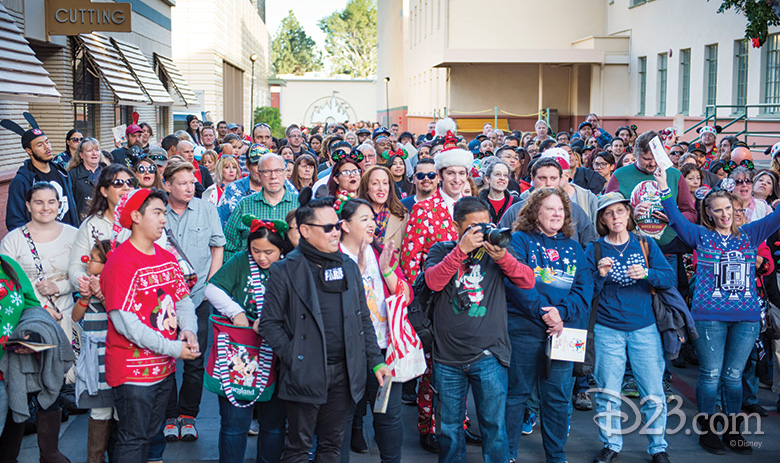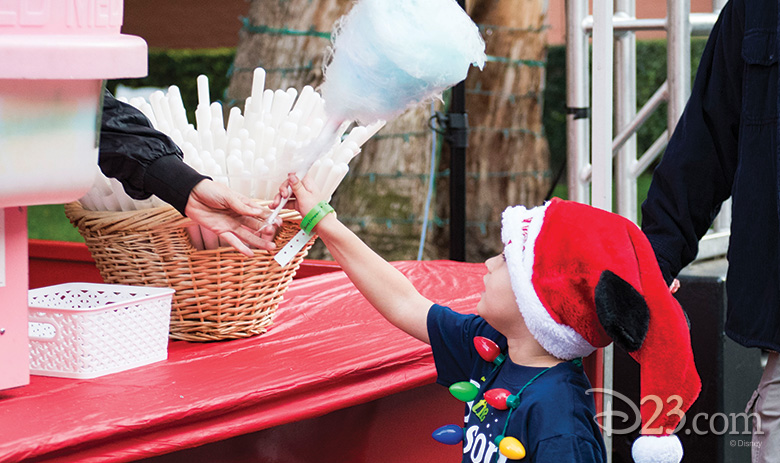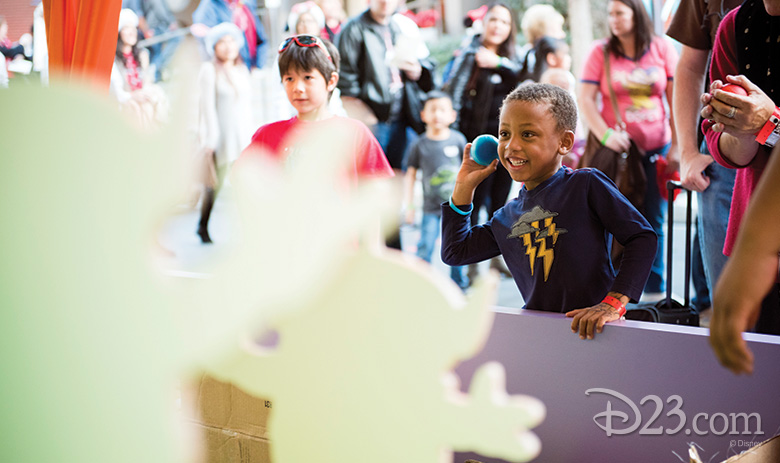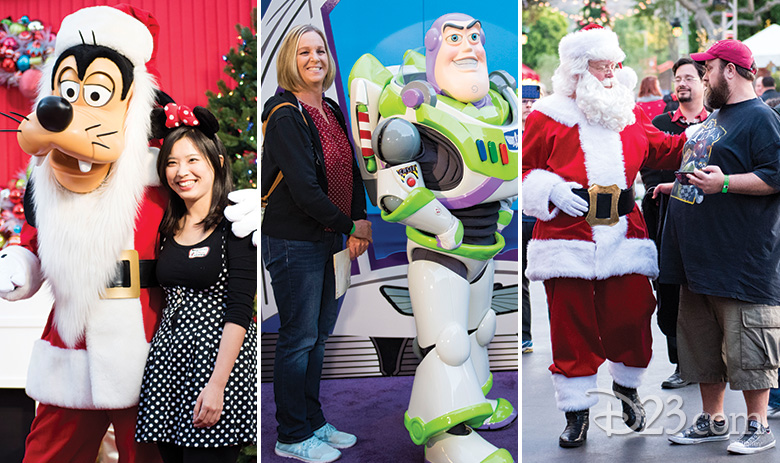 D23 Members and their guests enjoyed tasty eats and treats (including complimentary cookies and hot drinks), holiday games, and a stroll down Mickey Avenue, full of holiday gifts available for purchase from local vendors. The holiday season is a wonderful time to give back, and guests were invited to do so through Disney's "Share the Joy" campaign. From sending holiday postcards to military, seniors, and children in need, to donating a toy to Toys for Tots, guests truly shared the joy of the season. Light Up the Season attendees could also meet with three special guests: Buzz Lightyear, Santa Goofy, and the man himself––Santa Claus!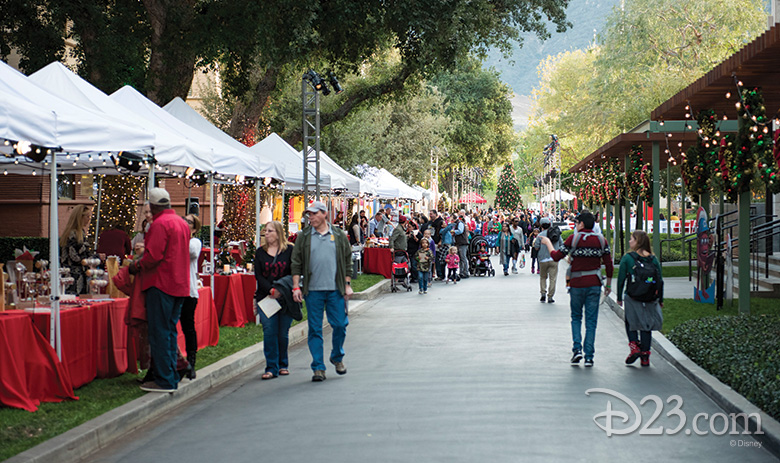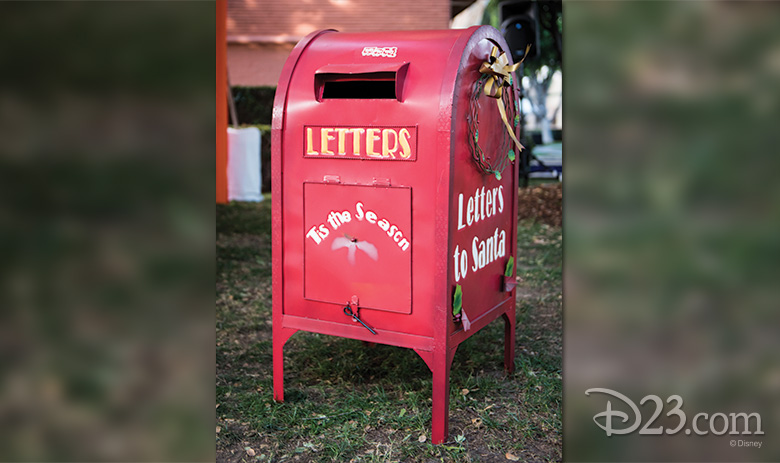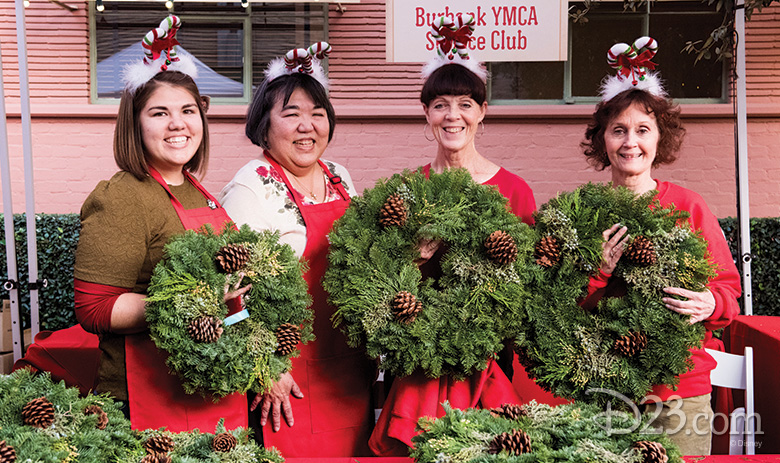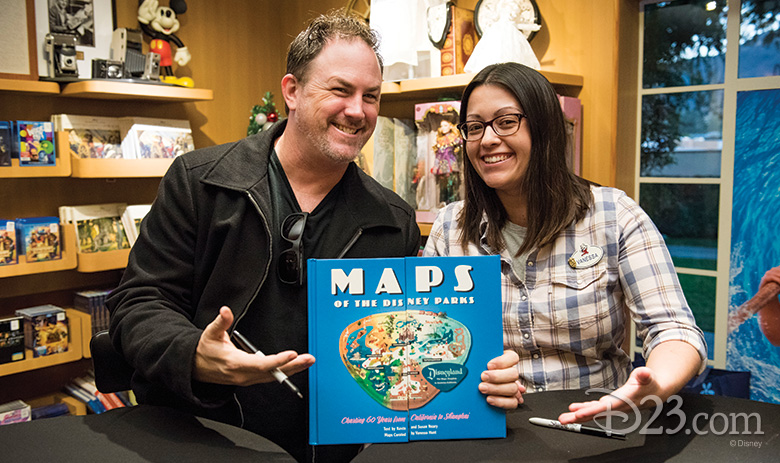 D23 Members are among a select few who are able to tour the Disney Studio lot, but Light Up the Season allowed them to explore the lot while it's decorated for the holiday season. Mickey Avenue is especially merry at this time of year, with Dopey dressed in a festive hat at one end, and a towering Christmas tree at the other. Guests were able to shop the Studio Store, and meet Imagineers Vanessa Hunt and Chris Merritt and former Imagineering artist Nina Rae Vaughn, who were on hand to sign their book Maps of the Disney Parks: Charting 60 Years from California to Shanghai (Disney Editions Deluxe, 2016), while the historic Studio Main Theatre screened festive flicks.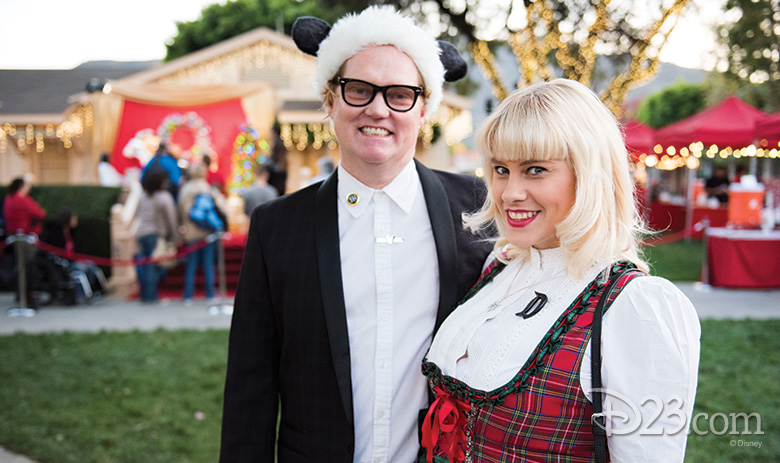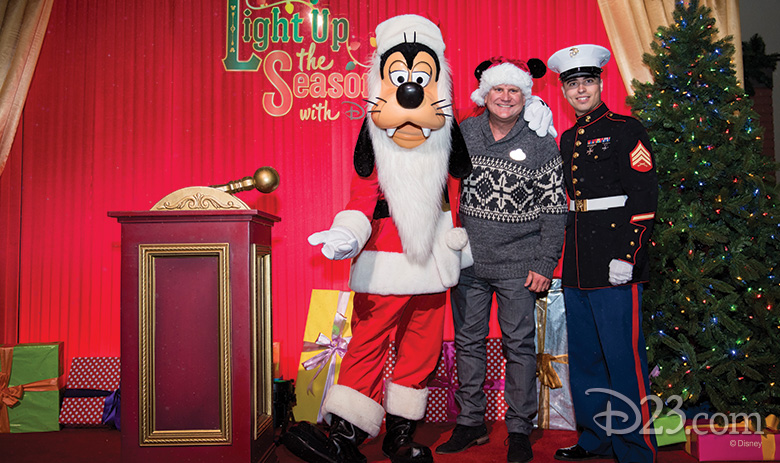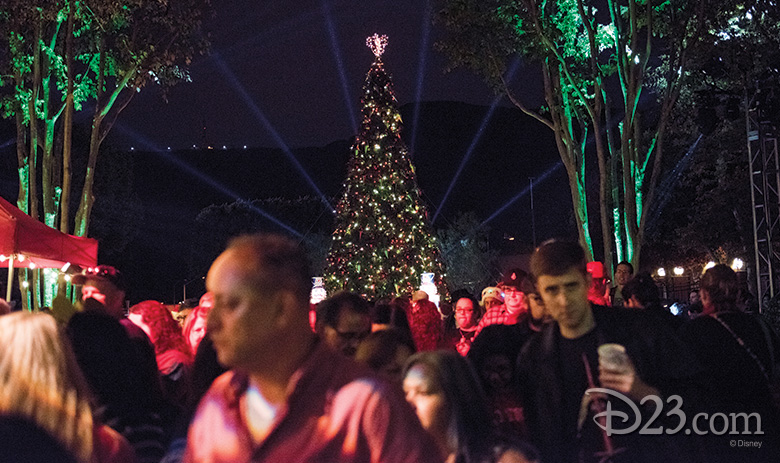 As the sun set, Head of D23 Michael Vargo, joined by Sgt. Bagley of the United States Marine Corps and Santa Goofy, led the audience in a countdown before flipping the switch to officially light the studio Christmas tree. The lot, glittering with twinkling lights, turned into a winter wonderland as a special snow flurry swept through the Studio lot.
Stay tuned for more exclusive events from D23!