By Tyler Slater
On the morning of July 30, D23 Gold and Gold Family Members gathered bright and early at Disney's Hollywood Studios for a truly unique, behind-the-scenes experience at Toy Story Land!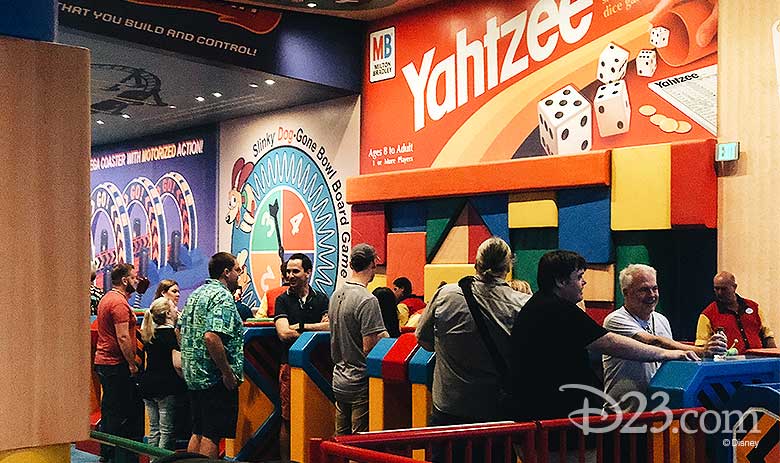 The morning began with a private tour of the brand-new land by Disney Imagineers Hannah and Kelly. Throughout the tour, our guides—who worked on the development of this new area—shared stories and fun facts. D23 Members learned that there are 400 colored blocks in Toy Story Land and Hannah and Kelly revealed that the safety spiels for Alien Swirling Saucers are done by the actress who performed the Pizza Planet voiceovers in the film!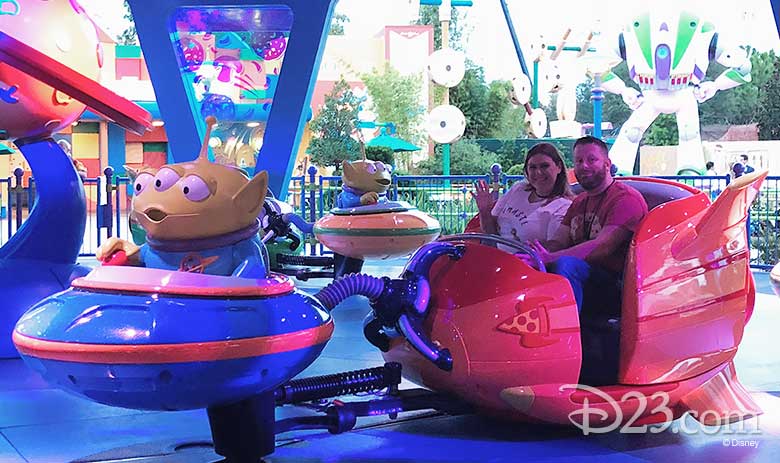 During the experience, Members had the opportunity to be the first guests of the day to board Slinky Dog Dash, as well as jump on Alien Swirling Saucers and Toy Story Mania!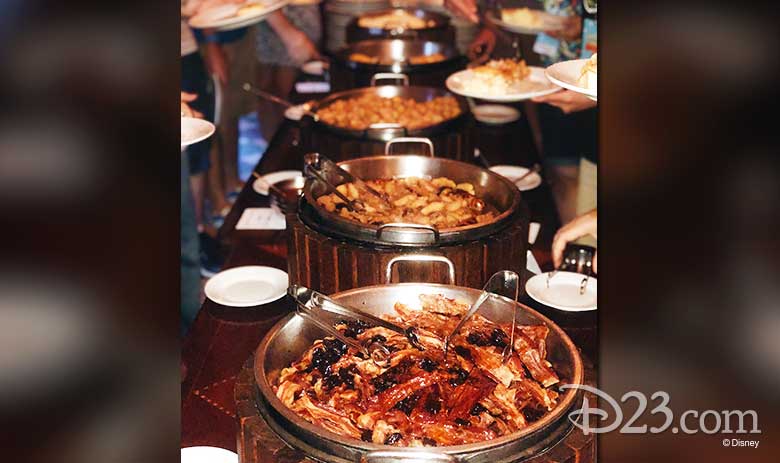 Following the tour, attendees were escorted over to the Hollywood Brown Derby for a private breakfast—all inspired by Woody's Lunch Box! Fan-favorite items included the S'mores French Toast, the Tater Barrels, and the Smoked Bacon with Rosemary Cherry Glaze.
During the breakfast, the group had the chance to ask Kelly additional questions about working on this project and hear some of the special memories that were made during the development.
On the way out, all guests received two D23-exclusive gifts: a limited edition Toy Story Land lithograph, matted to look like a familiar toy found in the land, and a lunch box Andy himself might use to carry his favorite eats and treats!