By Alex Williams
On Thursday, November 14, a small group of D23 Members were immersed in movie magic as part of D23 Behind-the-Scenes: A Day on the Walt Disney Studios lot! The second such event of the year, this limited experience explored areas that showcased the Studio's illustrious history as well as the inner-workings of current productions!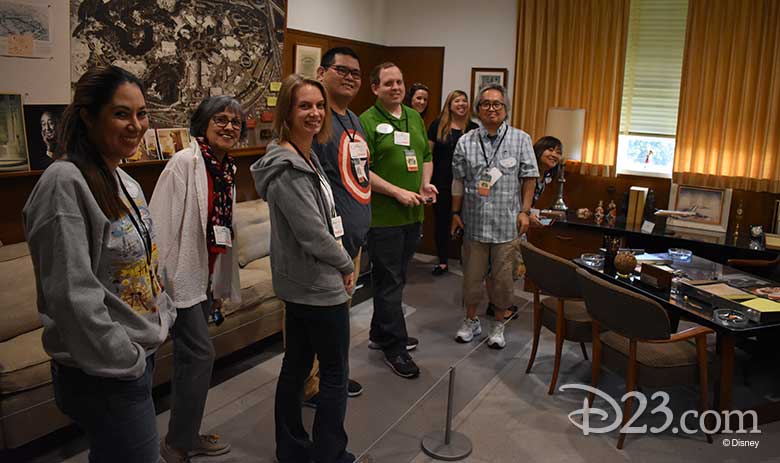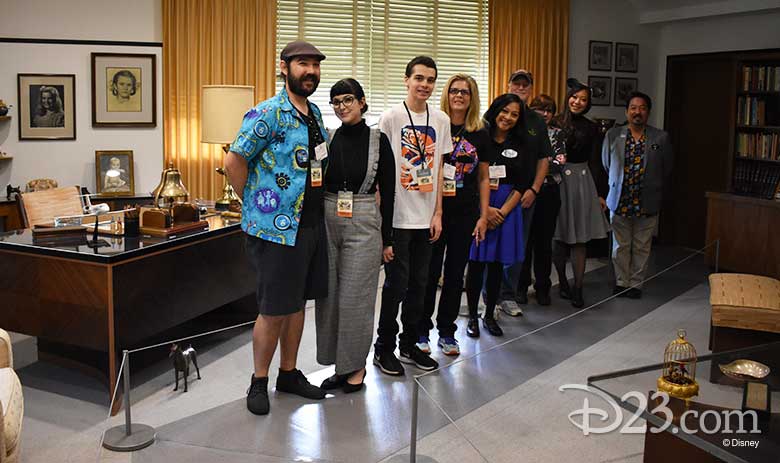 The morning began with light refreshments at the Hyperion Bungalow (once part of Walt's Hyperion Studio in Silverlake!) before embarking on a tour of the lot with a private guide. Key locations included the Studio Theatre, Studio Commissary, and the Original Animation building with a special tour inside a "sweatbox" where guests saw first-hand the process behind post-production audio mixing! Their visit to the Animation building wasn't complete without a special tour of Walt Disney's Office Suite!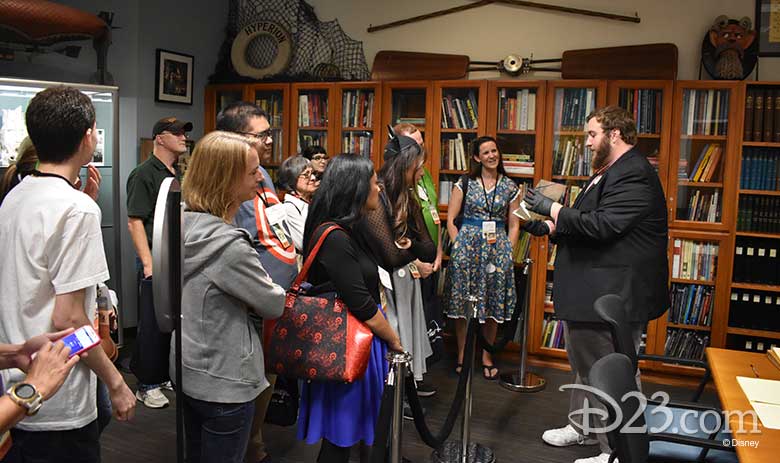 As the journey continued, the tour made its way to the Walt Disney Archives for a special tour by Archivist, Kevin Kern. Guests then visited Legends Plaza, seeing the plaques of hundreds of Disney Legends and grabbing photos with the Partners Statue. A three-course lunch was then served in the executive dining room, The Rotunda, with the head of D23, Michael Vargo!
With full stomachs, the tour continued with a rare tour of the Ink & Paint Department, where guests saw the process behind mixing colors, inking and airbrushing cels, and witnessed the special Xerox process developed for One Hundred and One Dalmatians on several of the original machines!
From animation to live-action and television, members ventured around the historic Studio soundstages, and even had the chance walk onto the actual set of the new ABC show, Mixed-ish!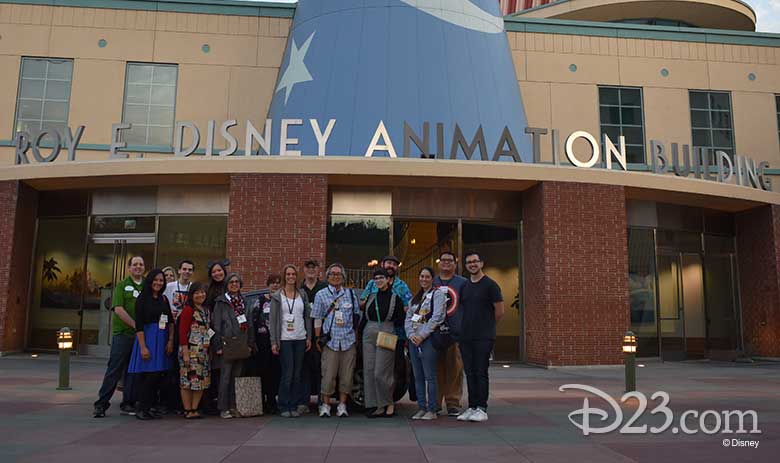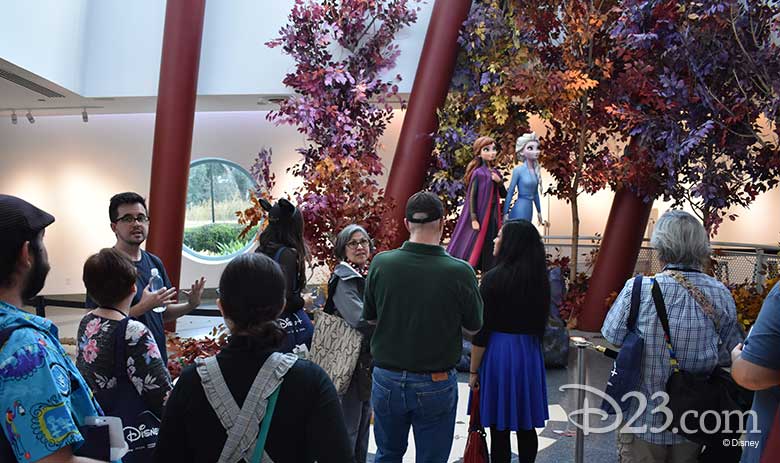 The tour then crossed Riverside Drive for a rare tour of Walt Disney Feature Animation, the building where Disney animated classics from Hunchback of Notre Dame to the upcoming Frozen 2 have been created! As a special surprise, members sat down with a visual effects animator, who shared her craft and how it fits into the pipeline that brings beloved Disney films to life!
Guests gathered various treasures from each location, culminating with a special print created just for this occasion.
Keep an eye out on our events lineup for exciting future opportunities like this one and join the Official Walt Disney Studios tour for your chance to tour the lot!