By the D23 Team
Right next to Elvis' beloved Graceland, at the Graceland Exhibition Center in Memphis, Tenn., D23 Gold Members were treated to a special preview of the Inside the Walt Disney Archives exhibit at its newest home!
The morning began as D23 Members were greeted by live jazz music and enjoyed a ribbon-cutting ceremony hearing from special guests—from Elvis Presley Enterprises including president and CEO, Jack Soden, and vice president of Archives and Exhibits, Angie Marchese, as well Walt Disney Archives director Becky Cline and Head of D23 and the Walt Disney Archives Michael Vargo. To help cut the ribbon to open the exhibit, they were joined by the official voice of Mickey Mouse, Bret Iwan, and the official voice of Goofy and Pluto, Disney Legend Bill Farmer!
Once the ribbon cutting was complete, D23 Members were among the first to "step into the Walt Disney Archives" as they walked through a dazzling display of more than 450 objects, including original artwork, costumes, and props that tell the story of the Archives, The Walt Disney Company, and Walt Disney himself. While the exhibit has been seen in Japan as well as at the Bowers Museum in Southern California, for Memphis, the Archives added art from Walt Disney Animation Studios' Lilo & Stitch, including an image of the characters from the film visiting Graceland!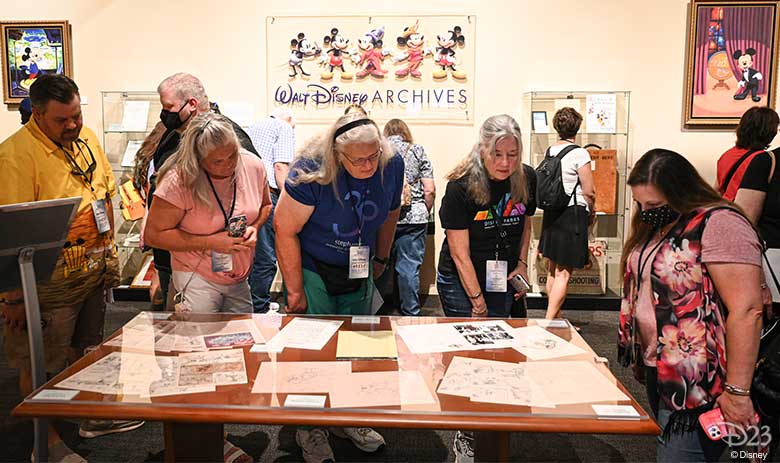 Guests were then treated to a luncheon in a garden setting before Becky Cline shared how her talented team protects and preserves the nearly 100-year history of The Walt Disney Company with a special behind-the-scenes presentation. She was then joined by her friends Bill Farmer and Bret Iwan for a special conversation during which they shared great stories on how they bring their iconic characters to life!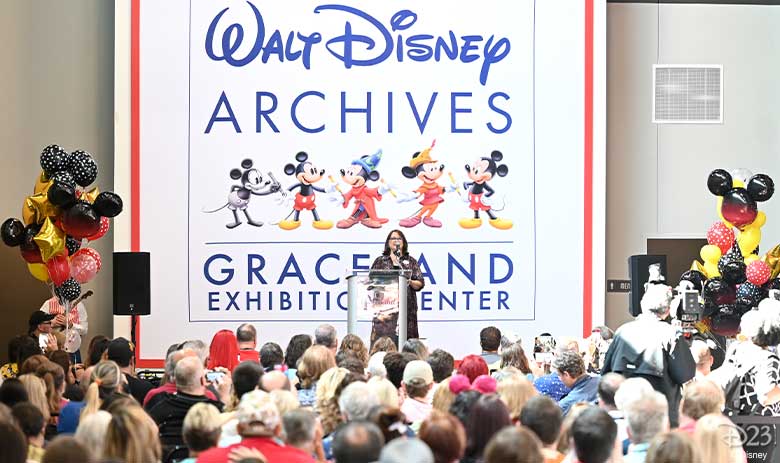 The event was not over yet, as guests then journeyed to the beautiful Guest House at Graceland Theater for an exclusive screening of the documentary Adventure Thru the Walt Disney Archives, with a surprise introduction by filmmaker John Gleim, which was perfect as this was the first time the documentary has ever been shown on the big screen!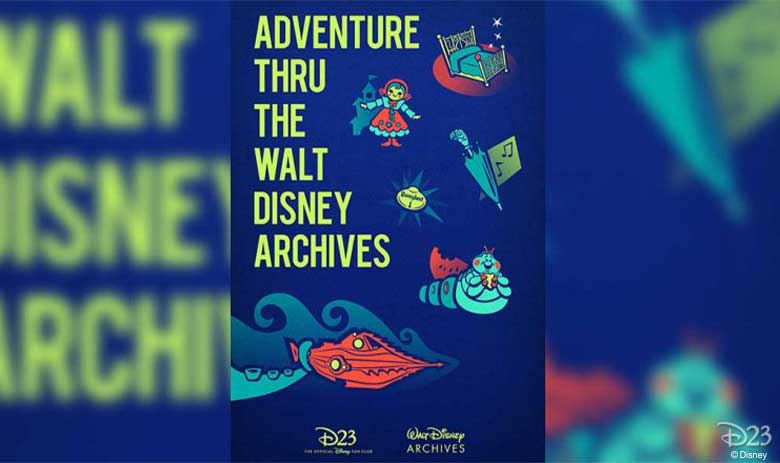 To commemorate the day, guests were presented with a special print featuring a background painting from Lilo & Stitch (2002) from their visit to Graceland.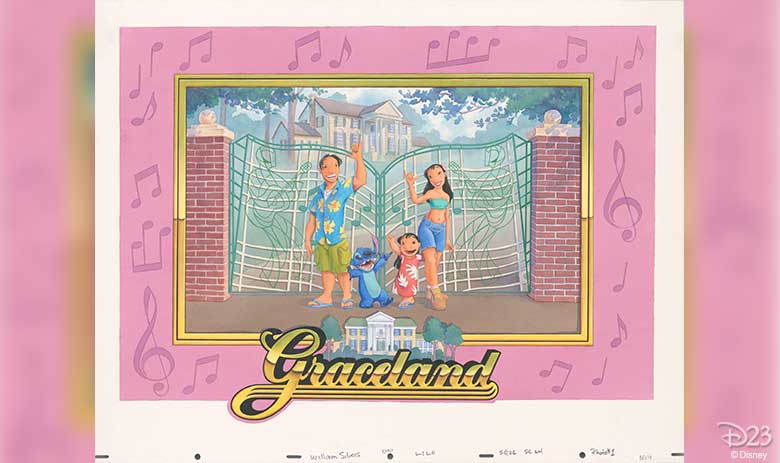 If you didn't make it to the event, don't worry! D23 Gold Members get 20% off tickets to Inside the Walt Disney Archives which will be at the Graceland Exhibition Center until January 2, 2022. Find more information on your D23 Gold Member discount here. To see their full schedule of Graceland events and to purchase tickets or hotel packages, please visit Graceland's website.