By Emma Zomerman
D23 Gold Members thanked the Phoenicians and explored a world of imagination on October 1 in celebration of EPCOT's 40th anniversary!
Members arrived at 7:30 a.m. at the gates of innovation, filled with wonder and excitement. Many were wearing their best EPCOT-related clothing including Spaceship Earth costumes, Living with the Land t-shirts, and of course, all the Figment gear a Dreamfinder could imagine! When guests checked in, they received their credentials, park admission, and a $25 Disney Gift Card. At 8:30 a.m., Members were let into the park to start their EPCOT adventure! After entering, they were among the first to shop the EPCOT 40th collection at Creations Shop.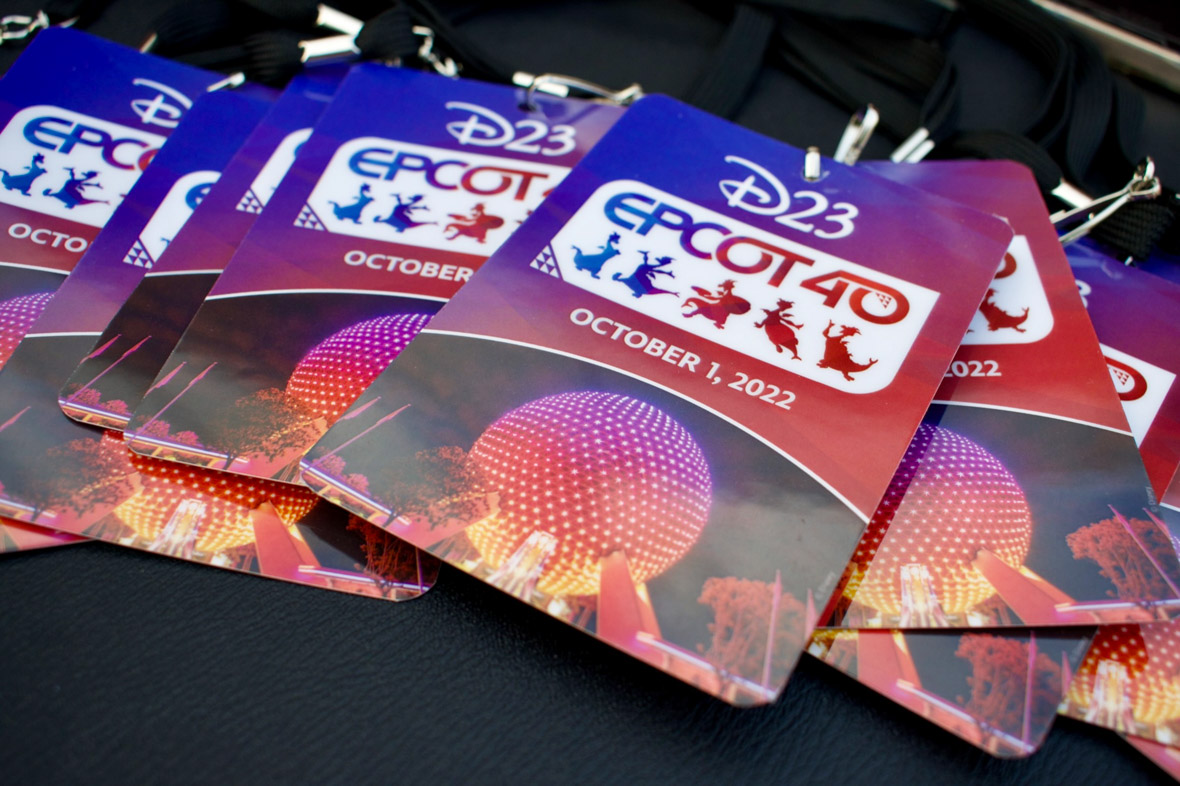 D23 Members had a chance to explore the park a bit before heading over to the World ShowPlace, where they were immersed in the past, present, and future of EPCOT. Amazing photo opportunities featuring Spaceship Earth and the Monorail; a large Figment statue; and a bold "1982" (commemorating the year EPCOT opened) were offered for many guests to exclusively use to commemorate their visit. Members also were able to participate in digital photo booths where they could choose a variety of backgrounds—including Kitchen Kabaret and Scuba Mickey! Members took this all in while enjoying a continental breakfast and listening to memorable EPCOT music, while readying for the rest of their day...
Members were surprised with another special bonus at 11 a.m., when they were escorted to the American Gardens Theatre (and VIP seating) for an exclusive EPCOT moment: Mariachi Cobre performing beloved songs such as Remember Me from Disney Pixar's Coco! Walt Disney World Ambassadors Ali Manion and Raevon Redding were also on hand to chat about their love of EPCOT, and the Voices of Liberty performed several beautiful songs. Plus, Kartika Rodriguez, vice president of EPCOT, made a special appearance.
Guests then had the rest of the day to explore EPCOT any way they wanted—although that included priority line access for Living with the Land, to use at their convenience!
On behalf of the D23 Team, we hope the memories made that day remind you why this park, originally known as an "Experimental Prototype Community of Tomorrow," is so very special! If you didn't get to join us—or are just hankering for even more EPCOT in your day—be sure to watch our special video podcast episode, D23 Inside Disney Celebrates EPCOT 40!
Take your Disney fandom to the next level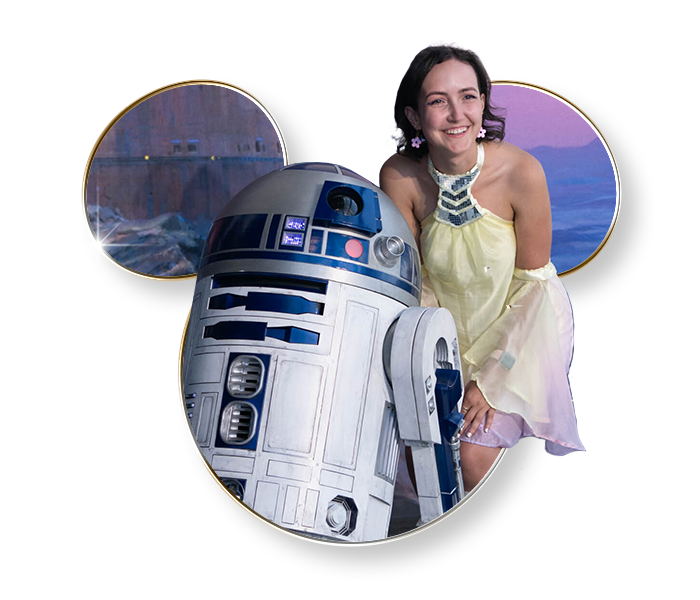 Annual Collector Set.
Can't-miss events.
Quarterly publication.
Exclusive discounts.
The Ultimate Disney Fan Community.