By Justin Arthur
On Saturday evening, D23 closed out its presence at this year's San Diego Comic-Con with the devilishly delightful panel, 25 Years of Tim Burton's The Nightmare Before Christmas with D23: The Official Disney Fan Club. Mystery Moderator Neil Gaiman and a panel of the "masters of fright" who brought the film to life 25 years ago thrilled the audience with stories of what happens when Halloween and Christmas meet by mistake!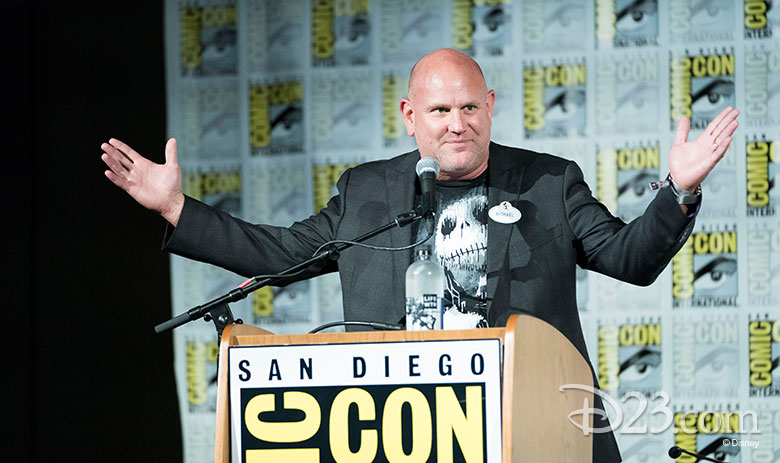 A long time ago, longer now than it seems… (or perhaps on Saturday), the Head of D23, Michael Vargo, welcomed an incredible panel to San Diego Comic-Con that included The Nightmare Before Christmas' Assistant Art Directors Kelly Asbury and Bill Boes, Associate Editor Edie Ichioka, Animator Anthony Scott, and Director Henry Selick.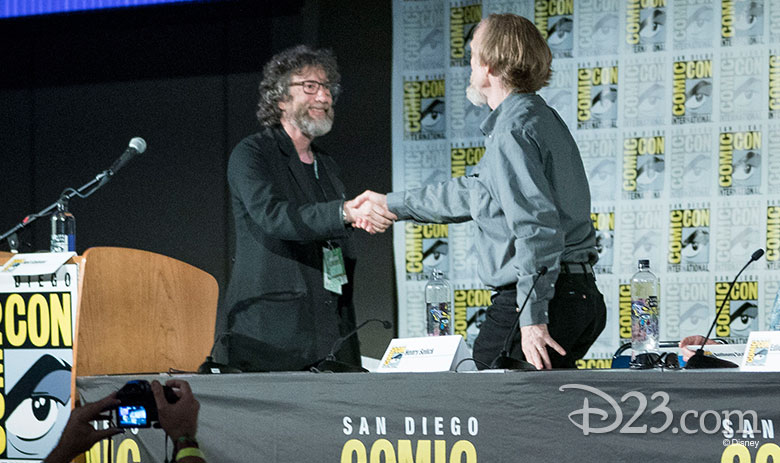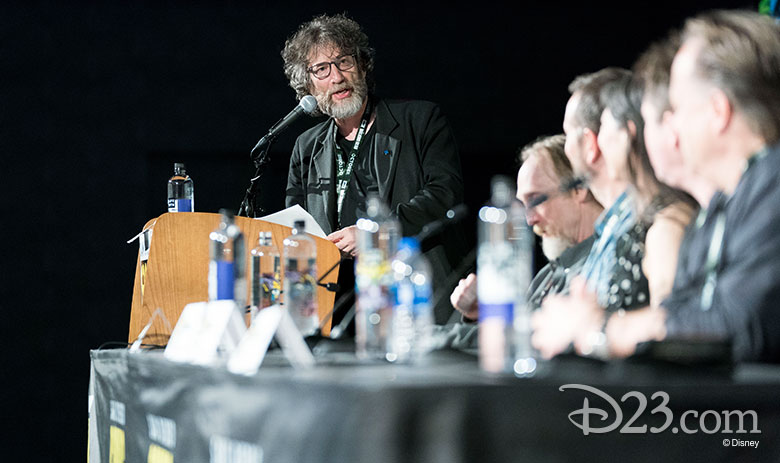 As a special surprise, acclaimed author Neil Gaiman (Coraline, Sandman, Stardust, American Gods, just to name a few) was brought onstage to serve as moderator!
Over the next hour, the group discussed what it was like to work on the cult-classic film, how it was done, and what it means to them all these years later. They even brought along photographs, concept art, and a miniature set mock-up from the film.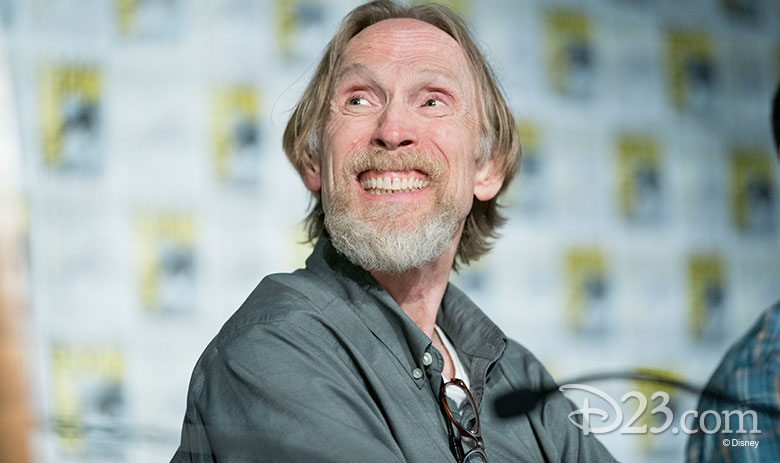 Director Henry Selick discussed collaborating with Tim Burton early on, and the team described what it was like translating those visions to the three-dimensional puppets and sets that were created for the film. Editor Edie Ichioka described the many challenges of bringing to life the film's visual effects—which included more than 99 effects shots—in a pre-digital world. The film was nominated for an Academy Award® for Best Visual Effects, so they must have succeeded!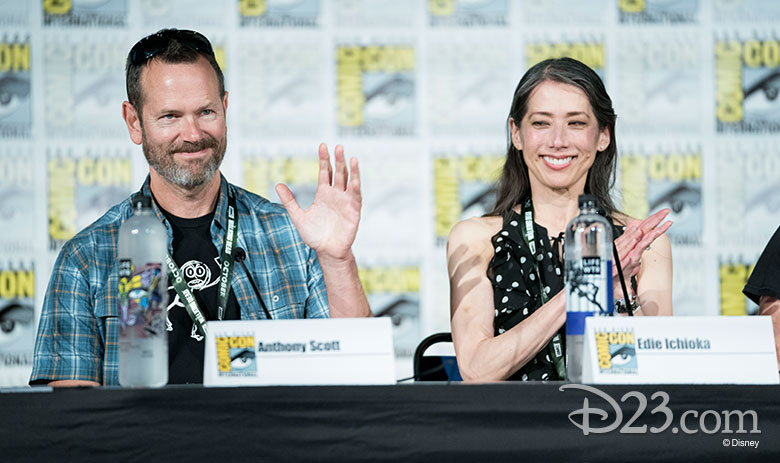 Anthony Scott talked about the scene that meant most to him—the "Poor Jack" song, which took him six months to animate!—and he shared many behind-the-scenes photos of the process. Henry spoke about many of the talented artists and storytellers who were involved—including the late animator and Disney Legend Joe Ranft, whose incredible storyboard collaborations with Henry were shown to the audience.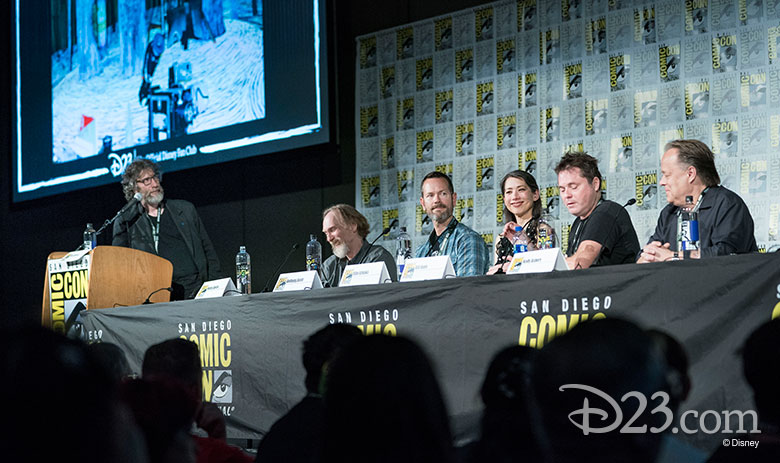 Kelly Asbury and Bill Boes talked about the challenges of creating an entirely new world from scratch—and finding the materials to do it! Bill even brought along a scale model he created to mock-up a scene with Jack Skellington.
The panel ended with a look at the film's legacy over the past 25 years, including Henry's own collection of photos of fan costumes and tributes. Kelly Asbury recalled that he first realized that the film was a full-blown phenomenon in 2001—the first time Disneyland's Haunted Mansion was transformed into Haunted Mansion Holiday! Henry ended by saying, "…the pleasure and joy of everyone who worked on the film came into it and made it better, and I think that's a big part of why it's lasted, and why everyone here tonight has held onto it and welcomed it."
Thanks to all of the amazing fans who joined us for our Nightmare panel! We hope you'll watch our countdown clock for D23's Spooktacular Fanniversary this October! We will be celebrating the 25th Anniversary of both Hocus Pocus and Tim Burton's The Nightmare Before Christmas with a cauldron full of surprises, including giveaways, an exciting behind-the-scenes look at both creepy classics on D23.com, and special events around the country!