By Tyler Slater
On Saturday, December 15, D23 Gold Members and their friends and families gathered at Disney's Grand Floridian Resort & Spa at for an exclusive Gingerbread Workshop!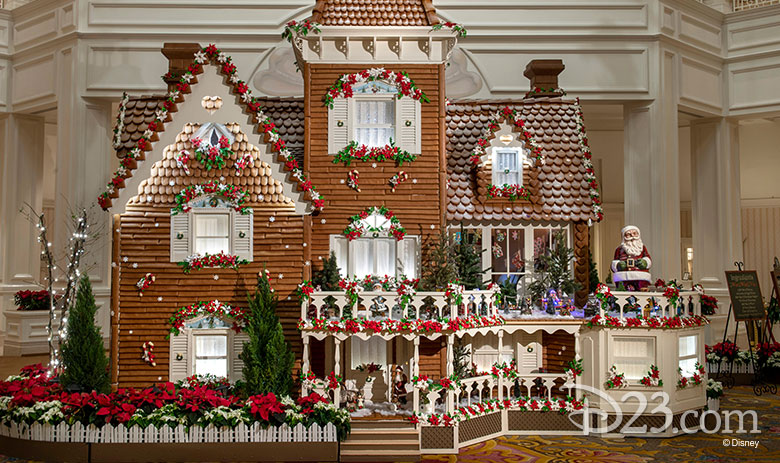 The afternoon began with the Walt Disney World Bakery Team custom-creating gingerbread houses (and decorating kits) from the same recipe that they used to create the fan-favorite gingerbread house inside the Disney's Grand Floridian Resort & Spa lobby.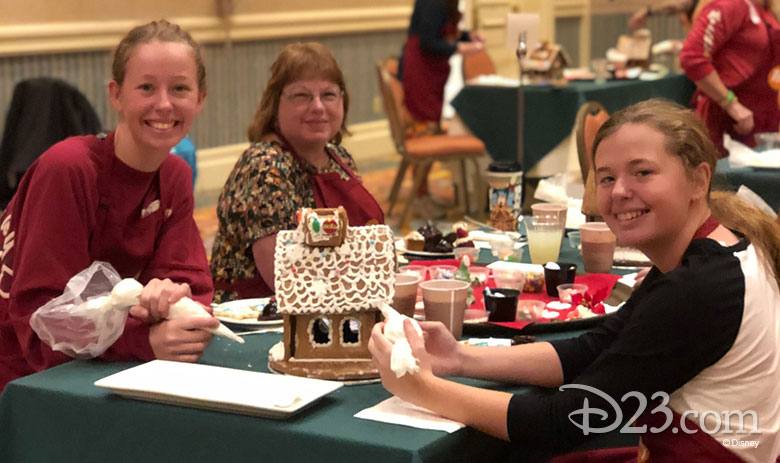 Chef Kristine began the workshop with an overview of how her team dreams, creates, and builds not only the gingerbread house at the Grand Floridian, but all gingerbread houses across Walt Disney World! She and her fantastic team of bakers then made their way around the room to provide insightful tips and tricks for our decorators—and they even helped put some finishing touches on the houses.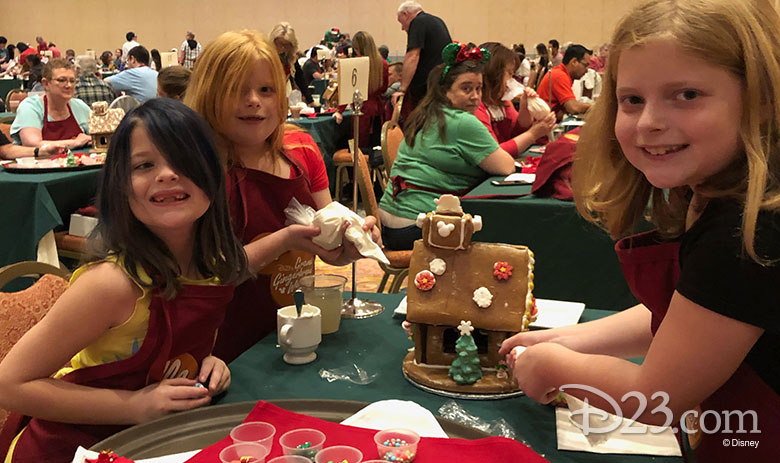 Throughout the workshop, attendees had the chance to enjoy a deluxe hot cocoa bar that included all-you-care-to-enjoy white and milk hot chocolate, a variety of flavored syrups (including peppermint for the holiday season, of course), and delicious toppings! To sweeten the day even more, a variety of holiday treats were available to enjoy, as well! Fan favorites included Red Velvet Santa Hats, Peppermint Brownie Bites, and Gingerbread Cheesecake Tarts.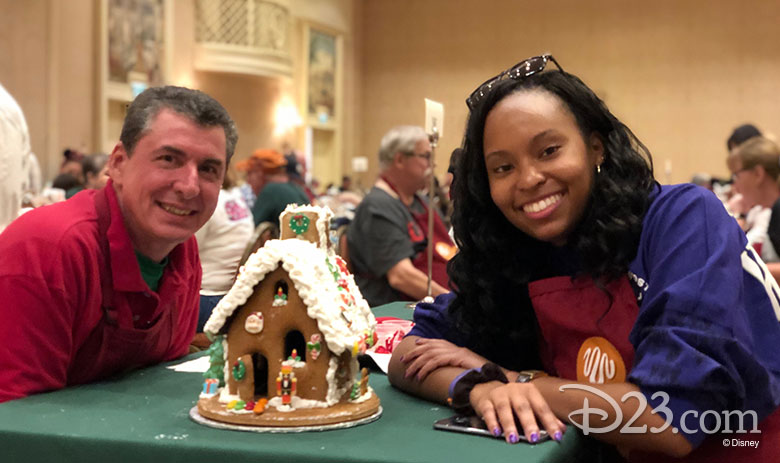 In addition to taking home their masterpieces, all attendees received a D23 Gold Member tumbler, and a Grand Gingerbread Workshop apron to commemorate the day!