By Beth Deitchman
Raven's Home stars Raven-Symoné and Issac Ryan Brown always look forward to the holidays but this year they're positively mad about them. Between them, the two actors are joining fellow Disney Channel stars for three must-see holiday specials, as well as a festive one-hour episode of Raven's Home called, fittingly, "Mad About Yuletide."
The special episode of Raven's Home, premiering Friday, December 18 (8 p.m. ET/PT), finds the Baxter/Grayson family snowed in at three separate locations when a storm hits Chicago and thwarts their plans to spend Christmas together at a cabin on the lake. Raven and Chelsea are lost in a snow tunnel, while dads Devon and Garrett are stuck at the cabin and kids Booker, Nia, Levi, and Tess are home alone. For the Baxter/Graysons, this was already shaping up to be a different kind of holiday than years past… but will they find a way to keep the spirit of the season—not to mention their inner "Christmas Cray"—alive?
"The awesome thing about this episode is we get to see how our favorite characters handle a quarantine holiday," Brown shares. "I love the way our showrunners and writers handle this. They've shown so beautifully how this Christmas isn't going to be like every other Christmas. Sometimes we aren't going to able to do the things we want to do; we can't see the ones we love. But then again, we have to find a way to make it an awesome holiday."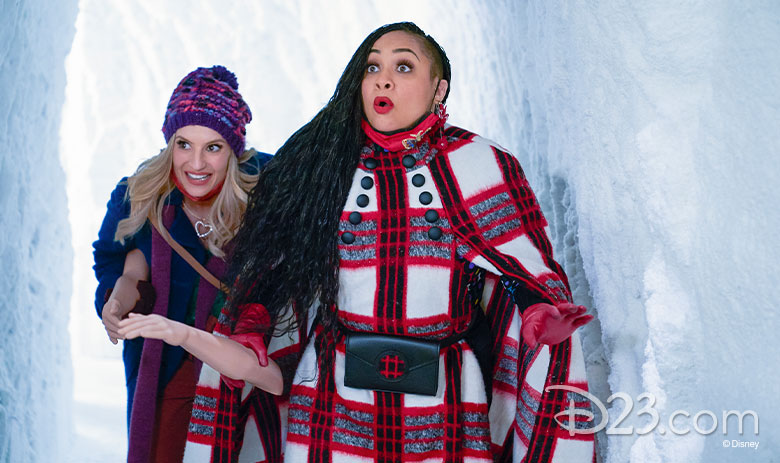 The positive message on screen in "Mad About Yuletide" reflects the resilience of the Raven's Home cast and crew, who are also adjusting to a new normal on the soundstage. Raven-Symoné says, "I really commend the writers and the showrunners for taking these challenges of safety and social distancing and showing how important it is in front of the camera and behind the camera to put safety first. I think they did a wonderful job at combining all of that [in the holiday episode]."
Of course, fans of Raven's Home already know that Booker's "Christmas Cray" is a powerful and festive force. "But this year, the rest of the holidays have been a bit of a letdown. Booker is trying to find a way to find his 'cray'—even though the holidays aren't the same," Brown explains. You guys are going to see Booker go through a bit of a journey trying to find his 'cray.'"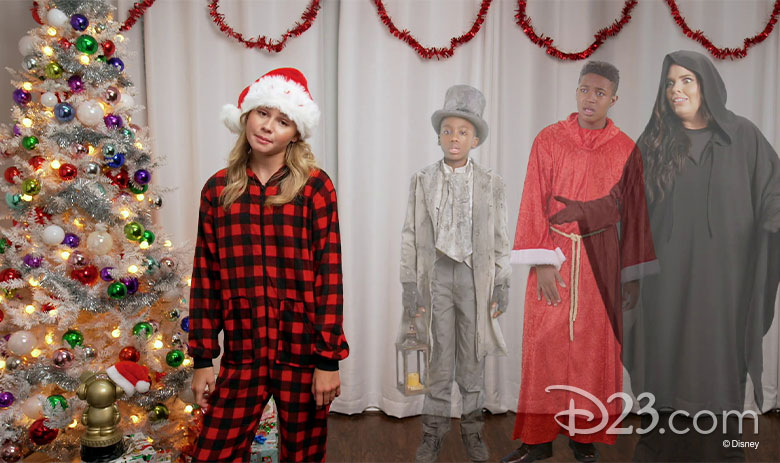 Brown isn't having any difficulty finding his own holiday 'cray' this year. In addition to "Mad About Yuletide," he recently joined Miranda May (BUNK'D) and other Disney Channel fan favorite stars for Disney Channel Holiday House Party. The hilarious holiday edition of the sketch comedy show for kids and families was filmed remotely and features the comedic ensemble virtually decking the halls with a merry mélange of characters and comic sketches, including a Gen Z influencer take on a Charles Dickens classic, a Disney Channel Wand ID fail, and a High School Musical throwback that goes waaayy back. Brown also gets his carol on in Challenge Accepted! Disney Channel's Epic Holiday Showdown, which puts Santa and Mrs. Claus in the seasonal spotlight as they enlist the help of Disney Channel stars to save the holidays from Ebenezer Scrooge, played by Brown's Raven's Home co-star Anneliese van der Pol.
There's more Disney Channel merry-ment to be found in Disney Holiday Magic Quest, virtually hosted by Raven-Symoné. The special finds ZOMBIES 2 stars competing in a high-stakes holiday adventure inside Magic Kingdom Park at Walt Disney World Resort, facing off in a series of challenges and obstacles through iconic Disney attractions as they attempt to restore the holiday magic that's been stolen by Disney villains Maleficent and the Evil Queen. As stars compete for the grand prize, proceeds will be donated to Toys for Tots, a nonprofit organization that delivers hope and the magic of the holidays to less fortunate children.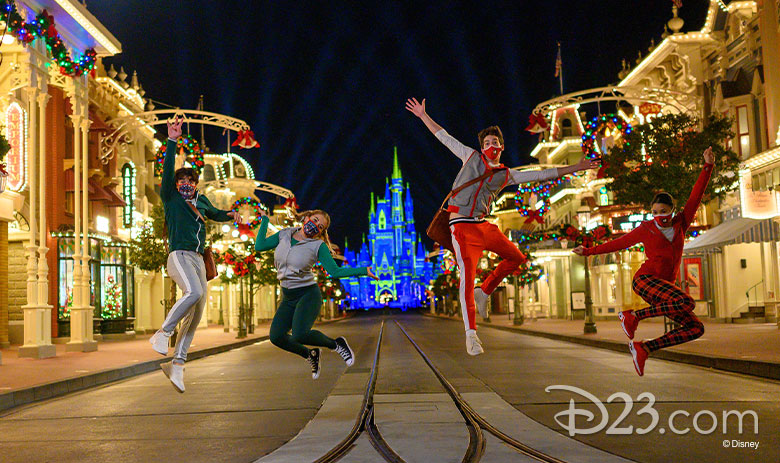 Raven-Symoné was thrilled to be part of the special and watch the ZOMBIES 2 stars live out her fantasy Magic Kingdom experience. "I always wanted to just run through Disney World and Disneyland and the Disney Parks overnight without anybody around, just so I can really feel it. The fact that these teams got to do that is so cool," she says. "Going on the Seven Dwarfs ride and doing all these different things, and going in the moat—you never see anybody in the moat!" Given what a huge Disney Parks fan Raven-Symoné is, does she believe that she could have won the grand prize? "Obvi," she says with a laugh. "But I did the next best thing and that's help [the teams] through the journey!"
All three specials are available to watch throughout the month on Disney Channel and on DisneyNOW, and Raven-Symoné says that Disney Holiday Magic Quest will be part of her Christmas Day viewing this year. Disney will also be part of Brown's holiday this year. He's got some "super-awesome" LED décor that gives his house the not-so-hidden Mickey treatment, along with a Mickey Mouse waffle maker that is definitely being put to good use on Christmas morning. "Then there's all the classic Disney Channel holiday specials, and, of course, all the Disney Channel classic holiday movies, soundtracks, and everything—Disney is a huge part of the holidays for me."