By Courtney Potter
Baymax will return for a third season on Disney Channel, and we take a spin through tons of Star Wars Celebration news … Read more, along with other news from around Disney, in this week's news briefs!
Get Ready for More Baymax: Big Hero 6 The Series Renewed for Season 3
On a scale of one to 10, how would we rate our excitement for the following news? A big fat 10, of course! Disney Channel has just ordered a third season of its fantastic, Emmy® Award-nominated animated series Big Hero 6 The Series, just a few weeks' ahead of its Season 2 premiere on Monday, May 6, at 3:30 p.m. EDT/PDT. New episodes will continue to roll out weekdays through May 17. Episodes will also be available the same day on DisneyNOW.
But that's not all… A trio of shorts, illustrated in a super-cool watercolor style and featuring Baymax and Mochi, will begin to roll out on Tuesday, May 7, across Disney Channel, DisneyNOW, and Disney Channel YouTube. So make sure to keep your eyes peeled!
Big Hero 6 The Series continues the adventures and friendship of 14-year-old tech genius Hiro (Ryan Potter); his compassionate, cutting-edge robot Baymax (Scott Adsit); and their friends Wasabi (Khary Payton), Honey Lemon (Genesis Rodriguez), Go Go (Jamie Chung), and Fred (Brooks Wheelan) as they form the legendary superhero team Big Hero 6 and embark on high-tech adventures as they protect their city from an array of scientifically enhanced villains. Special guest voices for Season 2 include Jane Lynch (Glee), Timothy Simons (Veep), and Horatio Sanz (Saturday Night Live).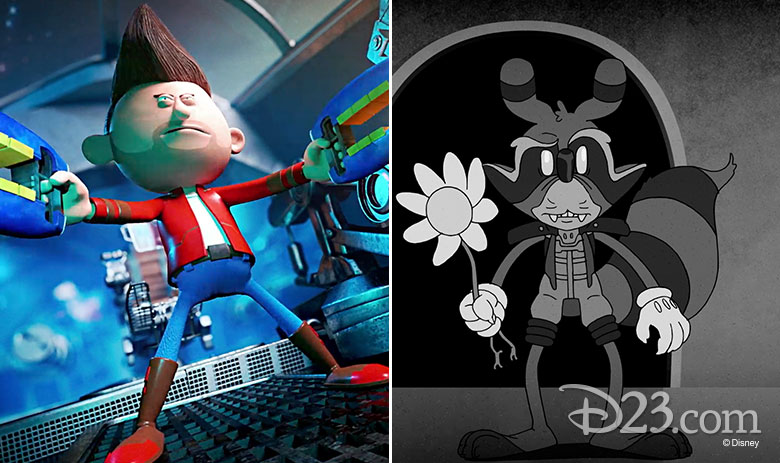 Unique Animation Styles Coming to Marvel's Guardians of the Galaxy: Mission Breakout! on Disney XD
Fans of Star-Lord, Gamora, and all their friends—listen up: Marvel's Guardians of the Galaxy: Mission Breakout! will feature several distinct animation styles in a multipart story arc kicking off on Sunday, May 5, at 9:30 p.m. EDT/PDT—with two back-to-back episodes on Disney XD and DisneyNOW.
In the new storyline, the Guardians—desperate to escape the Collector's collapsing ship—jump into the Black Vortex Mirror and find themselves separated and trapped in strange new worlds. Crossing time and dimensions, each world was developed using different animation techniques to visually support the storytelling, including CG-stop motion; children's book illustration; 8-bit; and motion comic—all firsts for a Marvel animated series—as well as Golden Age and traditional CG.
Produced by Marvel Animation, Marvel's Guardians of the Galaxy: Mission Breakout! stars Will Friedle (Kim Possible) as Peter Quill/Star-Lord, Trevor Devall (Johnny Test) as Rocket Raccoon, Vanessa Marshall (Star Wars Rebels) as Gamora, David Sobolov (Transformers: Prime) as Drax the Destroyer, and Kevin Michael Richardson (The Cleveland Show) as Groot.
Save the Date!
Be sure to mark these upcoming Disney events on your calendar:
D23 and Walt Disney Archives


May 1, 2019


30 Years of Disney's Hollywood Studios – A D23 Celebration!


May 4, 2019


D23's Magical Screening Series: The Lion King at Walt Disney World


May 6, 2019


The Official Walt Disney Studios Tour – Presented by D23


May 11, 2019


D23's Magical Screening Series: The Lion King on the Lot


May 16, 2019


D23 Celebrates Mickey Mouse: From Walt to the World


June 1, 2019


D23's Behind-the-Scenes Experience: Return to Walt's Chicago


June 8, 2019


Lunch with a Disney Legend – Paige O'Hara


June 10, 2019


The Official Walt Disney Studios Tour – Presented by D23


June 13, 2019


Mickey Mouse's Roller Disco Party


June 22, 2019


The Official Walt Disney Studios Tour – Presented by D23


August 23-25, 2019


D23 Expo 2019
Parks


March 1-April 23, 2019




Disney California Adventure Food & Wine Festival




March 6-June 3, 2019




Epcot International Flower & Garden Festival




May 31, 2019


Star Wars: Galaxy's Edge Opening at Disneyland Resort


August 29, 2019


Star Wars: Galaxy's Edge Opening at and Walt Disney World Resort



Studios




April 26, 2019


Avengers: Endgame opens in U.S. theaters


May 24, 2019


Aladdin opens in U.S. theaters


June 21, 2019


Toy Story 4 opens in U.S. theaters


July 19, 2019


The Lion King opens in U.S. theaters


August 9, 2019


Artemis Fowl opens in U.S. theaters


October 18, 2019


Maleficent: Mistress of Evil opens in U.S. theaters


November 22, 2019


Frozen 2 opens in U.S. theaters


December 20, 2019


Star Wars: The Rise of Skywalker opens in U.S. theaters


Television




April 21, 2019


American Idol's Disney Night ABC airs on ABC (8–10:01 p.m. EDT/5–7:01 p.m. PDT)


May 6, 2019


Big Hero 6 The Series kicks off season two on Disney Channel (3:30–4 p.m. EDT/PDT)


Summer 2019


Descendants 3 premieres on Disney Channel and DisneyNOW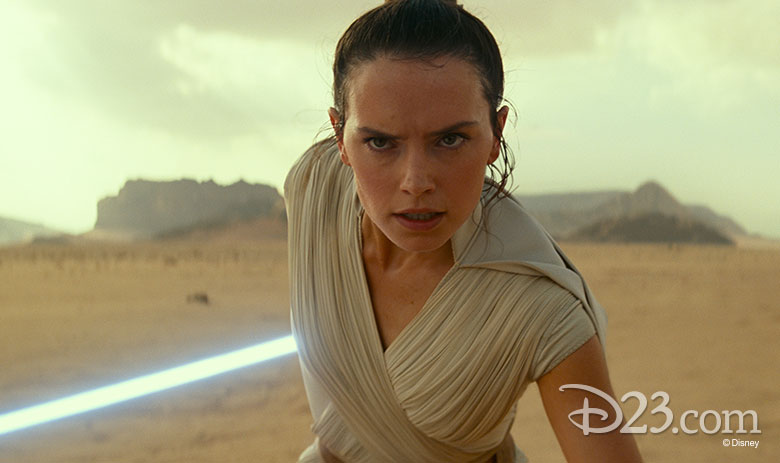 Everything We Learned from Star Wars Celebration Chicago
You might've noticed that there were a ton of incredible announcements coming from the various worlds of Disney over the last week or so… case in point: this past weekend's mega-huge Star Wars Celebration in Chicago. Luckily, D23 had a front-row seat to the entire Windy City shebang; read up on all the galactically amazing info we heard by clicking here. And then make sure to mark those calendars!
Force for Change to Inspire the Next Generation of Heroes and Innovators
Speaking of Star Wars Celebration Chicago, there was a big announcement made over the weekend related to the Star Wars: Force for Change philanthropic initiative: Disney and Lucasfilm are partnering to provide a $1.5 million donation, in-kind, and mentorship resources to help expand access to FIRST® (For Inspiration and Recognition of Science and Technology). Check out the announcement video, above!
A global K-12 nonprofit organization, FIRST designs accessible, innovative programs to build self-confidence, knowledge, and life skills—all while motivating young people to pursue opportunities in science, technology, and engineering and become well-rounded, community-focused leaders of the future. Over the past 20 years, FIRST has inspired millions of students who have participated in team-based, mentor-guided programs in more than 100 countries around the world.
To get the FIRST word out, Star Wars: Force for Change has announced a Twitter sweepstakes that offers up the chance to win a trip to Star Wars: Galaxy's Edge at Disneyland Resort. Visit the official Star Wars Twitter account at twitter.com/starwars and retweet the announcement video with #StarWarsFFCSweepstakes—now through April 22 at 11:59 p.m. PDT—to enter!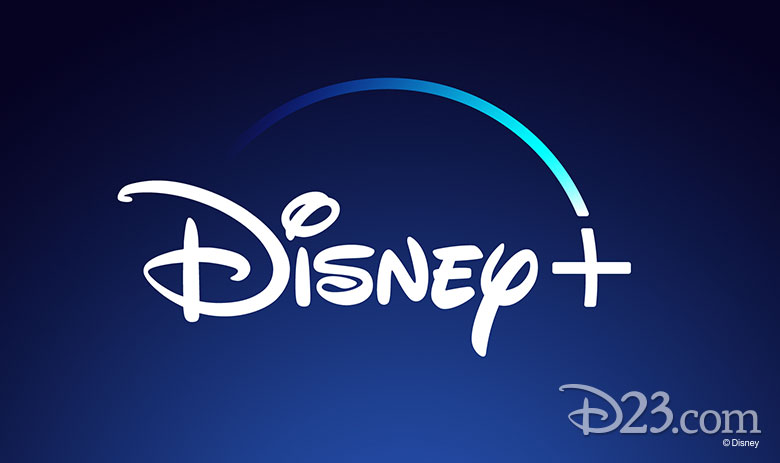 Your Definitive Guide to Disney+
As if last weekend wasn't crazy-big enough, Disney also spent last Friday, April 12, telling the entire globe about its upcoming Disney+ streaming service! Read all about what you can expect (movies straight outta the Disney vault! Original Marvel and Star Wars series! And some great Fox content too!) by clicking here… and then get ready to binge-watch when Disney+ debuts on November 12.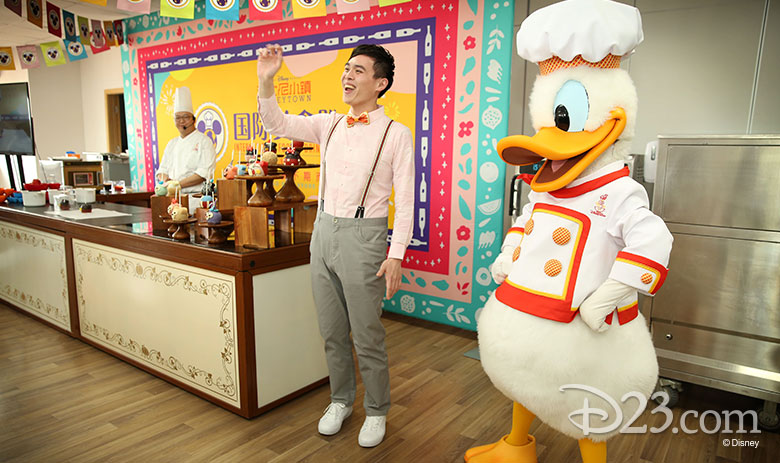 Shanghai Disney Resort Kicks Off First International Food & Drink Fest
Each year, culinary aficionados from across the country (and around the world) descend on both Disney California Adventure park at Disneyland Resort and Epcot at Walt Disney World Resort for the opportunity to eat, drink, and be merry at the various resorts' food festivals… so it's no wonder that Shanghai Disney Resort would wanna get in on the foodie fun! The first-ever International Food & Drink Fest has now taken over the resort's Disneytown area—and it'll be delighting taste buds now through May 4.
Guests can feast on fantastic flavors from around the world; learn from local Disney chefs and culinary experts; and enjoy some tuneful entertainment during this limited-time event, all surrounded by an abundance of colorful blooms at the height of Shanghai's spring season. Thirteen international food market booths feature regional cuisine from around the world, including Latin Cantina, Italian Terrace, Seoul Snack, Tex-Mex, Hawaii Sweet, and more; each menu boasts unique dishes—created using fresh, healthy ingredients—as well as a range of tasty beverages.
Visiting Shanghai in the next few weeks? First off, you lucky duck! Secondly, tickets for the International Food & Drink Fest are on sale now via the official Shanghai Disney Resort WeChat account, and through the resort's travel trade partner Meituan Dianping. Happy feasting!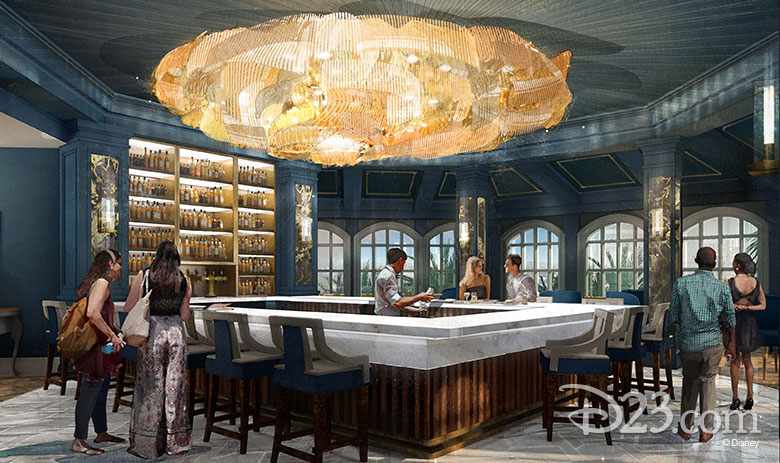 Beauty and the Beast-Inspired Lounge Coming to Disney's Grand Floridian
Experience a "tale as old as time" in a brand-new way… This fall, a Beauty and the Beast-inspired bar and lounge will—as certain as the sun—delight guests when it debuts inside Disney's Grand Floridian Resort & Spa at Walt Disney World Resort.
Formerly Mizner's Lounge and Commander Porter's, this re-imagined lounge will feature four unique spaces inspired by Belle and the Beast. Look for a magnificent gold chandelier above the signature bar (inspired by Belle's iconic ball gown, with nods to the Beast's magical rose); additionally, a "formal library" will showcase classical baroque designs and French furnishings inspired by Belle, with hints of all the Beast's memorable friends, and the whimsical garden room and outdoor patio will draw inspiration from the Beast's terrace and the enchanted forest outside the castle gates.
So be our guest and stay tuned for more info as this new lounge's opening date draws near…