By Jocelyn Buhlman
Afternoons were meant to be cozy, spent in front of the television with a controller in your hand as you experience the rush of seeing the startup screen of your game console, ready to begin your latest adventure. You could be the star of your very own Disney story—racing a Light Cycle across the Grid, or using your Keyblade to defeat the Heartless. What game always had you pushing start? We've rounded up some of the most classic, iconic, and just plain fun Disney video games that will have you reaching for your controller before you can reach the end of the article!
Castle of Illusion Starring Mickey Mouse (Sega Genesis)—1990
Castle of Illusion Starring Mickey Mouse was the first of a gaming series that brought Mickey Mouse on a world of adventure through Disney-inspired levels. This platformer is timeless in its game mechanics, and even spawned three sequels: Land of Illusion Starring Mickey Mouse, World of Illusion Starring Mickey Mouse and Donald Duck, and Legend of Illusion Starring Mickey Mouse. The game was remade in 2013 for multiple platforms and is currently available in mobile format as well.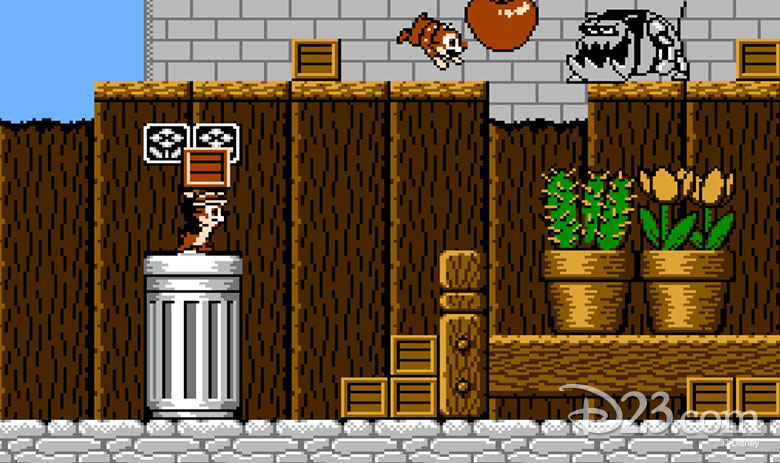 Chip 'n' Dale's Rescue Rangers (NES)—1990
There's no case too big or small for our favorite chipmunk detectives, which is why Chip 'n' Dale Rescue Rangers is the perfect show for a video game adaptation, featuring non-linear story progression and challenging gameplay. This game, along with DuckTales, Talespin, and more are now available in The Disney Afternoon Collection, available for Playstation®4, Xbox One, and Windows PC now!
Quackshot (Sega Genesis)—1991
Donald Duck takes cues from Indiana Jones in this game that features globe-trotting, treasure-hunting adventures in the spirit of DuckTales. The game's title comes from Donald's special gun, which can shoot plungers, popcorn, or bubble gum, providing a fun strategic aspect for players guiding Donald on his pixelated adventure.
Tron 2.0 (PC)—2003
It wouldn't be a classic video game list without Tron Light Cycling his way into our favorites! This sequel to the classic film Tron expands the world of the Grid with RPG elements, Light Cycle racing, and a fun multiplayer mode.
Aladdin (Sega Genesis)—1993
This stunningly animated platformer puts players directly in the action of the movie Aladdin, with levels and challenges directly inspired by the events of the film. Aladdin is a fan favorite, with players praising the game's beauty, combined with the fun mechanics of a platformer with sword combat.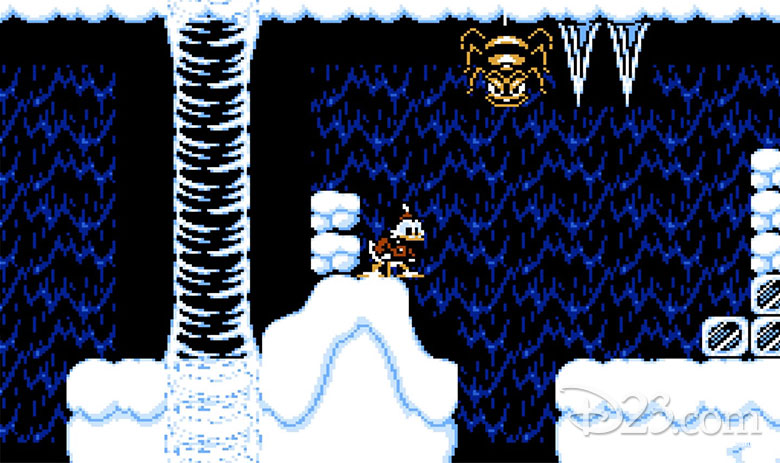 DuckTales (NES)—1989
Recently re-released for mobile play, this classic platformer adapted the beloved television show with refreshing game mechanics unique to the world of DuckTales and a soundtrack that leaves players dancing for years to come.
The Lion King (SNES/Sega Genesis)—1994
This game stand outs by utilizing new sequences not seen in The Lion King's theatrical version to create levels set in between the film's major action sequences. The unique content, paired with the stunning graphics and soundtrack, have kept The Lion King a king in the hearts of Disney video game fans everywhere.
The Little Mermaid (NES)—1991
Often considered a hidden gem, The Little Mermaid lets players explore an underwater world of puzzles, boss fights, and creative environments that remind you why life is better under the sea!
Goof Troop (SNES)—1993
Team up as Goofy and Max in this co-op puzzle-based adventure that requires both characters' abilities to solve each challenge. Together, the two of them must stop nefarious pirates who have kidnapped Pete and PJ in a case of mistaken identity!
Mickey Mania: The Timeless Adventures of Mickey Mouse (SNES/Sega Genesis)—1994
Mickey Mouse is the star of this game that uses his classic cartoons for each level. Enjoy everything from the black-and-white Steamboat Willie-inspired level to spooky haunted houses and a mad scientist's lab!
Adventures in the Magic Kingdom (NES)—1990
Explore the wonders of the Magic Kingdom in this creative game that provides a variety of gameplay option as you explore stages based on different popular attractions. Drive to victory in the Autopia stage, navigate a perilous train track on Big Thunder Mountain Railroad, defeat ghosts in the Haunted Mansion, and more!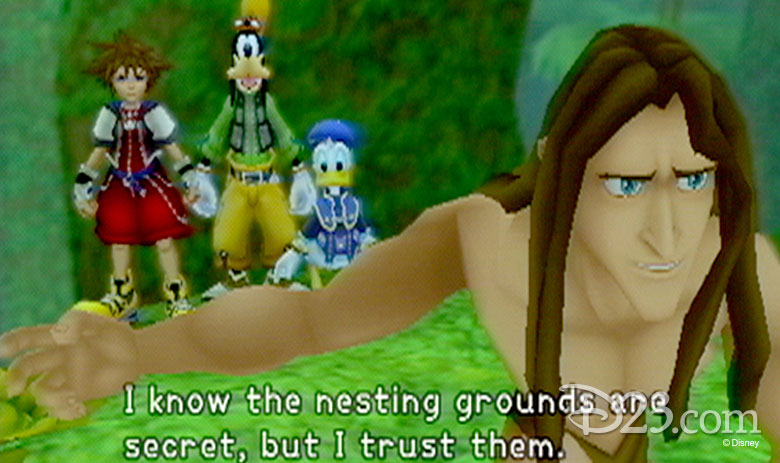 Kingdom Hearts (Playstation 2)—2002
The adventures of a boy named Sora on a mission to restore his home world from destruction by the sinister Heartless, Kingdom Hearts may be one of the most famous Disney video games created. In his quest to remove darkness from the land, Sora teams up with Goofy and Donald, who are on a mission from King Mickey, to explore various worlds based on Disney films, such as Wonderland, Atlantica, the 100 Acre Wood, and Halloween Town.