By D23 Team
Producer Don Hahn has the distinction of being one of the very few people to work on both of Disney's adaptations of Beauty and the Beast. We sat down with the lucky guy, who also produced The Lion King, The Hunchback of Notre Dame, Atlantis: The Lost Empire, and Maleficent, to hear about—in his own words—his five favorite moments from the making of both spectacular films.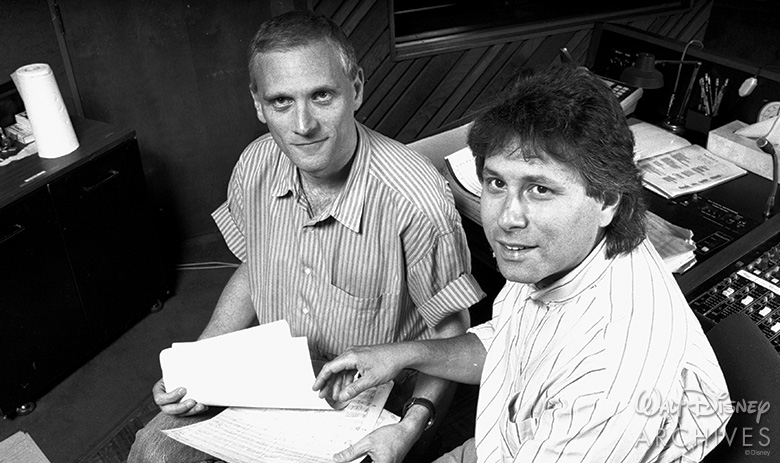 1. Bringing Howard Ashman and Alan Menken on to the project.
When you make movies, it's not the time you spent on the red carpet that you remember most. For me, it's the creative breakthroughs that form your most cherished memories. For the original Beauty and the Beast, one of my favorite memories was certainly bringing Howard Ashman and Alan Menken into the film. Howard was sick at the time and lived in Upstate New York on the Hudson River in a town called Beacon. And so we all went to him. At the time we didn't know he had AIDS. And we just thought he was being a diva because he won the Academy Award® for The Little Mermaid! So, we packed up about six or seven of us and went to beautiful Fishkill, New York, and stayed at the Residence Inn and set up an upstairs conference room where, you know, people probably normally sell boilers and that kind of thing. But we set up our storyboards and a piano for Alan. And Howard would bring in donuts.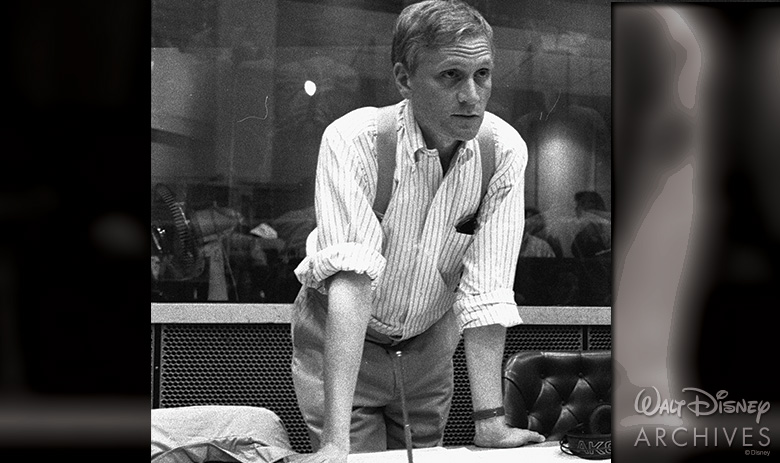 2. Howard Ashman's awe-inspiring musical genius.
I remember we pitched the opening of the movie to him. And he just said, "We can musicalize this. This will be like a Gilbert and Sullivan thing. You'll meet Belle. You'll meet Gaston." And we're in this humble, nondescript conference room in Fishkill, New York—that's where we hatched so many ideas that people now know and love from Disney's first Beauty and the Beast. Those were the best moments. You're sitting around a piano and you're trying to figure it out and you're trying to sing. And Howard's tremendous encyclopedic knowledge of Broadway and American musical theater. It's like he would say, you know, the Beauty and the Beast dance has to be like The King and I. Gaston has to be like Captain Miles Gloriosus from A Funny Thing Happened on the Way to the Forum. It was like that every day… just incredible.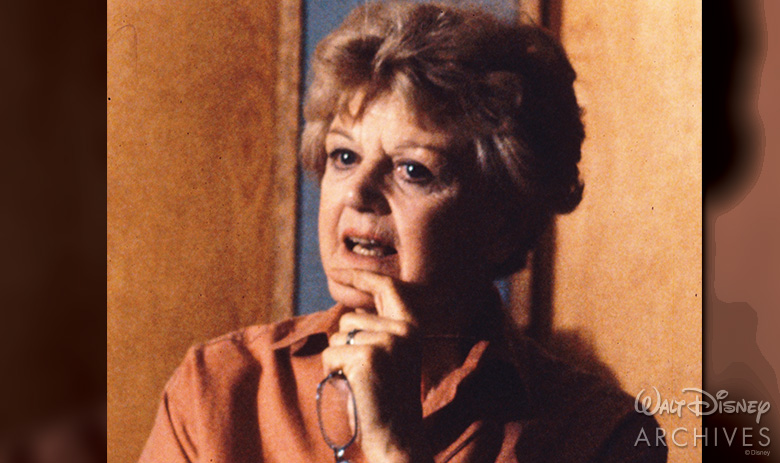 3. Recording "Beauty and the Beast" with Angela Lansbury.
Her flight was delayed. So when she landed I said, "You know, we can cancel this. We can let the orchestra go and come back tomorrow." She says, "We rehearsed. We've prepared. You have the orchestra. I'll be there." A consummate professional. We're at the studio and the elevator doors open, and she walks in, says hello to everyone, heads into the recording room, and sings "Beauty and the Beast" with the New York Philharmonic in one take. And that's what's in the movie.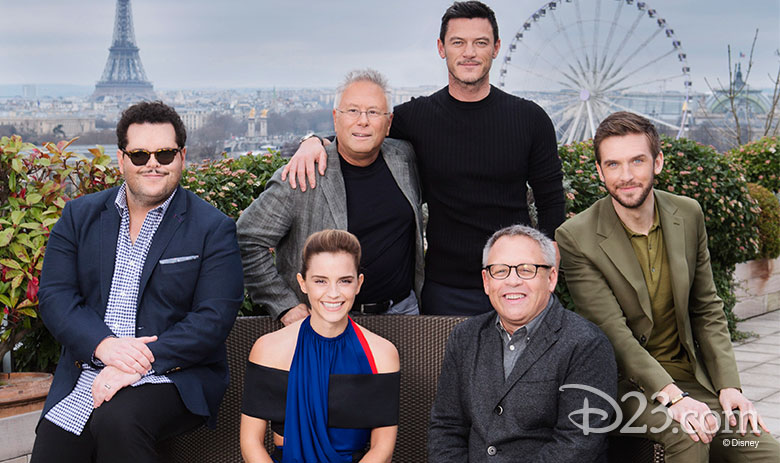 4. The amazing cast that has made the live-action version so unforgettable
I'll never forget Emma Watson saying, "I grew up with these songs, and I want to take the time necessary and devote it to this movie, because it means that much to me." Or Dan Stevens. The world doesn't really know Dan Stevens yet, but they will after this movie. Or the only person, arguably, who could replace Angela Lansbury as Mrs. Potts—Emma Thompson. We were so lucky to get someone like Bill Condon to direct. All these talented people who flesh out the story and create new unforgettable moments. Every day was pretty memorable during the making of this movie.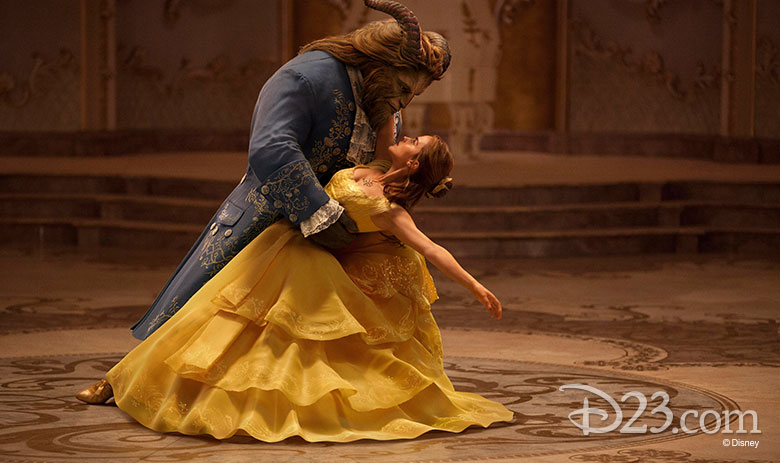 5. Seeing the new movie for the first time.
It was really weird, because I saw the live-action version for the first time totally by myself. I don't know how to describe the experience. When you watch a movie like this, it's a little like going through a scrapbook of an old vacation. So you have all these memories from the making of the first film, but at the same time you're trying to disassociate yourself from those and comment on what's in front of you. It was something that had boldness to it. It's a really unusual experience to see the second film when you helped make the first one. It's like seeing a long-lost son or daughter who you didn't know you had, but yet they're still familiar. It's a deeply emotional experience, and you feel an immediate connection to the film.