By Jim Frye
Disney, Marvel, ABC, and Star Wars were "out in force" at this year's San Diego Comic-Con, giving fans more chances than ever to see their favorite stars and get all the latest news about their favorite shows and films. And best yet, we even had a D23 Member Mixer nearby to meet fellow D23 members, and take a break from the heat. If you weren't able to make it out to San Diego this year, no worries! We've put together your ultimate guide to all things Disney at Comic-Con, featuring our top-5 Disney panels at the convention.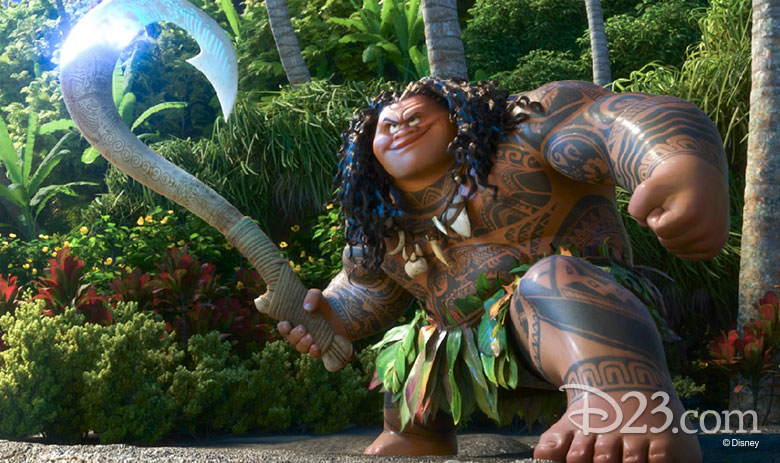 MOANA: ART OF THE STORY
Directors Ron Clements and John Musker presented artwork, music, and the latest news about Walt Disney Animation Studios' Moana, arriving in theaters this November. This dynamic duo of animation explained how important the culture of navigation is to the film, and detailed Moana's father's belief that no one should ever dare to go beyond the reef. This, of course, is a hurdle for Moana to get over, and becomes the basis for an incredible nautical adventure. And speaking of Moana, Auli'i Cravalho, who provides the voice for the character, was on hand at Comic-Con, as well. Guests in the room were treated to exclusive footage—including the first three minutes of the film in advance of its November 23 opening date!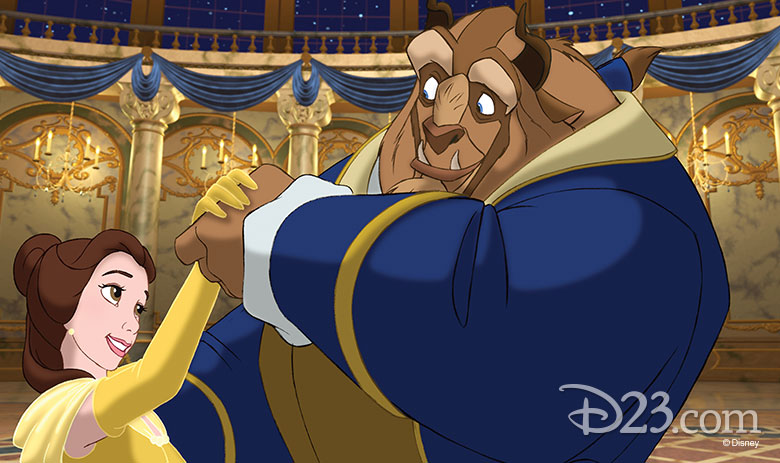 BEAUTY AND THE BEAST: 25TH ANNIVERSARY
Of course, we couldn't talk about Walt Disney Animation Studios at Comic-Con without mentioning a panel about one of the crown jewels from the Studio: Beauty and the Beast! The beloved film celebrates its 25th anniversary this year, so producer Don Hahn and directors Gary Trousdale and Kirk Wise headlined a panel of filmmakers discussing the classic. Featured on the panel were animators James Baxter (lead animator for Belle), Dave Pruiksma (lead animator for Mrs. Potts), Nik Ranieri (lead animator for Lumiere), and art director Brian McEntee.
ONCE UPON A TIME
Fans of ABC's hit series Once Upon a Time, beware—Jafar (played by Obed Fehr) is coming to Storybrooke in season six, along with everyone's favorite "street rat," Aladdin (Deniz Akdeniz)! The stars of the popular ABC program were all on hand in the massive Ballroom 20, including Jennifer Morrison, Colin O'Donoghue, Jared Gilmore, Rebecca Mader, Emillie de Ravin, Josh Dallas and Lana Parrilla. Moderator Yvette Nicole Brown kept the conversations moving as fans were treated to a special clip from season six.
MARVEL'S AGENTS OF S.H.I.E.L.D.
The cast from ABC's popular Marvel's Agents of S.H.I.E.L.D. delighted fans with multiple appearances, most notably during their packed Ballroom 20 panel, and also outside the convention center at a free Entertainment Weekly Con-X appearance. In attendance were Clark Gregg (Coulson), Chloe Bennet (Daisy), Henry Simmons (Mack), Elizabeth Henstridge (Simmons), and Iain de Caestecker (Fitz), along with Jeph Loeb, executive vice president and Head of Marvel Television, and co-creators and executive producers Jed Whedon and Maurissa Taancharoen, and executive producer Jeff Bell. This powerhouse lineup revealed the exciting news that longtime Marvel character Ghost Rider will be blazing a path on the show next season.
MARVEL STUDIOS
It's no surprise that the Marvel Studios presentation inside the 6,500-plus capacity Hall H was the marquee event of this year's convention, bringing together cast, filmmakers, and surprises from Marvel's spectacular lineup of blockbuster films, including Doctor Strange, Guardians of the Galaxy Vol. 2, Spider-Man: Homecoming (in partnership with Sony Studios), Thor: Ragnarok, Black Panther, and Captain Marvel. Marvel Studios President Kevin Feige led the panel, introducing a brand-new company logo and, of course, the Guardians of the Galaxy – Mission: BREAKOUT! attraction opening next year at Disney California Adventure.
D23 talked to many of the panelists; here are some highlights:
Ryan Coogler (Director, Black Panther): "I would tell the fans that we're working hard and thinking about them. This is a film that's being made by fans. We respect this world and these characters and what they mean to people. At the same time we want to make a film that's challenging and gives people something unexpected and something new."
Michael B. Jordan (Erik Killmonger, Black Panther): "Ryan Coogler and I are really good friends; I've known him for a long time, I know his shorthand and his work ethic, and I'm really excited to read the script—I haven't read it yet, even though I've tried to pry it from him!"
Mads Mikkelsen (Kaecilius, Doctor Strange): "I love the fans! The Walt Disney Company is many things and should really be proud of the fact that they keep the flavor of everything they do and respect all the genres they're working with. That's a thumbs-up to Disney."
Dave Bautista (Drax, Guardians of the Galaxy): "I just can't wait to ride the attraction (Guardians of the Galaxy ­– Mission: BREAKOUT!)!"
Scott Derrickson (Director, Doctor Strange): "I love Doctor Strange. I grew up reading the Marvel comic. It's my favorite character, and I think the only Marvel character that I'm suited to direct. It's edgier, darker, very weird, but in the end it's about a man overcoming his own ego. D23 fans, please come out and see Doctor Strange on November 4."
Benedict Wong (Wong, Doctor Strange): "Scott Derrickson—what a visionary! I was really thrilled to be standing onstage amongst a really talented ensemble."
James Gunn (Director, Guardians of the Galaxy Vol. 2): "I spent a lot, a lot, a lot of time drawing little drawings of Baby Groot, trying to get him just right… it took a lot of work. I think when I wrote Baby Groot into the treatment before I wrote the script, it really ushered the movie into a new direction and it was a lot more exciting for me personally to write."
OTHER DISNEY PANELS
And that's just the tip of a huge iceberg when it comes to Disney, Marvel, Star Wars, and ABC at Comic-Con this year. There were also panels about the Dynamic World of Disney Comics; Animation Storyboarding; Marvel Civil War II on the publishing side; Star Wars: The Science Awakens; a Q&A with the screenwriters of Captain America: Civil War, Christopher Markus and Stephen McFeely; and tons more. Once Upon a Time creators Adam Horowitz and Edward Kitsis even updated fans on their collaboration with Ian Goldberg on their new summer smash hit on Freeform, Dead of Summer. And we didn't even mention Disney XD's Pickle and Peanut, Future-Worm!, Penn Zero: Part-Time Hero, or The 7D.
Whew! So much Disney, so little time.