By Jonathan McMullen
Summer is now in full swing, with long days, warm temperatures, and vacations full of fun and adventure! There are so many great ways to have some summer fun, and one of the most enduring is a camping trip. Whether you've set up your tent in the mountains, taking in the soothing scent of pine trees; on the beach with the fresh ocean breeze wafting over you; or the desert, with its crisp starry nights, everyone who camps comes away with indelible memories of their amazing adventures.
From keeping food in a bear box to remembering to bring flashlights, part of the classic camping experience involves learning tips to help you survive your trek away from civilization. As we reminisced about the many ways that camping has been represented throughout the history of Disney, we thought it would be fun to note some of the camping tips we learned from our Disney movies and attractions.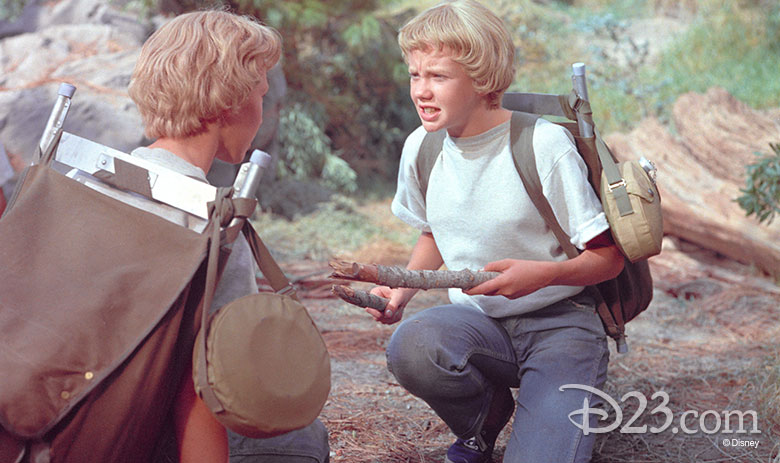 Tip 1: Hit two sticks together to keep away mountain lions. (The Parent Trap, 1961)
What better way to start off than with a tip from the Disney classic film, The Parent Trap? While taking a "getting to know you" camping trip, Susan and Sharon trick their evil soon-to-be stepmom, Vicky, into believing that hitting two sticks together will keep away vicious mountain lions. Of course, we know it's just a gag, but it's still fun to do when out hiking!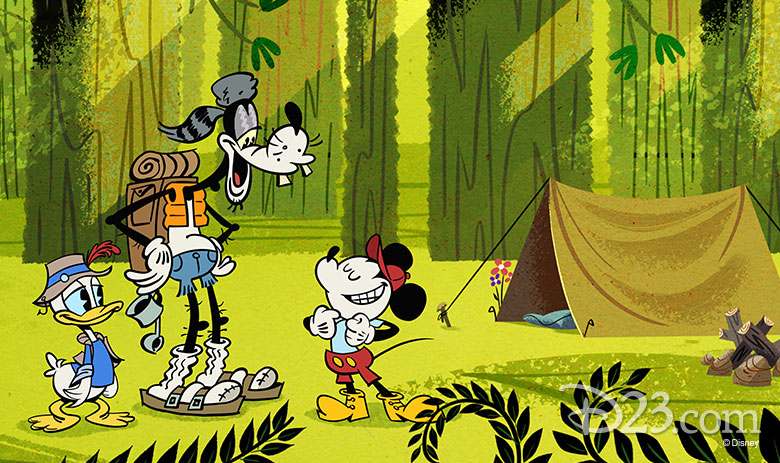 Tip 2: Glamping is the new camping. (Roughin' It, a Mickey Mouse cartoon)
Camping has evolved a lot over the years, and that's no more evident than in the Mickey Mouse cartoon Roughin' It. Mickey, Donald, and Goofy go camping, but Mickey and Donald have differing opinions on the ideal camping experience. Mickey believes in the old-fashioned, no-frills camping experience, but Donald shows up in a state-of-the-art RV with all the modern amenities. After all, he can't live without electricity! They end up feuding over which style is better, which completely ruins their whole trip. Whether you fancy old-fashioned camping or you prefer your amenities to be more modern, the most important thing is that everyone enjoys their camping adventures.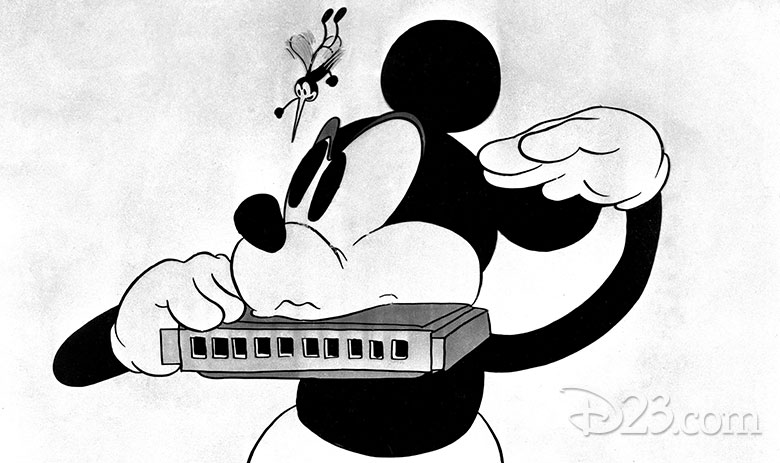 Tip 3: Be extra prepared to battle mosquitos! (Camping Out, a classic 1934 Mickey Mouse cartoon)
One of the quintessential camping adventures is the battle against insects! That story plays out iconically in the classic Mickey Mouse short Camping Out. Mickey Mouse, Minnie Mouse, Horace Horsecollar, and Clarabelle Cow are having a wonderful time cooking, dancing, and playing music when a swarm of mosquitos attack the "city folk." A battle ensues with Horace spraying molasses, Mickey shooting peas, and all four hiding in a tent. They eventually trap all the mosquitoes in a pair of bloomers and send them on their way. Quite frankly, we think that's the way all battles with insects should end. So, remember to wear long sleeves and bring the insect repellent the next time you go camping or you might face a similar struggle.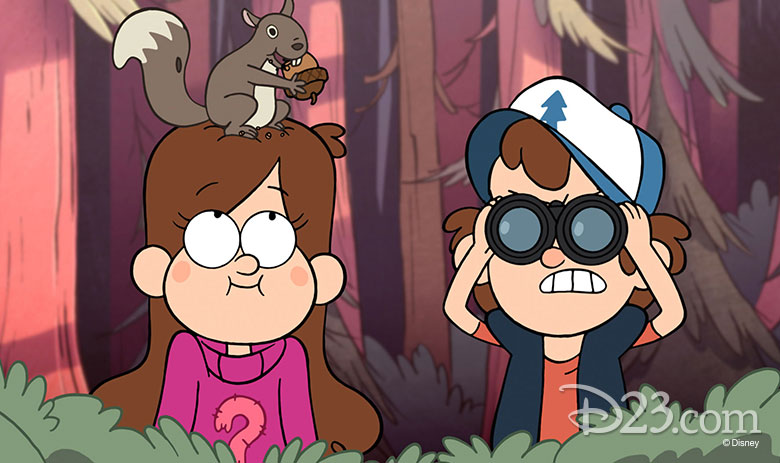 Tip 4: Watch out! There are monsters and mysteries lurking in the forest. (Gravity Falls)
Just west of weird, slightly east of eerie, and always north of normal, the animated series Gravity Falls is chock-full of the great outdoors. When camping, nighttime tends to give off an eerie feeling because it's so dark and mysterious that it makes our imaginations run wild—which can be a little scary. Gravity Falls shows us that those fears might possibly be real! From little forest gnomes to hulking gremloblins, there's always a new mystifying creature that might jump out at you, so before exploring the dark side of your campsite, be sure to be prepared by reading up on the Gravity Falls journals!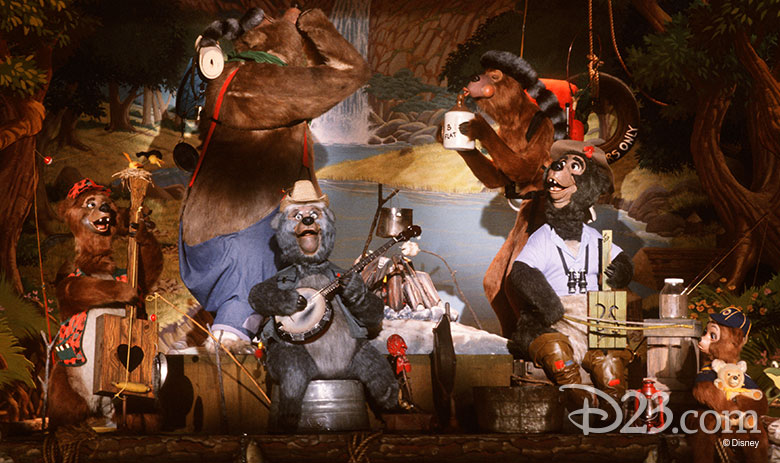 Tip 5: Forget your cares! Stop and smell the flowers. (Country Bear Vacation Hoedown)
Get in the spirit by singing the song "The Great Outdoors" from the classic Disney Parks attraction, Country Bear Vacation Hoedown. This fantastic anthem for the Five Bear Rugs, written by songwriter George Wilkins, encourages everyone to grab their camping gear and meet in the great outdoors, where it's easy to get away from the stresses of every day life. Do some fishing, some tramping through the woods, and maybe even some napping. Forgetting your cares and taking it slow is a great way to enjoy any camping trip. Oh… and if y'all won't join them, they'll chase you up a tree!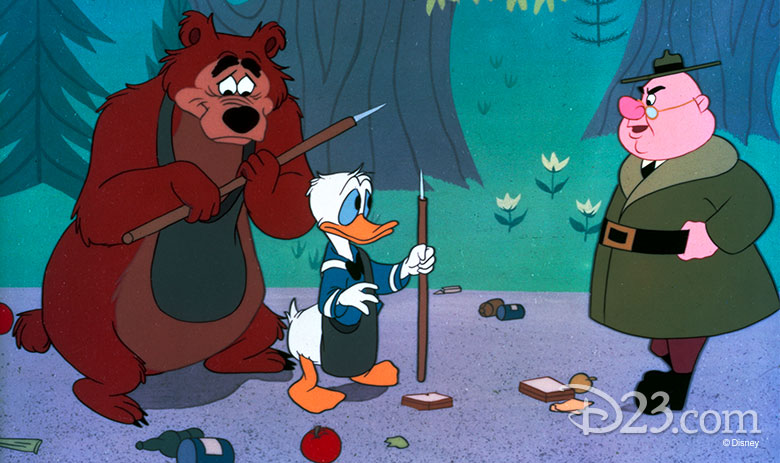 Tip 6: Always leave the campground cleaner than you found it. (In the Bag, 1956 animated short)
Keeping the camp area clean is one of the most important tips for camping, and it was immortalized in the classic Disney animated short In the Bag. Ranger J. Audubon Woodlore sees that all the summer visitors have left Brownstone Park completely trashed, and he ingeniously recruits Humphrey and the other bears to help clean up all the trash by creating a catchy song that gets them cleaning and dancing. Of course, they realize his deception and Woodlore ends up needing to find other ways to get the park cleaned, but that's a story for another time. If keeping the camp area clean ever feels like a chore, just sing the catchy song and start cleaning and dancing like Humphrey!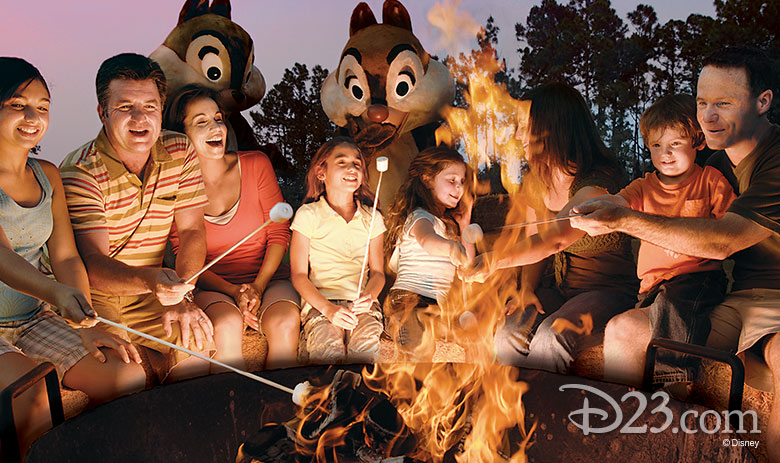 Tip 7: Nighttime around the campfire, storytelling, and sing-alongs are lasting memories. (Disney's Fort Wilderness Resort & Campground)
Disney's Fort Wilderness Resort & Campground is a fantastic place for camping. It's a little slice of the great outdoors that's still right near the hustle and bustle of the Walt Disney World parks. There is a multitude of great activities to do there, from wagon rides to archery to horseback riding. However, one of the most popular activities at the campground is Chip 'N' Dale's Campfire Sing-A-Long. Whether telling spooky stories, roasting marshmallows, or singing along to favorite songs, gathering around the campfire is one of the most memorable moments in any camping trip, and their campfire sing-along is sure to make lasting memories.
Tip 8: When fishing, perform the "Perfect Cast" with caution—you may attract Bigfoot! (A Goofy Movie, 1995)
Fishing is a traditional camping activity that's both fun and relaxing. However, take heed of the movements being made when casting the fishing line. In the Disney animated film A Goofy Movie, Goofy learned his lesson by accidentally attracting Bigfoot while performing the "Perfect Cast," with Goofy and Max ending up trapped in their car while Bigfoot demolishes their campsite. Of course, attracting Bigfoot like that is probably just a fish story, but for the truly adventurous, here's how Goofy performed the "Perfect Cast": You gotta be loose, relaxed. With your feet apart, cast 10 o'clock, two o'clock, quarter to three, tour jeté, twist, over, pas de deux, I'm a little teapot, then the windup… and let 'er fly!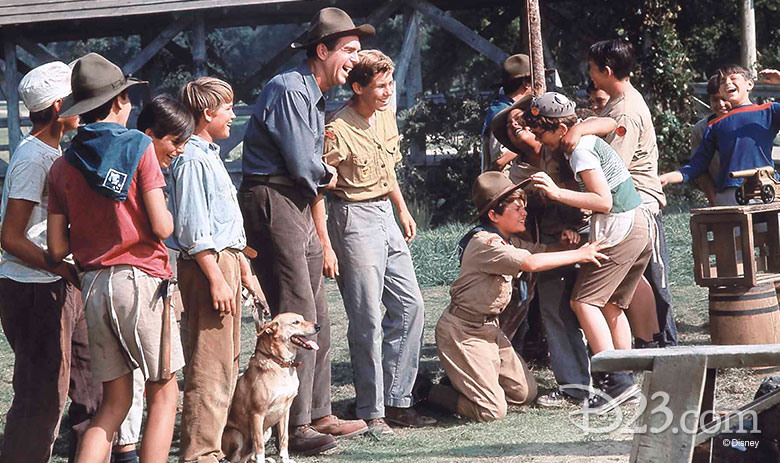 Tip 9: Remember to share your knowledge and values with others. (Follow Me, Boys!, 1966) 
Along with all the food, fun activities, spooky stories, and catchy sing-a-longs, camping is also about sharing. In the Disney film Follow Me, Boys!, Lemuel Siddons becomes a local scoutmaster and sacrifices his own personal goals to devote himself to several generations of boys, teaching them enduring values through scouting. Passing along the knowledge and values you've already learned to friends and family helps ensure that everyone can create the remarkable memories that make camping such a lasting memory of summer.