By Jocelyn Buhlman
Did Walt design the Animation building to secretly be a hospital? And WHO is that mustachioed singing bust inside the Haunted Mansion? D23 investigated the most famous Disney myths and has the surprising truths every Disney fanatic should know.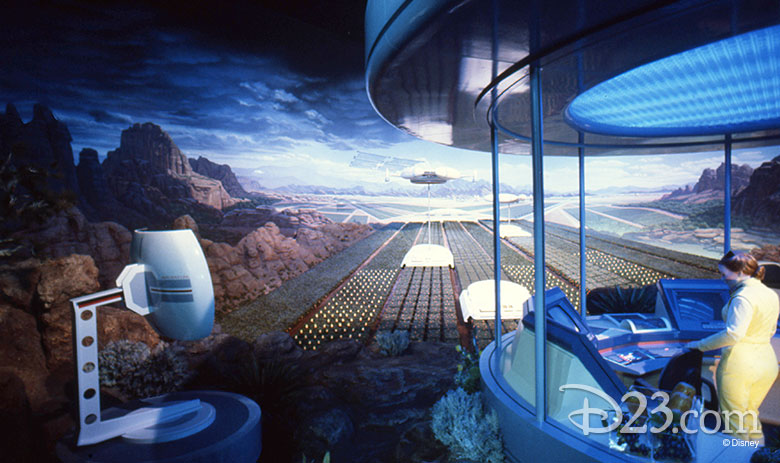 MYTH: Walt Disney personally said, "If you can dream it, you can do it."
While this famous quote is a wonderful reflection of the ideologies of Walt, he was not the one to say it. Instead, the quote comes from a classic Epcot attraction: Horizons, a trip through the potential amazing futures of the world, from space station colonies to underwater cities. Hosted by "Grandmother" and "Grandfather," the beloved attraction is a spiritual successor to Walt Disney's Carousel of Progress, one of Walt's favorite attractions. Naturally, an attraction following in the spirit of Walt's wonder at progress would feature a quote that sounds like it came out of the mouth of Walt himself.
If Walt didn't say the quote, then who did? Imagineer Tom Fitzgerald shared the answer with Disney Legend and Walt Disney Archives founder Dave Smith:
"I am very familiar with that line because I wrote it! It was written specifically for the Horizons attraction at Epcot and used in numerous ways, from dialogue in the ride to graphics."
We have the truth: while Walt didn't say it, we feel he certainly would have endorsed this quote. Horizons embodied Walt's optimistic hopes for the future and is proof that when Imagineers keep dreaming and doing, we can keep Walt's spirit alive.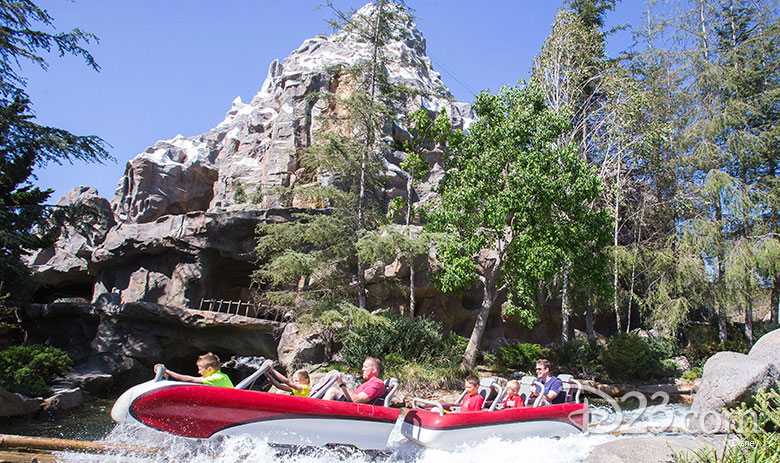 MYTH: There's a basketball court inside the Matterhorn attraction at Disneyland.
Fans have been fascinated for years with the rumor of a full basketball court in the top of the Matterhorn for Cast Members to enjoy. Could there really be such a huge recreational area neatly tucked away in the slopes of this classic coaster? Well, sort of. To give the Matterhorn's classic mountain climbers something to do on their breaks, the break room hidden within the snowy peak includes a basketball hoop. So, while there isn't a full court, the myth is still somewhat true: you can play basketball inside the Matterhorn.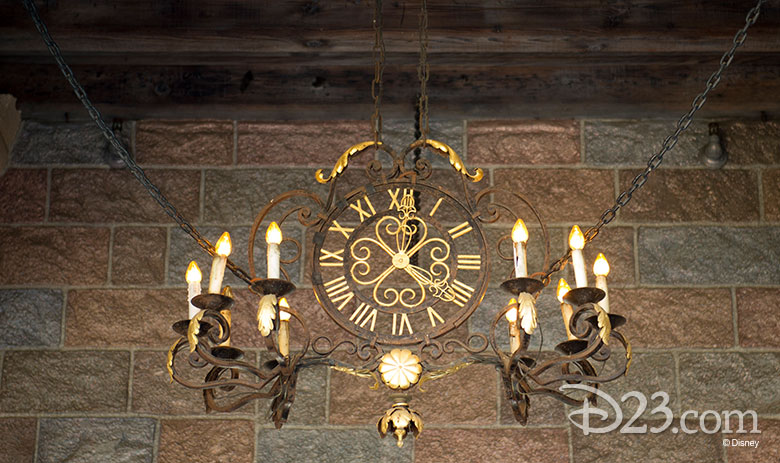 MYTH: The time on the clock inside Sleeping Beauty Castle is significant.
The gorgeous chandelier clock hanging in Sleeping Beauty Castle has never worked since its installation in 1996, and fans often speculate about what the permanently frozen time on the clock signifies. Rumors range from claiming it marks the time Disneyland opened to even suggesting that it represents the time of Walt Disney's death. Fortunately, Paul Hiffmeyer of the Disney Parks Blog put those rumors to rest. Not only does the clock's time hold no significance, the time itself often changes over the years. He explains, "Despite the theories and rumors, the numerous times that have been set on the clock have had no significance." As much as Disneyland is full of hidden details and secret meanings, sometimes a clock is just a clock.
Of course, if the time has changed so often on the clock, perhaps at one time there was a significance to the clock's frozen hands? According to materials in the Walt Disney Archives, the clock was installed during a Castle rehab in 1996. It never worked, and there is no significance to the time it is stopped on.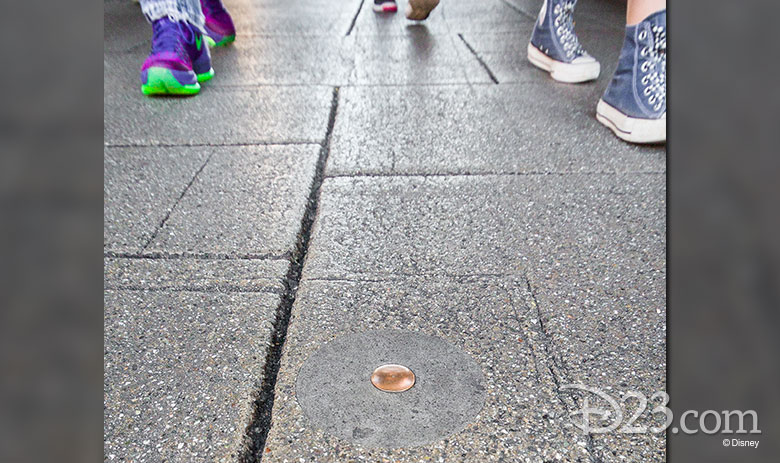 MYTH: The gold/brass spike outside Sleeping Beauty Castle at Disneyland is the geographical center of the park.
While this golden spike obviously bears importance to Disneyland, it is not the geographical center of the park. The Disneyland surveying team used the spike to help maintain a sightline from Main Street, U.S.A. to Sleeping Beauty's Castle to assist in making measurements. Per the Walt Disney Archives: "The marker in question is one used to help maintain central surveying sight lines from Main Street, U.S.A. to the castle, and helps to ensure consistent and accurate surveying measurements for this location when they are taken. Thus, we do not believe it to be, or ever have been, the 'geographical center' of the park"
If Imagineers use this marker to mark a straight line from the castle to Main Street, U.S.A., then there must be an end to the line, right? There is, in fact, a second golden spike, making a complete line for surveyors. The matching golden spike is in front of the Main Street, U.S.A. City Hall, at the apex of the triangular hub where the trolley tracks split.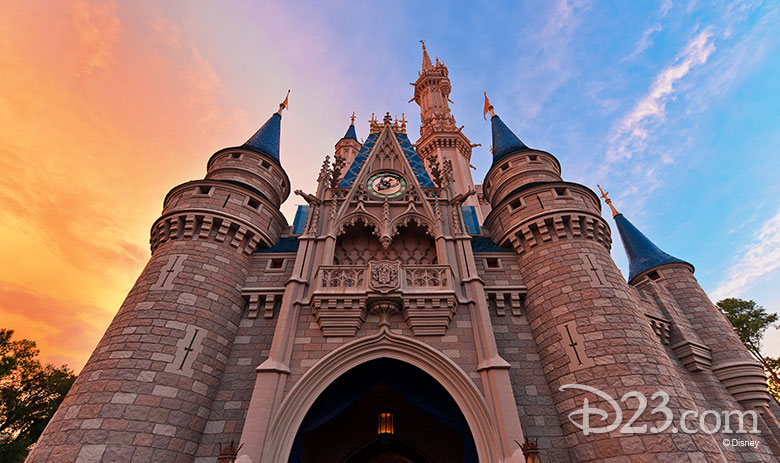 MYTH: Imagineers can disassemble and fold down Cinderella Castle at Magic Kingdom park in Florida during hurricanes.
It's raining cats and dogs at the Magic Kingdom, and Cast Members are feeling nervous about the wind blowing against the castle. Working together, a team folds the giant turrets of Cinderella's Castle in on itself like a child ducking into their seat on Splash Mountain… This image has entertained Disney fans for years as they ponder the perils of Walt Disney World during hurricane season. But is it true? In the 1997 edition of Walt Disney World Eyes & Ears, the official Walt Disney World Cast Member newsletter, a writer shared, "According to John Anderson, a structural engineer with Facility Asset Management and a 24-year Cast Member, the castle was constructed quite permanently. It's built to withstand hurricane winds as required by the building code. Plus, there are no joints or seams in the exterior surfaces of the castle, which such modular construction would require (something to do with waterproofing, y'know?)."
The imagery of a take-apart castle, like a giant version of a playset you could purchase at the Disney Store, is just too captivating for Disney fans and Disney Cast Members alike to forget. A 2001 edition of Walt Disney World Eyes & Ears discussed the topic again, reaffirming the truth: those Imagineers who designed the castle knew what they were doing. "Walt Disney Imagineers took Florida's weather into account when they designed and built the castle, which consists of concrete, steel, cement plaster, and fiberglass. The castle can withstand hurricane winds of up to about 90 miles an hour."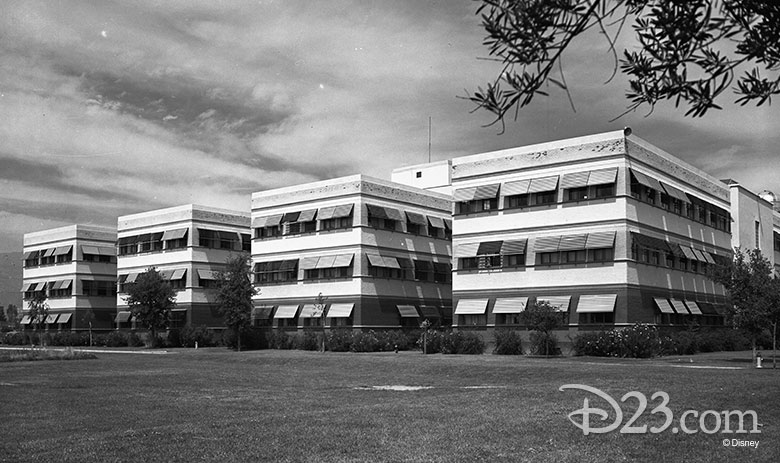 MYTH: The original Animation Building at The Walt Disney Studios in Burbank was designed to be a hospital.
Opening up an animation studio was a big risk for Walt Disney, so, naturally, fans would believe the popular myth that if The Walt Disney Studios fell through, the Animation Building could be transformed into a hospital to make up for the Studios' losses. There is a seed of truth in that story— but it's not nearly as serious as the myth makes it seem! Walt Disney himself explained in an interview with Peter Martin that the plan to turn the Animation Building into a hospital was an off-the-cuff remark due to parental pressure, of all things.
While Walt guided him through the under-construction Animation building, Elias Disney put his son on the spot with a tough question. According to Walt, "He [Walt's father] said: 'Walter, what can it be used for?' I couldn't quite grasp what he was after. And suddenly it dawned on me, he meant if we failed, how could we liquidate? How would we get our money back?… So it dawned on me what was bothering him. And I said: 'Oh, I see Dad. Well, this would make a perfect hospital. Then, the rest of the tour, I didn't talk about a studio. I talked about a hospital." The building was never designed to be a hospital, but in order to lessen his father's worries, Walt pretended that it was. Little did he know that his quick thinking to please a parent would magically become the myth it is today.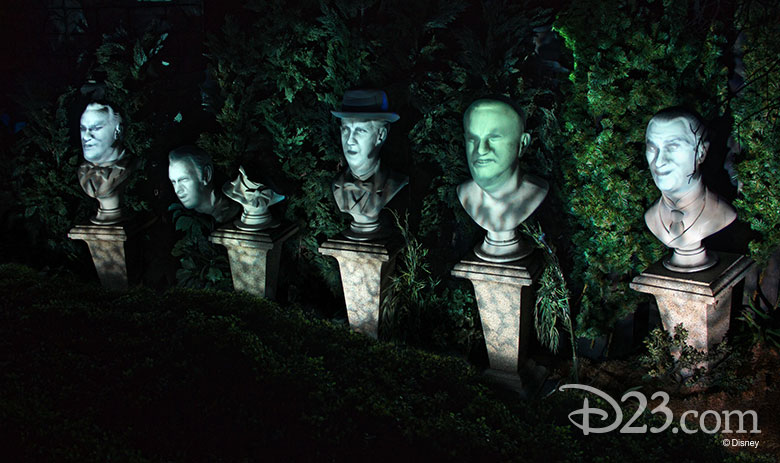 MYTH: Walt Disney is featured as one of the singing busts in the Haunted Mansion.
Do you remember your first ride on Haunted Mansion, entering a world of ghosts practicing their terror with ghoulish delight, from lively ballroom dancers to a deadly bride with a red, beating heart? But one memory that stands out for many Disney fans is watching a graveyard in full celebration and passing five busts performing the frighteningly catchy "Grim Grinning Ghosts." The faces look familiar, but one mustachioed fellow whose head has broken off his neck catches your attention: Is it Walt Disney himself?
Keep your head on your shoulders, Haunted Mansion fans, because this mysterious bust depicts Disney Legend and Mellomen performer Thurl Ravenscroft! The Mellomen perform "Grim Grinning Ghosts" with glee, and you can recognize Thurl's deep bass anywhere. He has performed on countless Disney projects, including many beloved Disney theme park attractions. In Walt Disney's Enchanted Tiki Room, listen for the god Tangaroa and your feathered host Fritz. Thurl is a Disney Legend for his massive contributions to voice work on Disney projects, from rides such as Pirates of the Caribbean, to animated films such as The Aristocats. His most famous work, though, may be an animated character from a different realm: He originated the iconic "They're Grrrrrrrreat!" booming voice of Tony the Tiger in TV cereal ads! With such an extensive list of work, it's only natural that Thurl is still haunting Disney theme parks to this day.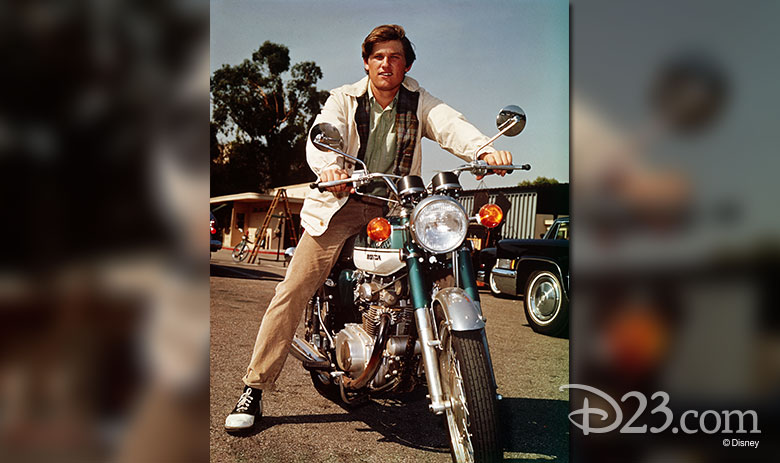 MYTH: "Kurt Russell" was the last thing that Walt Disney said.
Kurt Russell is a Disney Legend who personally worked on classic Disney films such as Follow Me, Boys and The Computer Wore Tennis Shoes. But is his name the last thing Walt Disney said? This myth comes from a piece of paper in Walt's office on which Walt had written Kurt's name, but it is considered one of the last things Walt wrote, not the definitive last thing ever penned by the beloved creative mind.
The explanation for why Kurt's name was on Walt's mind is easy: Walt was considering him for another film. Kurt Russell himself actually viewed the legendary document once, as Dave Smith recalls: "In the early 1970s, when we still had this office up at the studio, Kurt Russell was on the lot filming Now You See Him, Now You Don't, and I went down to the stage one lunch time and I said: 'I've got something I'd like you to see up in Walt's office, so I took him up into Walt's Office and I showed him one of the last things that Walt had written was his name and he was quite impressed––even though Walt misspelled it! He's got Kurt spelled 'K-I-R-T.'" Kurt, of course, continued his acting career with Walt Disney Studios after Walt's passing and is still part of the Disney family today.
A version of this story also appears in the Summer 2017 issue of Disney twenty-three magazine which is sent to D23 Gold Members.