By Andie Hagemann
Before Guardians of the Galaxy Vol. 3 launches in U.S. theaters on Friday, May 5, enjoy this marvelous slate of Marvel content to reacquaint yourself with the ragtag group of heroes. From a battle with Ronan and a quest to find the perfect Christmas present, to mischievous adventures with young Groot, we present five Guardians-related titles to binge on Disney+…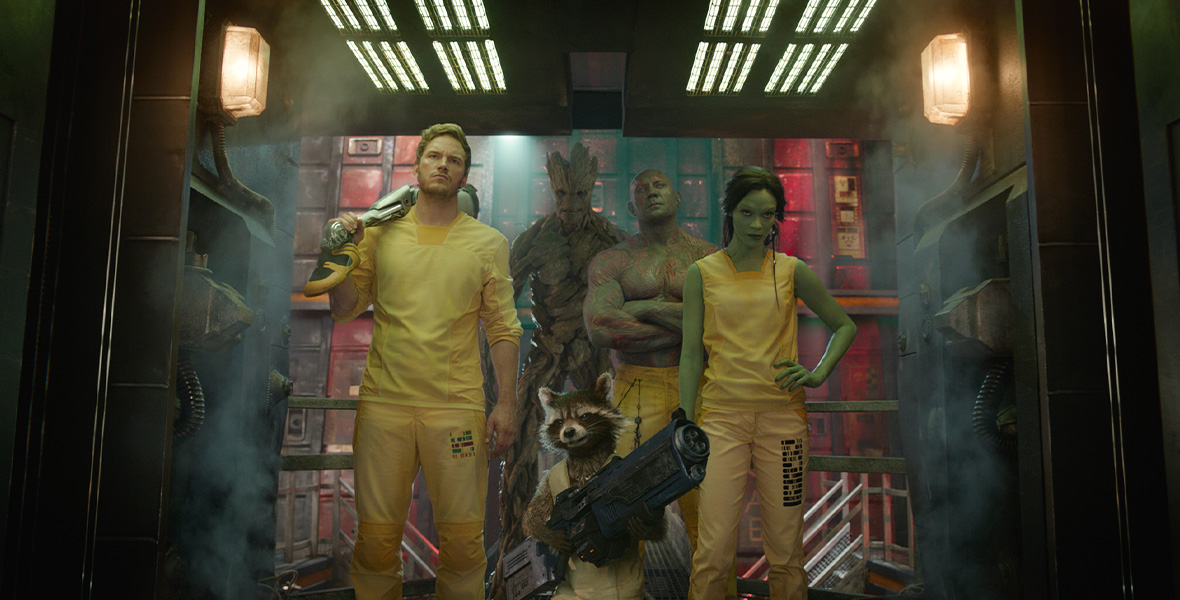 Guardians of the Galaxy—Available to Stream on Disney+
Peter Quill (Chris Pratt) finds himself the object of an unrelenting bounty hunt after stealing a mysterious orb coveted by Ronan (Lee Pace), a powerful villain with ambitions that threaten the entire universe. To evade Ronan, Peter is forced to enlist help from a crew of misfits—Rocket (voiced by Bradley Cooper), Groot (voiced by Vin Diesel), Gamora (Zoe Saldaña), and Drax the Destroyer (Dave Bautista). But when Peter discovers the true power of the orb and the menace it poses to the cosmos, he must do his best to rally his ragtag rivals for a last desperate stand, with the galaxy's fate in the balance. The film also stars Karen Gillan as Nebula, John C. Reilly as Rhomann Dey, Glenn Close as Commander Rael, Benicio del Toro as The Collector, and Djimon Hounsou as Korath the Pursuer.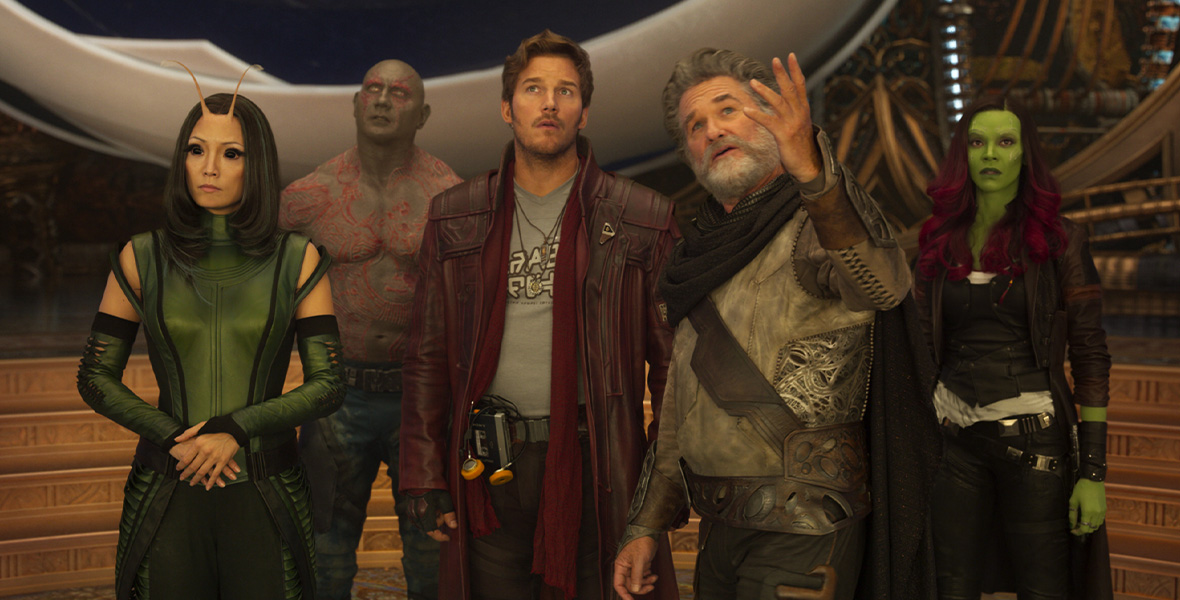 Guardians of the Galaxy Vol. 2—Available to Stream on Disney+
The Guardians—Peter Quill (Pratt), Gamora (Saldaña), Drax (Bautista), Rocket (voiced by Cooper), and Baby Groot (voiced by Diesel)—help Ayesha (Elizabeth Debicki), the head of the Sovereign race, protect some valuable batteries. However, when Rocket steals some, the Sovereign drones attack their ship. The Guardians are saved by a man who identifies himself as Ego (Disney Legend Kurt Russell)… and happens to be Peter's father. Meanwhile, Ayesha hires Ravager Yondu (Michael Rooker) and his crew to find and capture the Guardians. But old foes become new allies, and characters from the classic comics come to the heroes' aid.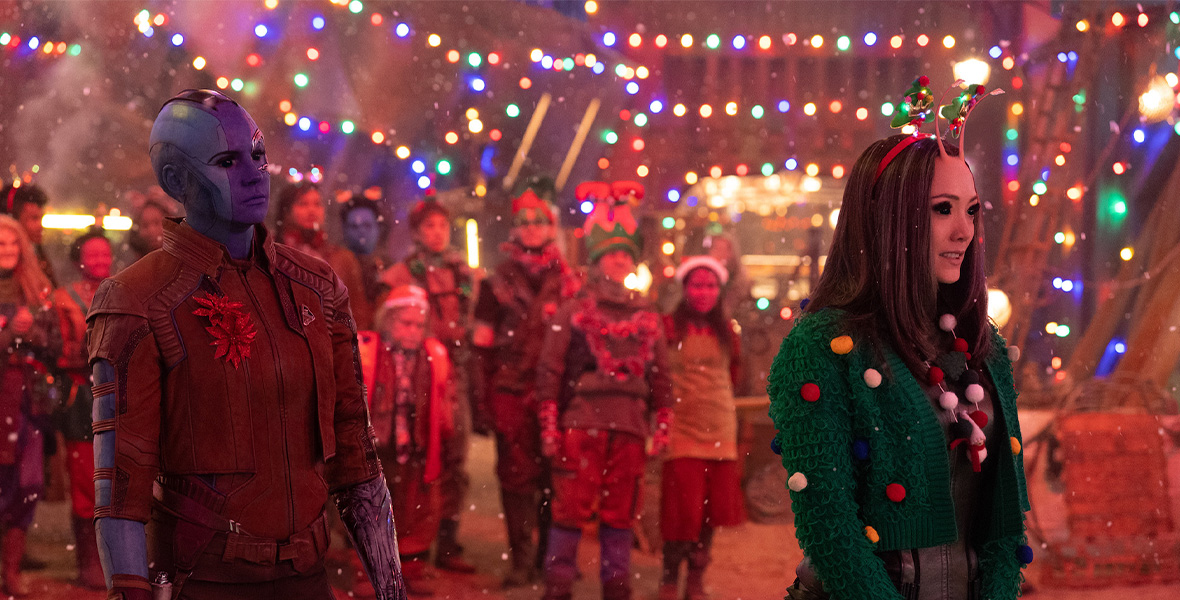 The Guardians of the Galaxy Holiday Special—Available to Stream on Disney+
On a mission to make Christmas unforgettable for Peter (Pratt), the Guardians head to earth in search of the perfect present. The Marvel Studios Special Presentation also stars Bautista, Gillan, and Klementieff, and features the voices of Diesel as Groot and Cooper as Rocket. The special also stars Sean Gunn and The Old 97's, with Rooker and Kevin Bacon. Yes, that Kevin Bacon!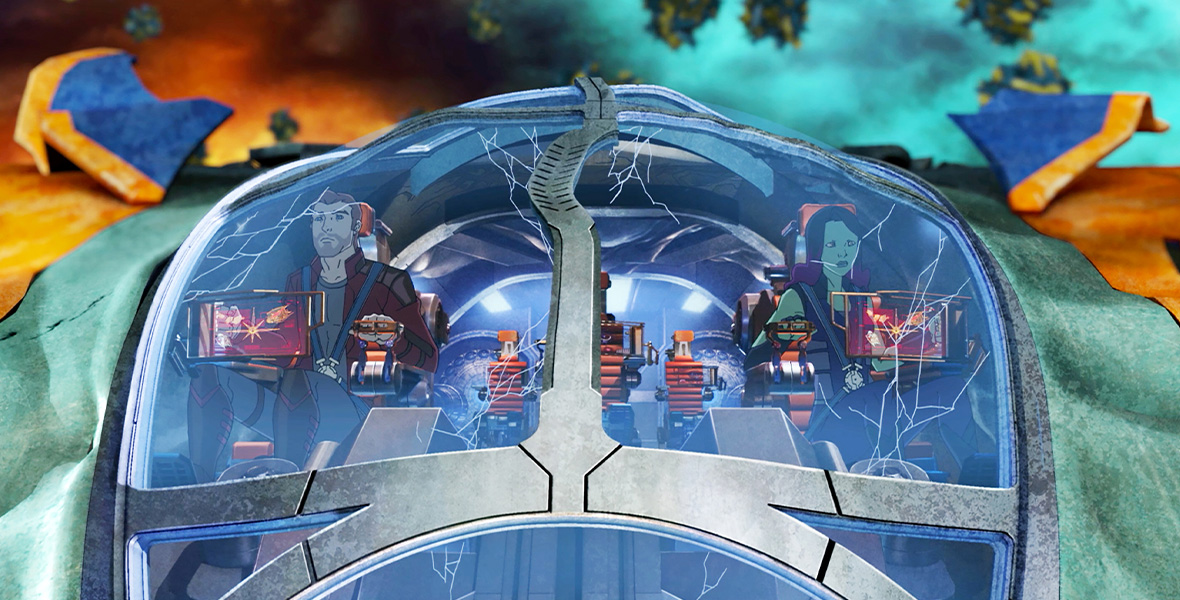 Guardians of the Galaxy (TV Series)—Available to Stream on Disney+
In the animated TV series, the Guardians of the Galaxy find a mystical treasure map to a powerful weapon. Their quest brings them back to Earth—along with the deadliest forces in the universe! The talented voice cast includes Will Friedle, Vanessa Marshall, Kevin Michael Richardson, David Sobolov, Isaac C. Singleton Jr., Cree Summer, and James Arnold Taylor. All three seasons of the action-packed series are available to binge on the streaming service.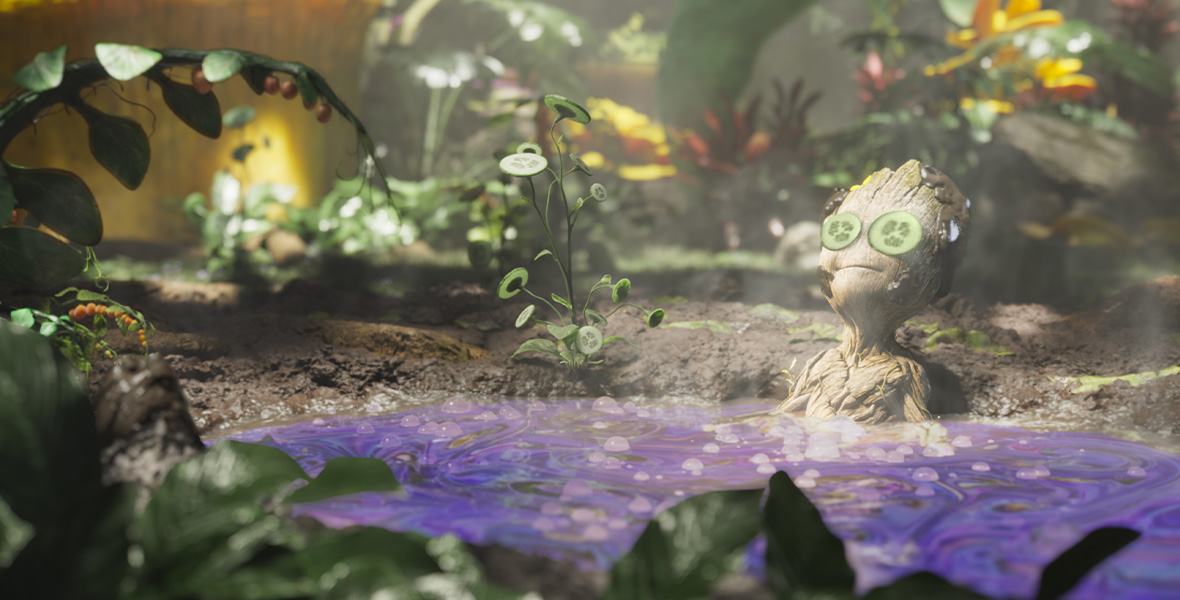 I Am Groot—Available to Stream on Disney+
There's no guarding the galaxy from this mischievous toddler! The adorable Baby Groot (voiced by Diesel) takes center stage in his very own series. Follow Groot as he explores the glory days of growing up, branching out, and getting into plenty of trouble. From painting a family portrait to enjoying a spa day, and everything in between, don't miss this delightful collection of shorts.