By Andie Hagemann
This weekend, cancel your plans and curl up on the couch for a Pixar marathon leading into The Wonderful World of Disney's presentation of Finding Nemo on Sunday night. We have assembled here a list of four beloved Pixar films available to binge on Disney+. And don't forget to look out for Finding Nemo Easter eggs!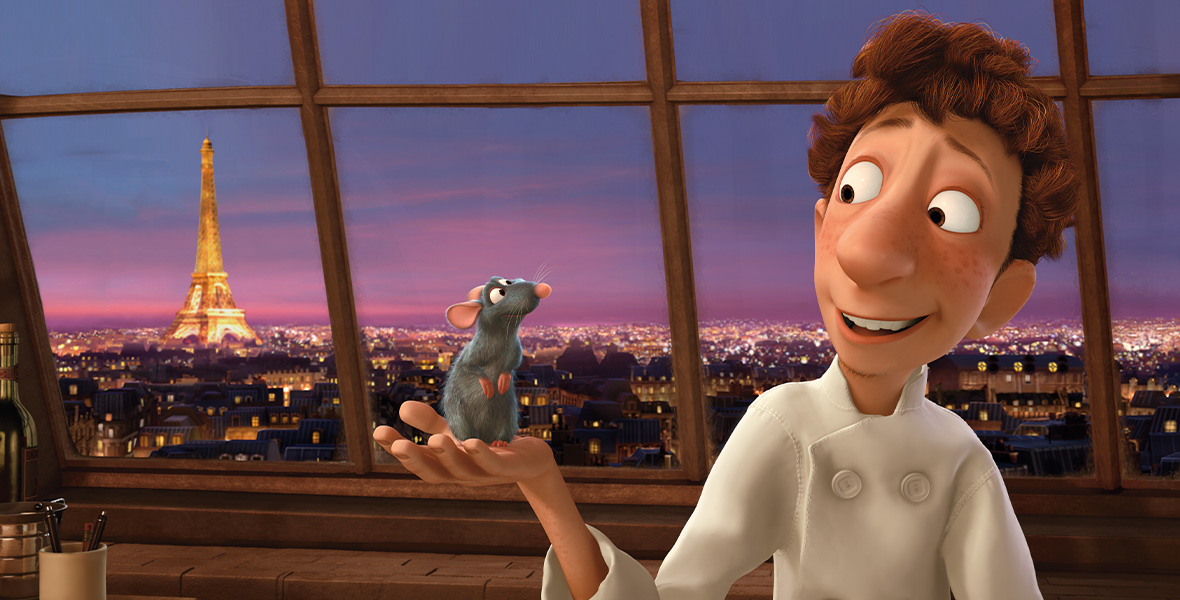 Ratatouille—Available to Stream on Disney+
Remy (voiced by Patton Oswalt) dreams of becoming a great chef despite his family's wishes—and the fact that he's a rat. When fate places Remy in Paris, he finds himself ideally situated beneath a restaurant made famous by his culinary hero, Auguste Gusteau (voiced by Brad Garrett). Determined to fulfill his dream, Remy forms an unlikely partnership with Linguini (voiced by Lou Romano), the garbage boy, who inadvertently discovers Remy's amazing talents. They strike a deal, ultimately setting into motion an exciting chain of extraordinary events that turns the culinary world of Paris upside down. Meanwhile, Remy finds himself torn between following his dream and his previous existence with his rat family.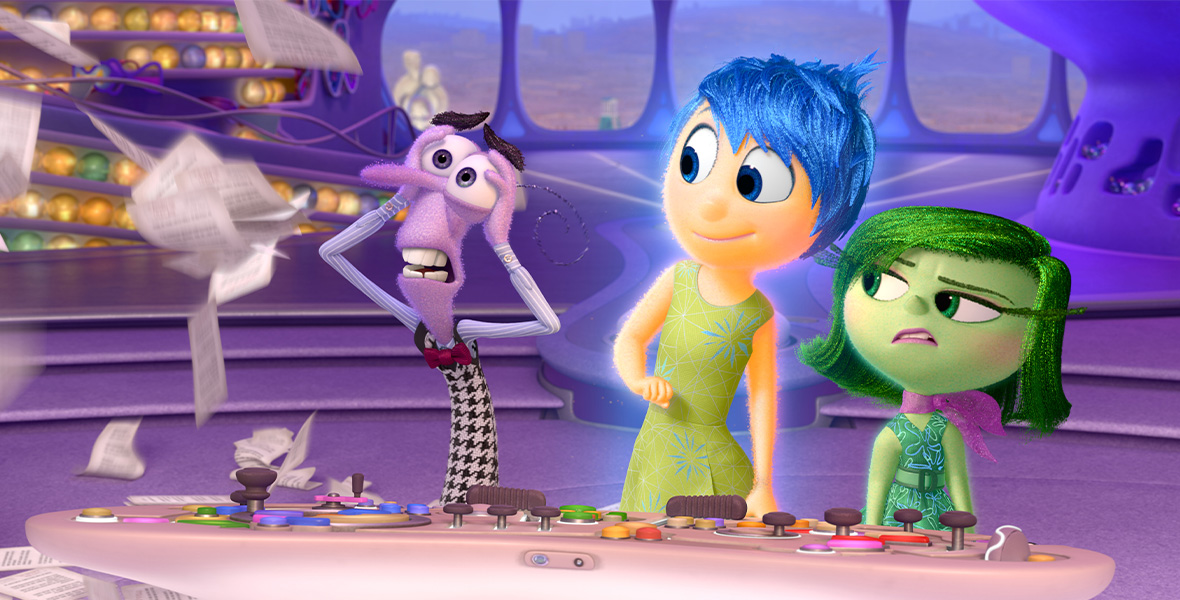 Inside Out—Available to Stream on Disney+
Growing up can be a bumpy road, and it is no exception for Riley (voiced by Kaitlyn Dias), who is uprooted from her Midwest life when her father gets a new job in San Francisco. Riley is guided by her emotions—Joy (voiced by Amy Poehler), Fear (voiced by Bill Hader), Anger (voiced by Lewis Black), Disgust (voiced by Mindy Kaling), and Sadness (voiced by Phyllis Smith). The emotions live in Headquarters, the control center inside Riley's mind, where they help advise her through everyday life. As Riley and her emotions struggle to adjust to her new life in San Francisco, chaos ensues in Headquarters. Although Joy, Riley's main and most important emotion, tries to keep things positive, the emotions conflict on how best to navigate her new surroundings.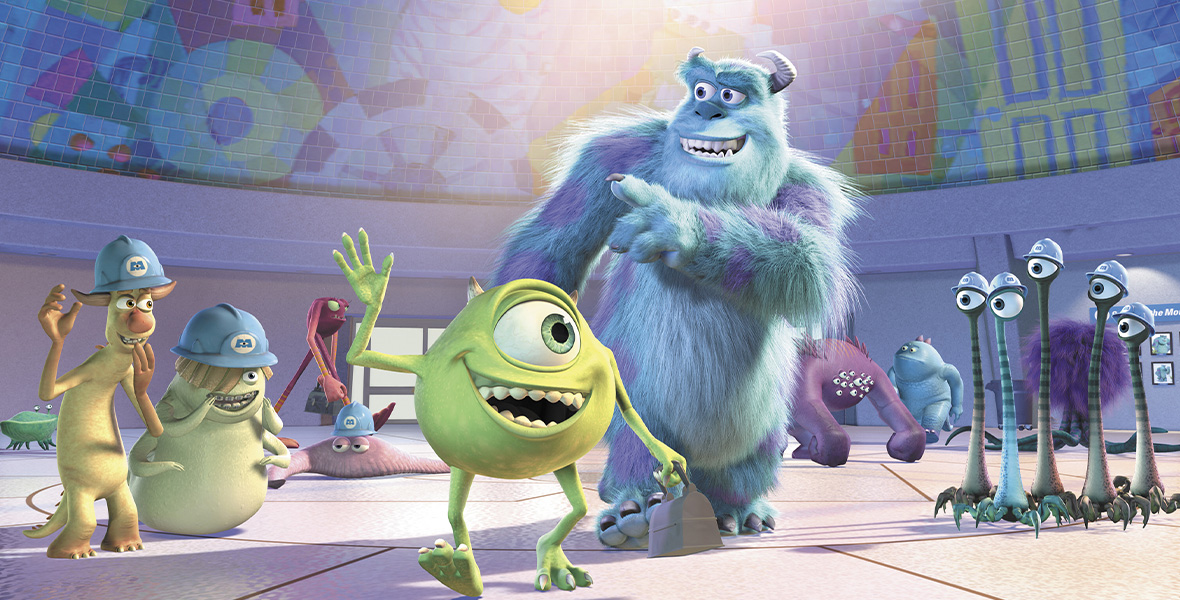 Monsters, Inc.—Available to Stream on Disney+
Monsters, Incorporated is the largest scare factory in the monster world, and James P. "Sulley" Sullivan (voiced by Disney Legend John Goodman) is one of its top Scarers. Sully is a huge, intimidating monster with blue fur, large purple spots, and horns. His Scare Assistant, best friend, and roommate is Mike Wazowski (voiced by Disney Legend Billy Crystal), a green, opinionated, feisty, little one-eyed monster. Accidentally visiting from the human world is Boo (voiced by Mary Gibbs), a tiny girl who goes where no human has ever gone before. The star-studded voice cast also includes James Coburn as Henry J. Waternoose, Jennifer Tilly as Celia, Steve Buscemi as Randall Boggs, John Ratzenberger as Yeti, and Bonnie Hunt as Ms. Flint.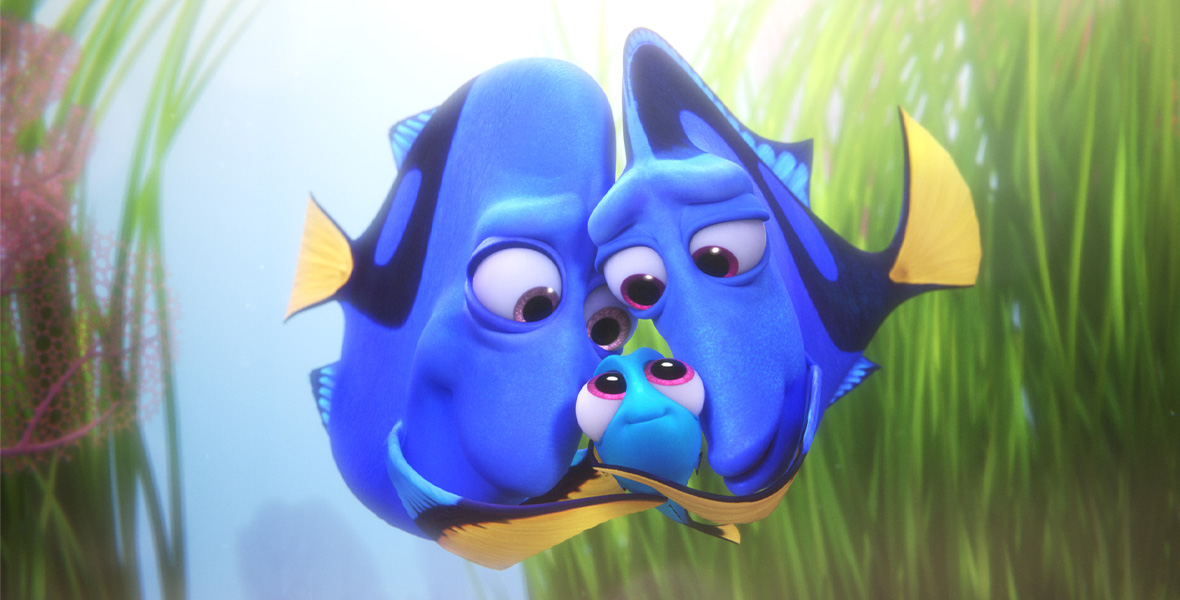 Finding Dory—Available to stream on Disney+
Dory (voiced by Ellen DeGeneres) embarks with her friends Nemo (voiced by Hayden Rolence) and Marlin (voiced by Albert Brooks) on a search for answers about her past. Who are her parents? Where did she learn to speak Whale? The film also features the voices of Ed O'Neill as Hank, Kaitlin Olson as Destiny, Ty Burrell as Bailey, Eugene Levy as Charlie, and Diane Keaton as Jenny.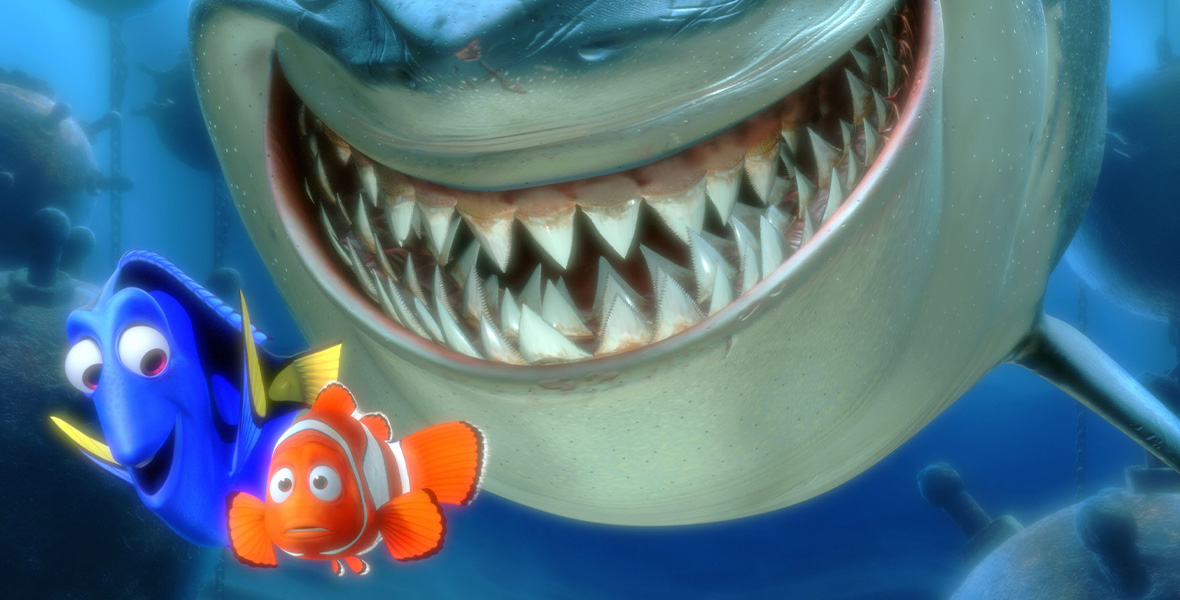 The Wonderful World of Disney: Finding Nemo—Sunday, January 15, from 8-10 p.m. ET/PT
Nemo (voiced by Alexander Gould), an adventurous young clownfish, is unexpectedly taken from his Great Barrier Reef home to a dentist's office aquarium. It's up to his father, Marlin (Brooks), and the friendly but forgetful regal blue tang fish Dory (DeGeneres) to bring Nemo home. Along the way, the duo encounter an eclectic group of characters including vegetarian sharks, surfer dude turtles, hypnotic jellyfish, and hungry seagulls, to name a few.